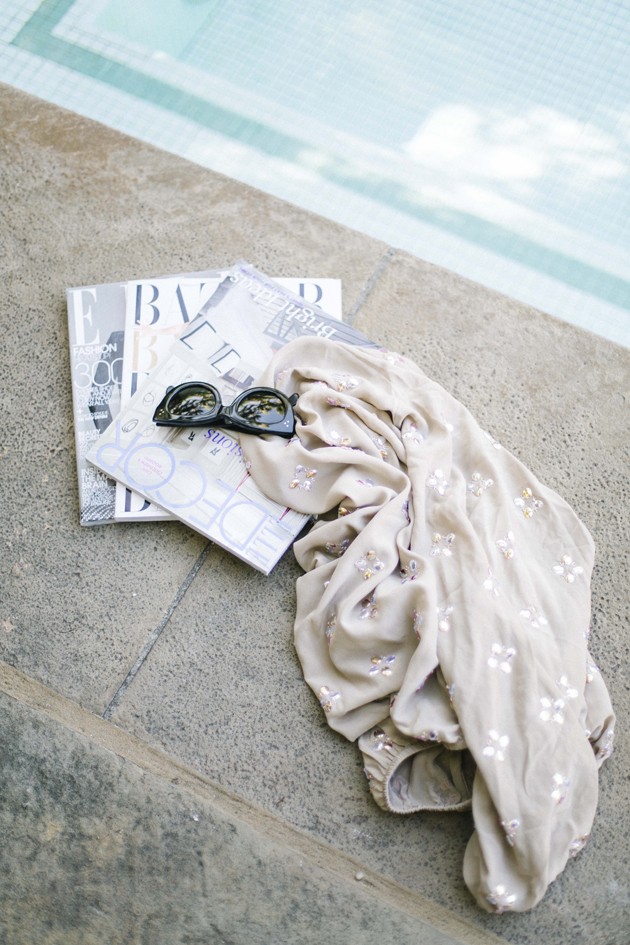 There's nothing like a good heat wave to asses the ultimate necessities when the temperatures cranks up. After the past 80 (sometimes 90) degree days I realized there are a few things I can't live without while cooling off at the pool. The silver lining of this scorching May is that come summer, I'll be extra prepared. Here's a peek at yesterday, which left me surprisingly wishing for cooler weather.
My five poolside essentials…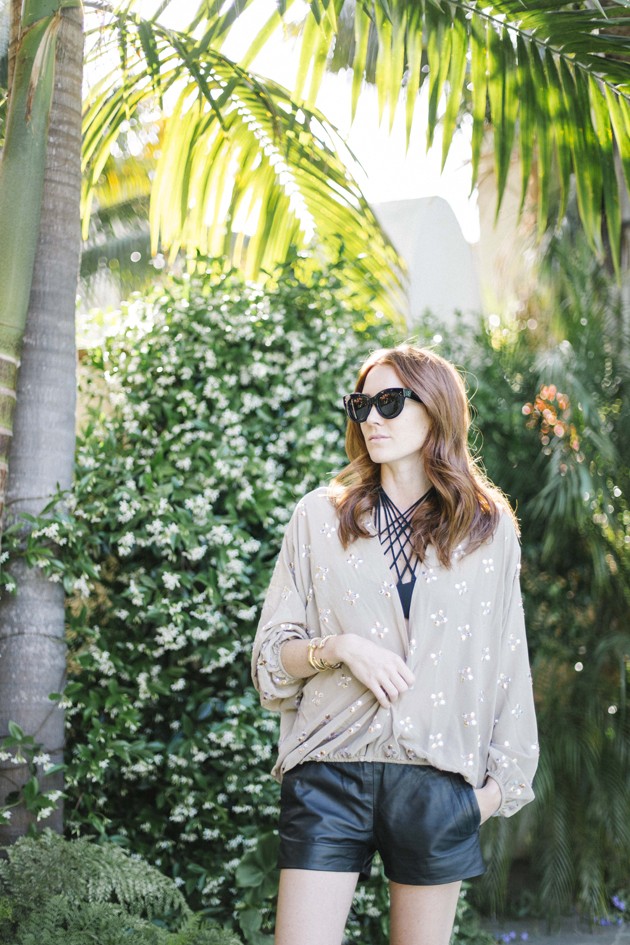 1. First and foremost, an array of sunscreen. These are a few that I also rely on and toss in my pool tote: Shiseido Sun Protection Lip Treatment SPF 36, Kiehl's UV Defence SPF 50, and finally Coola SPF 20 the only sunscreen I've been able to find that doesn't cause a break out.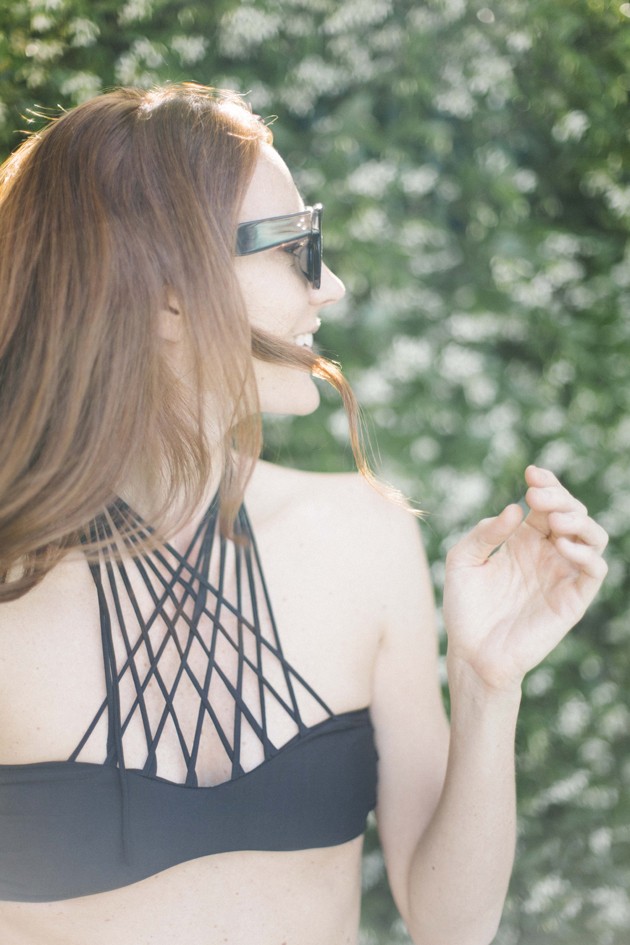 Swimsuit: Mikoh Swimwear Kahala bikini top.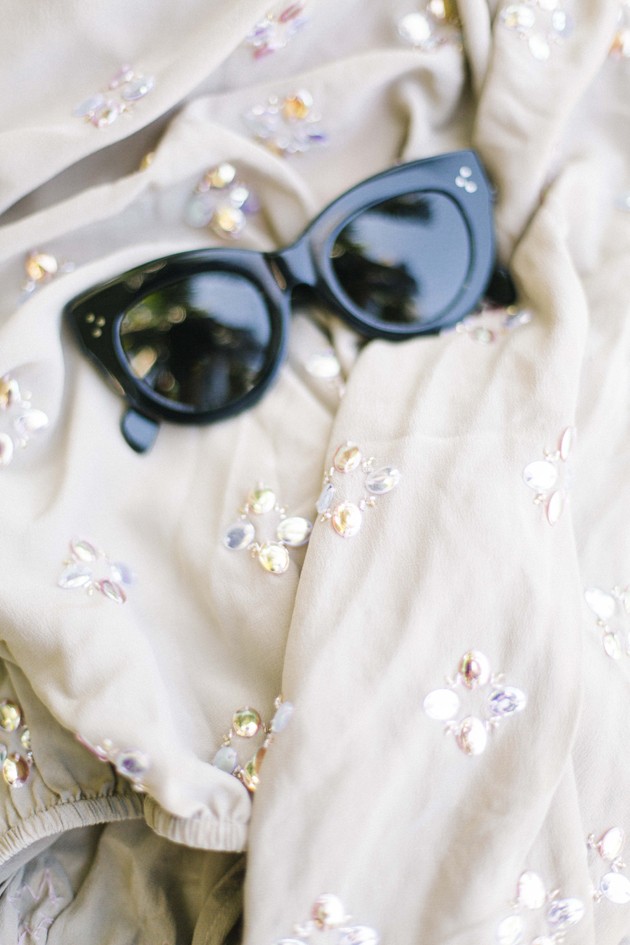 2. A Great pair of sunnies. There's never been a better time to sport the accessory or have a little fun when it comes to the frame and color. I've been going for dramatic cat eyes these days. Above is a pair from Celine (model Caty AF) but here is something similar: Elizabeth and James Lafayette sunglasses.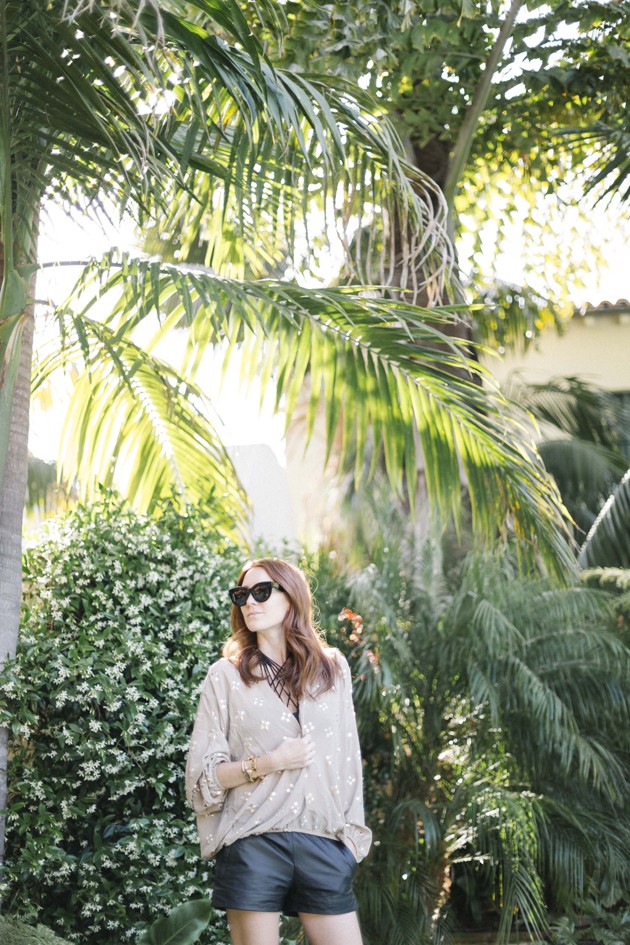 3. A good cover up or separates to take you from the sun bathing to dinner: Rhode Resort top, anine bing leather shorts.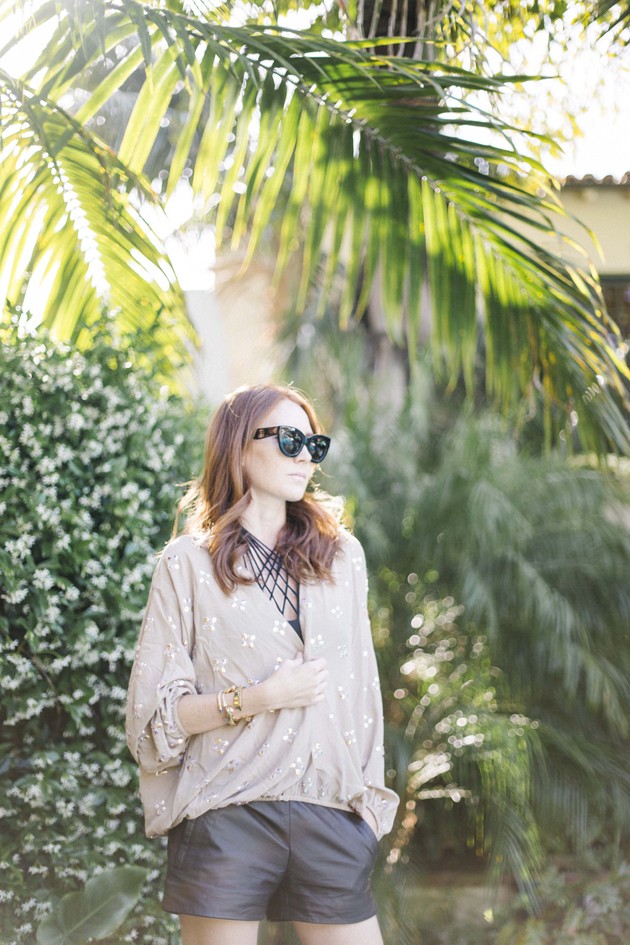 4. A giant tote bag to hold plenty of magazines, beauty necessities and more. I've become addicted to Mar y Sol bags, especially the Caracas Basket Tote.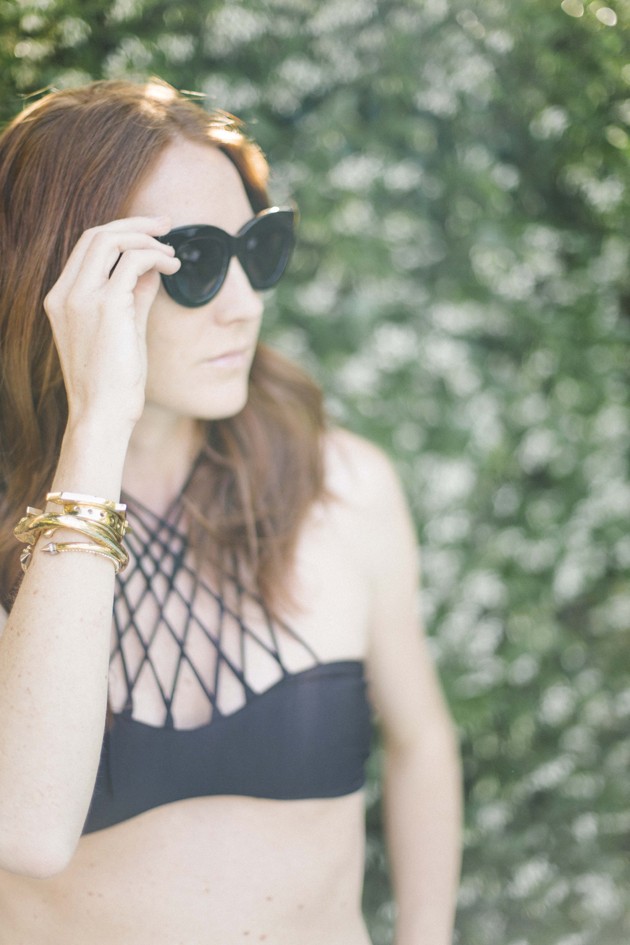 5. What's a day at the pool without getting a little wet? My routine and tools for post dips: detangle hair with a wide tooth comb and spritz a little Bumble and Bumble Surf Spray in. Sometimes I'll throw it into a low or high bun but for fun, wavy curls I let it air dry. Then I wipe down any left over makeup under my eyes with a towelette and apply Tata Harper moisturizer and top with more Coola sunscreen. If I'm heading off for dinner or lunch from there I throw on some Diorshow mascara, Stila Beauty Balm and Tom Ford Naked lip gloss.
Photography by Arna Bee