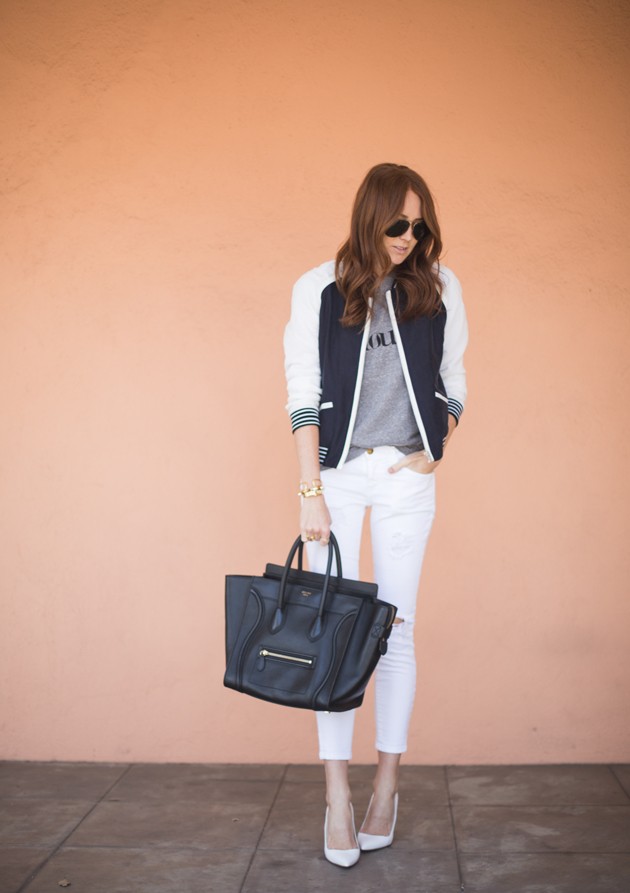 Since we've been having a bit of a heat wave lately, my usual go-to leather jacket for the evening hours has become a tad too hot. No joke it was close to 75 degrees last night at 7 pm—toasty! So, because of the freakishly warm weather I've been grabbing lighter weight jackets for that extra layer when the cooler wind kicks in. One in particular has reignited my love for relaxed, boyish bomber jackets. There's something so cool and easy about them that I absolutely love. Plus it lends itself to the perfect juxtaposition with a killer pair of heels or a playful tee.
Naturally a girl could only want more bomber jackets, right? See below some more favorites I'm jonesing for.
Greylin bomber jacket, Manolo Blahnik BB pump, Saint Laurent aviators, Current/Elliott jeans, Gorjana Teagan cuff, Jennifer Fisher cuff, Chrldr Jalouse tee, Celine bag,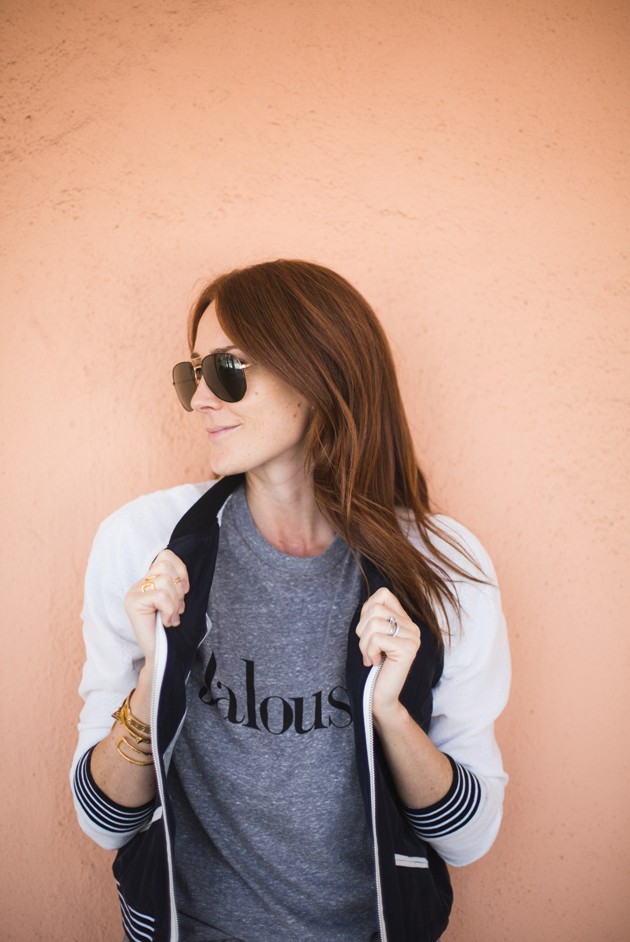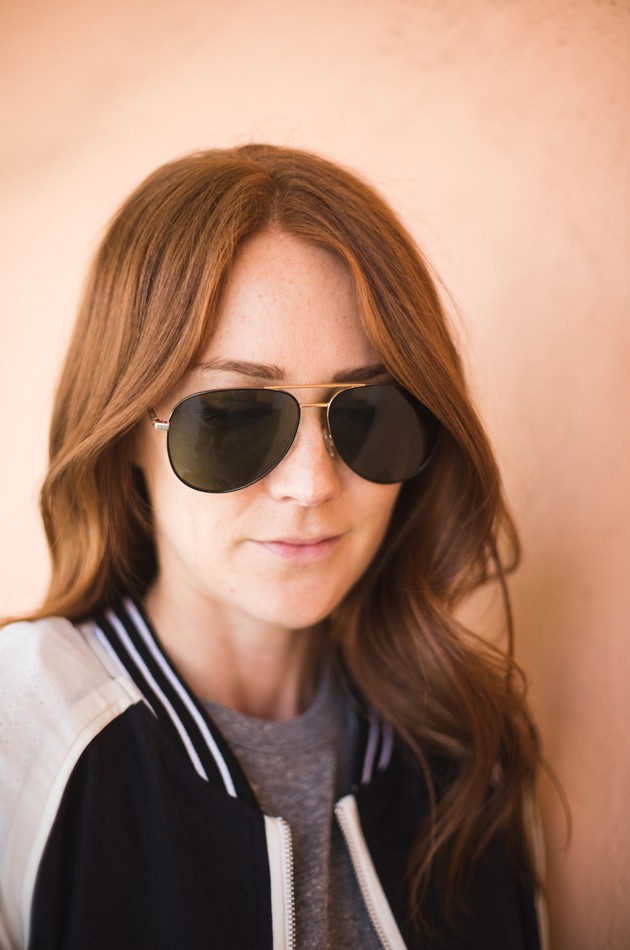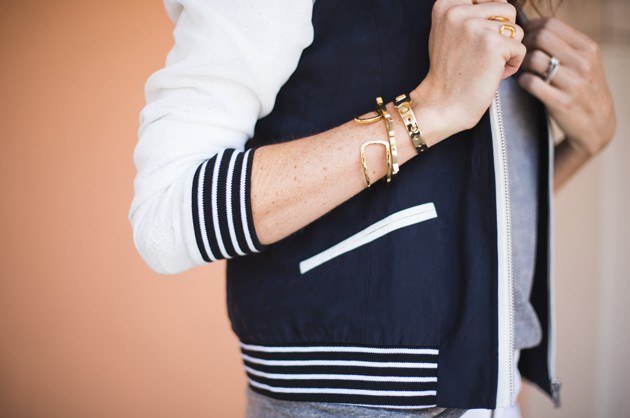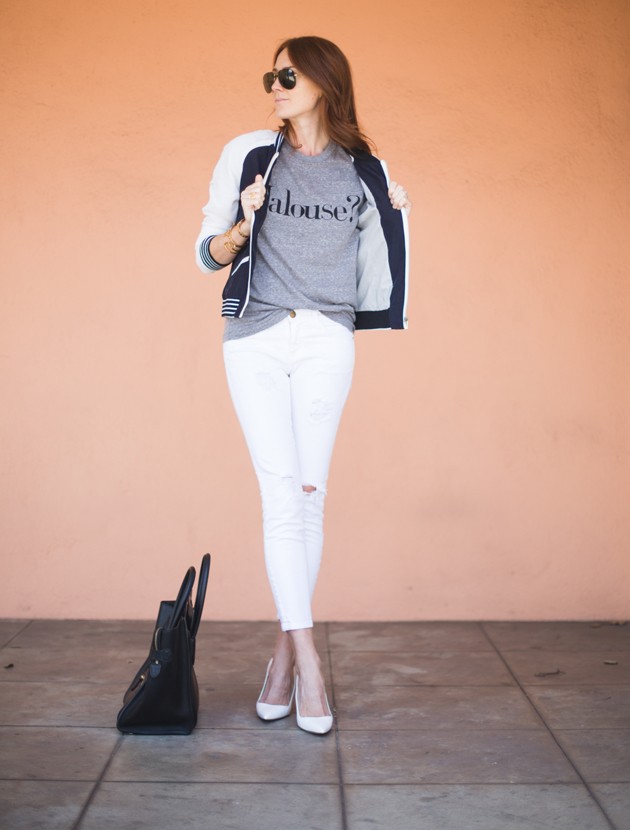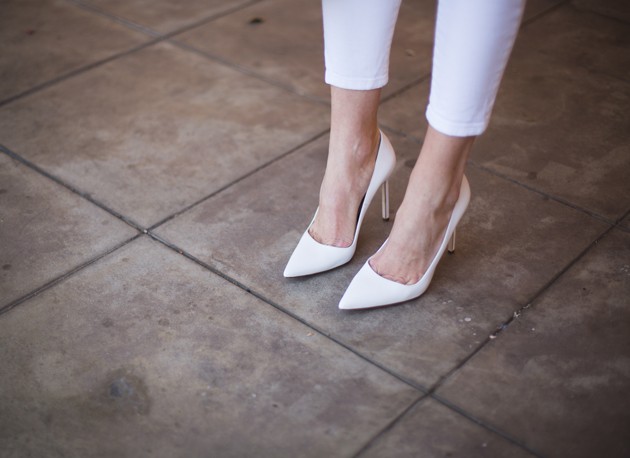 photography by jacqueline pilar
Bomber jacket fever, a few more I'm coveting.