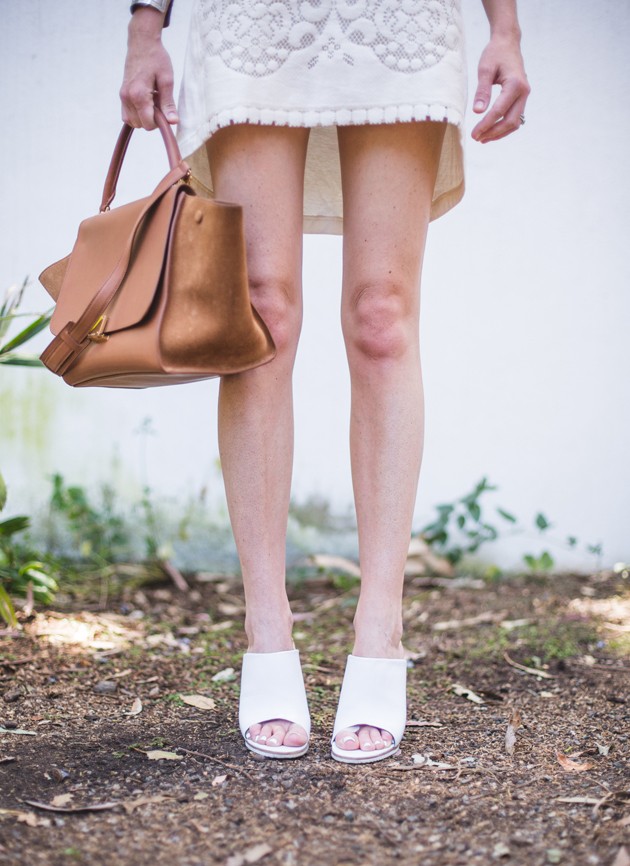 I have an addiction to all things white that seems to be on overdrive these days. I've been on a kick lately from my toe color to home design decisions, which, side note, there's been a lot of lately – more of that to come! I would literally turn everything in my house white right now if I could. However, my wardrobe seems to be the easiest place to start and simple white dresses are something I've always had a weakness for.
No really, I think I have an entire section now dedicated to my habit. But this time of year proves that all my angelic finds are kind of worth it. I wear them nearly everyday now that it's starting to (almost) feel like summer. It just feels like a natural transition after living in black and leather pieces for so long. Now if only I could convince my husband that we need white wood floors. The kick continues…
Sea lace tee dress, Tibi Bee heels, Saint Laurent aviators, Celine bag, vintage cuff (similar).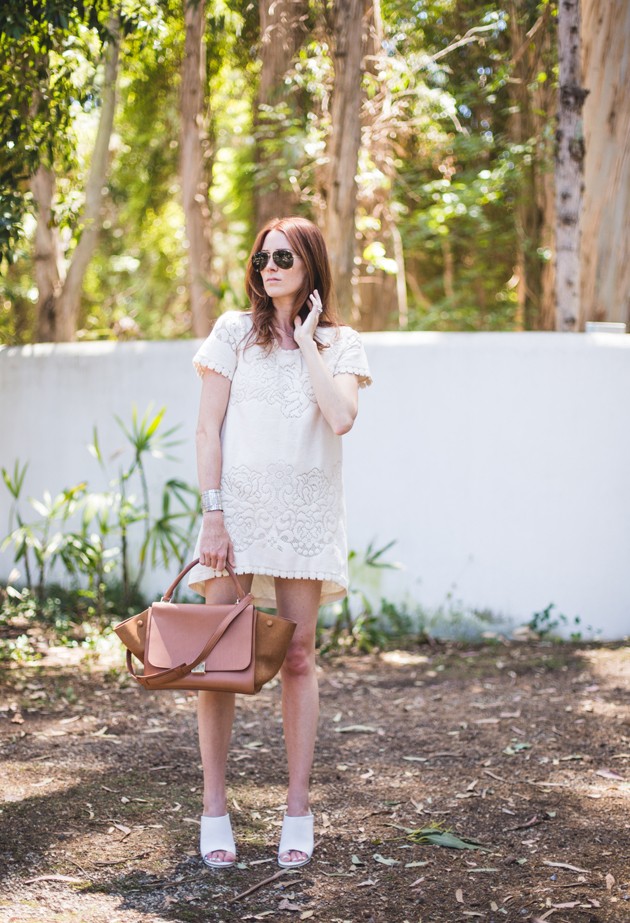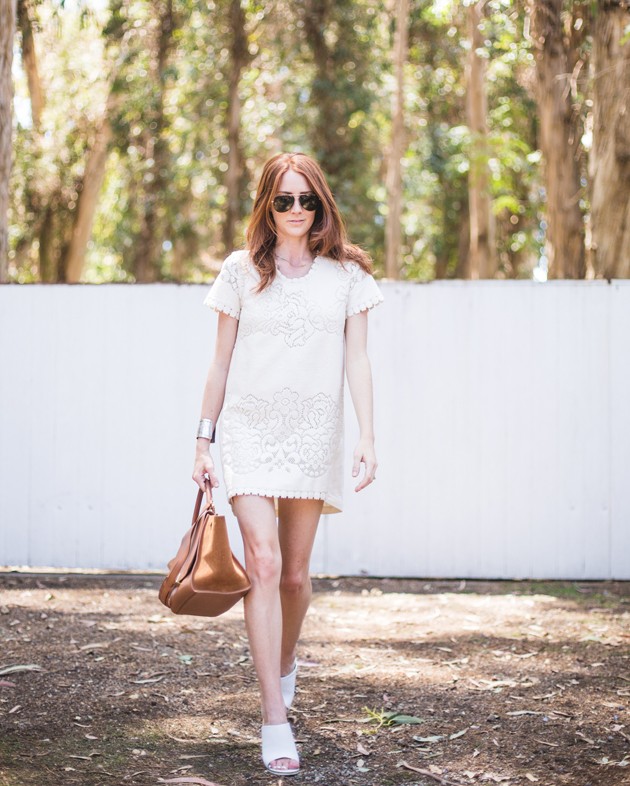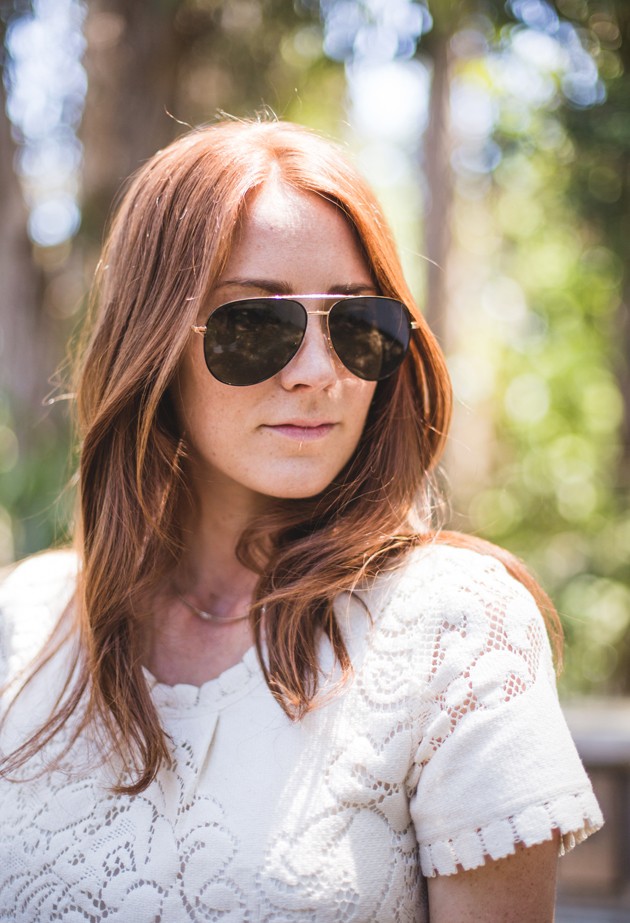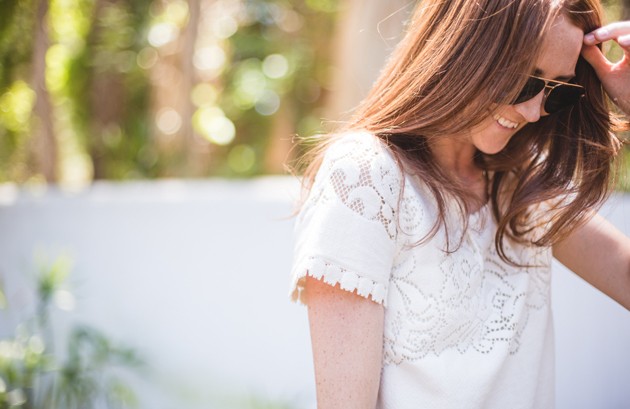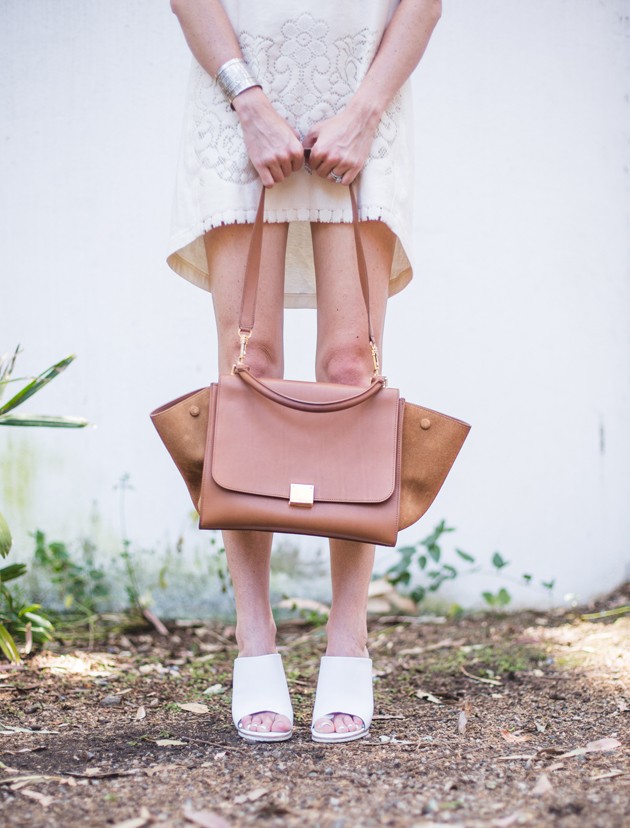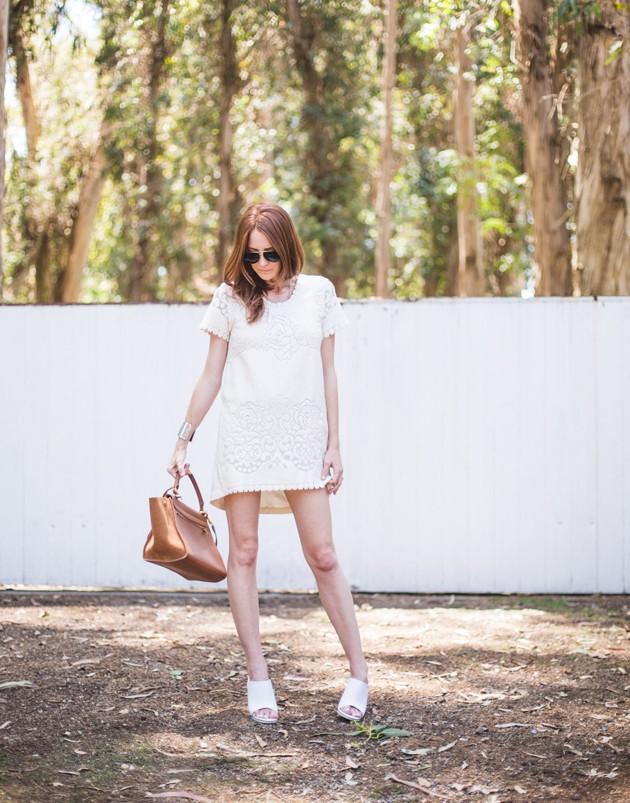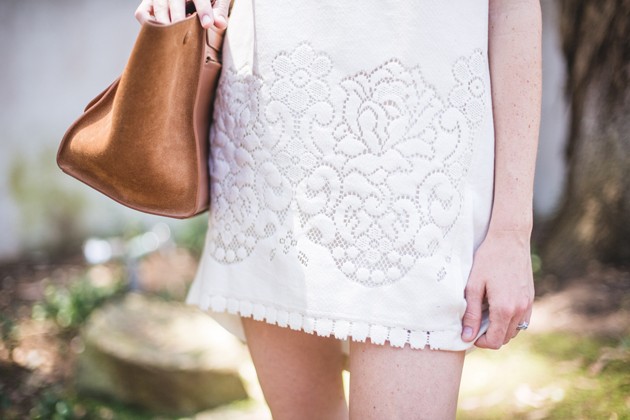 Photographs by Jacqueline Pilar
More perfect white shift dresses for summer…