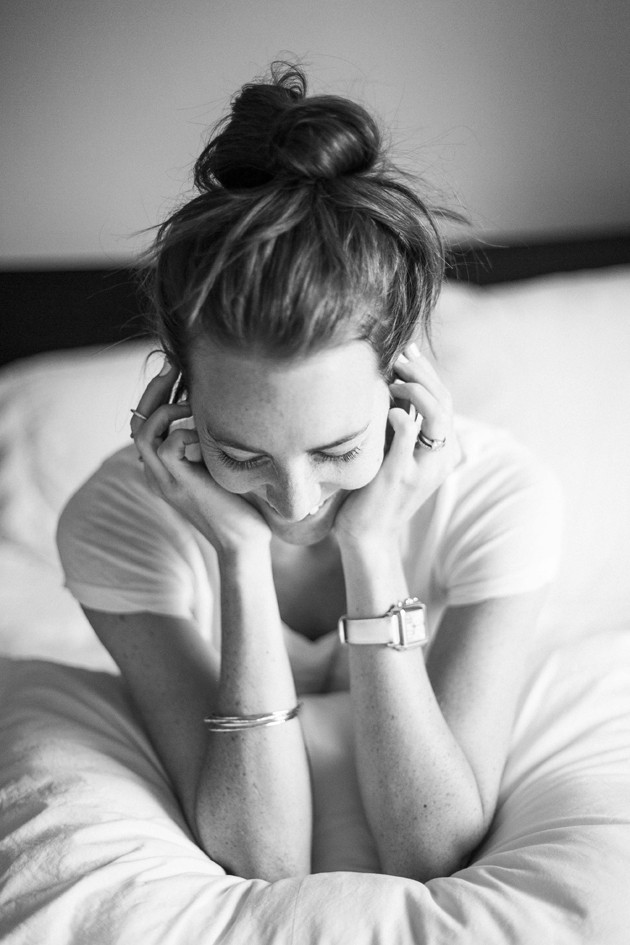 I don't think I'm alone when I say Sundays are my favorite day of the week. Its (usually) a day that's reserved just for you to do your thing, whatever that may be. There's hardly ever obligations or places to be, besides brunch (twist my arm), which is sometimes just what I find myself in need of before starting another week. Lately we've been soaking in the luxury of being slightly lazy on Sundays. Sleeping in, reading, doing things around our home, lunching at a neighborhood spot and taking on a no-fuss kind of day. My uniform is always incredibly basic: loose jeans, a favorite tee, my Michele watch and everyday jewelry.
Marine Layer tee, Michele deco watch, Citizens of Humanity Corey jeans, Jennifer Fisher charm necklace, Alexis Russell bangles, Carrie Hoffman knuckle ring.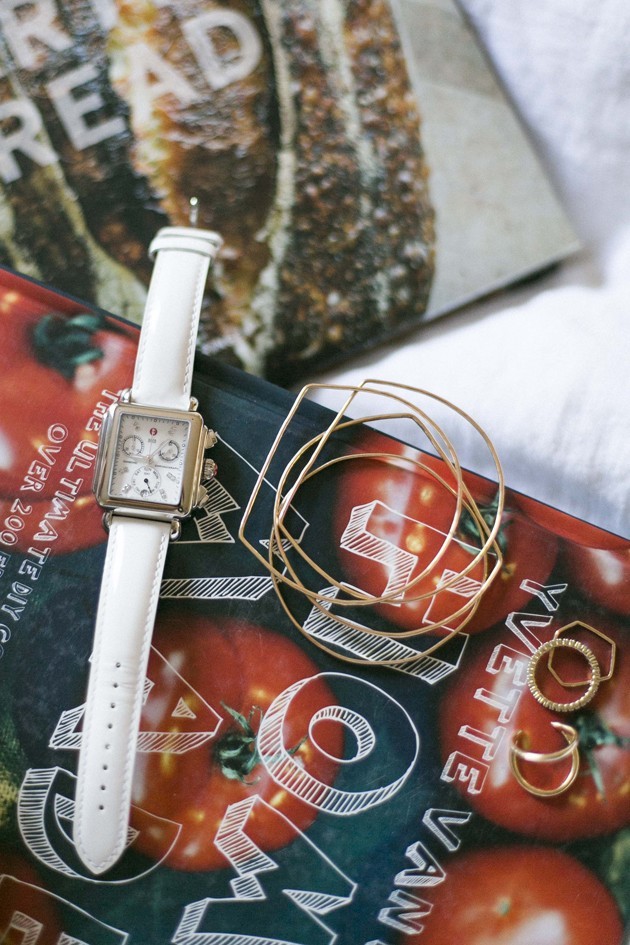 Aside from keeping things simple, I've been revisiting some of my favorite cook books lately as a new Sunday ritual. After feeling uninspired and a little rusty in the kitchen I decided to get back on track with a handful of new seasonal recipes. Stay tuned for some favorites!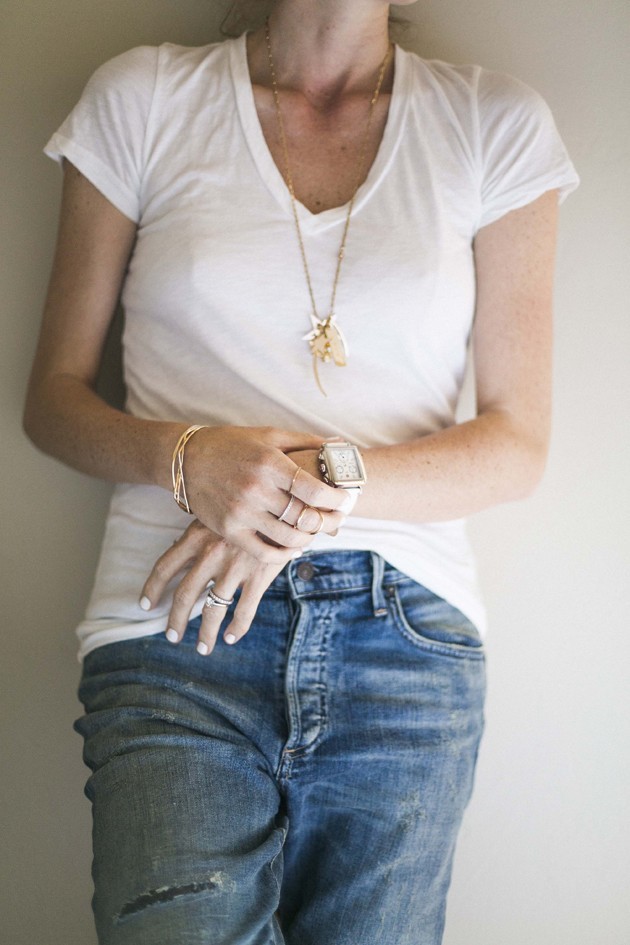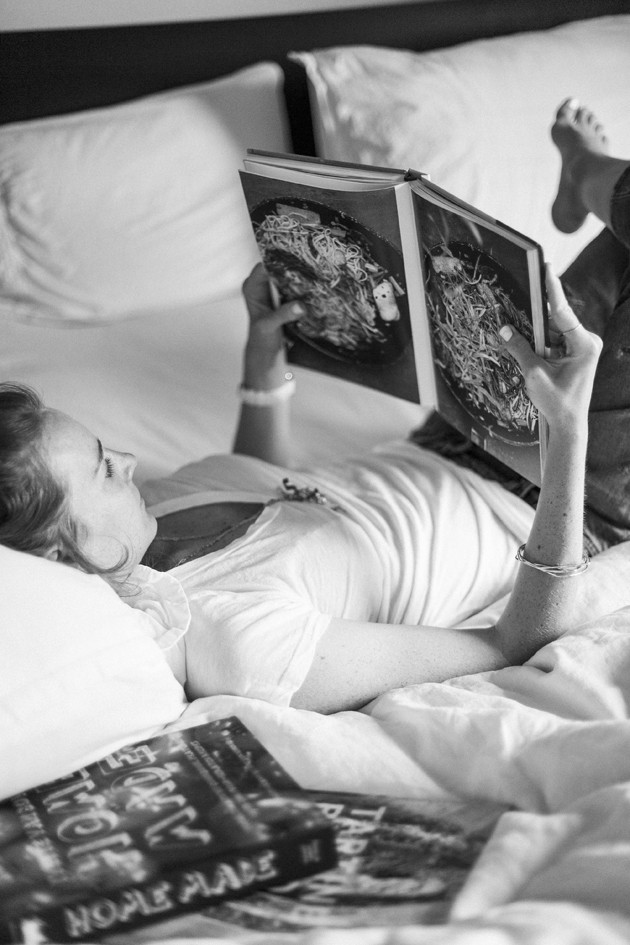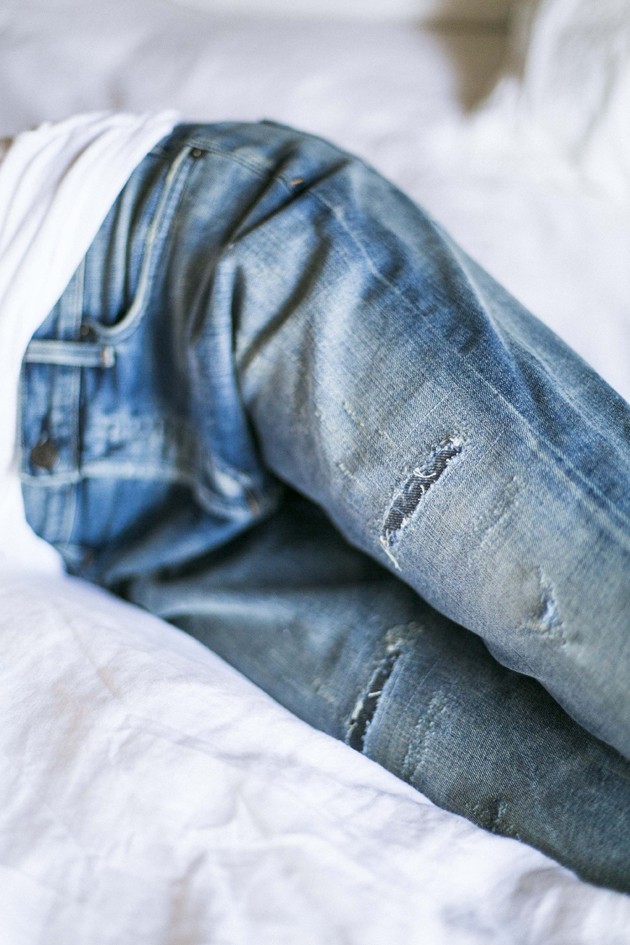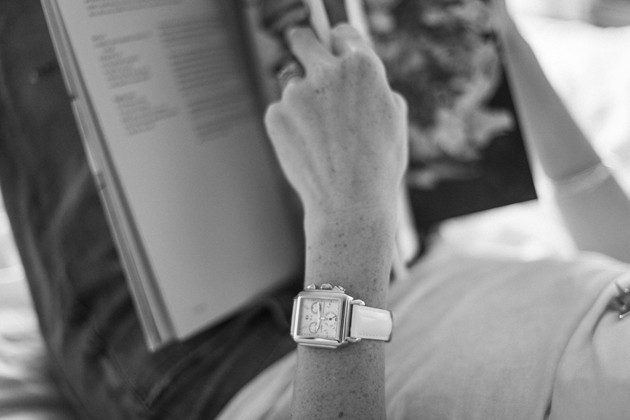 Photography by Arna Bee