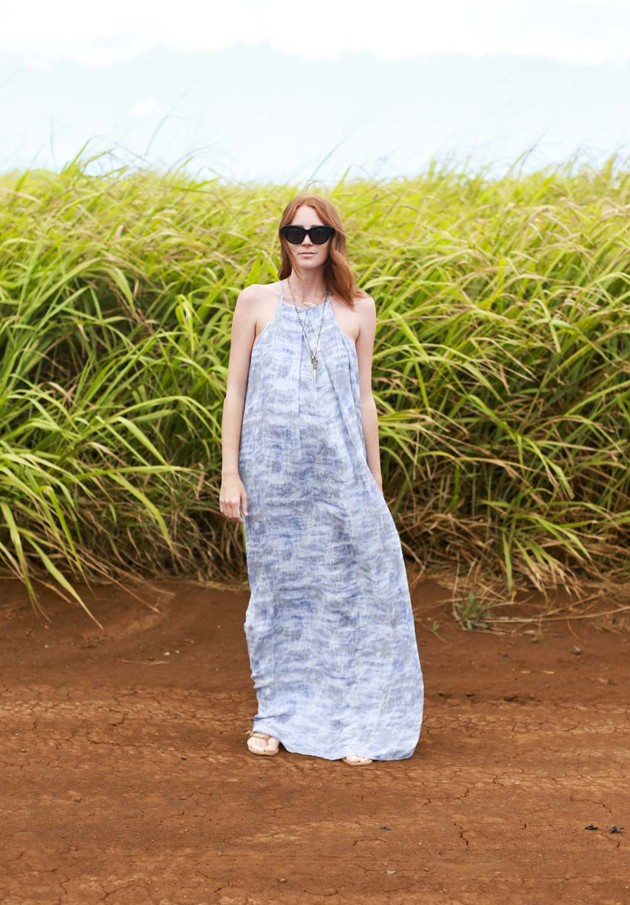 In my experience, every bumpy road leads to something amazing. When we decided to rent a jeep to explore the island of Lanai I was somewhat hesitate, being pregnant and all. There was warnings of bumpy roads, getting stuck in the mud and a long day ahead. A pina colada (virgin of course) by the pool was looking like a better babymoon choice. However, I couldn't help myself while looking at the map when it mentioned an area called Garden of the Gods. So we packed a lunch and jumped in the car. It was worth every ounce of the unknown but my favorite part was the red dirt road framed by tall bright grass that led to the Garden of the Gods. At the end was an outer space-like terrain reminiscent of Mars, smooth rolling red mounds with rocks scattered around. Any bumps in the road were long forgotten after a view like that.
10 Crosby Derek Lam maxi dress, Kelly Wearstler necklaces, Celine sunglasses (similar), Valia Gabriel sandals (similar).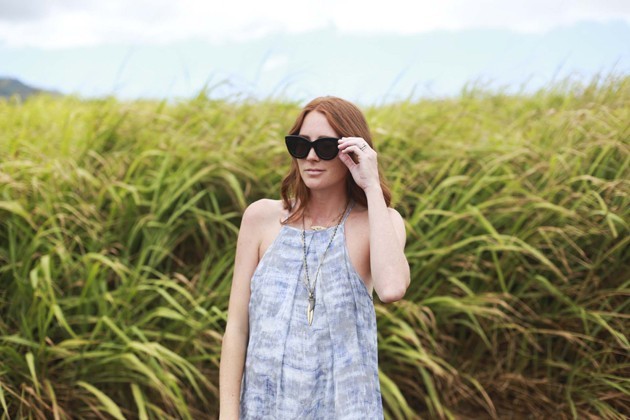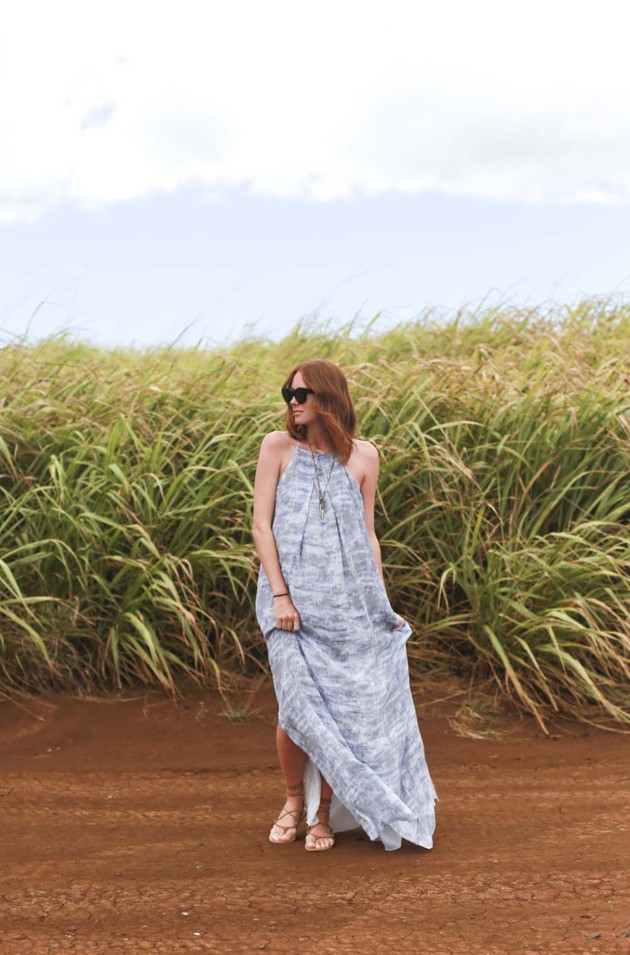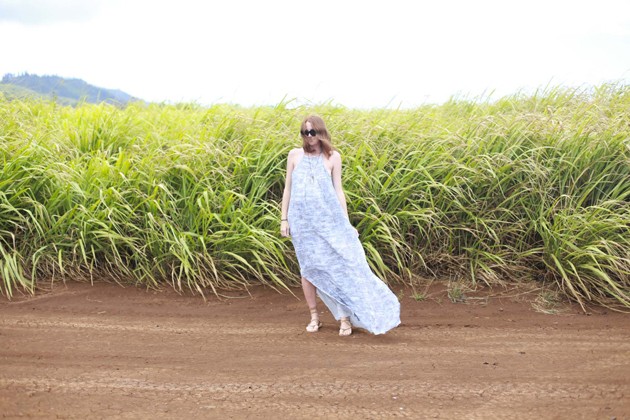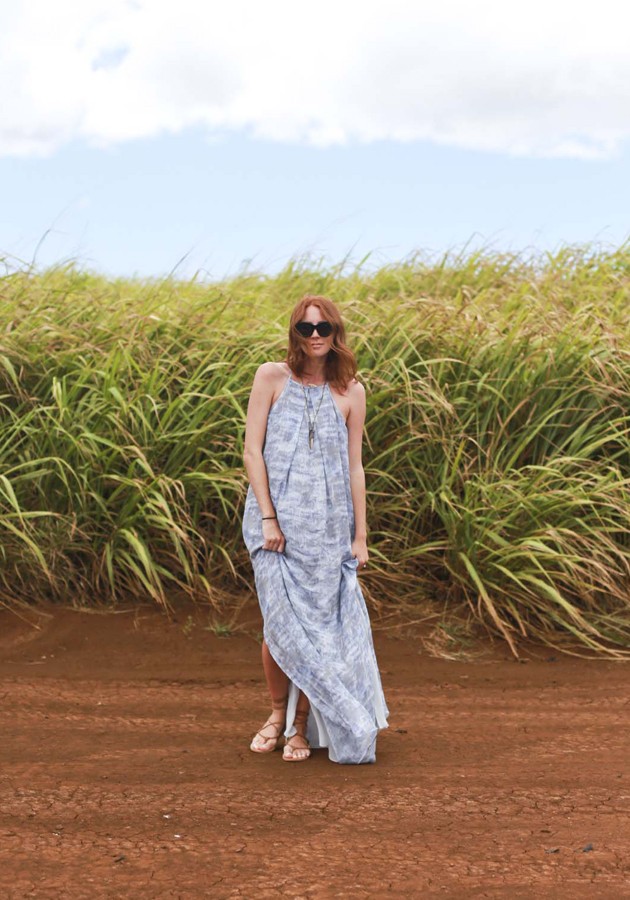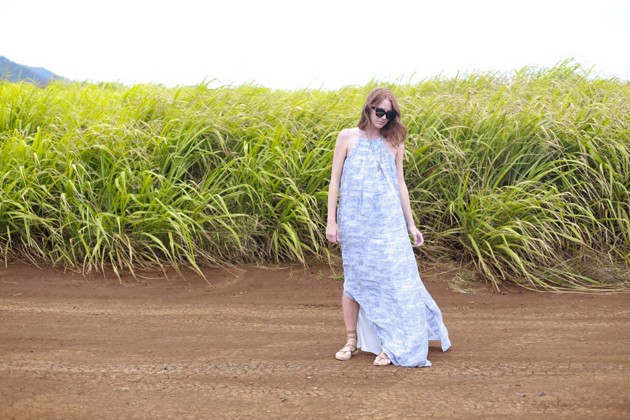 Brought to you by Piperlime.