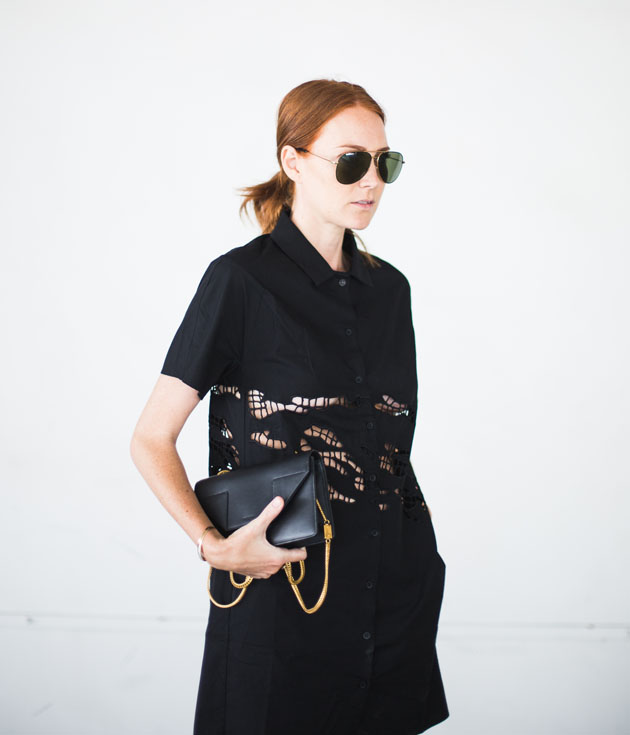 I'll admit that as much as I love picking out outfits and dressing myself each day there are moments when I struggle. I'll pace in front of my closet and scrunch up my nose when nothing seems to look right or my mood just doesn't coincide with what's hanging in front of me. It's days like this that a simple black or white ensemble seems to save the day. And since I'm such a sucker for oxford shirts and dresses this Carven number immediately caught my eye. And while it's incredibly basic the cutout detailing adds a special touch that sets it apart from other black shifts.
Back to my indecisive wardrobe moments, my other remedy has always been to set out for some inspiration to break myself out of the clothing rut. My first source, the internet. Tumblers, blogs, pinterest and style.com seem to generate new ideas and a fresh perspective on pieces I already own. And if that doesn't do it, I get to some shopping. Among a handful of favorites is The Dreslyn which houses some of my favorite brands like Band of Outsiders, Carven, BLK DNM and Opening Ceremony to name a few. Just the styling alone always has a way of re-inspiring me.
Carven dress c/o, Tibi heels (similar), Saint Laurent aviators (similar) and bag (similar).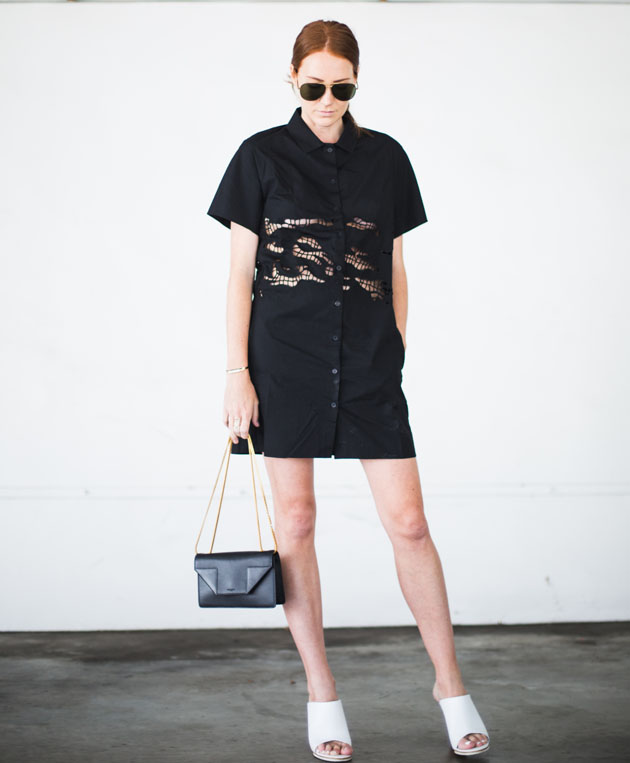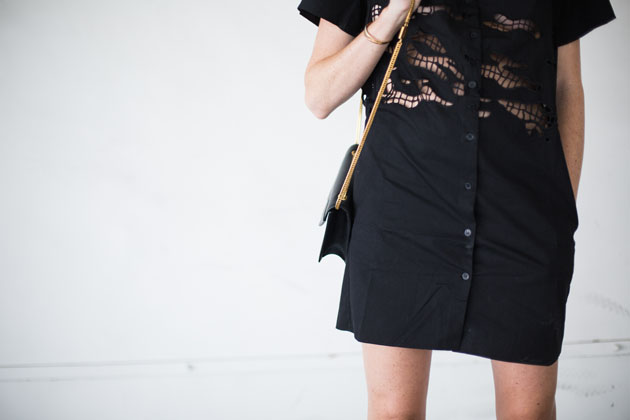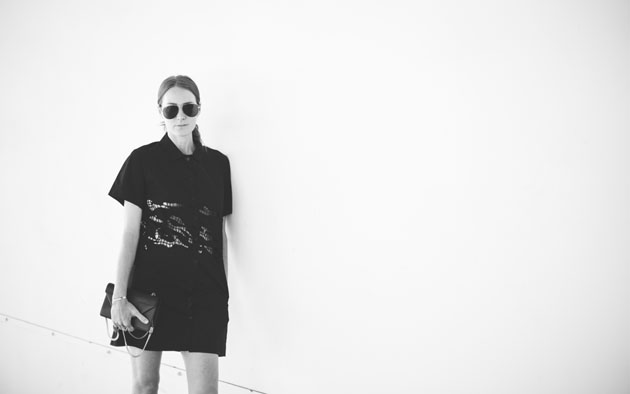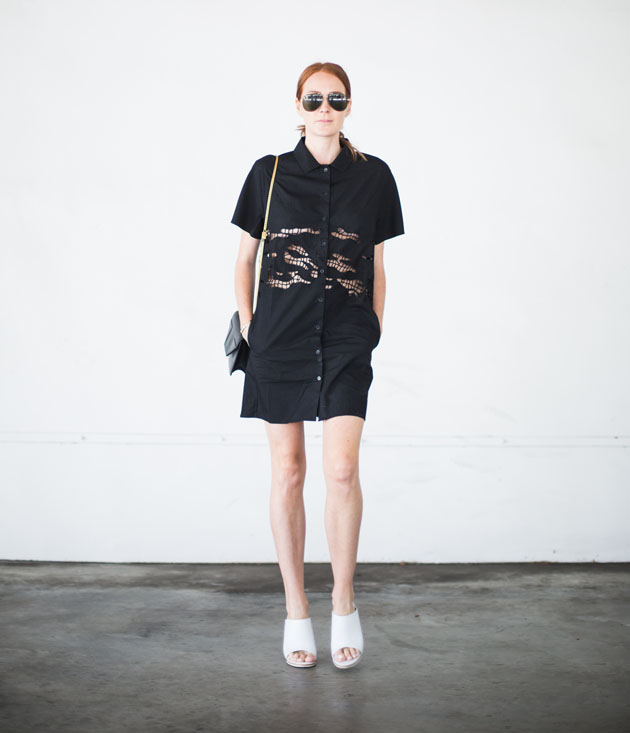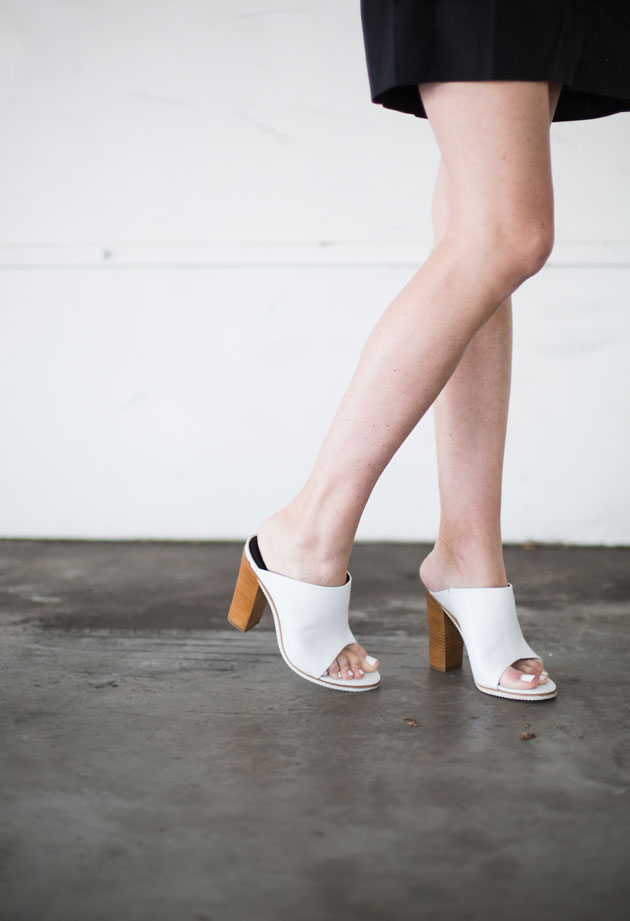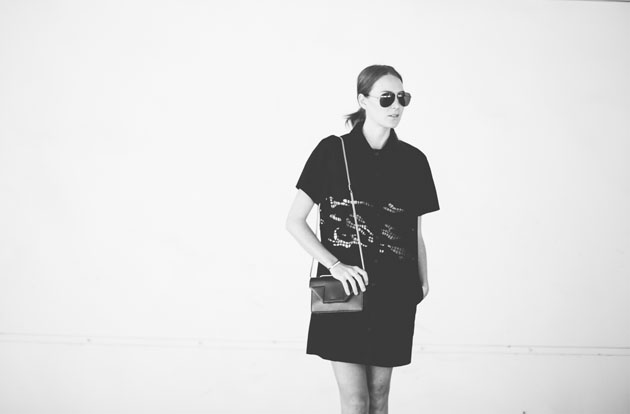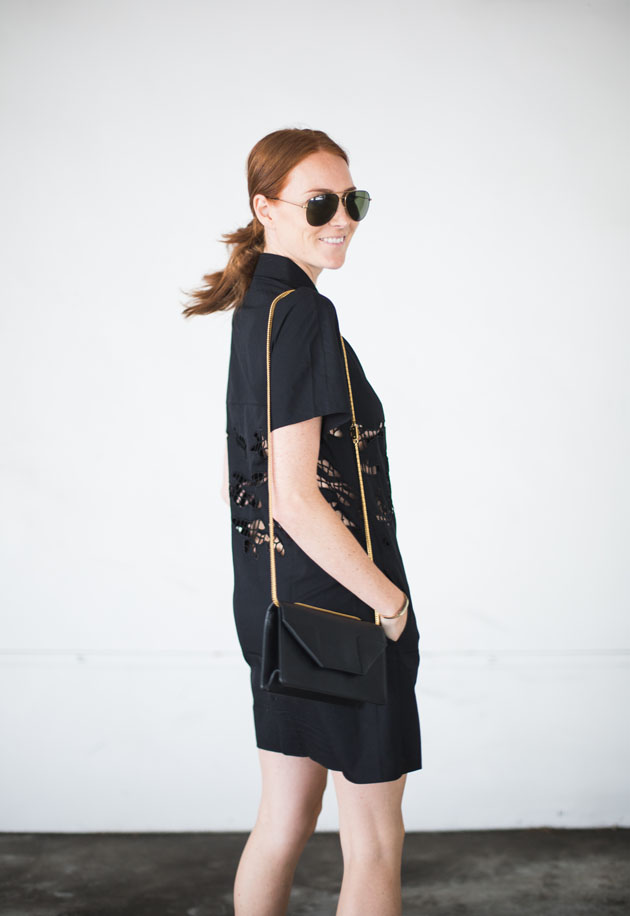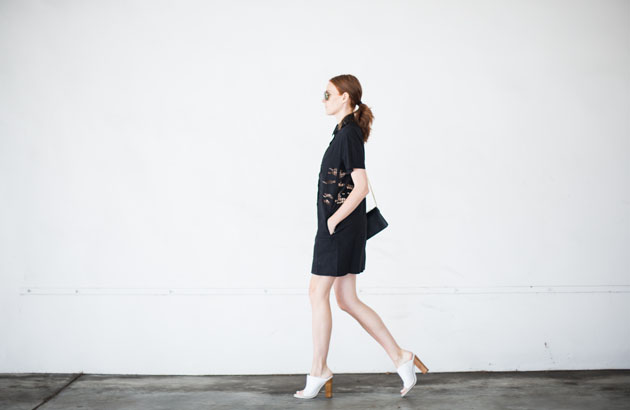 Photography by Jacqueline Pilar


More finds currently inspiring my wardrobe…