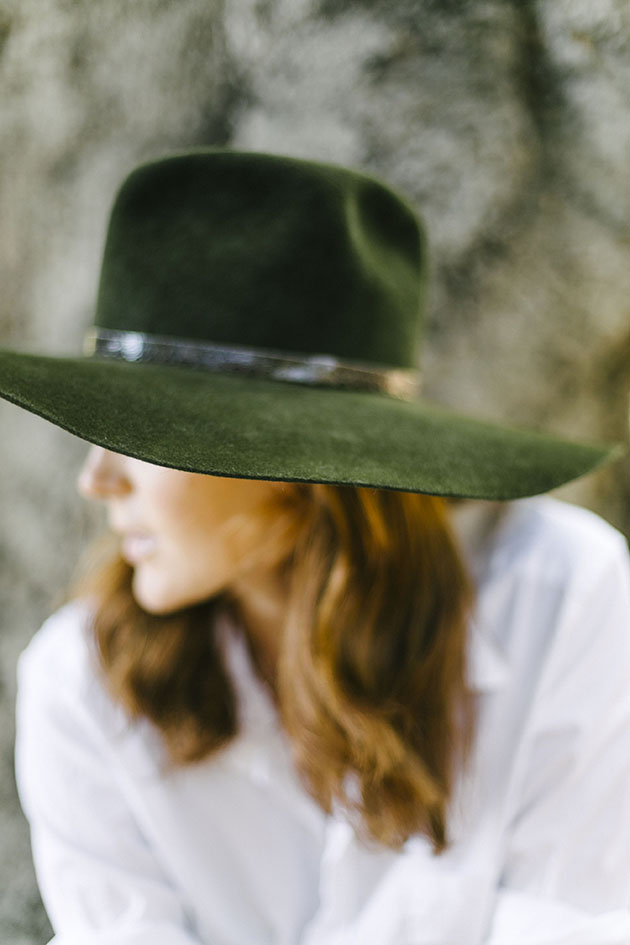 One thing I've been pining over for this fall are hats. So much so I've run out of places to store them and am contemplating a hat wall display. So what's with the sudden cap attack? I'm not sure if it was Pharrell's bold statement last year or a nod to the past, but milliners (Coco Chanel started out as one) seem to be popping up and making us put our money where our noggins are. My recent obsession has been Glady's Tamez Millinery. The designer, who was first drawn into the world of fashion by her mom who was a model, got her training under a prominent LA millinery before opening her own Atelier. Using recycled fabrics and ribbons and luxurious materials Tamez takes pride in meticulous details and innovative methods for creating a perfectly practical yet incredibly chic hat. I took a trip to her studio in downtown LA where all the magic happens and got to try on a handful of styles, only to place a very large order before leaving. My justification? A well crafted hat is worth every penny.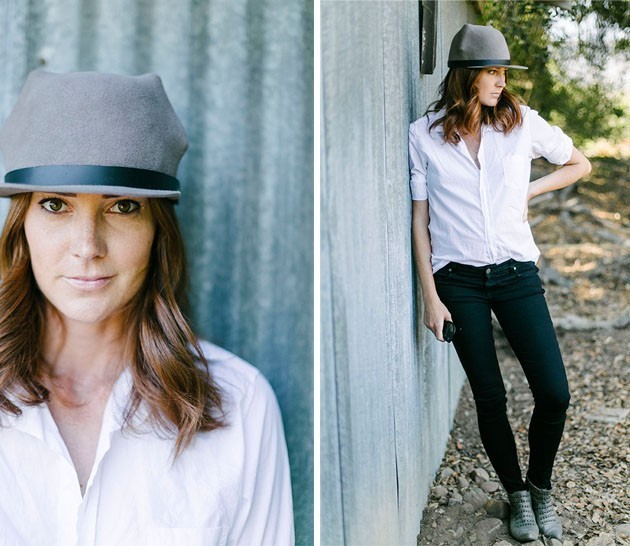 The Horse Ears hat, which I could scoop up in just about every color. wearing: Frank & Eileen top, Paige jeans, Anine Bing boots.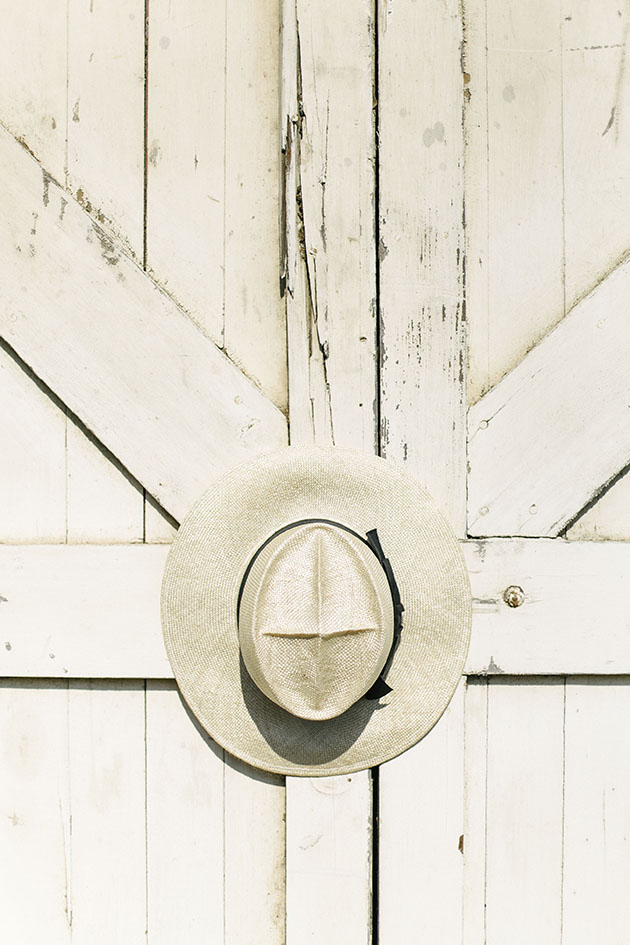 The Willet hat, one that's been on heavy rotation in my wardrobe this last month.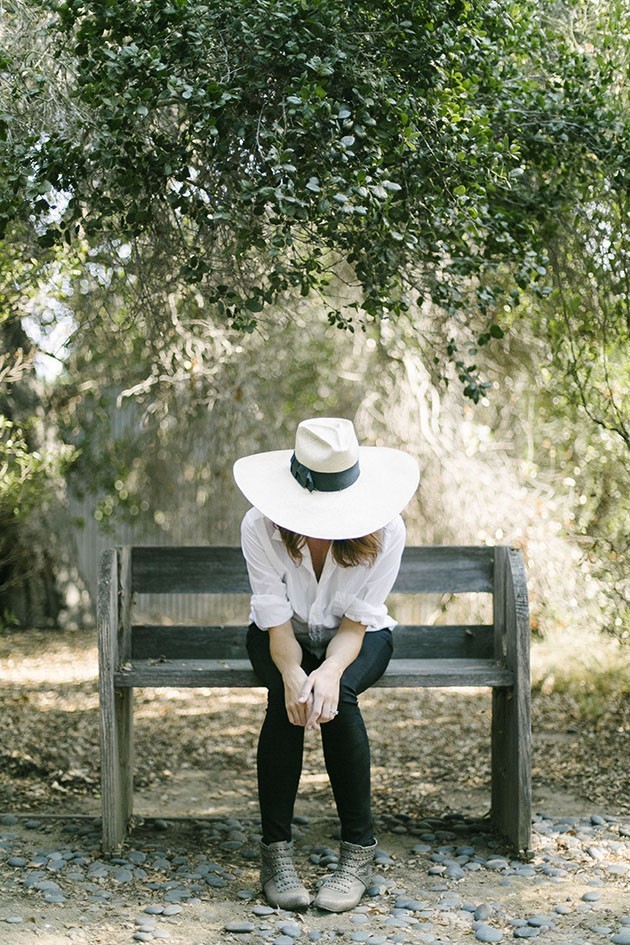 The Wren, extra wide brim with a classic shape.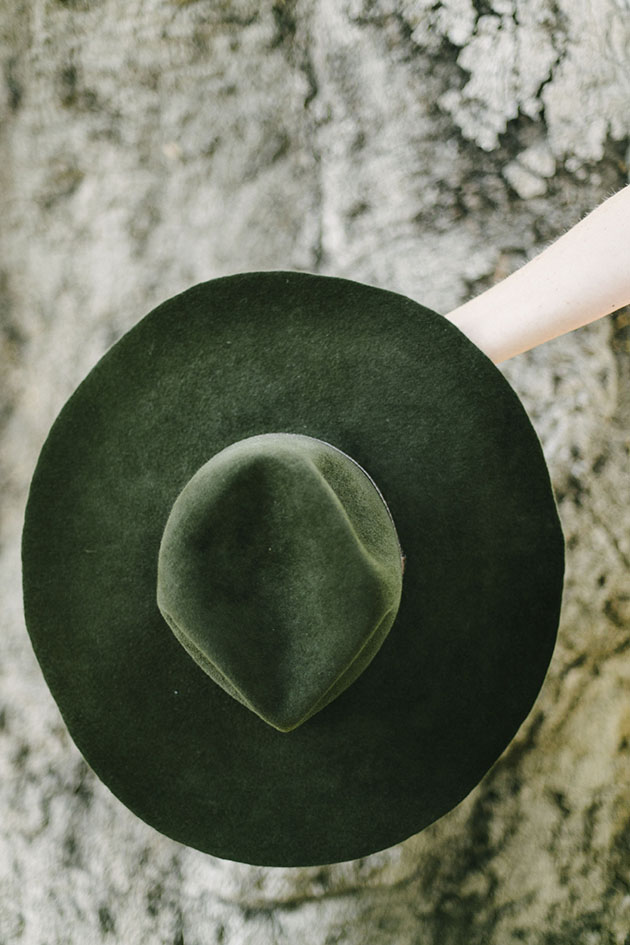 The Faye, a green that was made for redheads.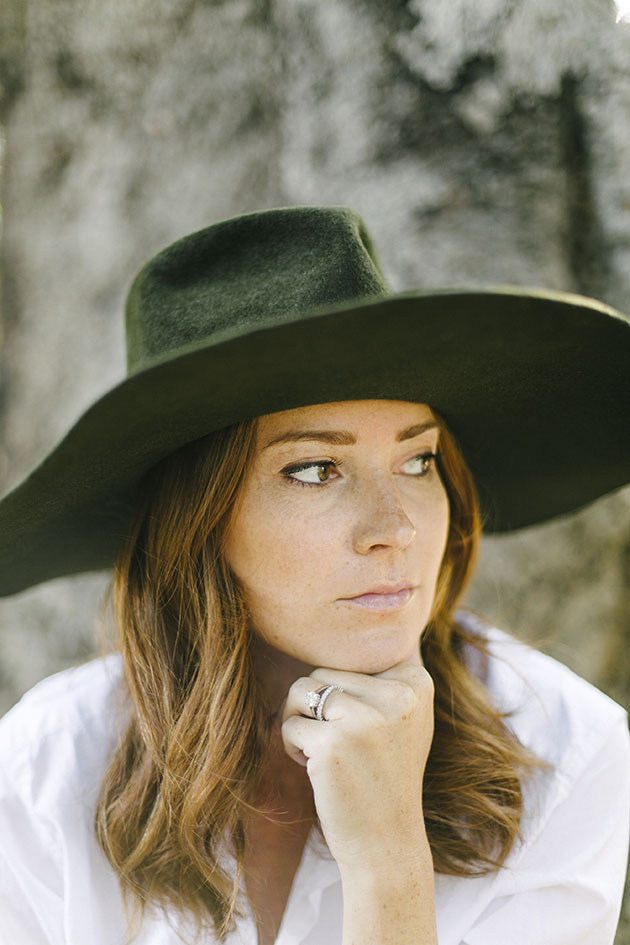 Glady's Tamez Millinery is available at Ron Herman in Beverly Hills, Gild in Venice and House of Honey in Santa Barbara. 
This story is brought to you by vapor-distilled smartwater, who found unique inspiration for their water by looking up to the sky. we hope the change in perspective this piece offers will help inspire you.