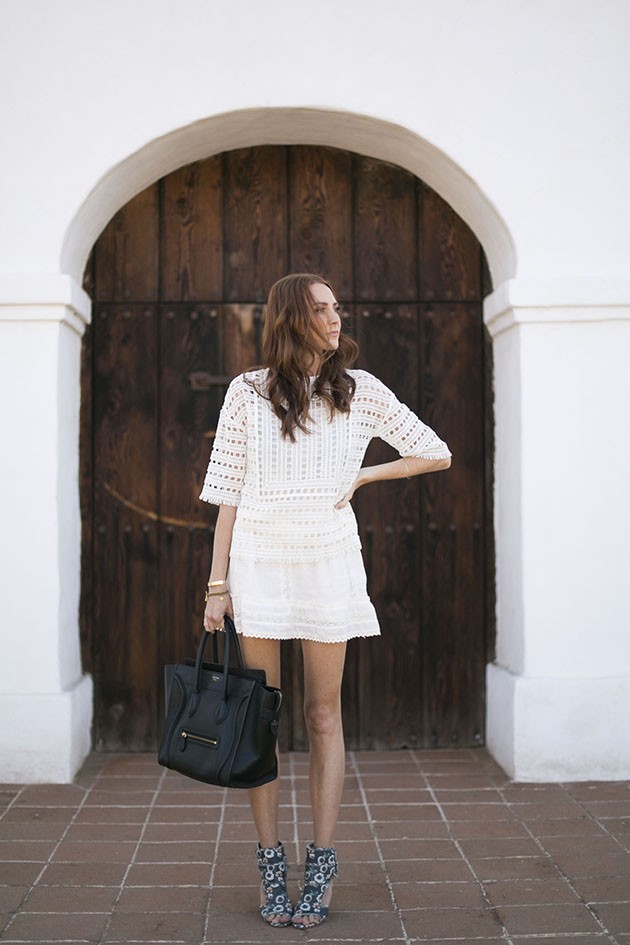 There's nothing like a three-day weekend to restart the engines. I was in dire need of one more carefree day and boy did it feel good. I traipsed around most of the time in my favorite weekend wears but the second the sun came out I threw on something a little more fun. Enter these Laurence Dacade floral print booties/pumps—or pooties as I've dubbed them. I rarely reach for bold prints, especially when it comes to shoes, but this pair grabbed me at first sight. They've been a favorite as of late to pair with boyfriend jeans, simple sun dresses and hits of blush tones.
Tory Burch crochet top, Anine Bing skirt (similar here and here), Laurence Dacade heels, Celine bag (similar), Ariel Gordon pinky ring, Wanderlust + Co pearl ring. Hair + makeup by Vamp At Home.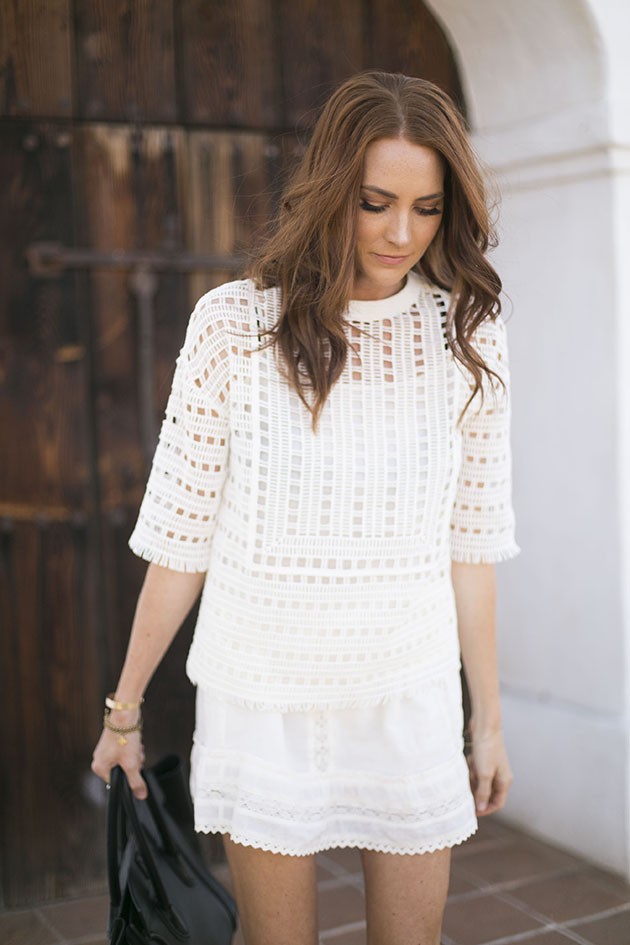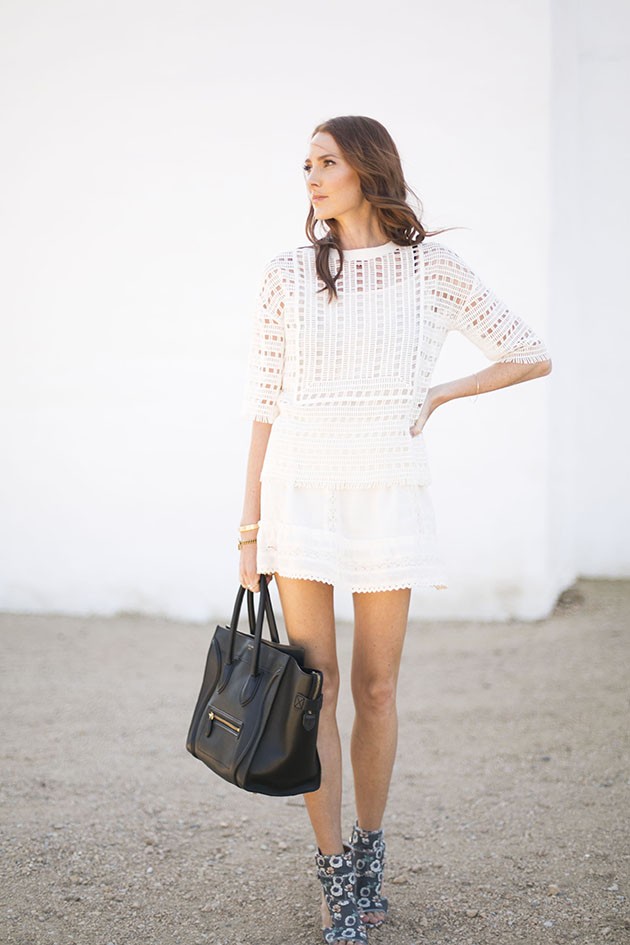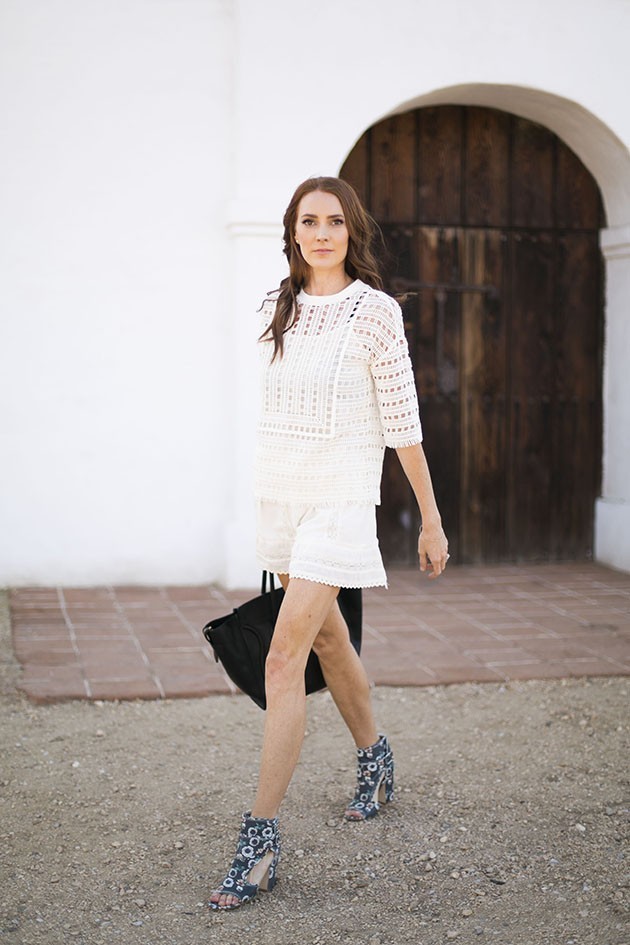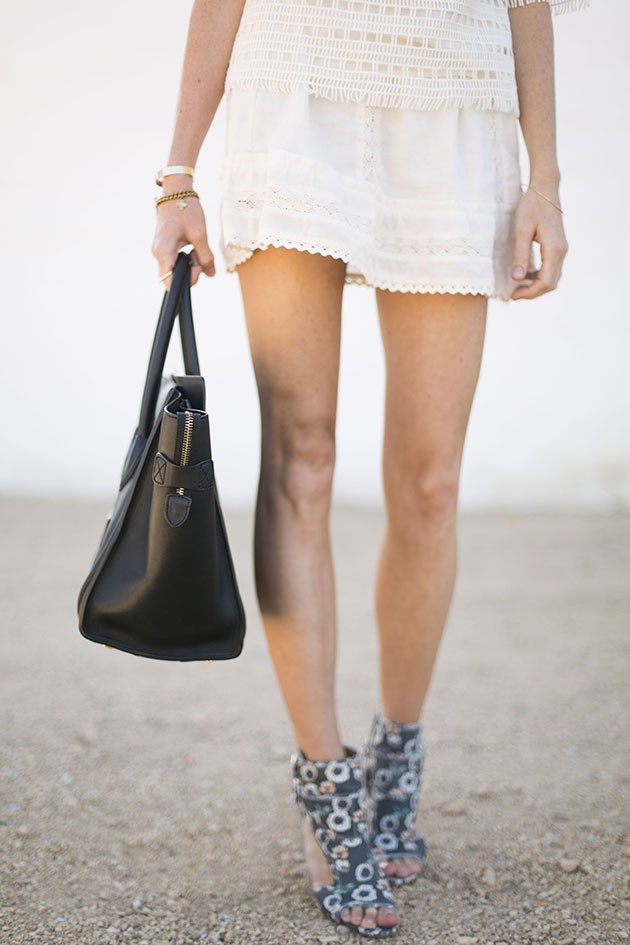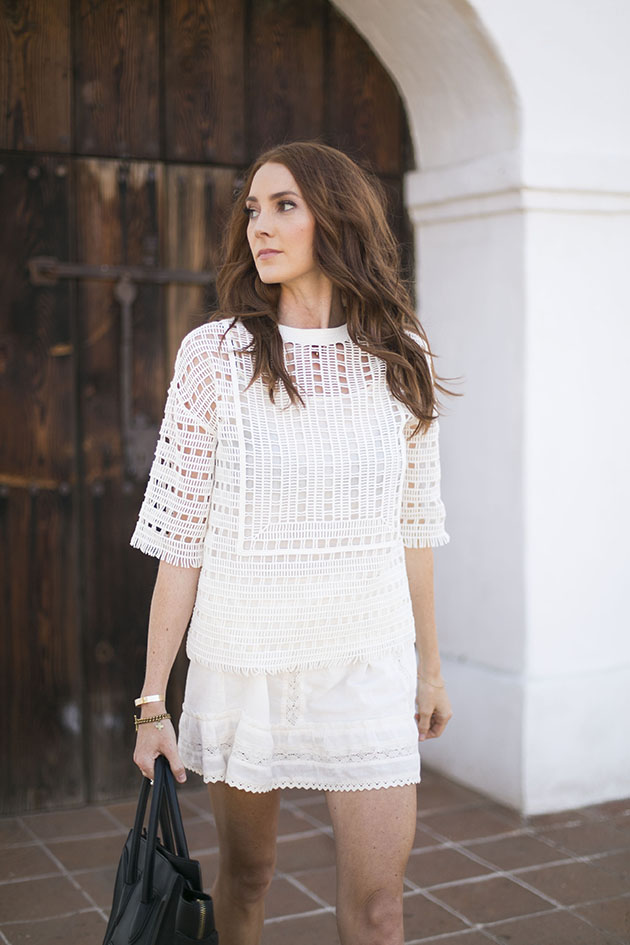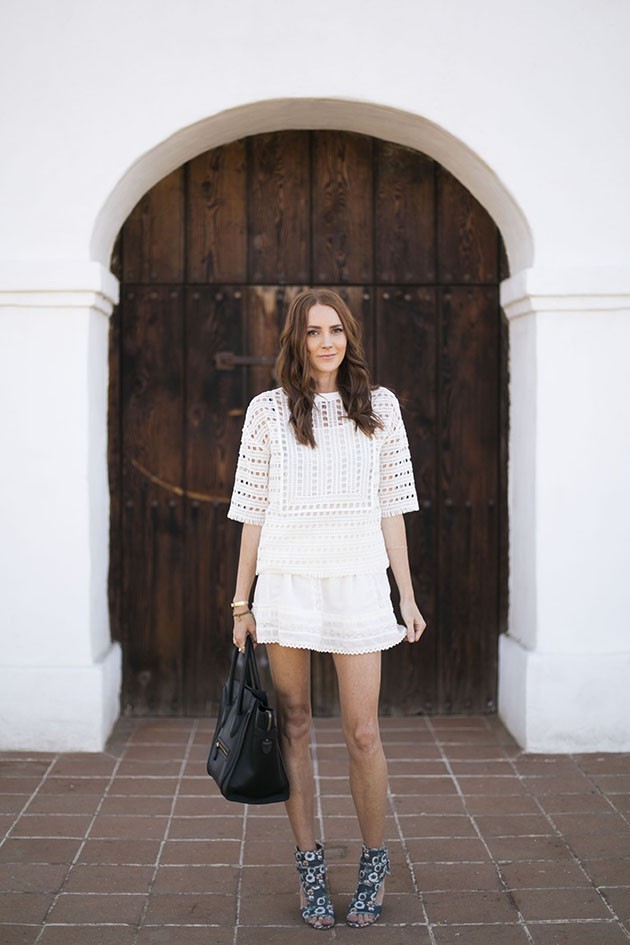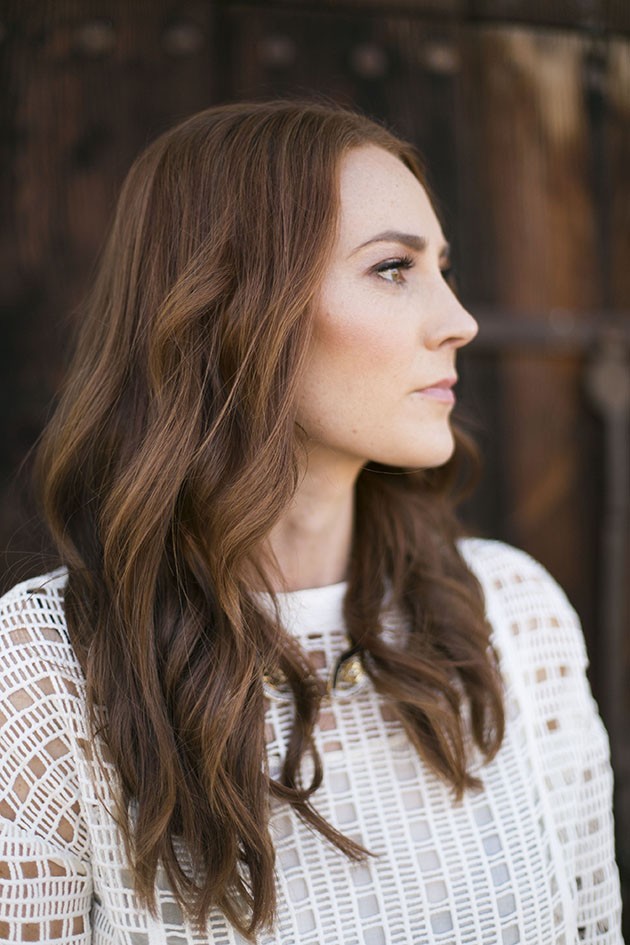 One thing I wished for since becoming a mom was a salon/spa that came to you. Turns out it exists in my neck of the woods and I'm completely obsessed. Vamp At Home will come to your house, do your nails, hair, make up and even a massage. Greatest idea ever. Elin sat on my lap for the last ten minutes and was completely entertained by all the makeup surrounding her. It was too cute. Thank you Vamp At Home for making me look amazing!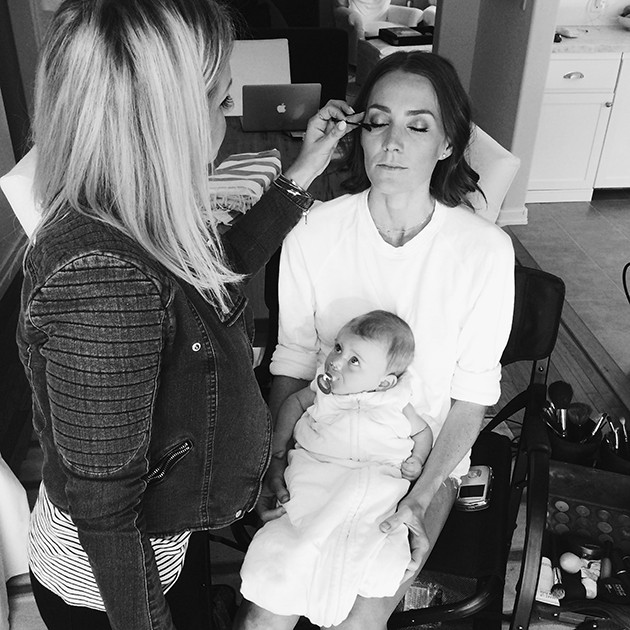 Photography by Arna Bee