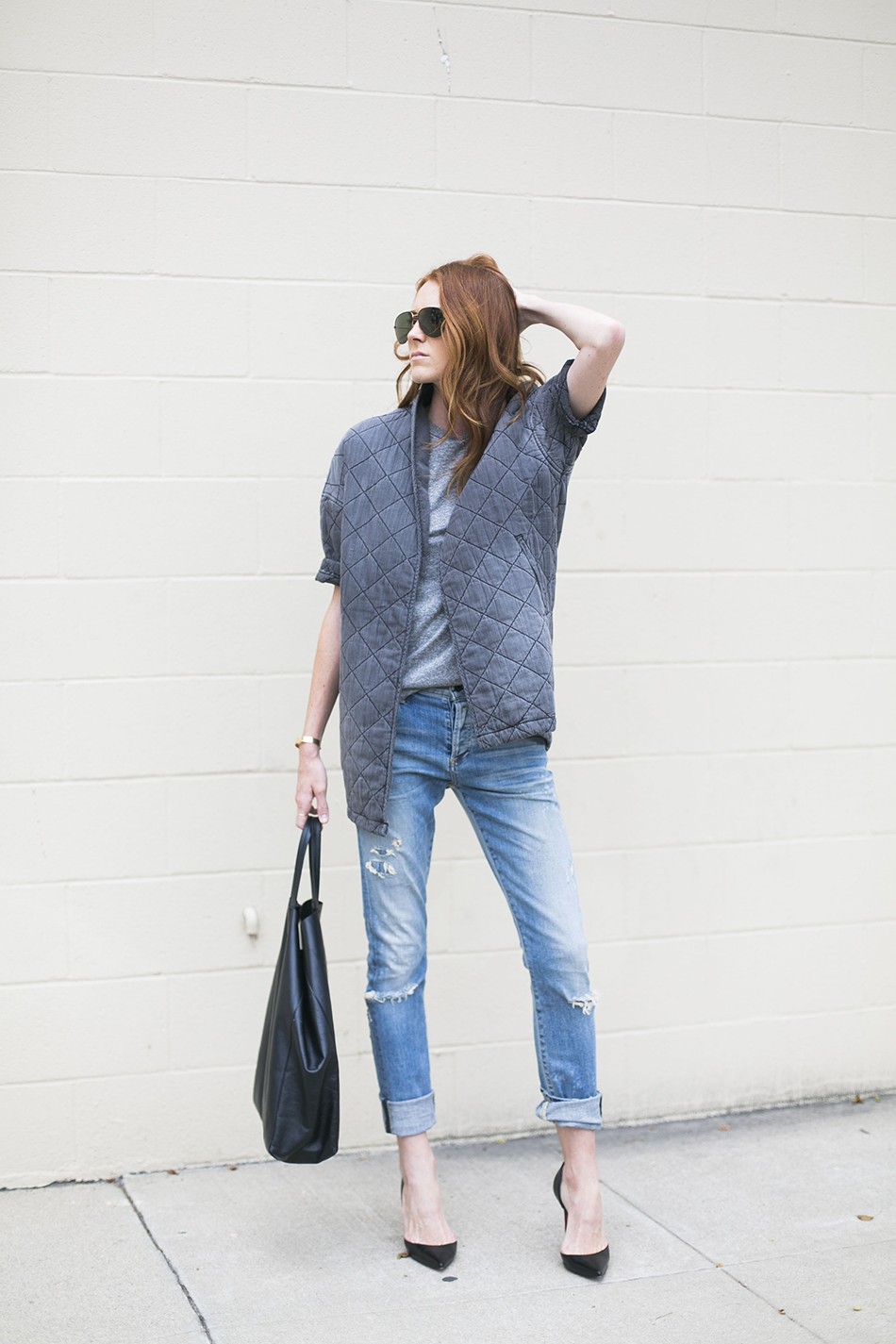 Current/Elliott quilted coat and crew tee, Saint Laurent sunglasses, Celine bag (similar), Christian Louboutin pumps, Citizens of Humanity jeans (similar) also available here.
I'd like to dedicate this post to Mr. Tim Riggins—please google this name immediately if you're currently scratching your head. For starters he's handsome (almost as handsome as my husband), made me not completely loath football until recently, does the rugged look justice and reminded me that aviators combined with a slightly disheveled do is always (always) a good idea. I'll be borrowing from the boys this fall and one thing is for sure, the man-force is strong over at Current/Elliott. Cool menswear-inspired pieces that fit the ladies and look as thought they came off Tim Riggins' back.
This coat has been one of my greatest finds lately. It's perfect for transitioning into fall since its warm but not too warm and has easy short sleeves. It looks like something a rancher might wear on a balmy day, which makes me love it even more.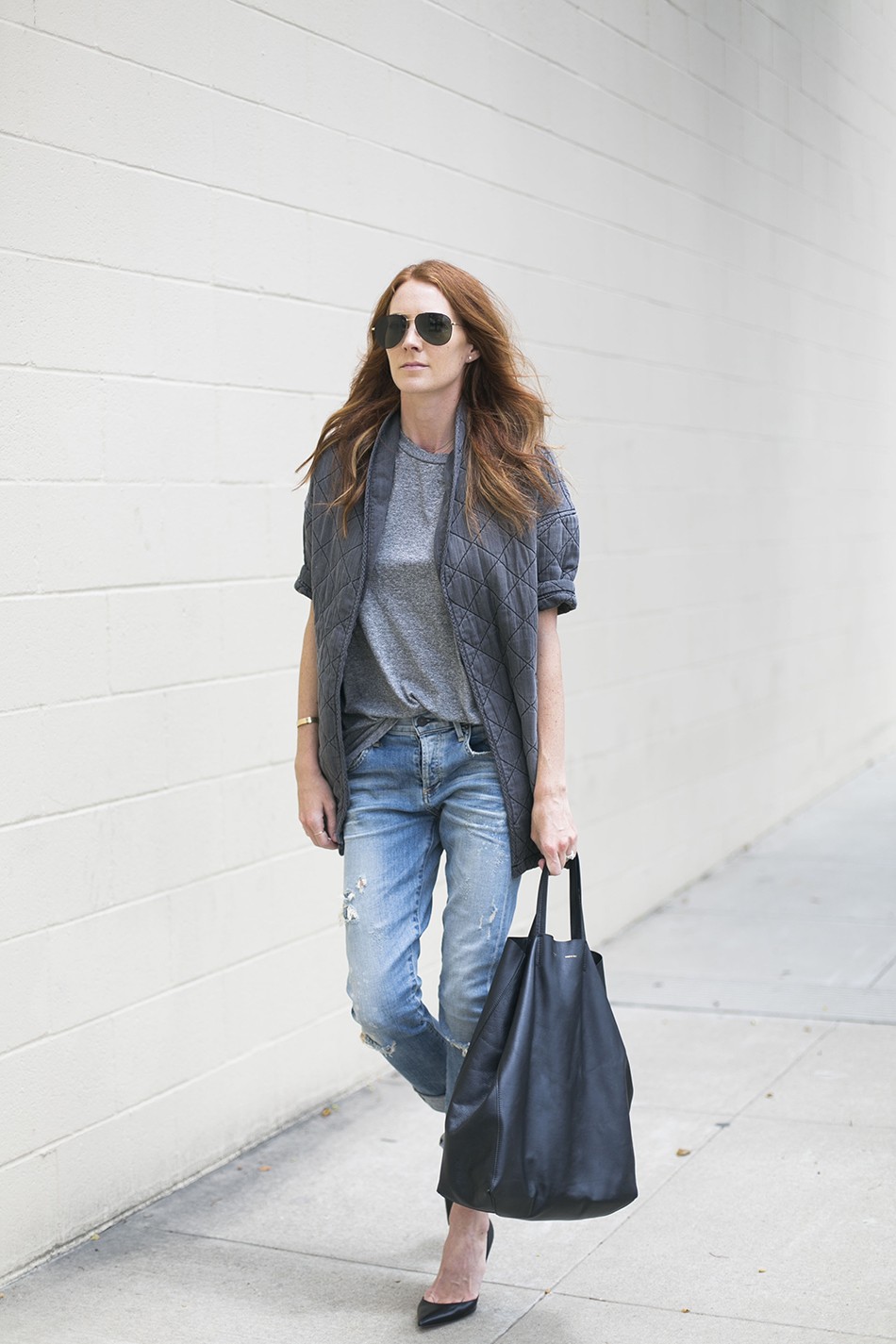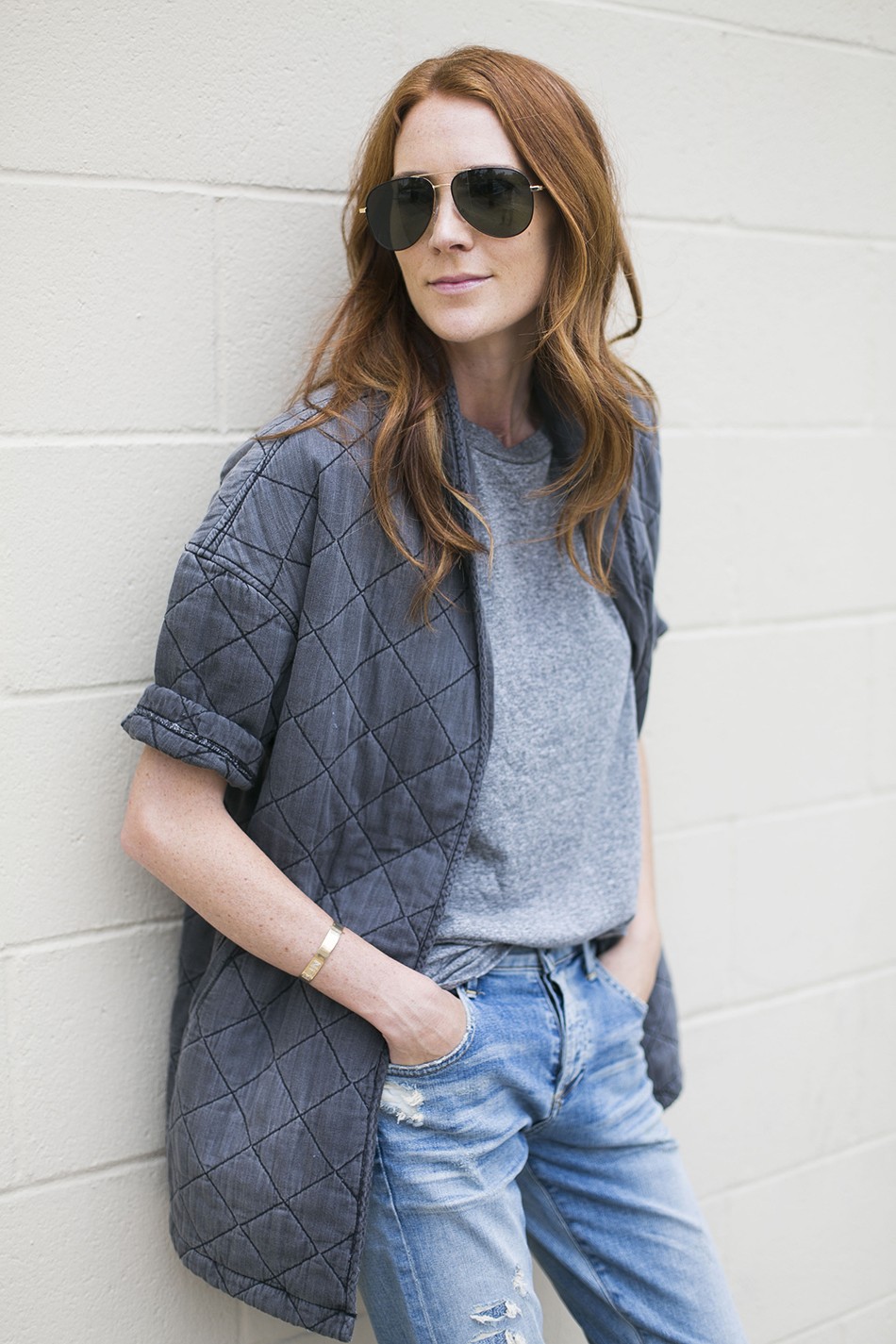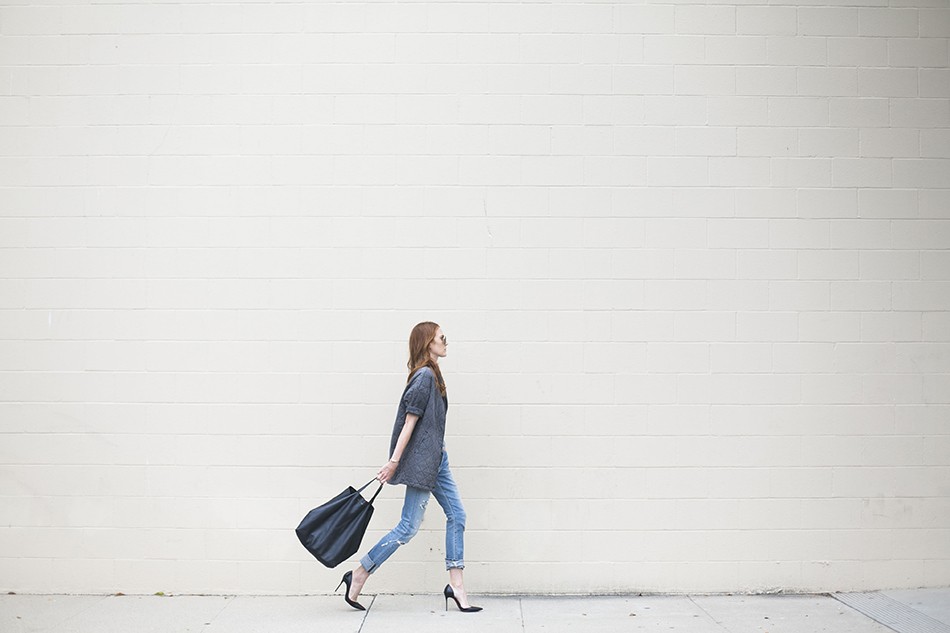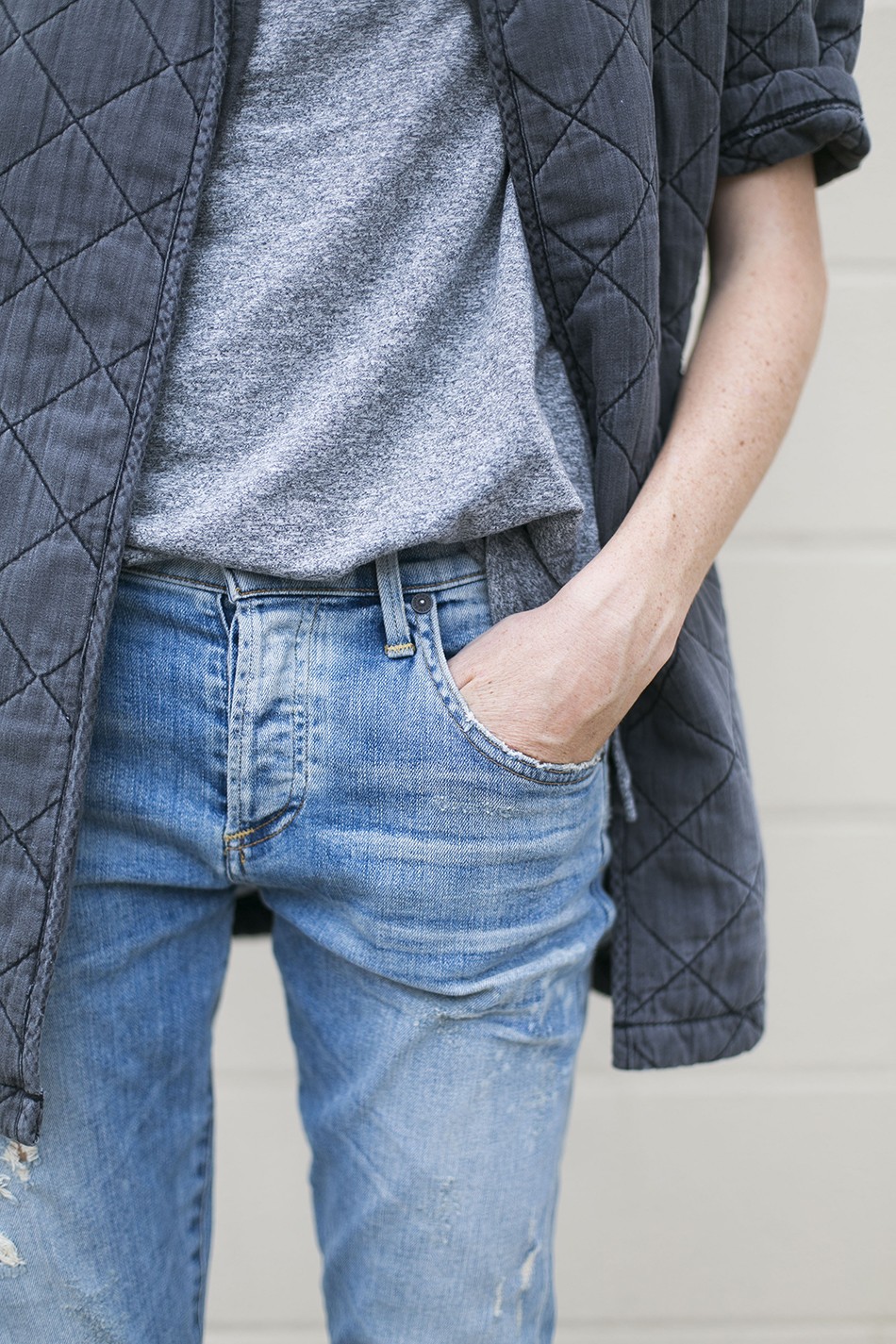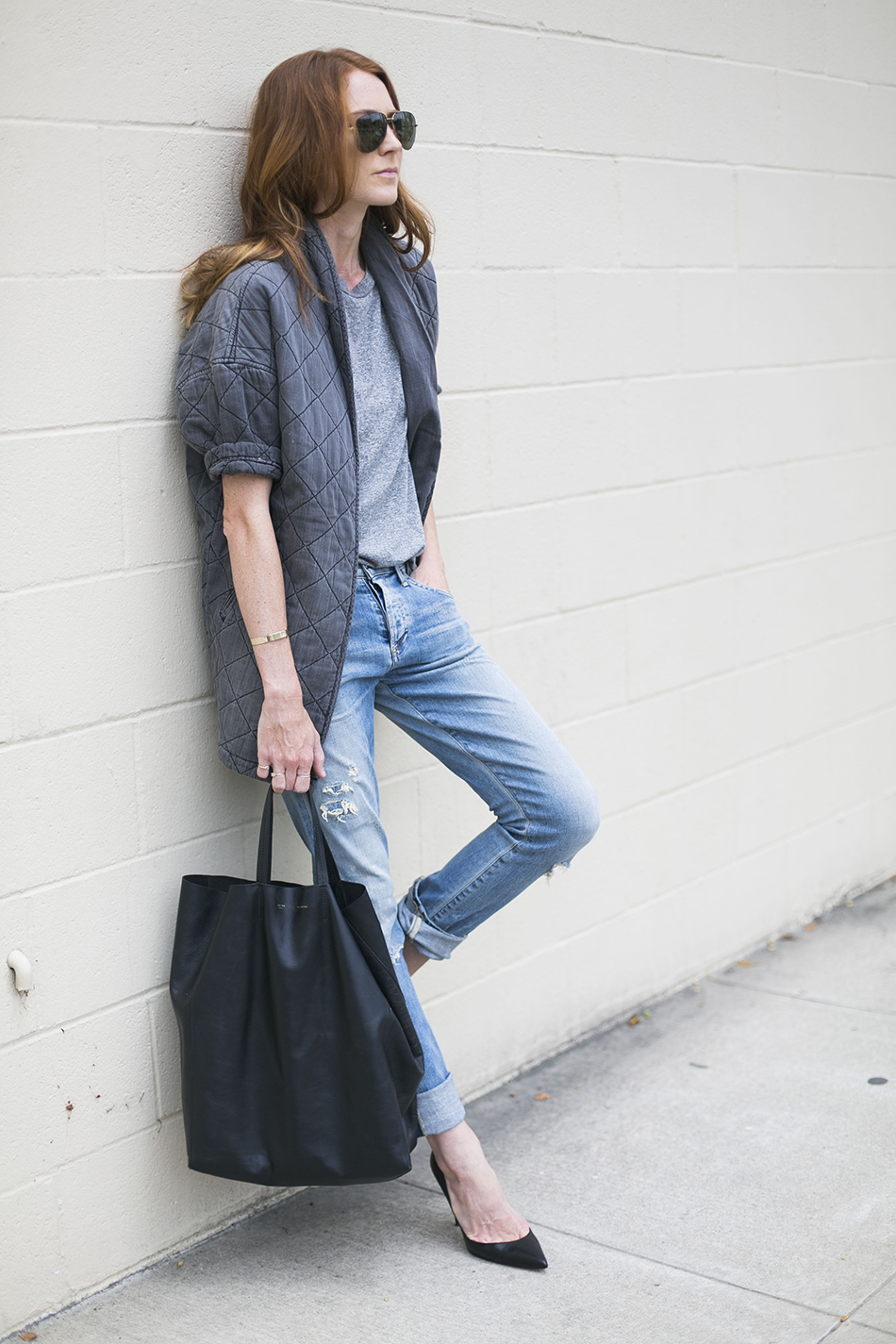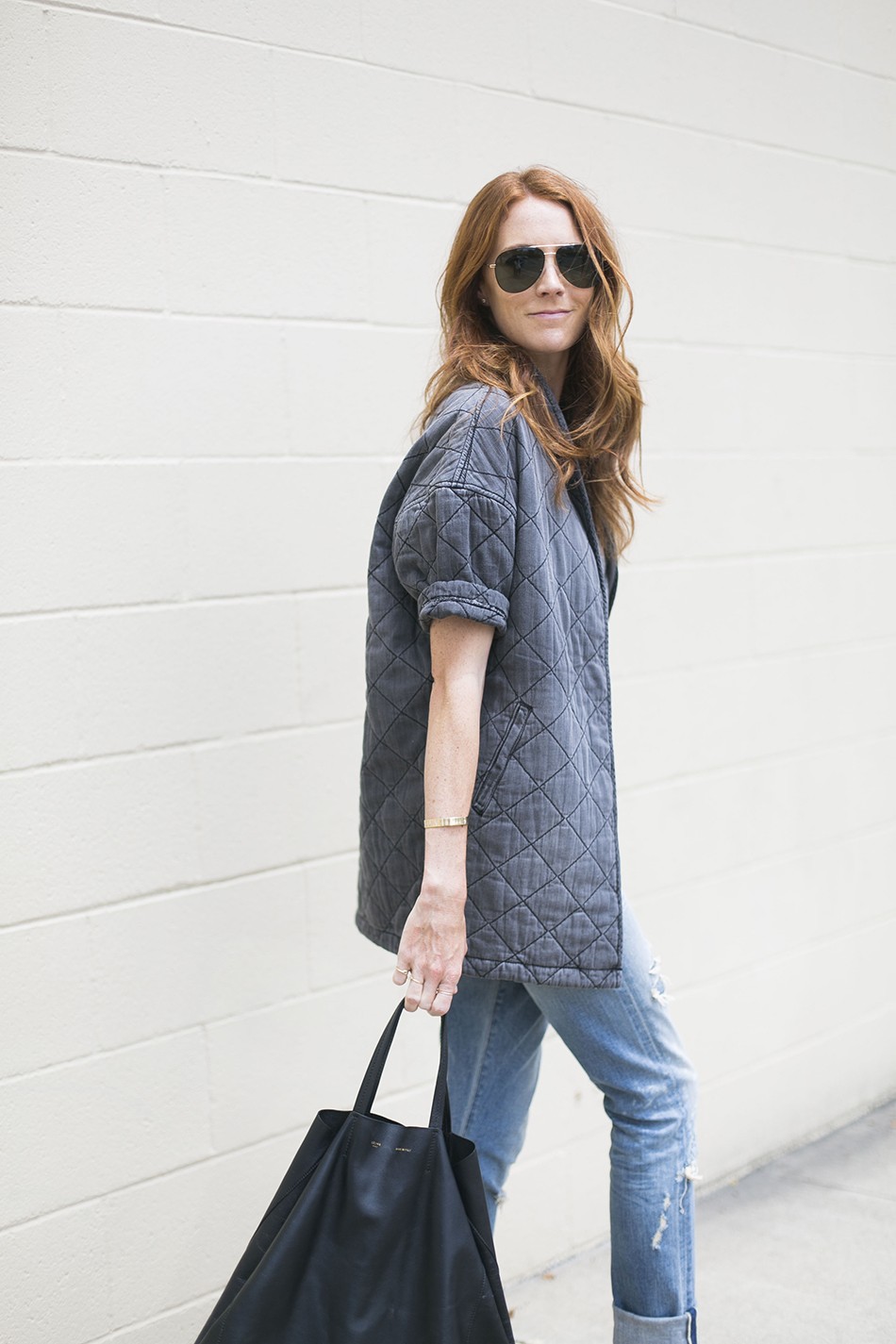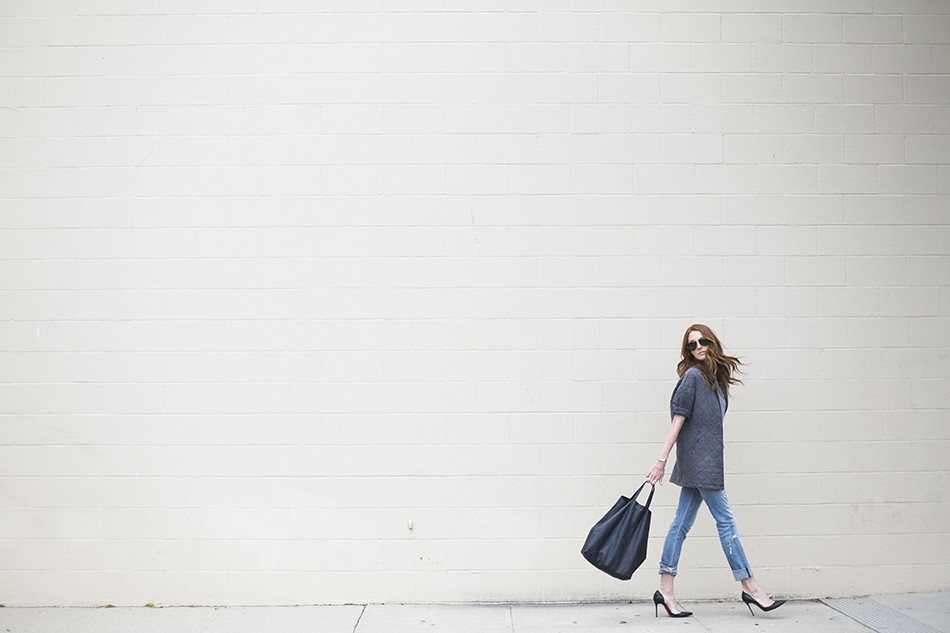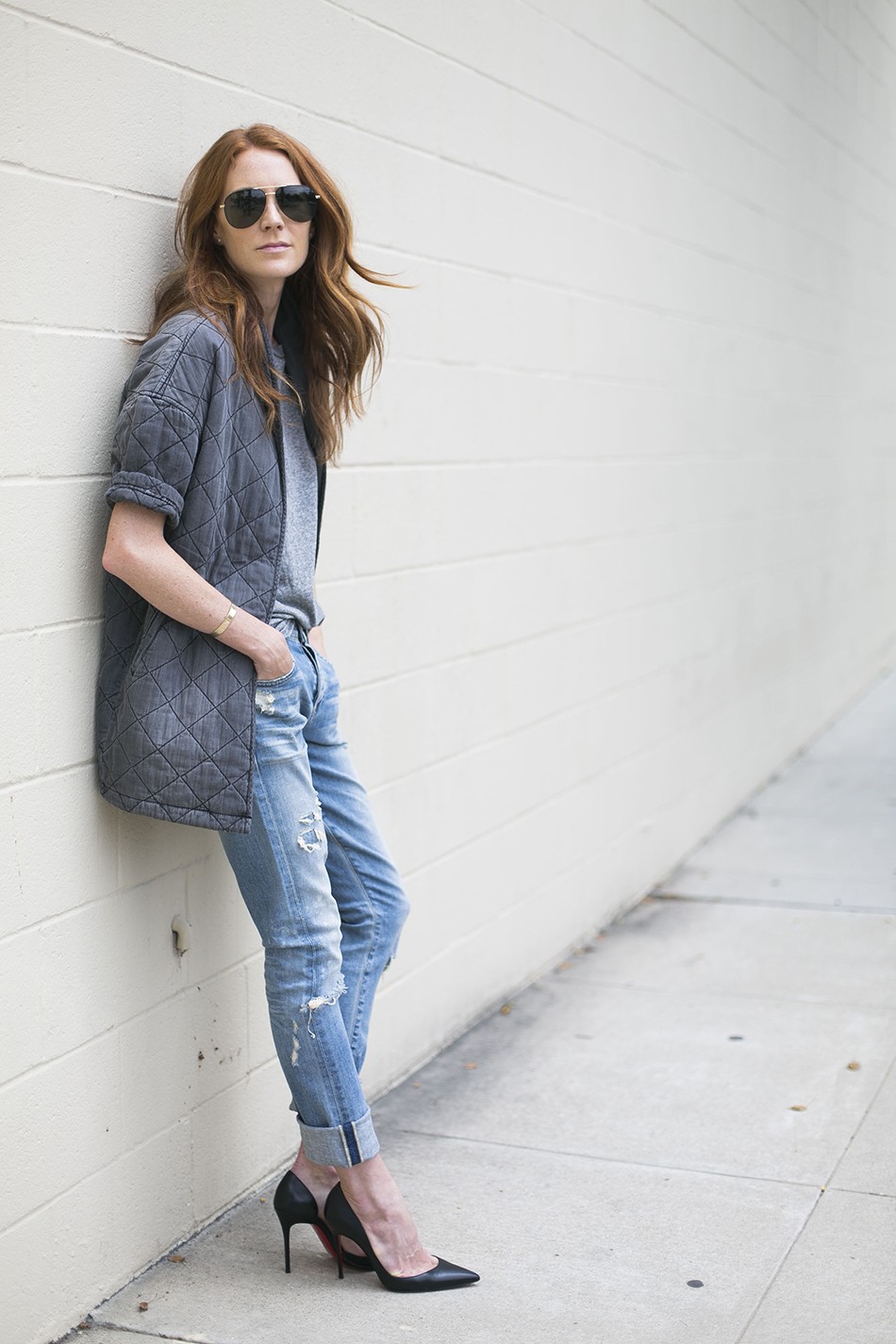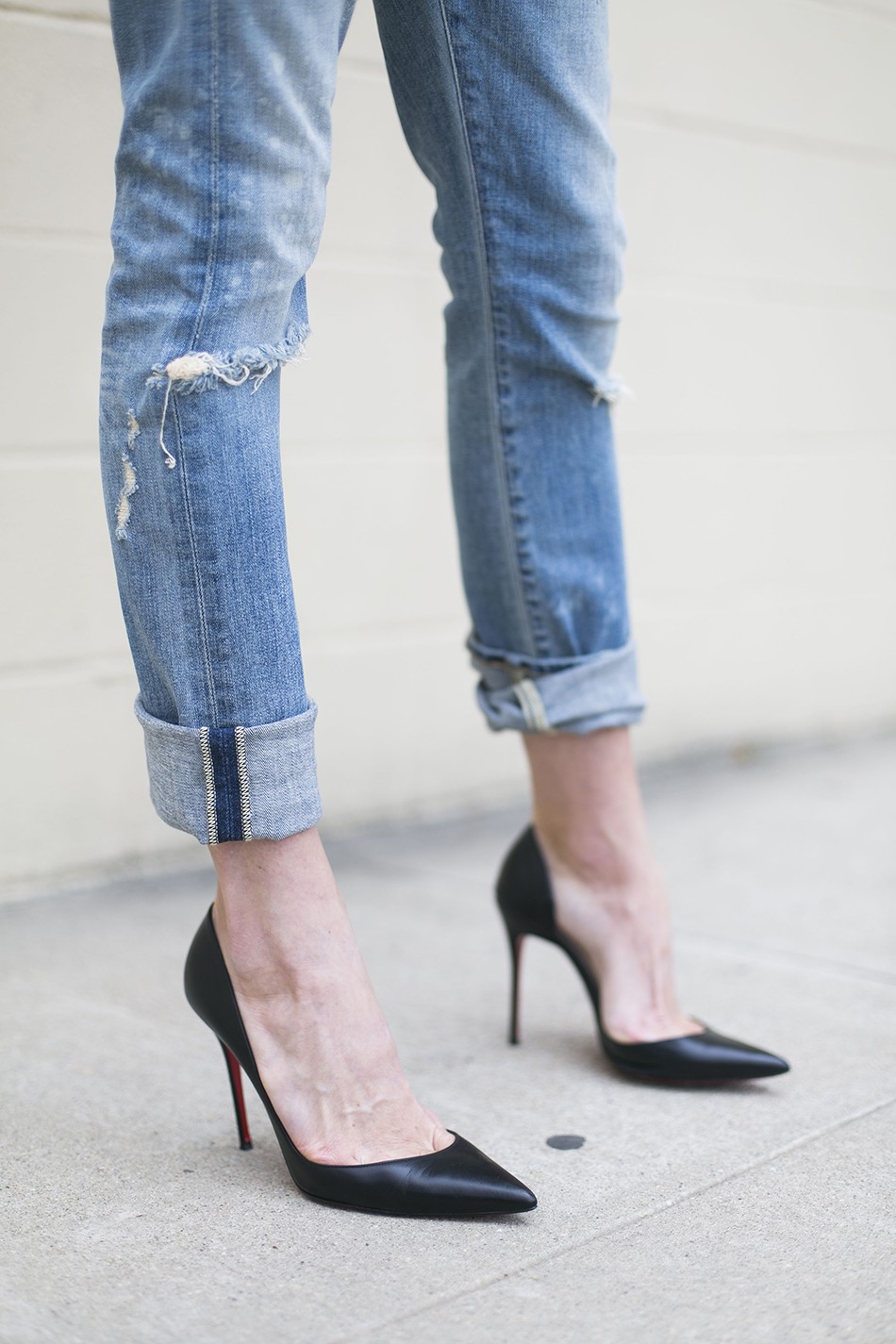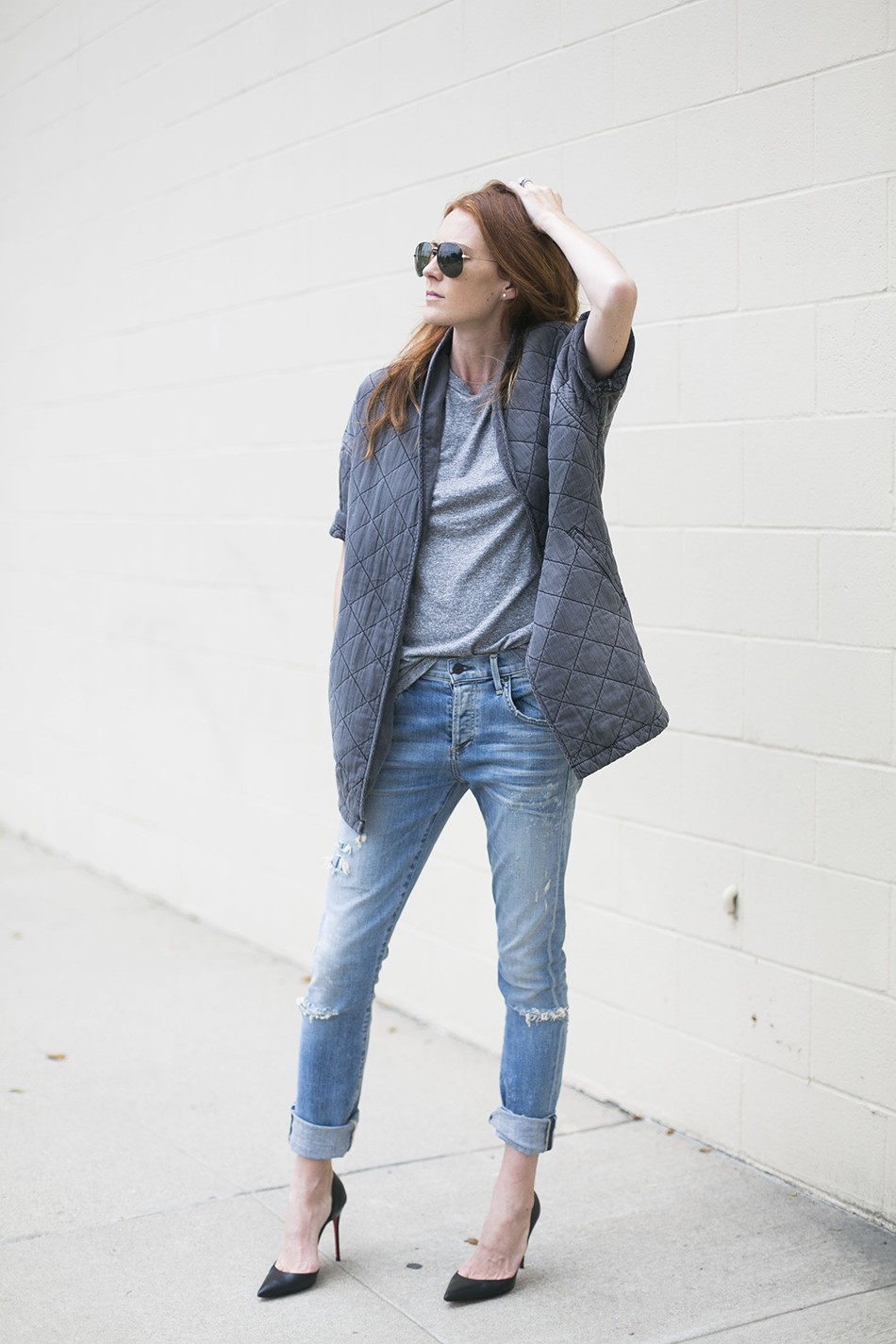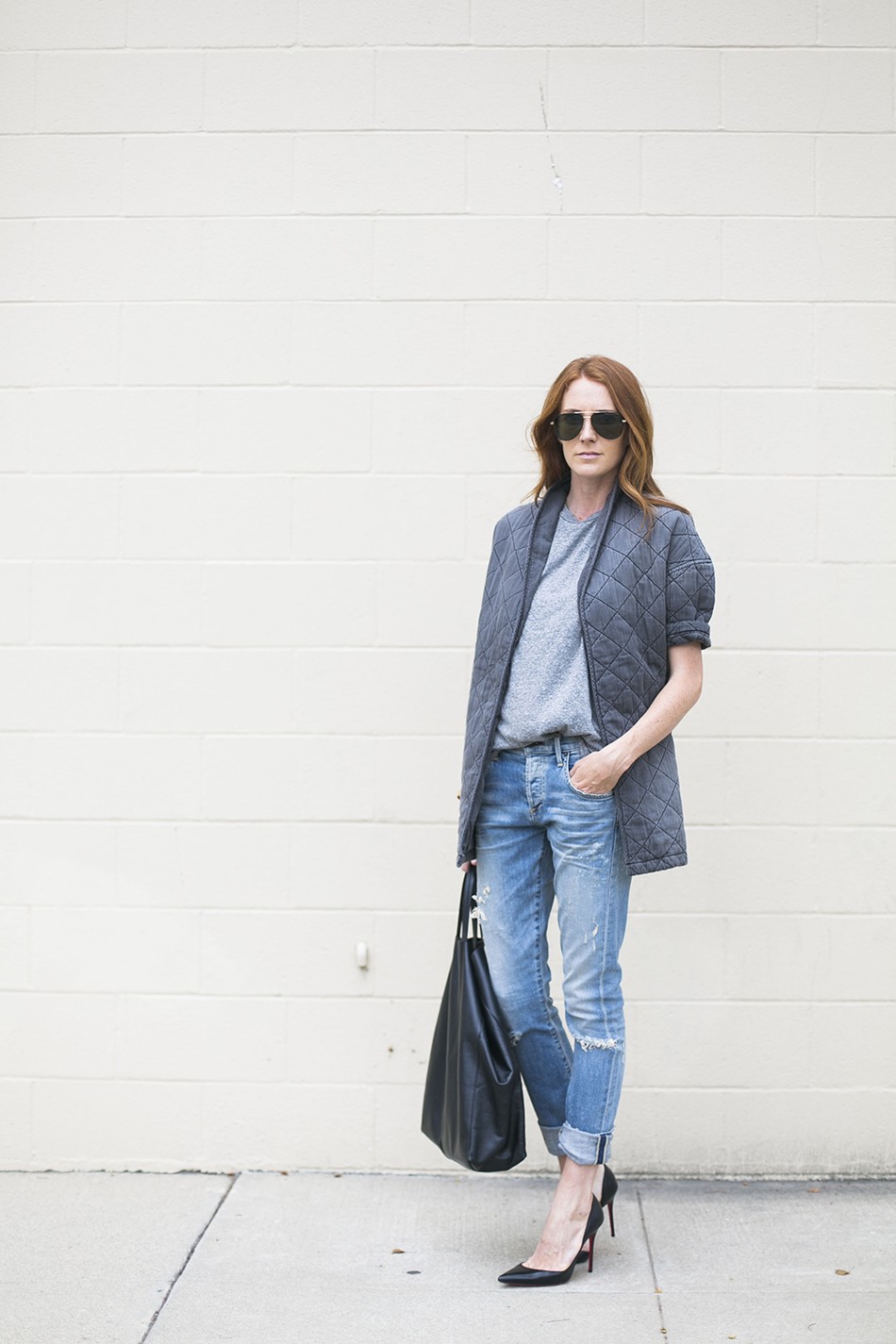 Photography by Arna Bee