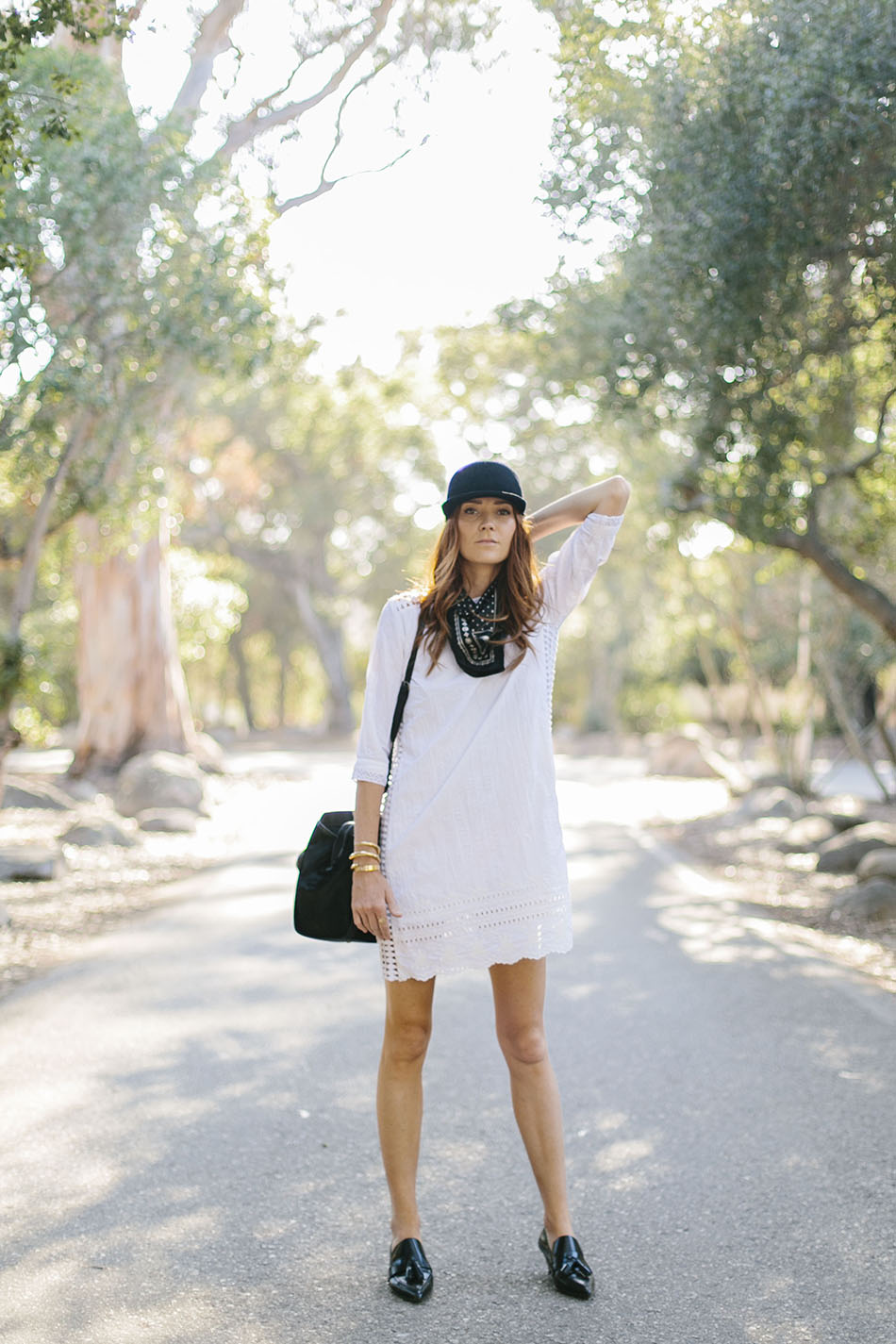 Sea dress (similar), Coach bag, shoes and scarf, Gladys Tamez hat, Jennifer Fisher burnished cuff and cylinder cuff,
I have no will power when it comes to finding pretty white sun dresses. I'm a sucker for dainty details, eyelet patterns and embroidered touches. Because of my weak spot for pretty little shifts, a good chunk of my wardrobe is now made up of them. While I most definitely find myself reaching for them year-round, there are some days, seasons, months that require my feminine favorites to play a different part. Here's how I work the white dress…
Side note: Shopbop is having a Friends & Family Sale, which means 25% off your entire order when you use the code: INTHEFAM25. Ends tomorrow so don't miss out!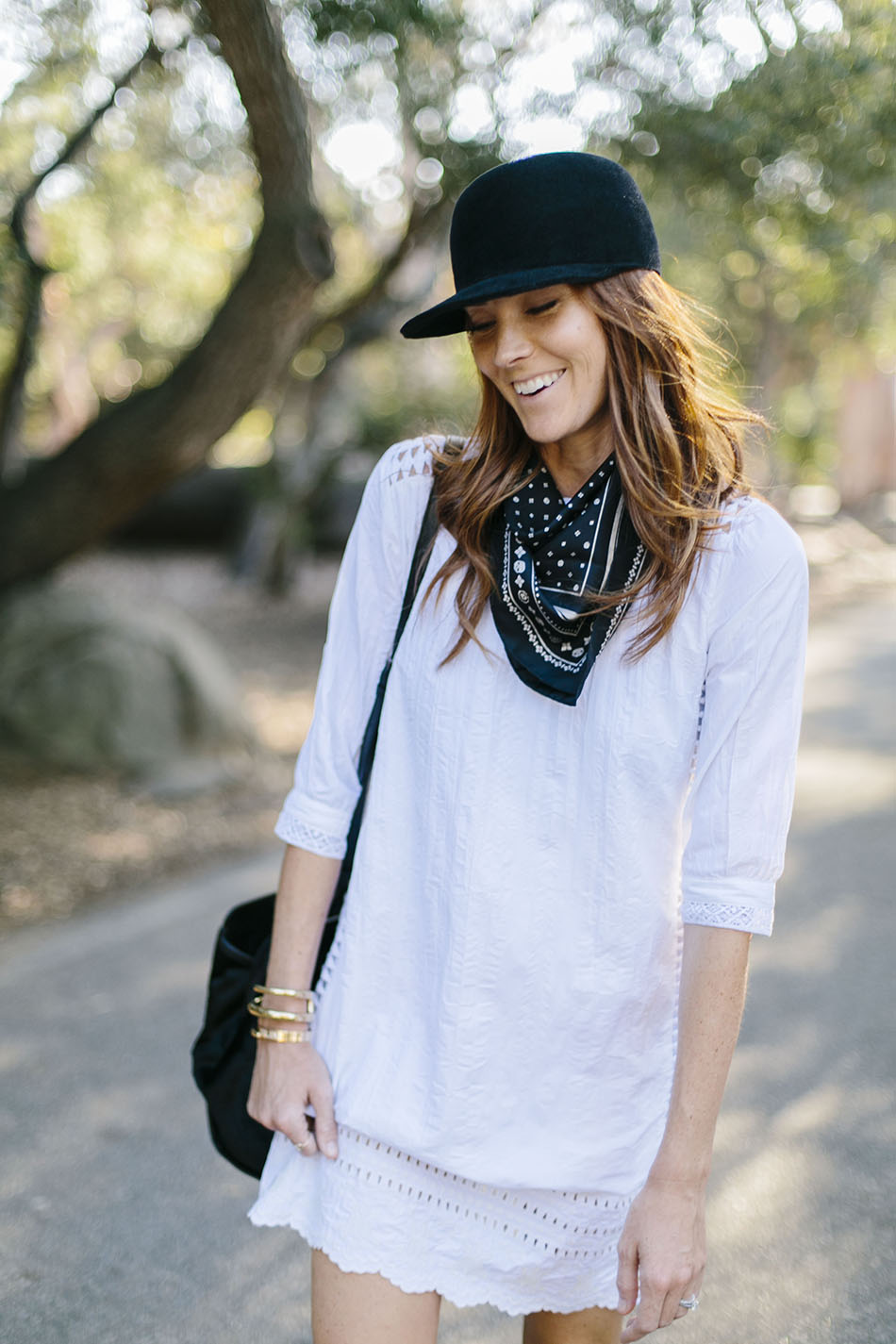 Dig into your accessories. A hat can instantly change the overall mood. Something about this Gladys Tamez hat (a similar find here) has always felt cool, boyish and tough to me. Add a scarf to the mix for a more updated fall feel.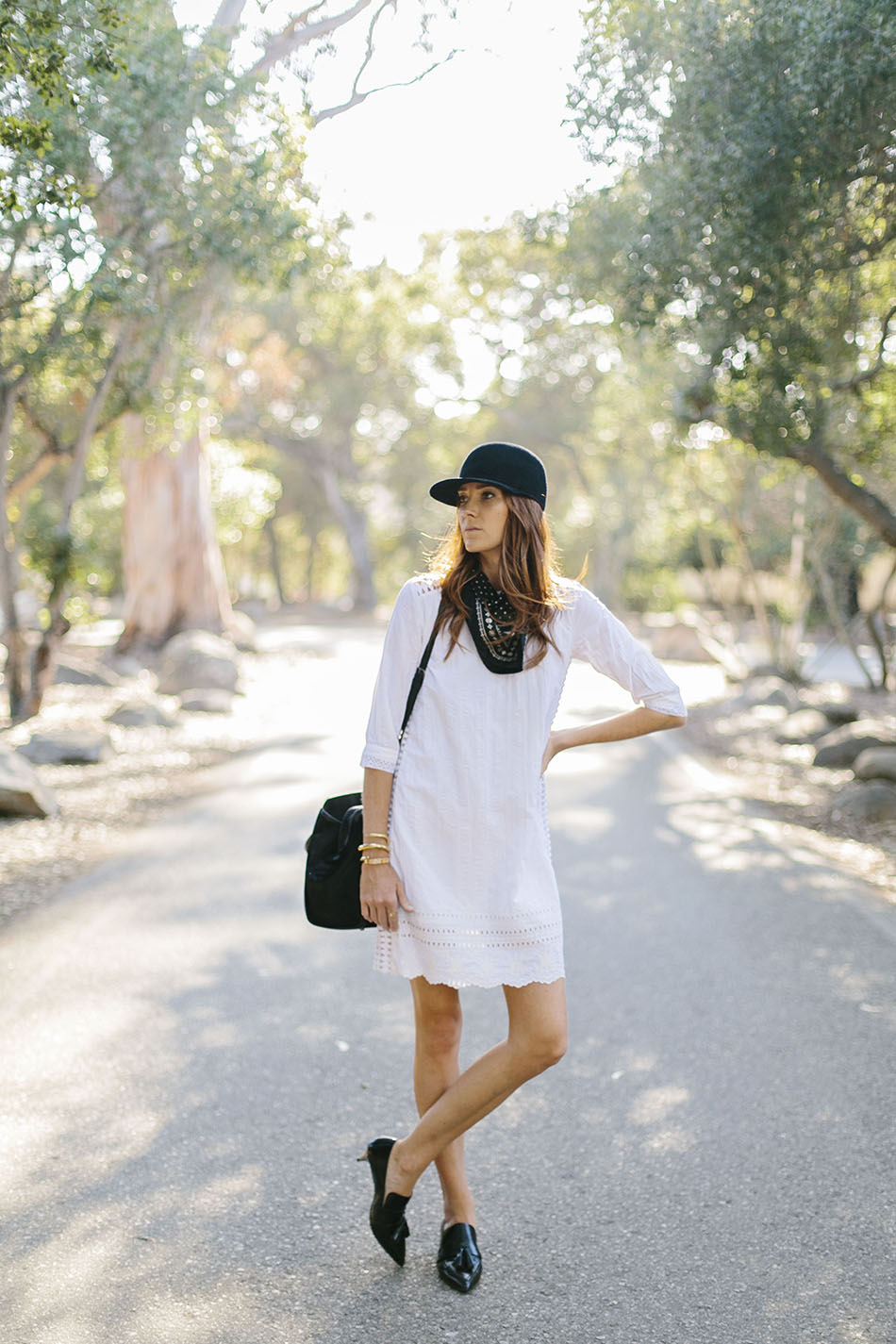 The shoes. It's all about what shoes you choose. That's one of the things I love about a white dress, it's like a blank canvas that can pretty much go a number of ways depending on what you stye with it. A pair of black loafers can instantly change things up. I can't seem to get enough pointy toe black loafers this year. There's an edge to them that mixes perfectly with something sweet and feminine.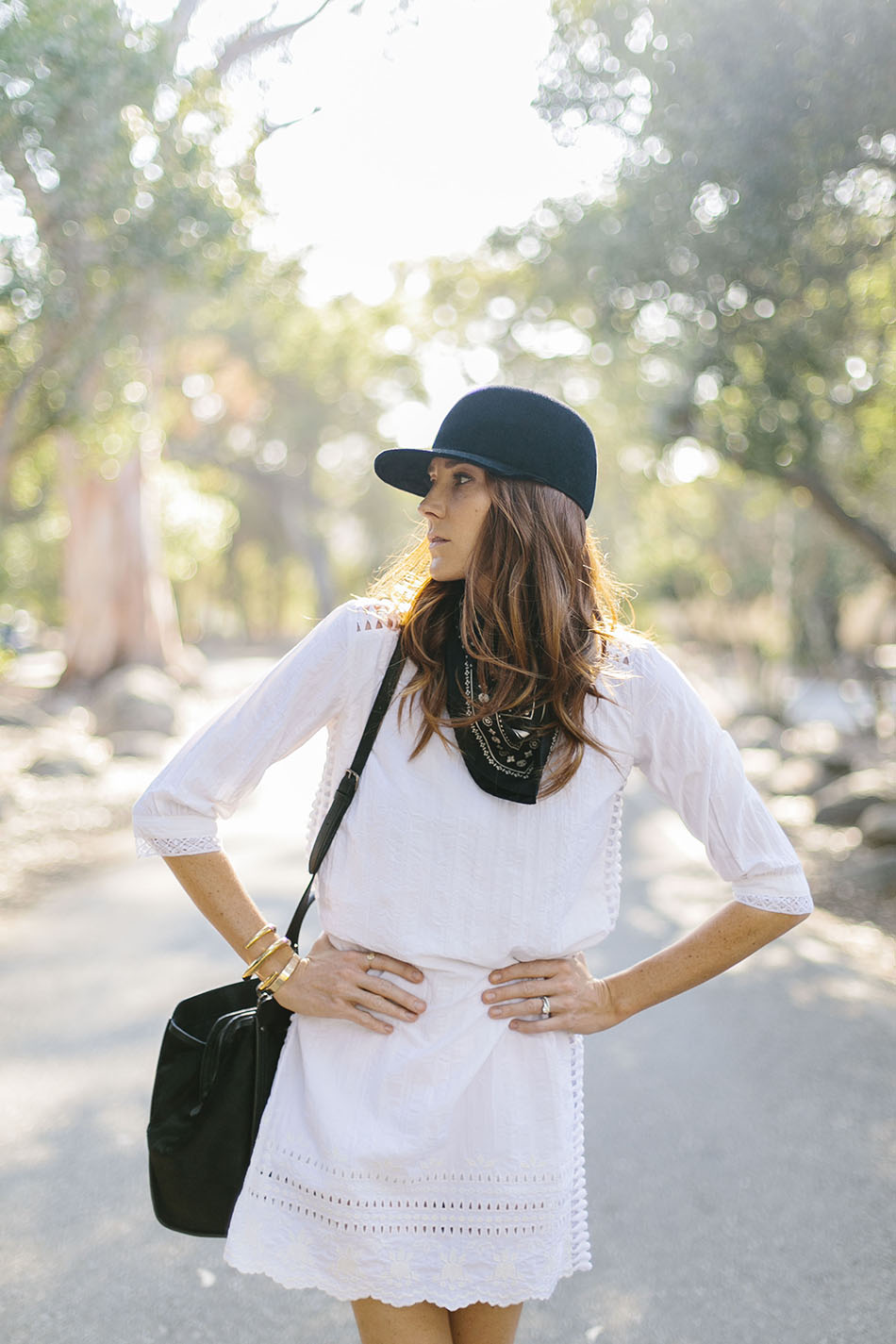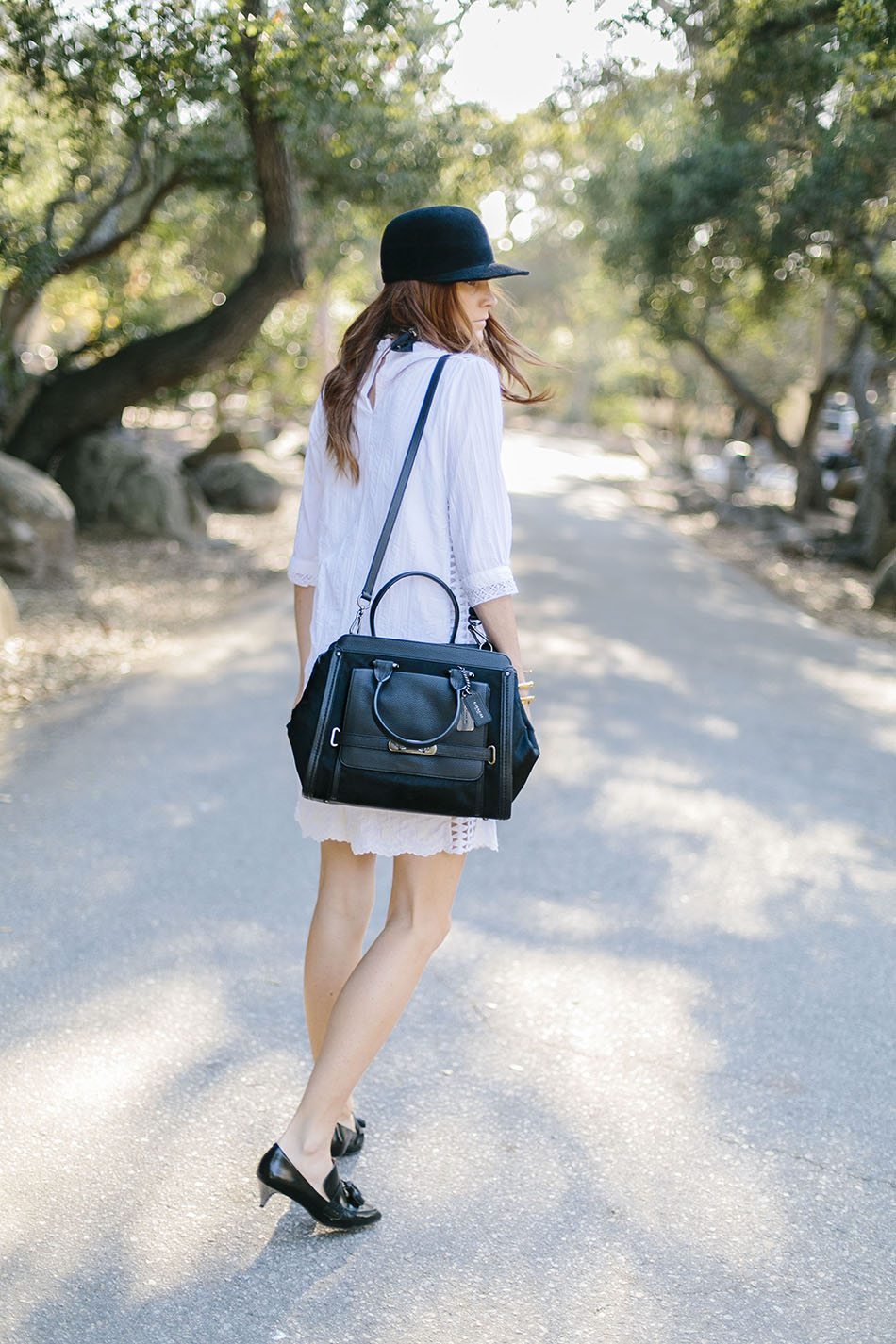 Another way to change things up for fall, switch out the handbag. I always find myself loving a style that says, "back to business". Leather satchels, suede fringe, chain details and earthy tones usually get the job done.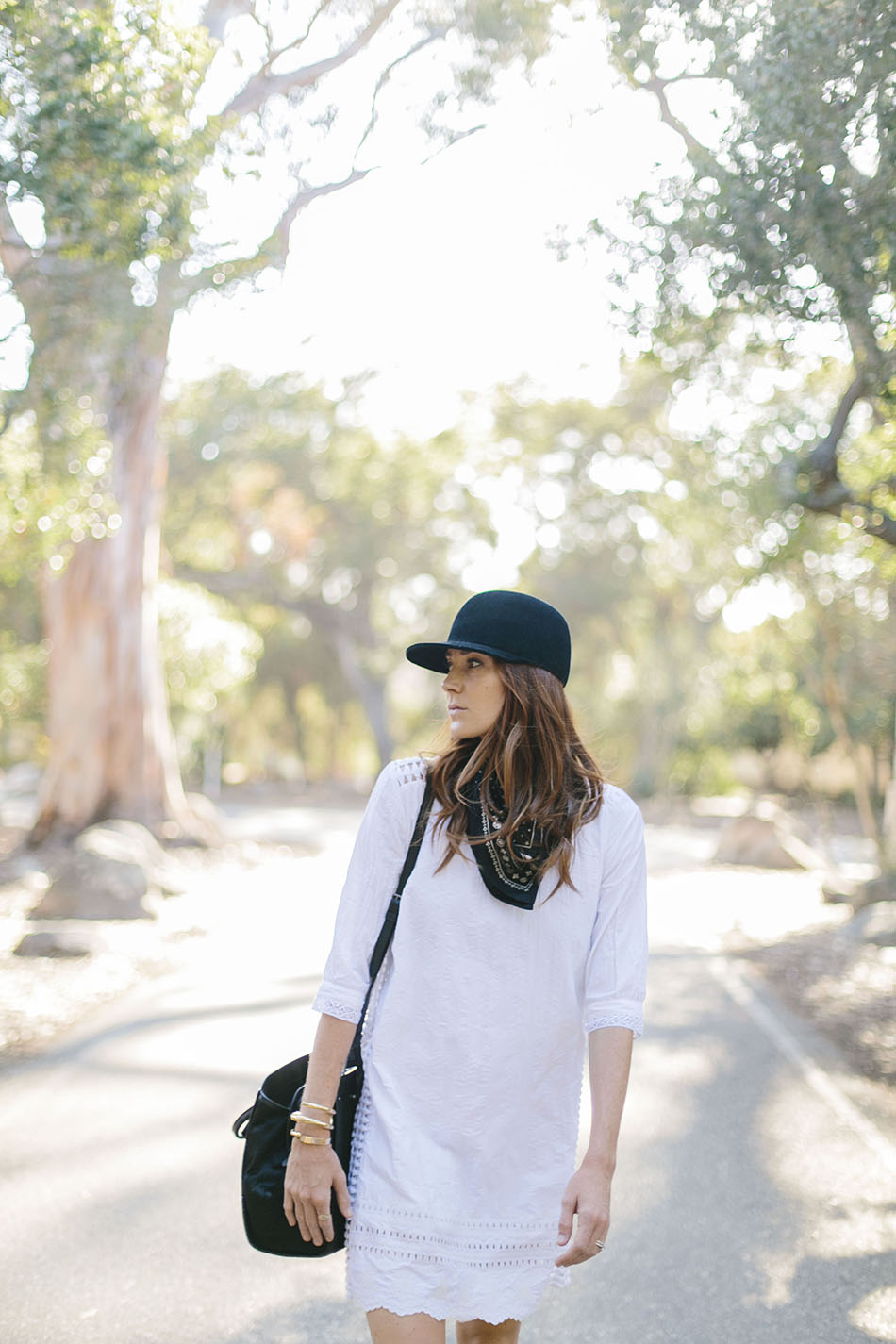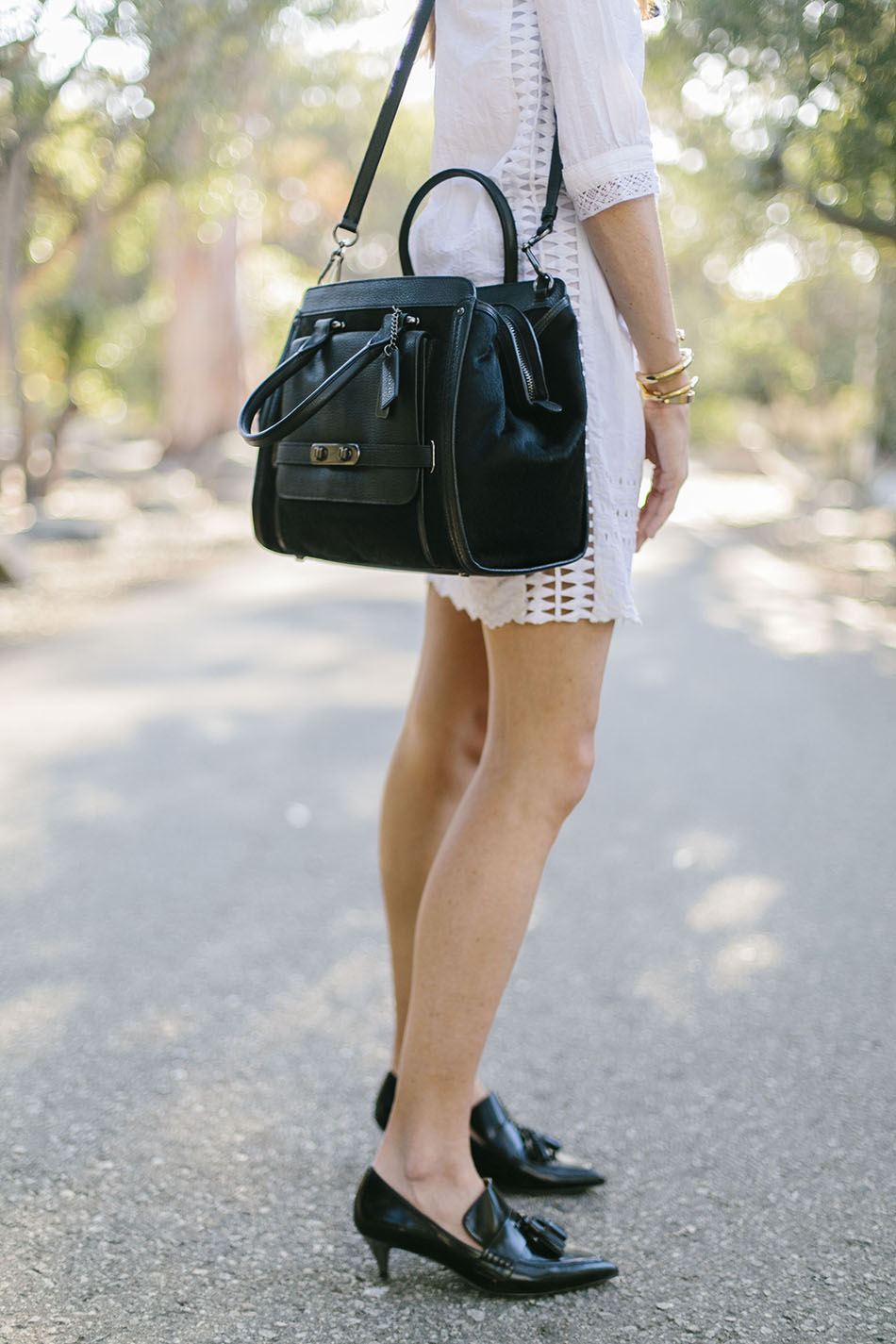 Photography by Arna Bee