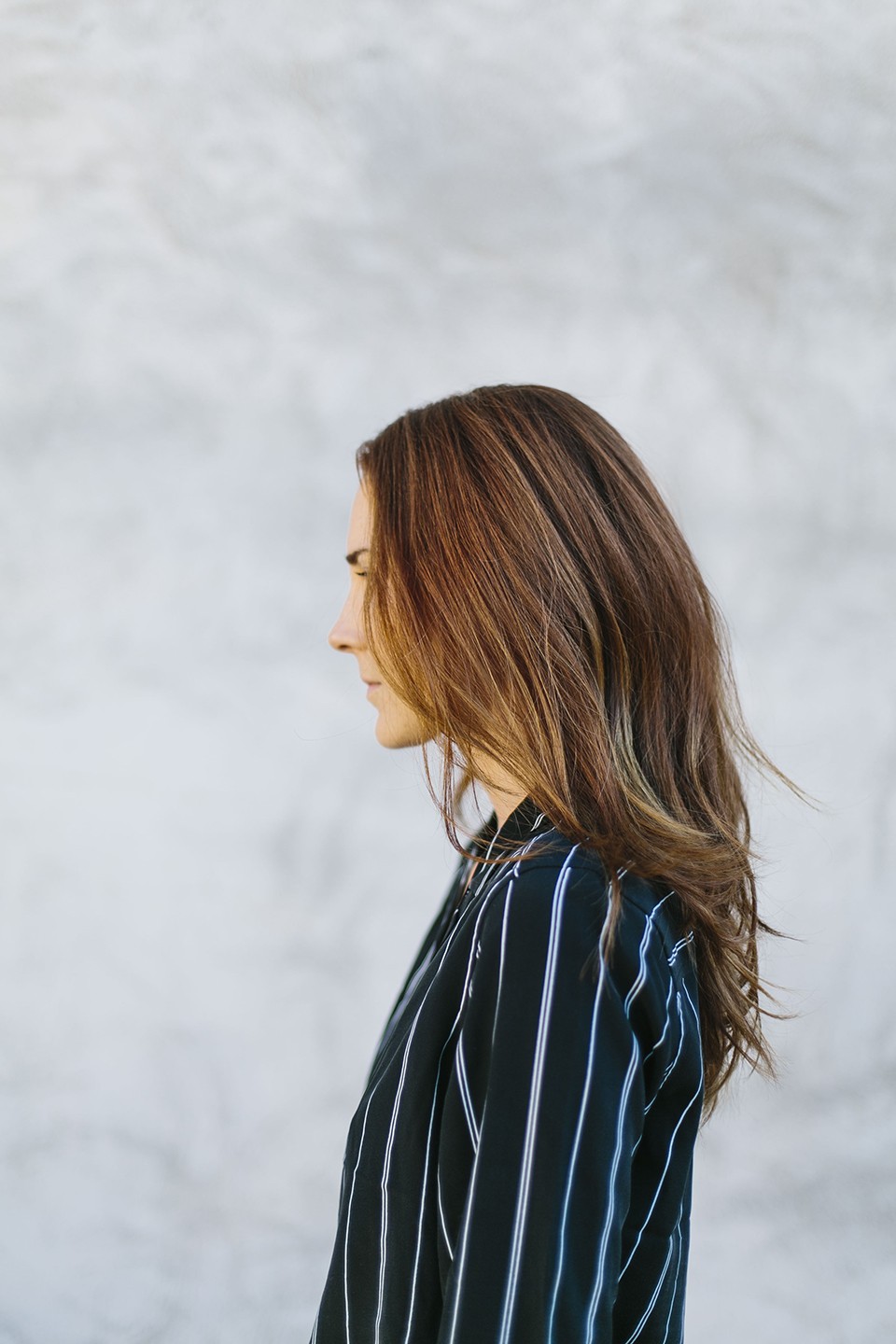 In my thirty-something years I've thoroughly enjoyed being a redhead. I came from a tribe (youngest of four, daughter of two, granddaughter to two) of them and somehow instantly bond with any fellow ginger I encounter. It's true, we do have a secret language. My hair remained untouched for the last three decades—thanks to my mom who protested any wild idea that popped into my head and my lean towards low-maintenance beauty—until recently. Since becoming a mom to a blonde haired (there's a tinge of strawberry) blue-eyed baby girl, somehow I don't feel as attached to my copper roots. In fact I felt antsy to finally switch things up last summer and braved a balayage look that my longtime hairstylist Alyssa (at Red Studio) did. I'm obsessed with the subtle dimension it created and have since gone back for more. Aside from learning how to sit in a salon chair for a few hours, I've also picked up a few tips for caring for my now color-treated hair.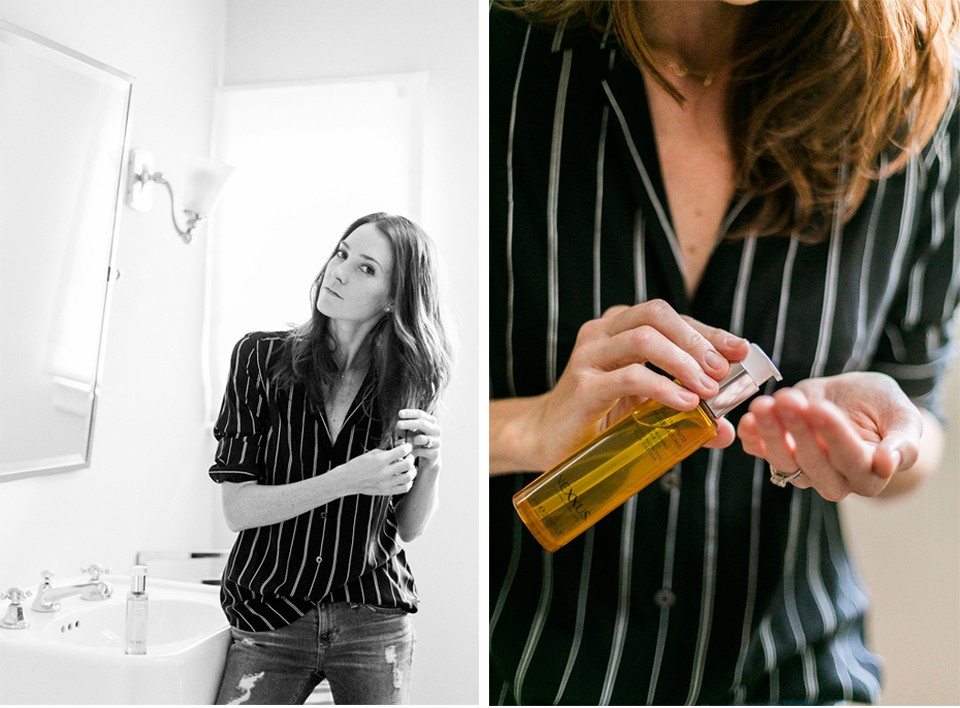 Color treated hair can dry out easily. I've found that adding an oil treatment can really bring your locks back to life. The Nexxus New York Salon Care Nourishing Hair Oil is my current favorite. It's great for coating ends on day two or three of a wash.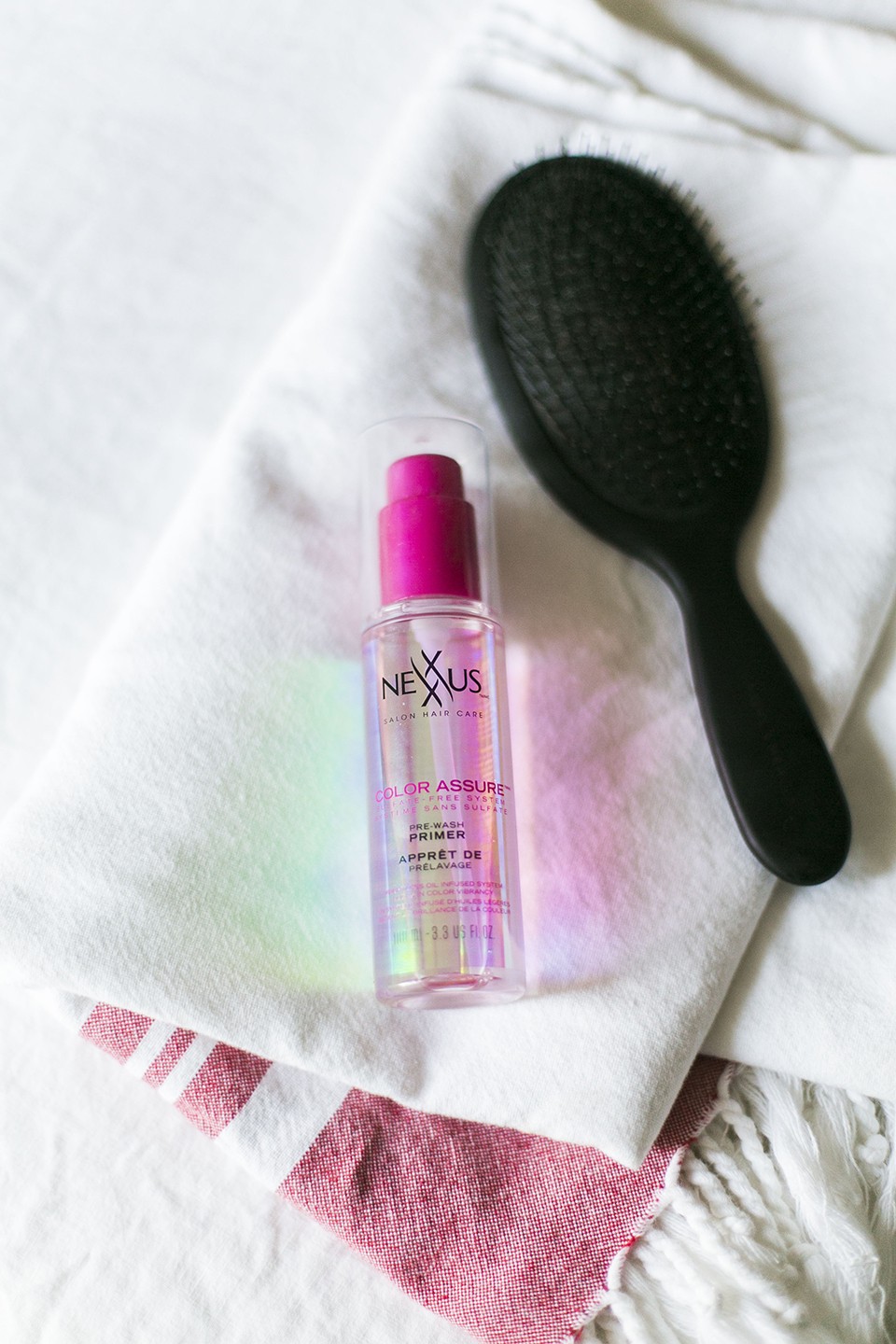 Color fades as you wash it each day. Before I get into my hot shower (ok its impossible to not take a nice long steamy shower in the winter am I right?) I apply this to my hair: Nexxus New York Salon Care Color Assure Primer. It repels water and helps seal in the color to your hair. Another tip, invest in a wet hair brush. Breaks occur most often when you're hair is wet so a brush like this one will keep your hair healthy in the long run.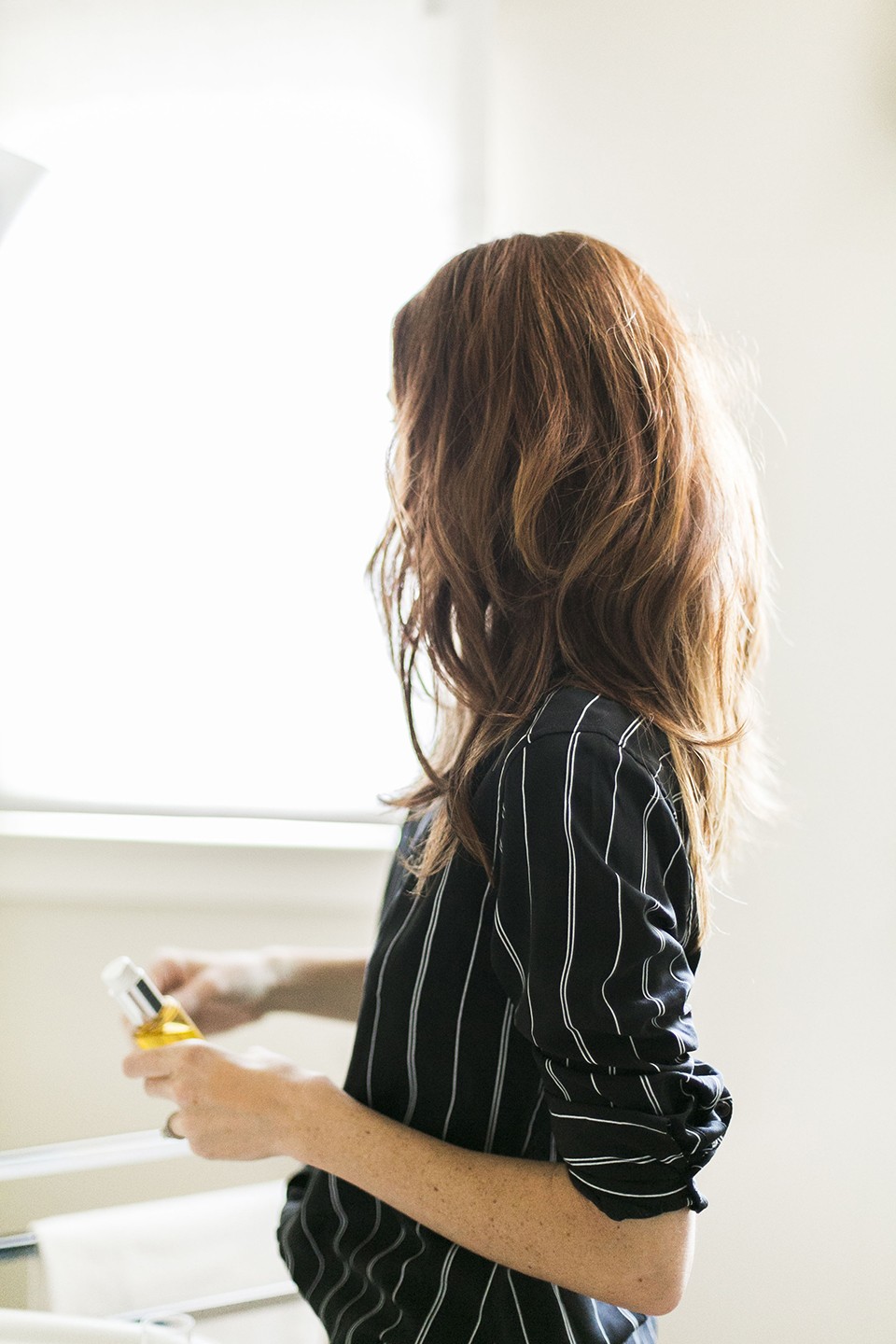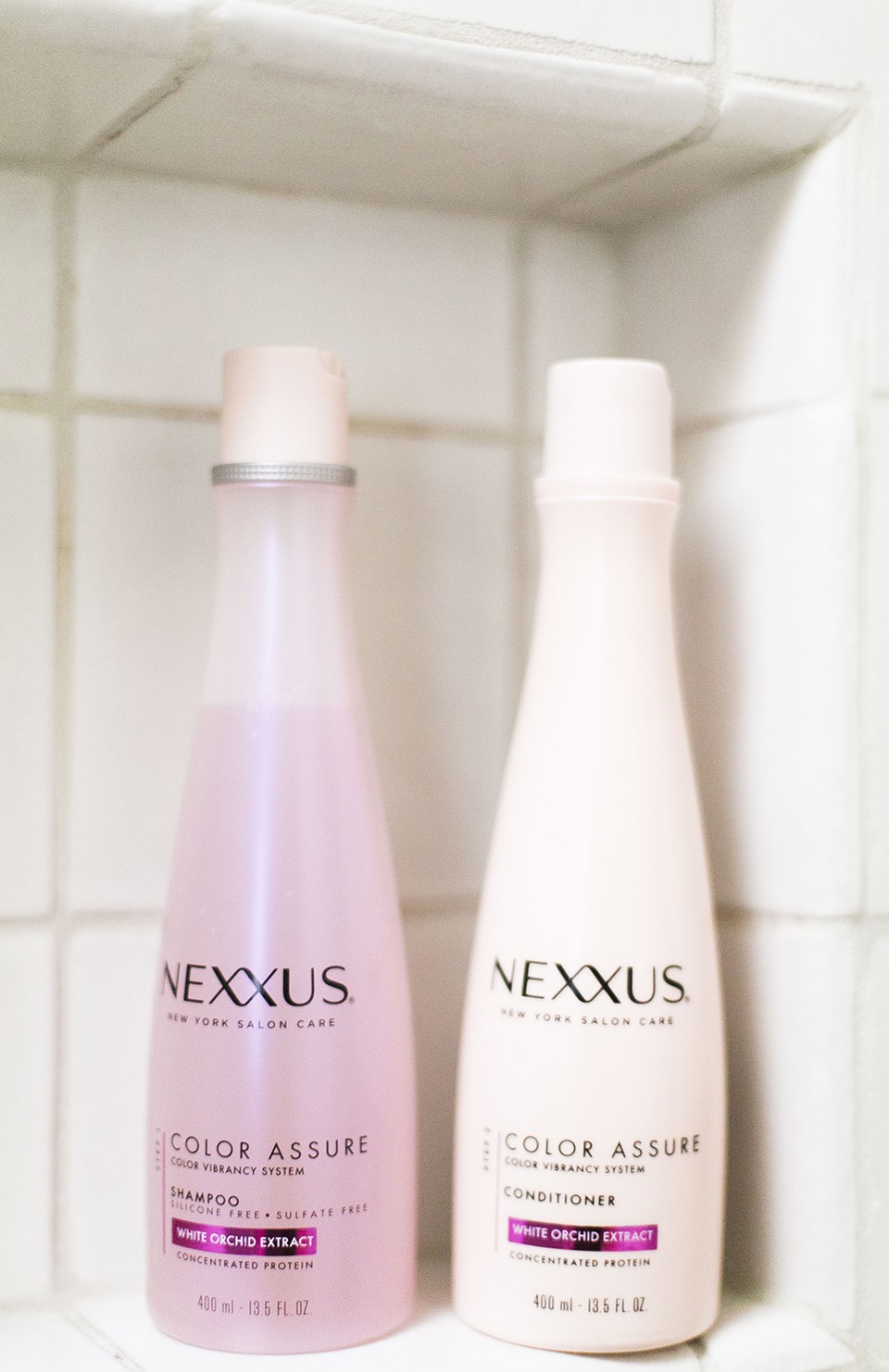 Lastly, the Nexxus New York Salon Care Color Assure shampoo and conditioner not only smells amazing but acts like a shield for your hair color, making the color and vibrancy last longer.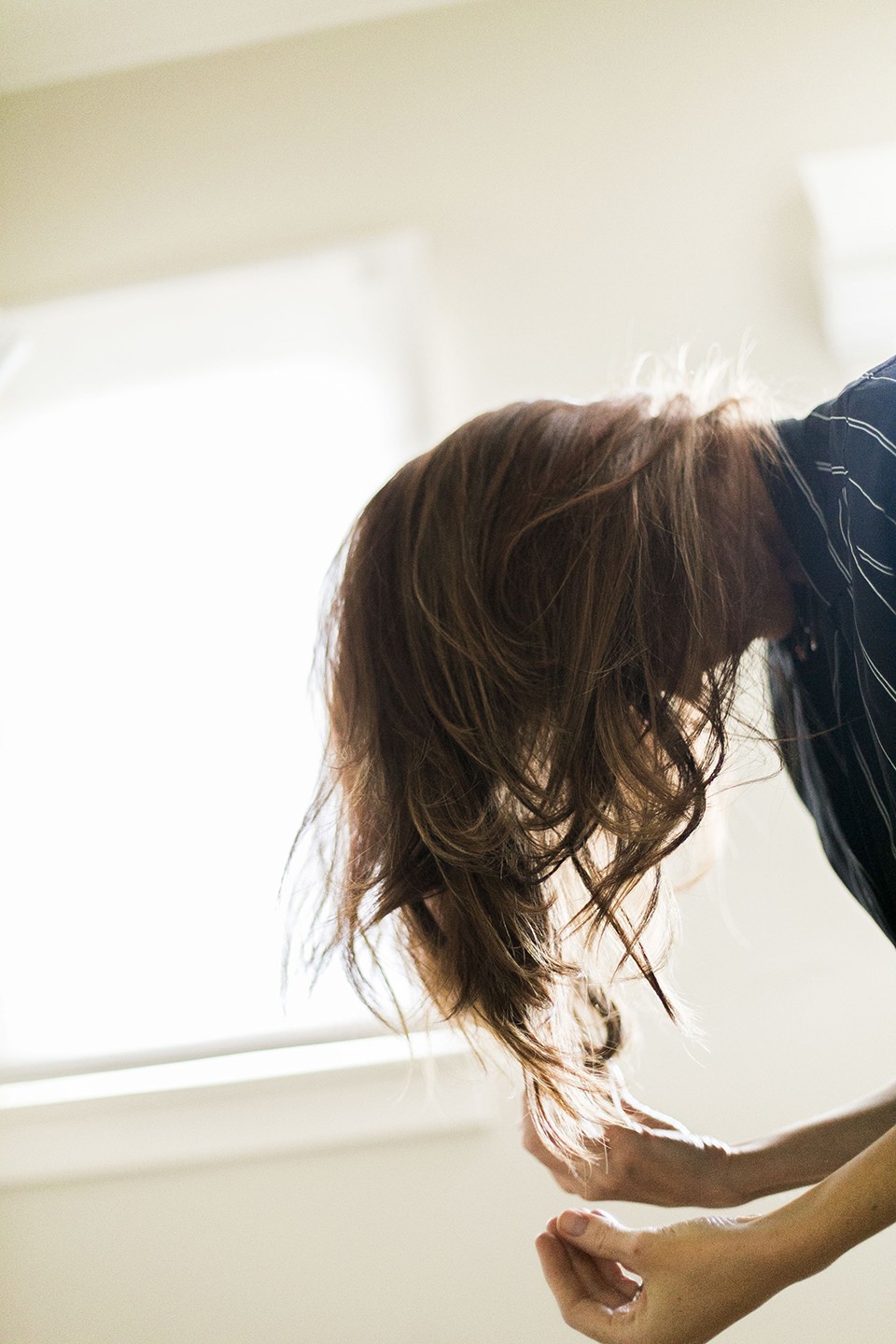 Also my color recipe has gone something like this… the first time Alyssa lifted my color in places so that I had almost sun kissed highlights throughout. The second time I saw her we toned it down a little with brown shades and this last time we went even darker with a brown metallic shade, letting my natural color act as highlights. Who knows, maybe next time I'll be brave enough to try a completely new color.
Photography by Arna Bee // This post is sponsored by Nexxus New York Salon Care, a product of Unilever.