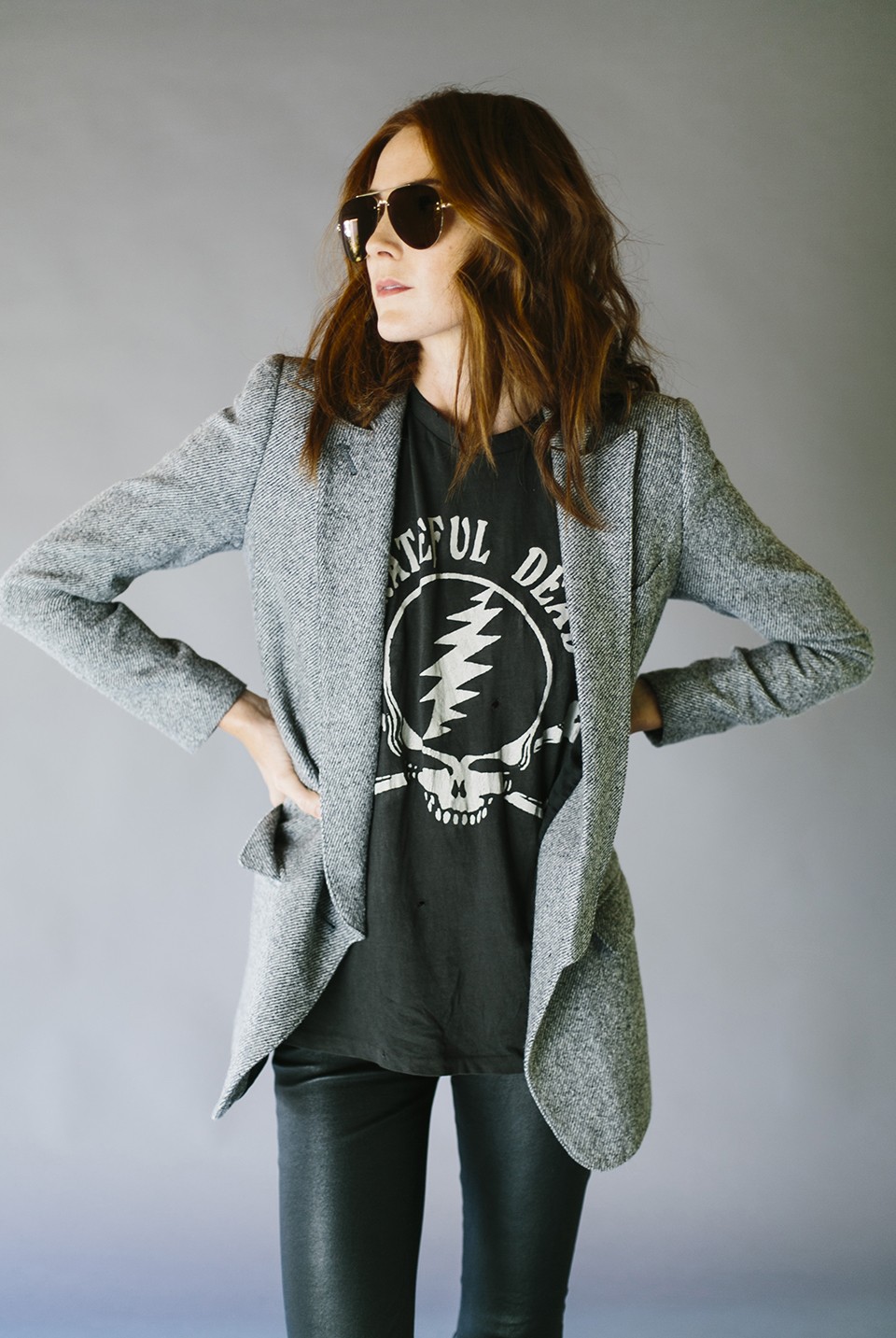 One thing you'll always find in my wardrobe is a good old vintage tee. I always joke that I was born in the wrong era because I have a fascination with the everything and everyone from the 60's/70's. There's just something undeniably cool about those decades that I can't help but gravitate towards a little rocker vibe here and there. I walked into one of my favorite local shops, Diani Boutique and discovered a pile of perfectly worn-in tees from a new line called Madeworn. Since picking up two (The Beatles and Grateful Dead) I've been living in them both and felt inspired to show some of my favorite ways to style them. Here are five looks I've been mixing a little rocker into.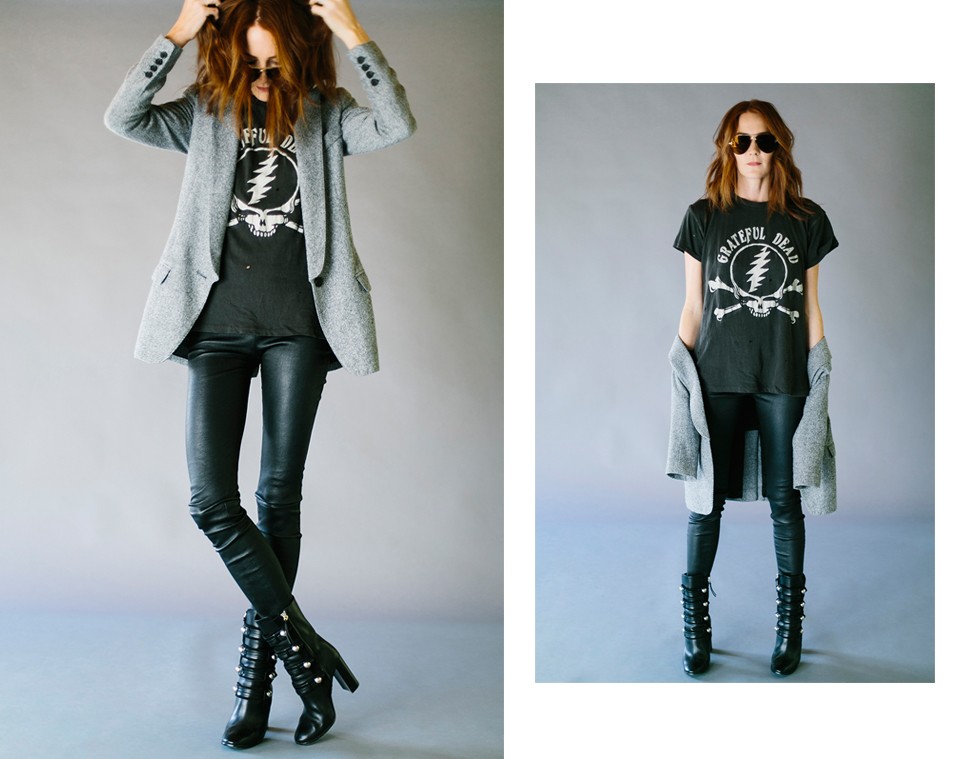 My first instinct was to pair this Grateful Dead top with a menswear-like blazer. The mix of tweed and leather gives it a luxe edge that I absolutely love.
Smythe blazer (similar), Isabel Marant boots, Madeworn tee, Helmut Lang leather pants, Celine sunglasses (similar).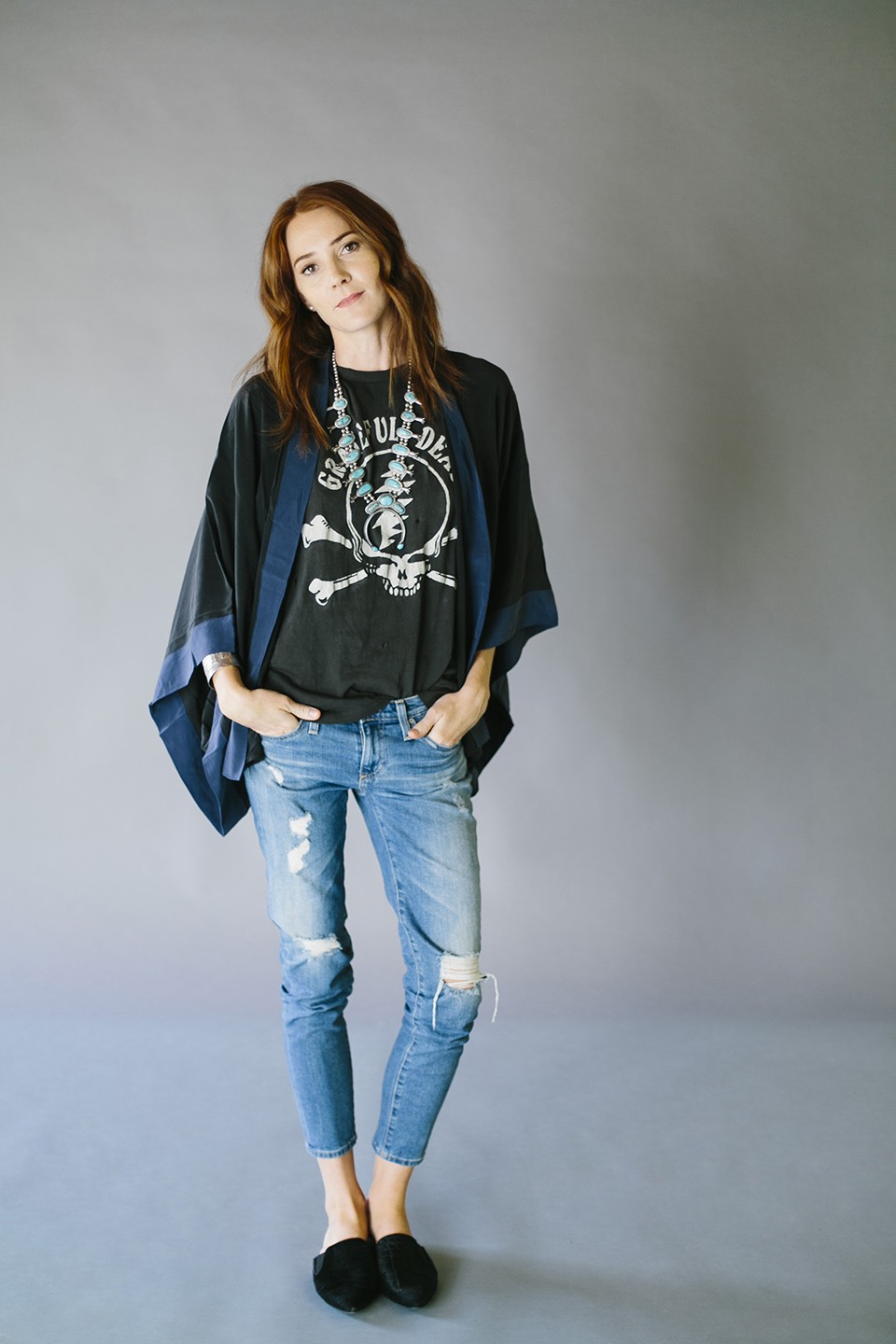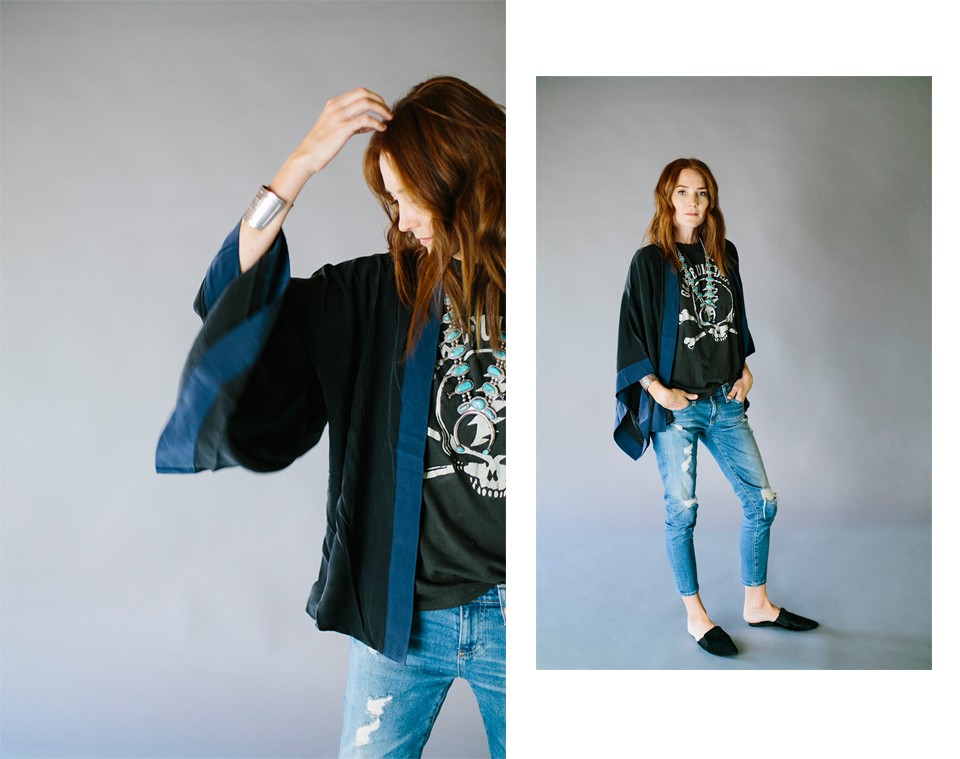 My version of Penny Lane. Part hippy, part rocker. A kimono and a squash blossom necklace tie it all together.
Equipment kimono, AG jeans, Madeworn tee, Jenni Kayne slides, vintage cuff (similar) and necklace (similar).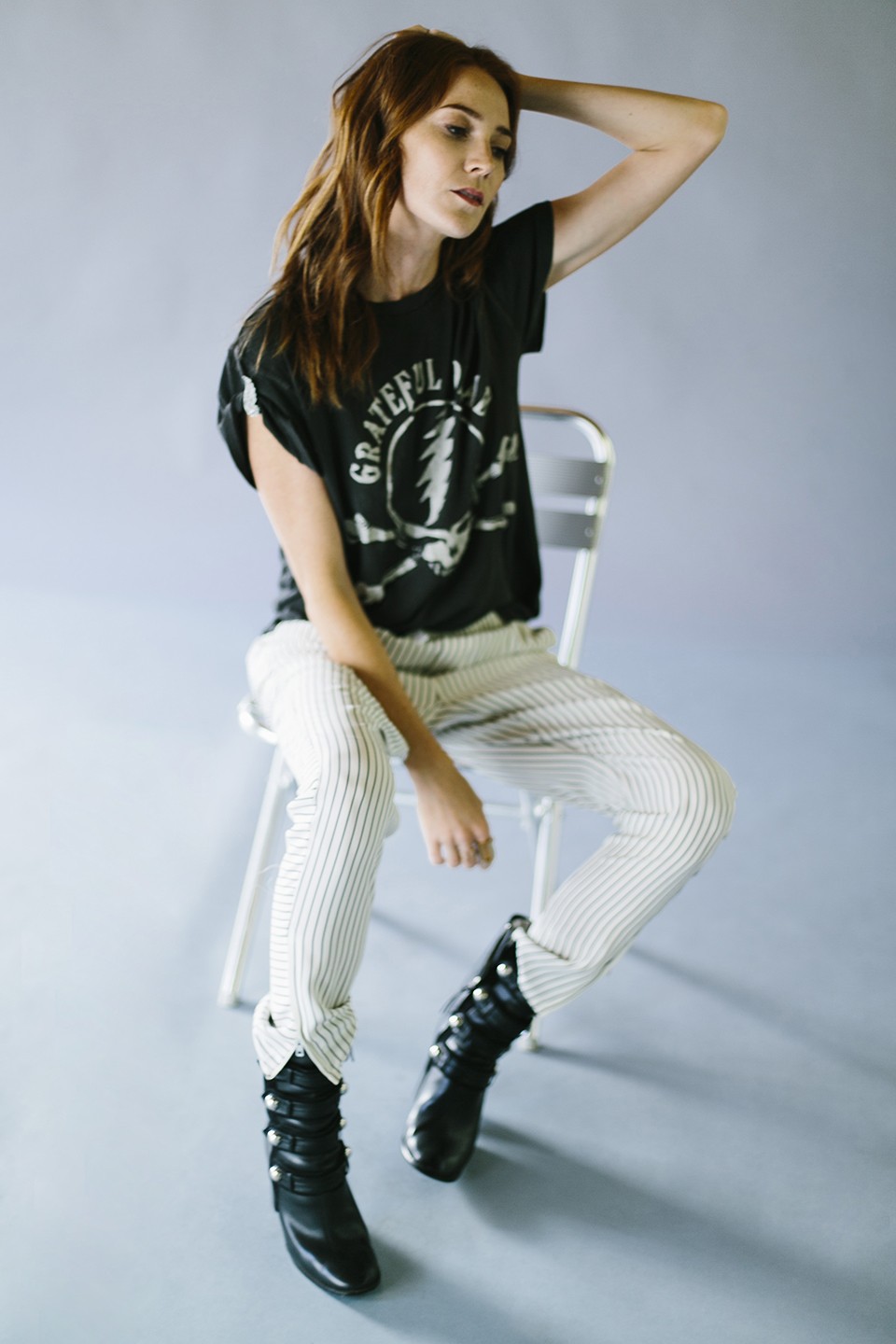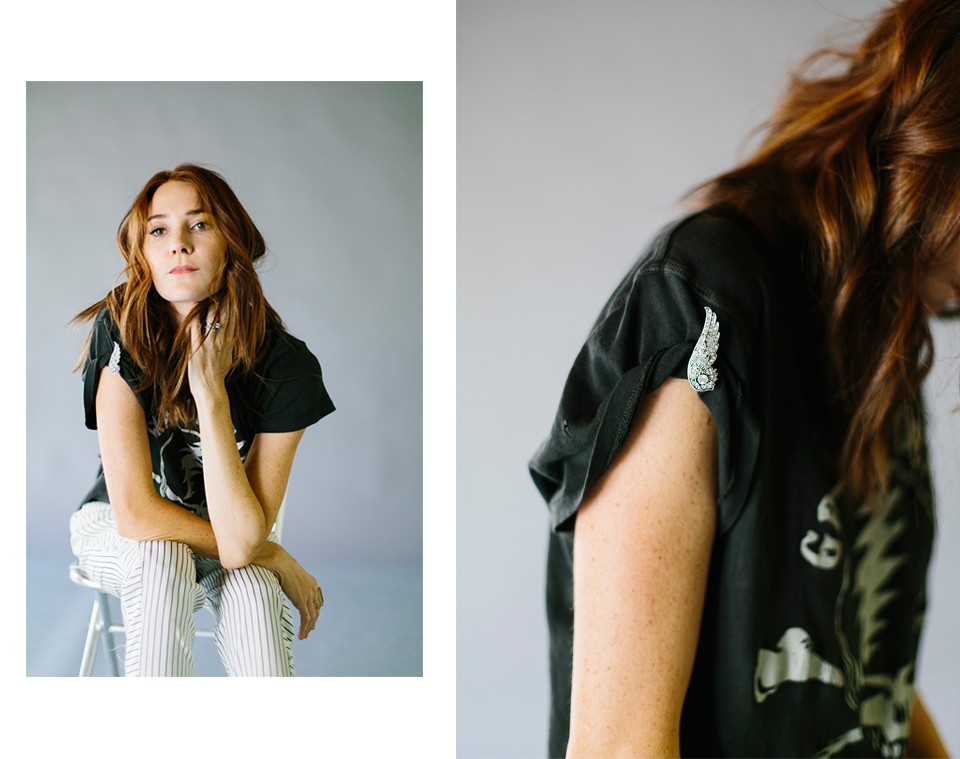 I'm not sure what made me pick up these striped silky pants at Diani, but the combination of the boots and rocker tee made me almost feel like Mick Jagger. I topped off the borrowed-from-the-boys look with something feminine, a crystal wing pin from Lulu Frost. Another great way to play around with your tees, roll up the sleeves, secure it with a vintage pin.

Lulu Frost pin, Madeworn tee, Rag & Bone striped pants, Isabel Marant boots.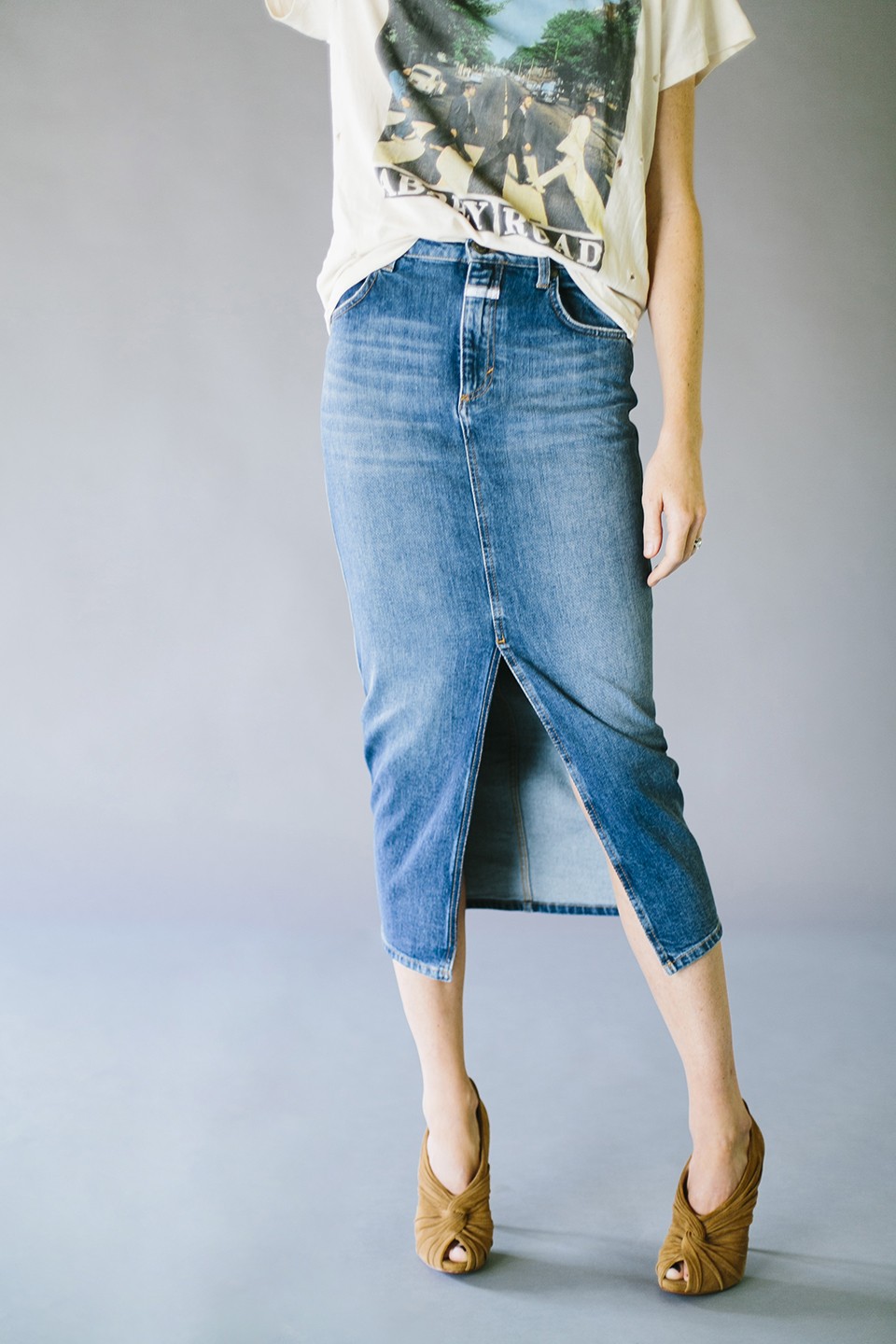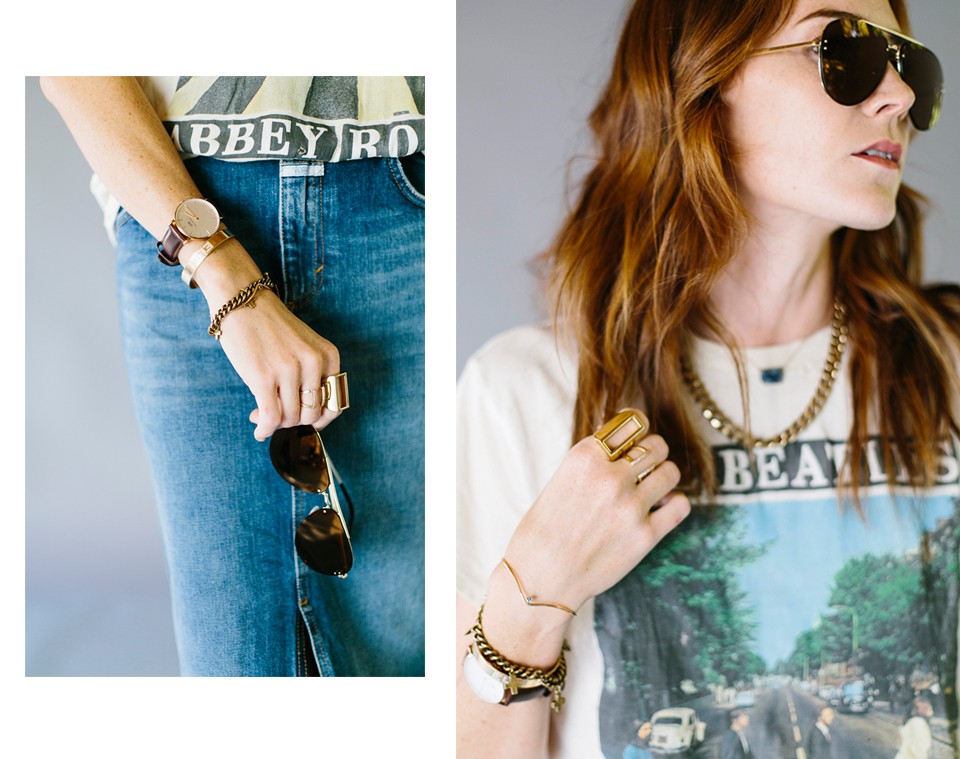 Denim is the most natural combination when it comes to vintage tees. This one by Closed has an ultra feminine feel that I love. I dressed it up with an arm full of gold bangles and chains and 70's inspired aviators.

Closed denim skirt (similar), vintage Louboutin pumps (similar), Madeworn tee, Alexis Russel sapphire necklace and bangle, Kendall Conrad bracelet, Daniel Wellington watch, Celine sunglasses (similar), Jennifer Fisher cuff and ring, Zoe Chicco ring.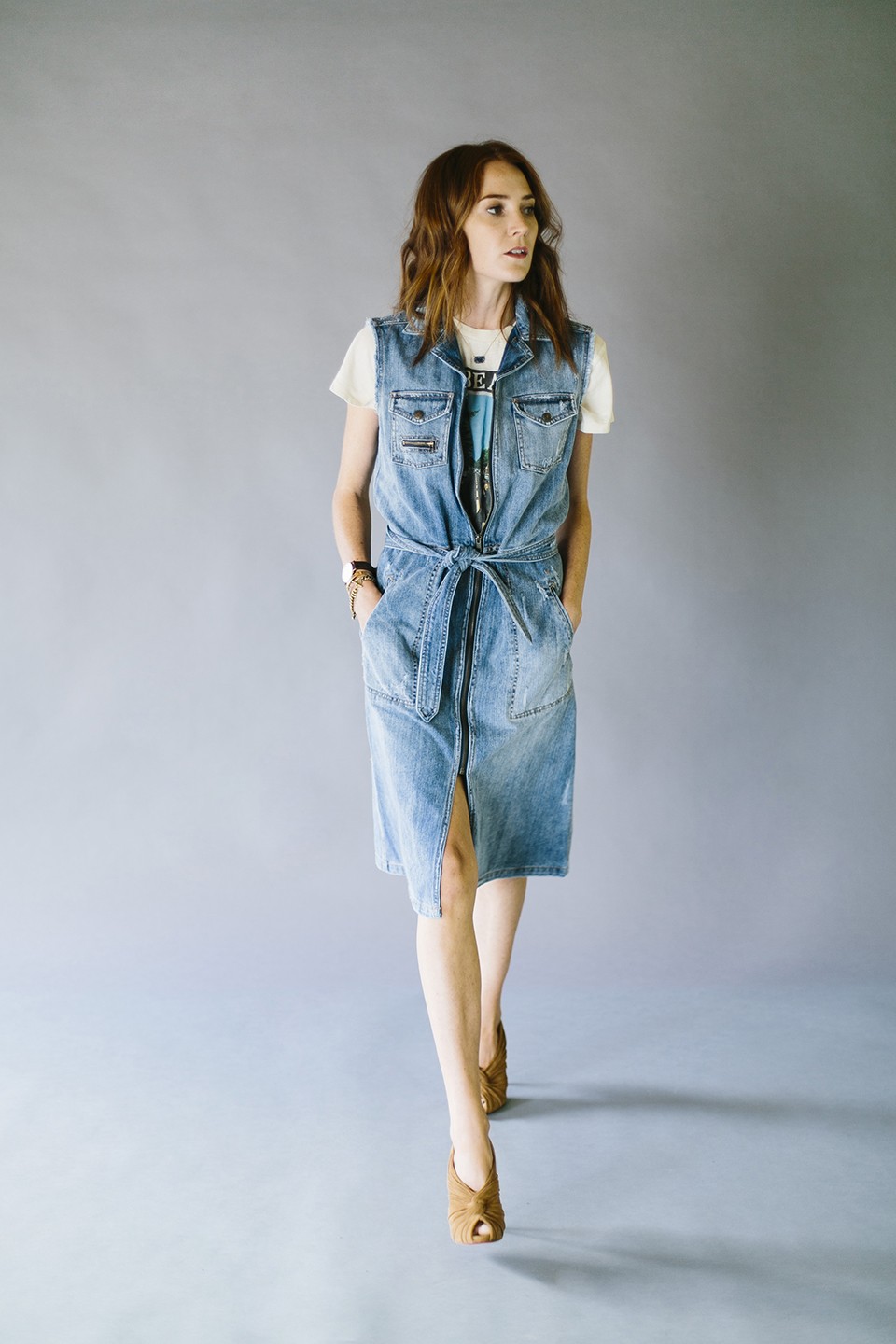 Last but not least, a newfound way of showcasing a touch of rocker… letting it peak through a dress.

Same look switched out for a denim dress by Sea (available at Diani Boutique).

Photography by Arna Bee // Hair and Makeup by Sasha Glasser