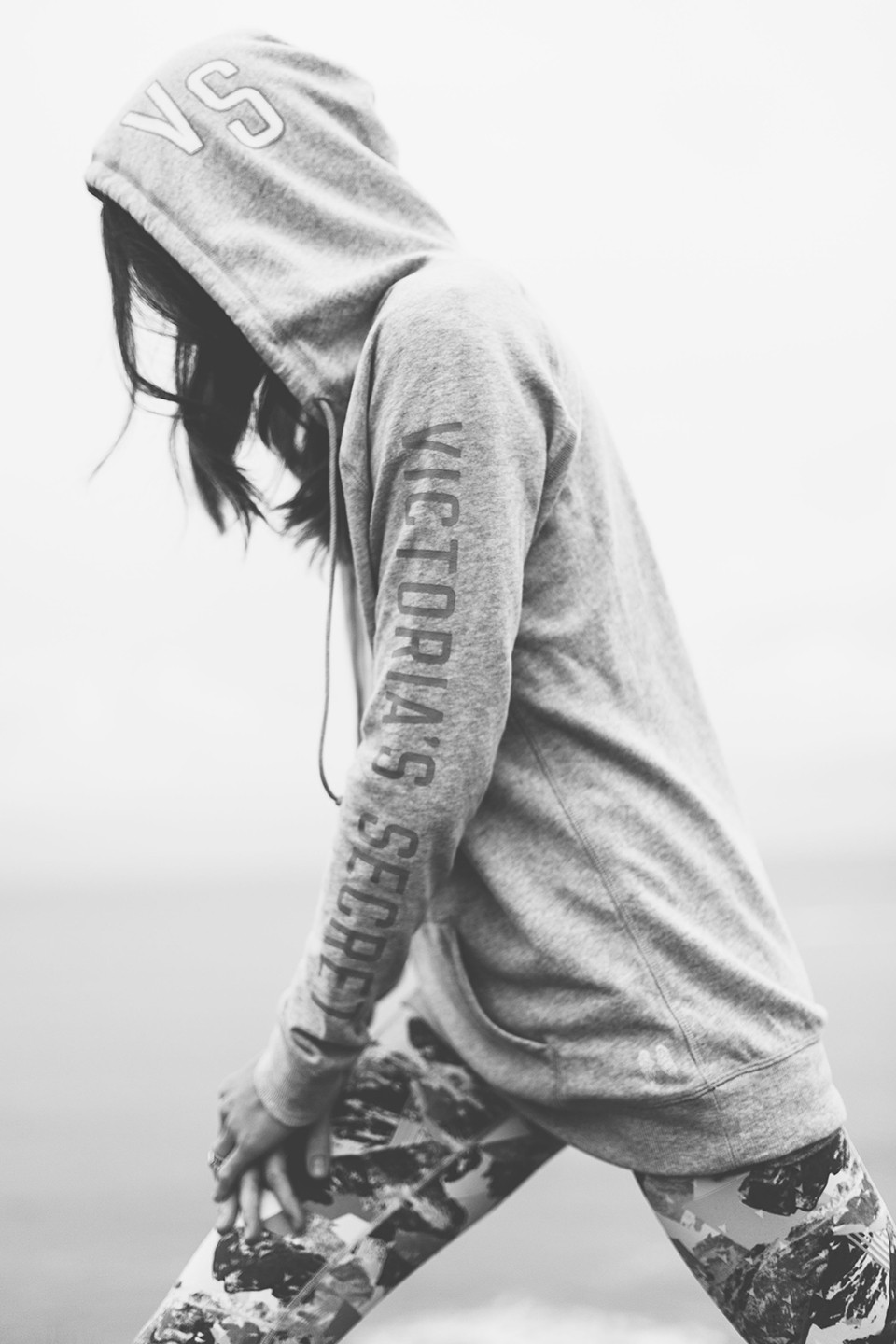 The other day it was cold, dreary and practically misting outside. Every inch of me wanted to stay inside by the fire we had going, but by some small miracle I managed to motivate and get outside for a run. I went to a favorite spot overlooking a nearby beach and stretched before running the 1,000 steps to and from. Afterwards I immediately felt a surge of newfound energy and was re-motivated to stay active this next year.
Another place I get a little motivation from? New work-out gear. It helps every time when I have something new and special to wear, and of course something that makes me feel good. Victoria's Secret was my latest pit stop for activewear (see another look here) who happens to be currently running an amazing promotion: free shipping and returns on any sport bra (1/11 – 1/14, code: LOVEBRAS). Today is the last day so don't miss out!
Victoria's Secret leggings and sweatshirt, Nike shoes.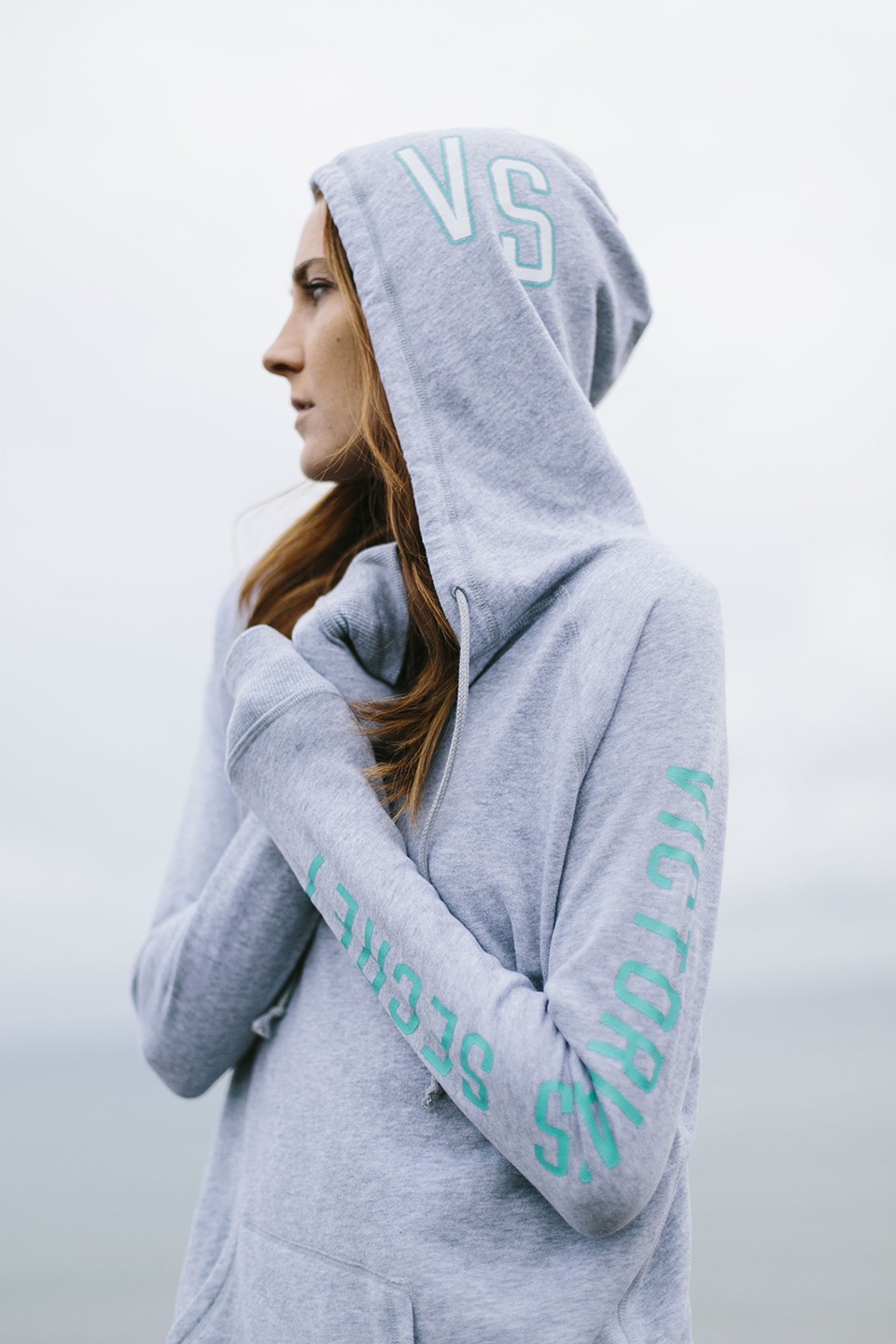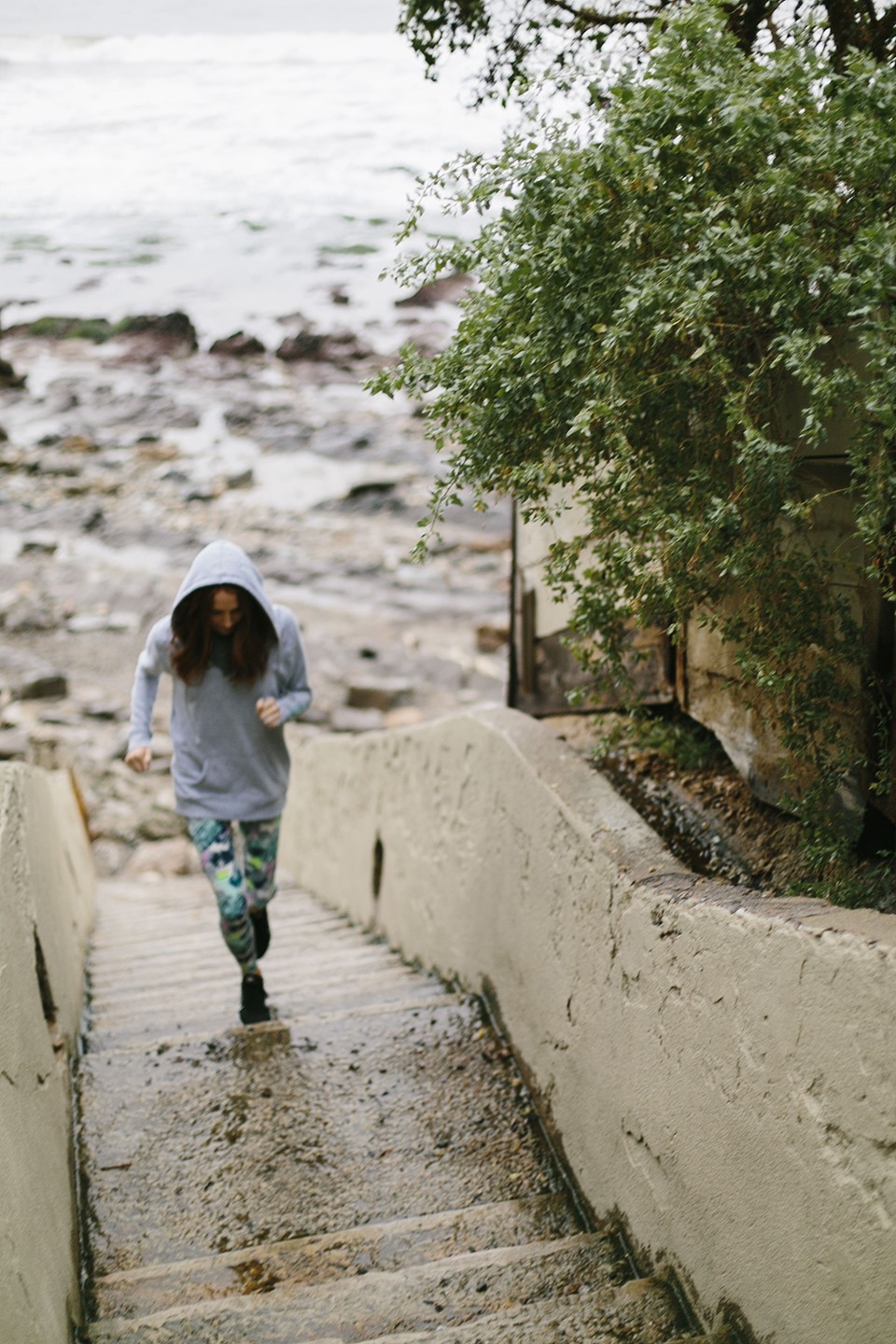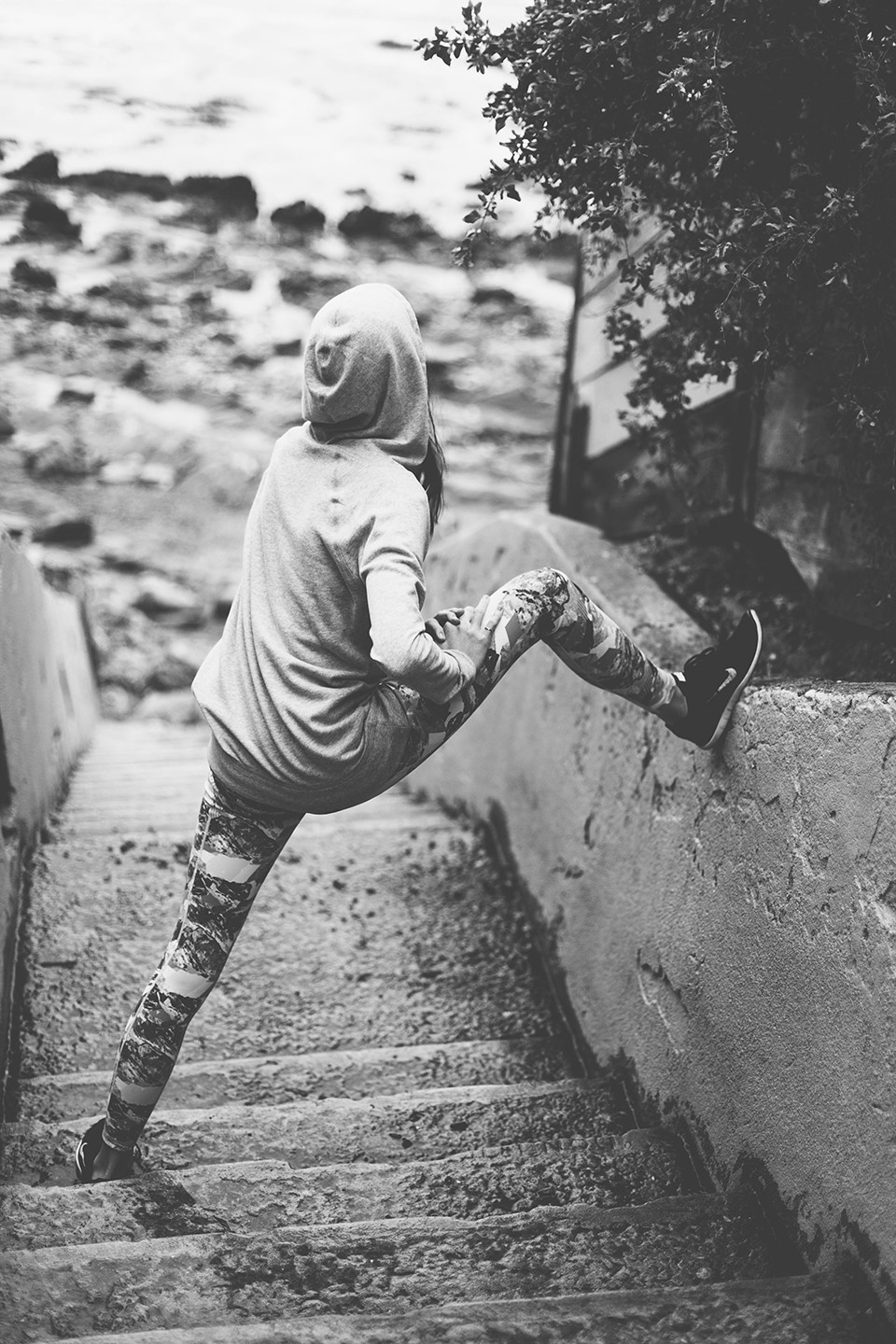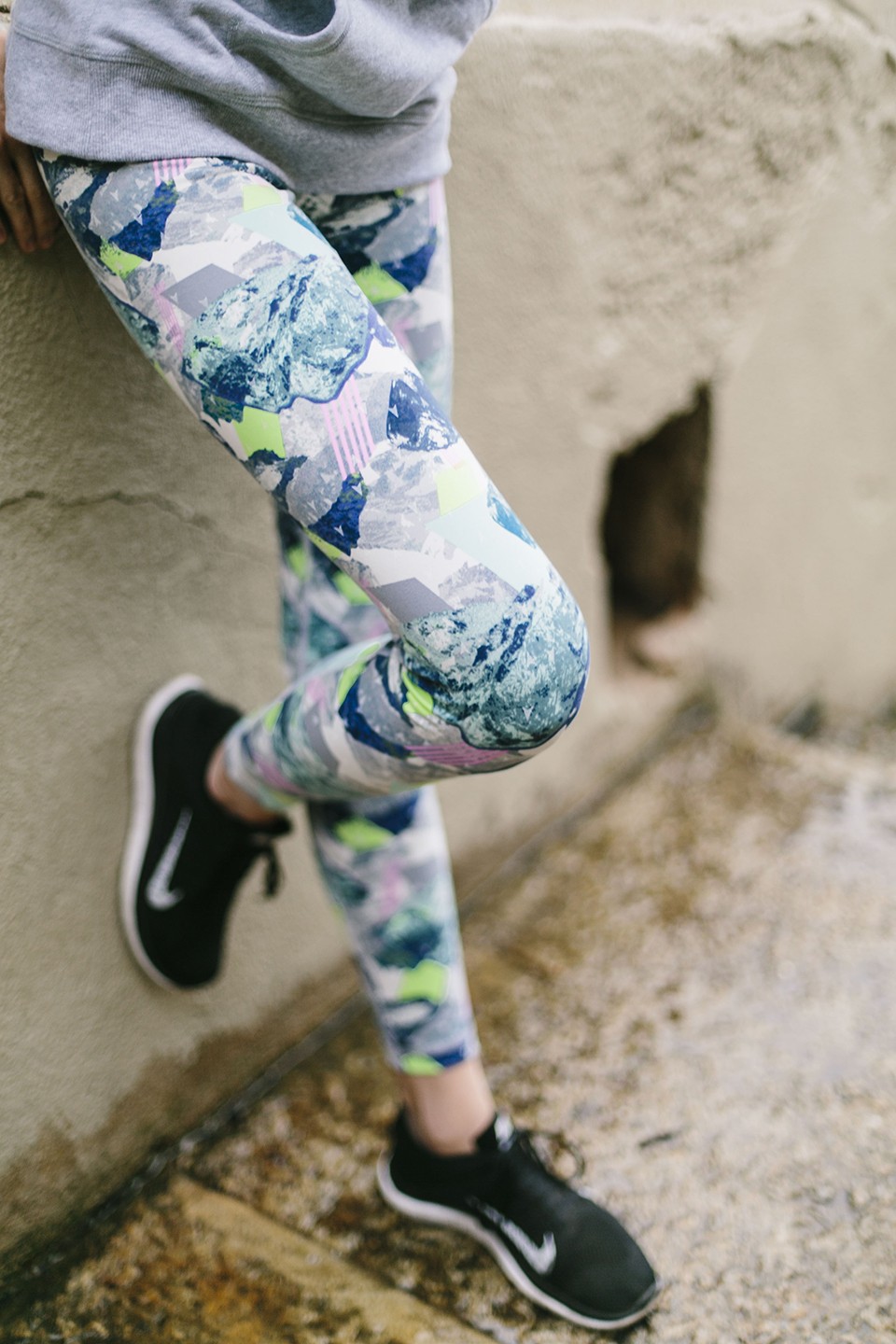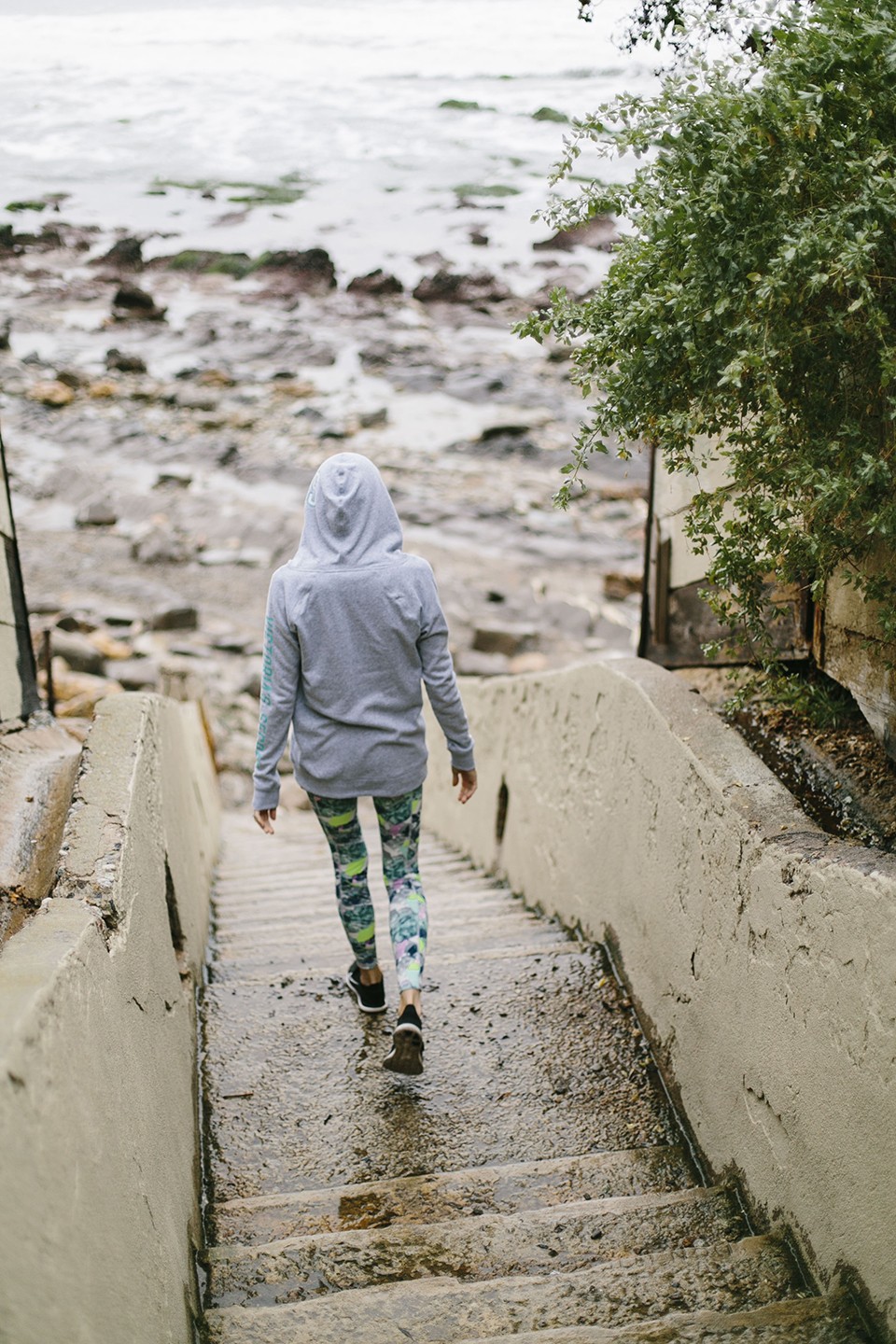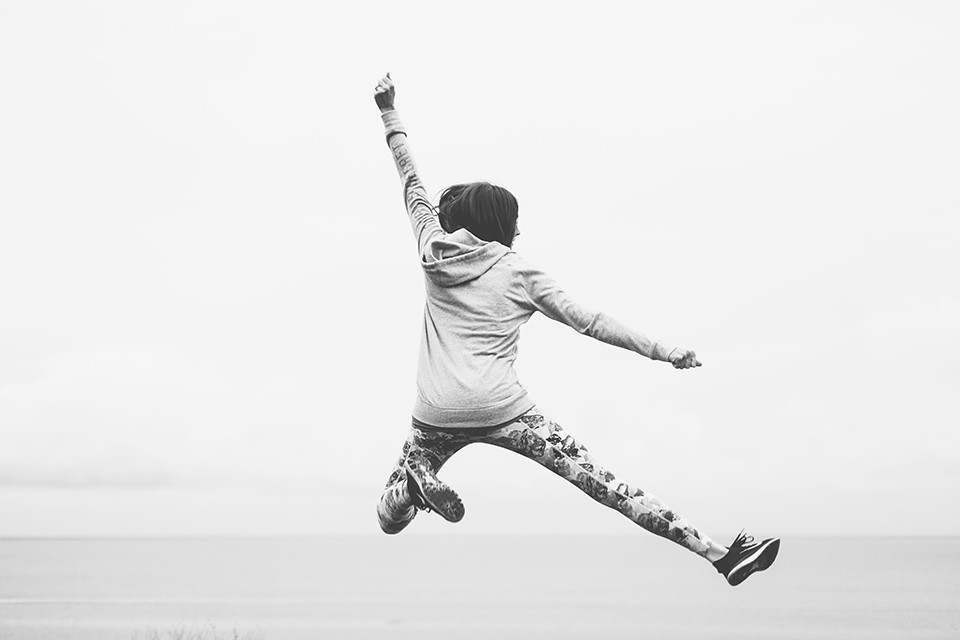 Photography by Arna Bee