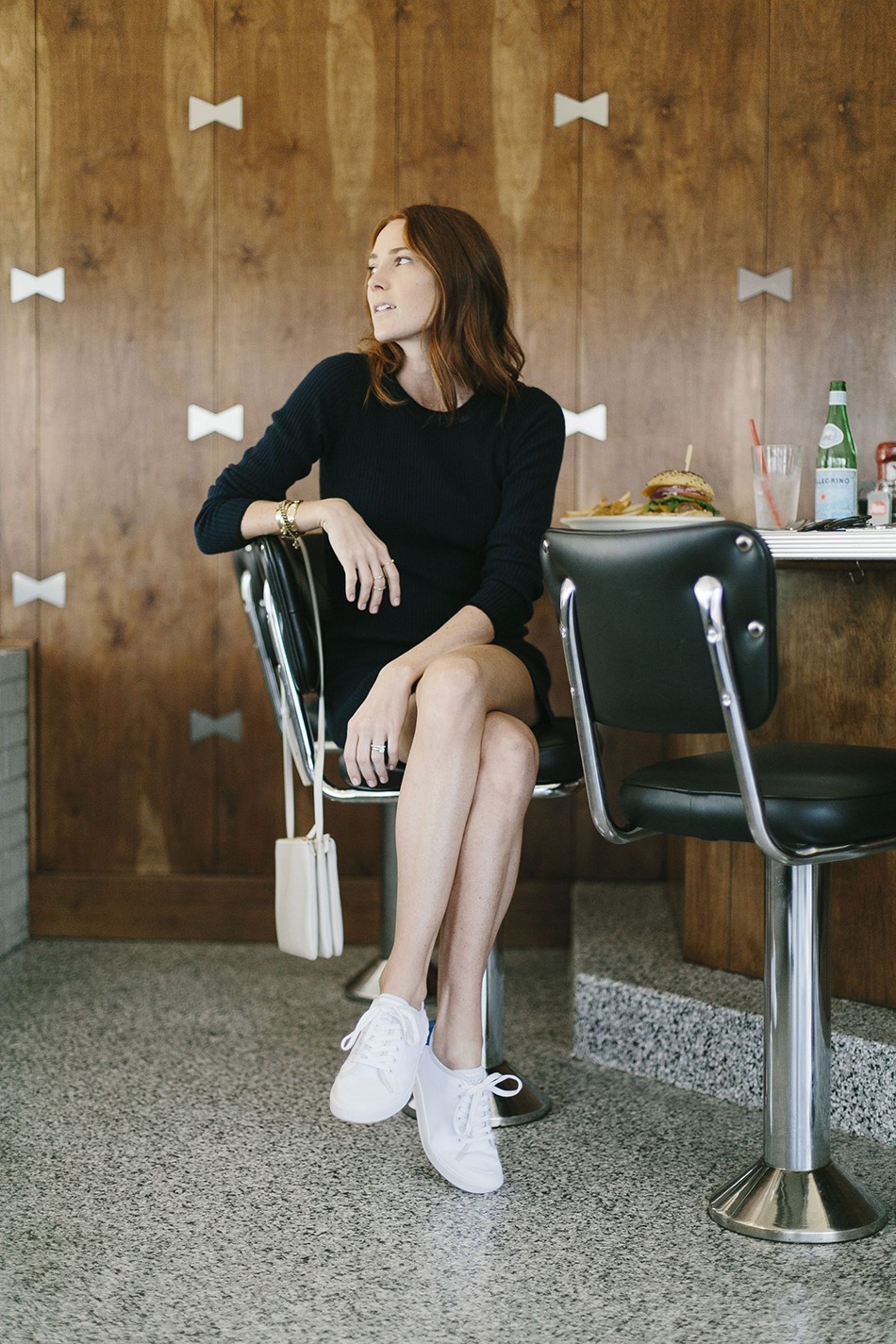 Everyone has a weakness for something. Whether its a certain craving, a thing with shoes, a particular restaurant, a habit you know you should shake but never will or a particular clothing style that you own multiples of and just can't help yourself. For me, it's a long list. I guess I could be considered a creature of habit in some ways. Two surefire ways to my heart that seem to go hand in hand are burgers and kicks. I have a closet full of sneakers (the rag & bone Standard Issue sneakers are my current go-to's) and to me there's nothing better than a medium-rare burger with a side of fries—Farmer Boy Diner shown here. Fork-it-over. They're two things that have never wavered in my world and I'm pretty sure I'll always make room for more. Now I'm turning the tables, what's at the top of your weakness list?
rag & bone Standard Issue sneakers and Liliana dress, Celine bag, Jennifer Fisher cuffs, Kendall Conrad chain bracelet, Carrie Hoffman knuckle ring, Alexis Russell sapphire ring.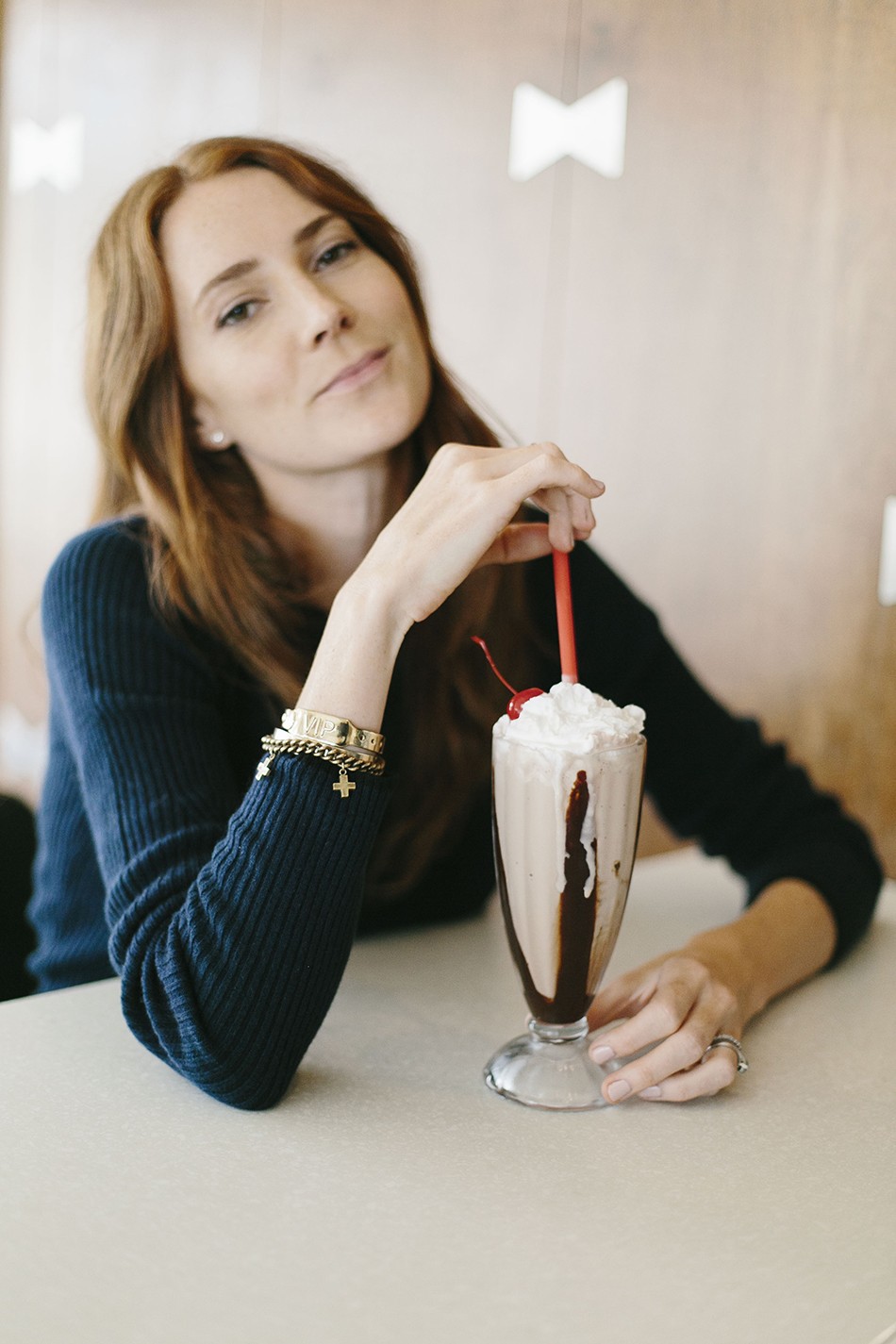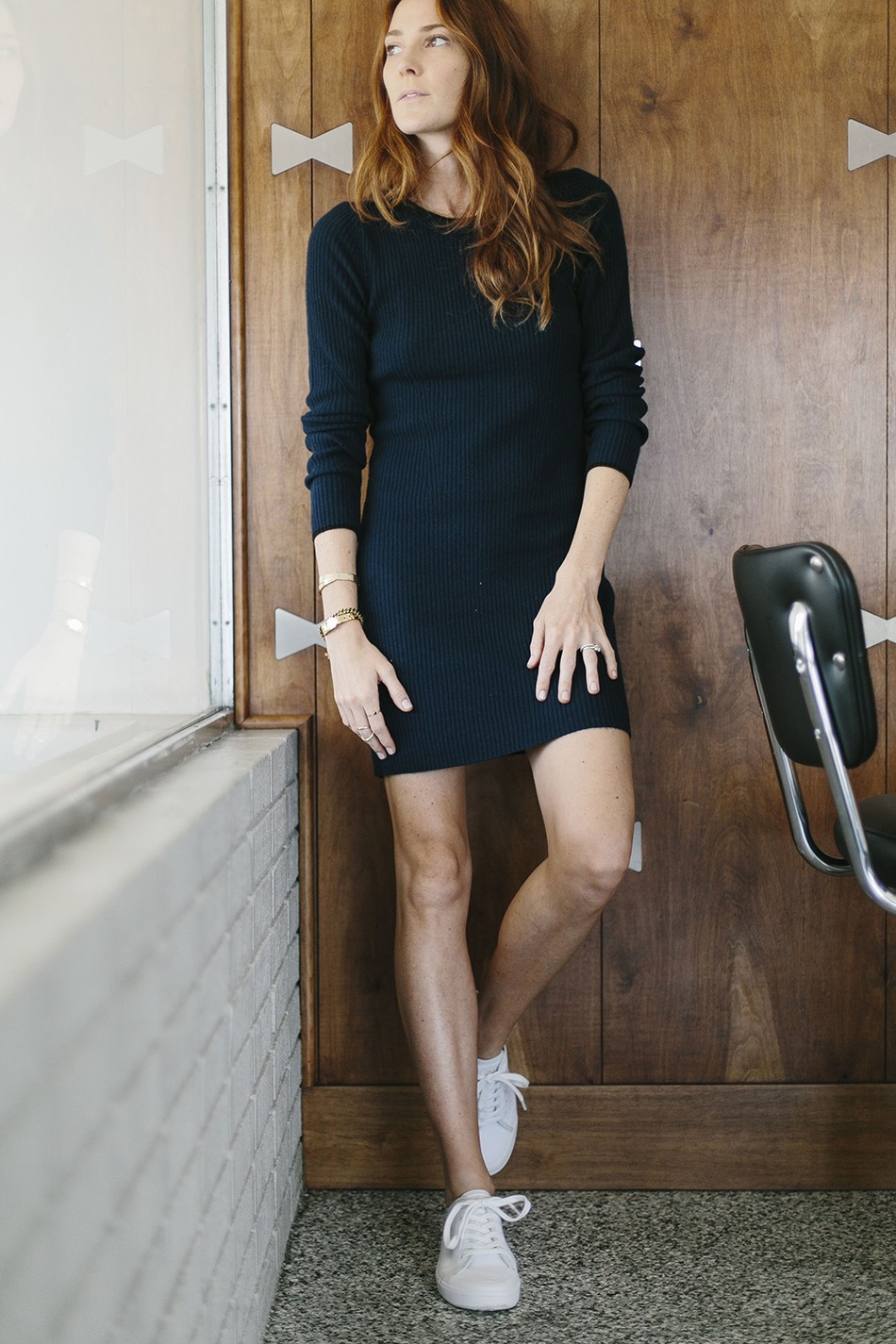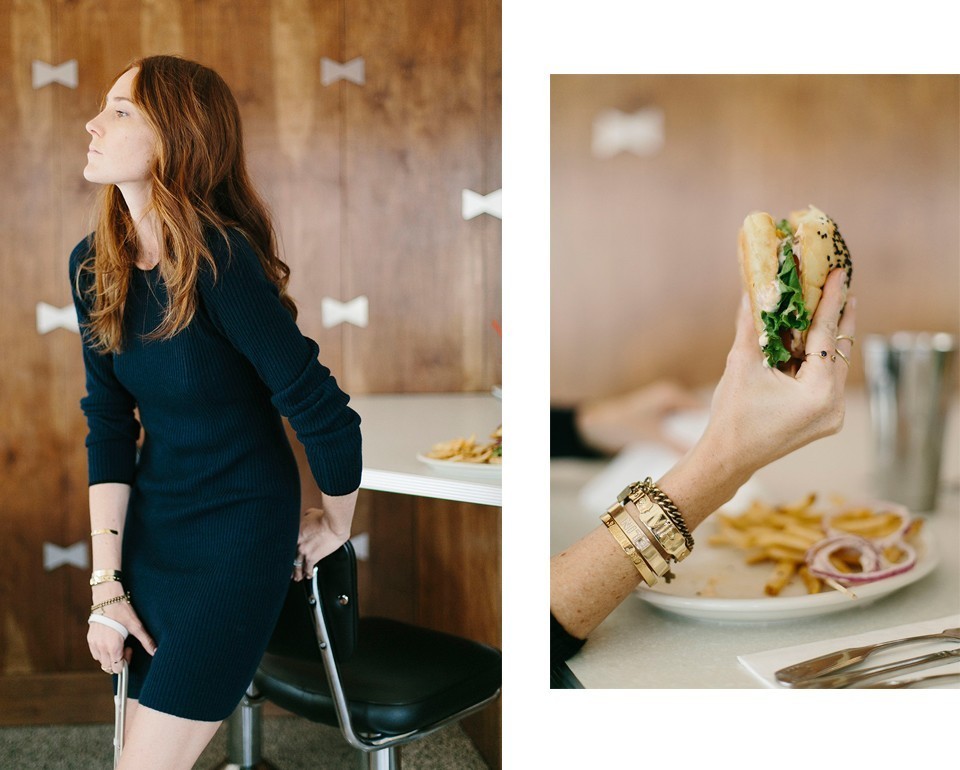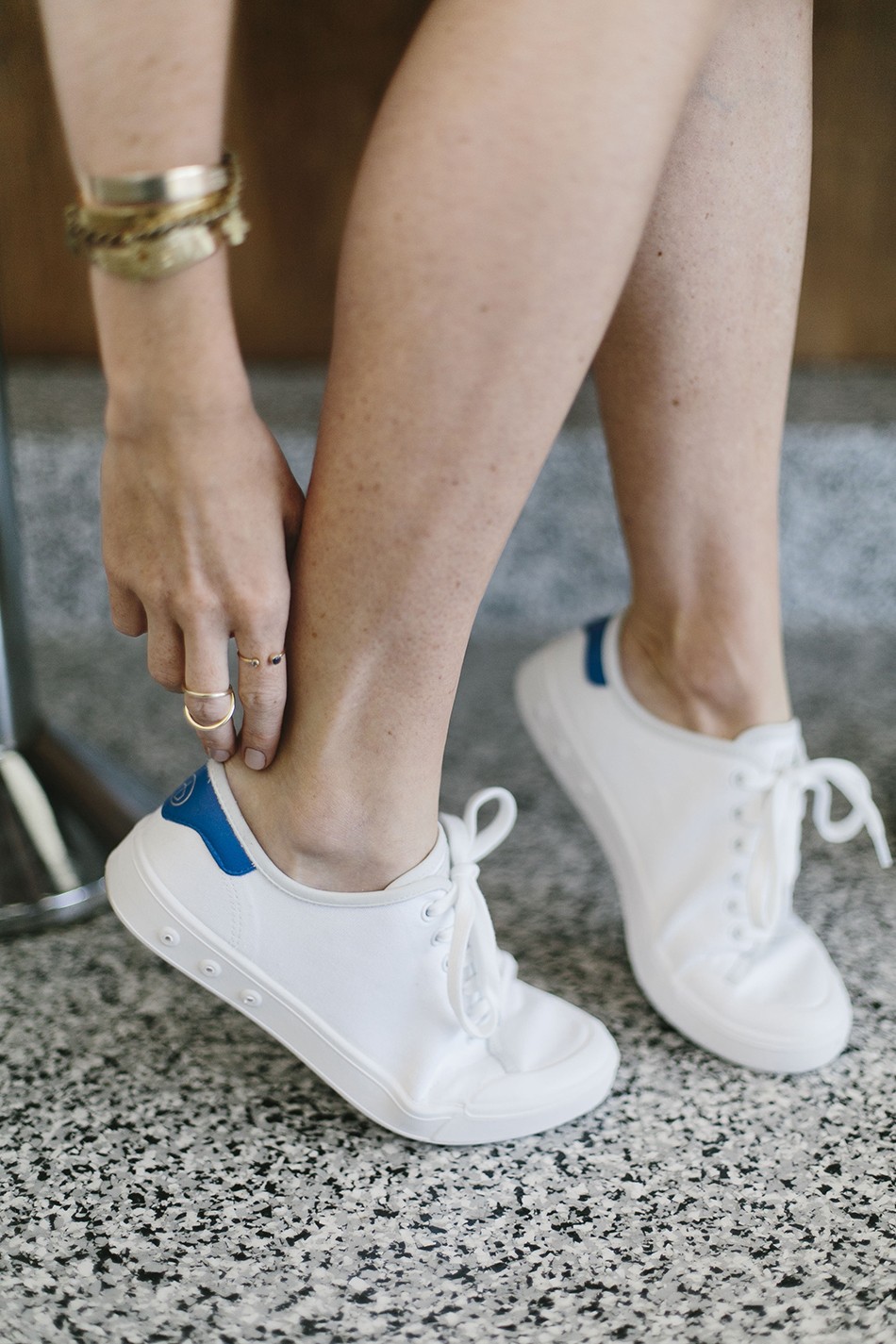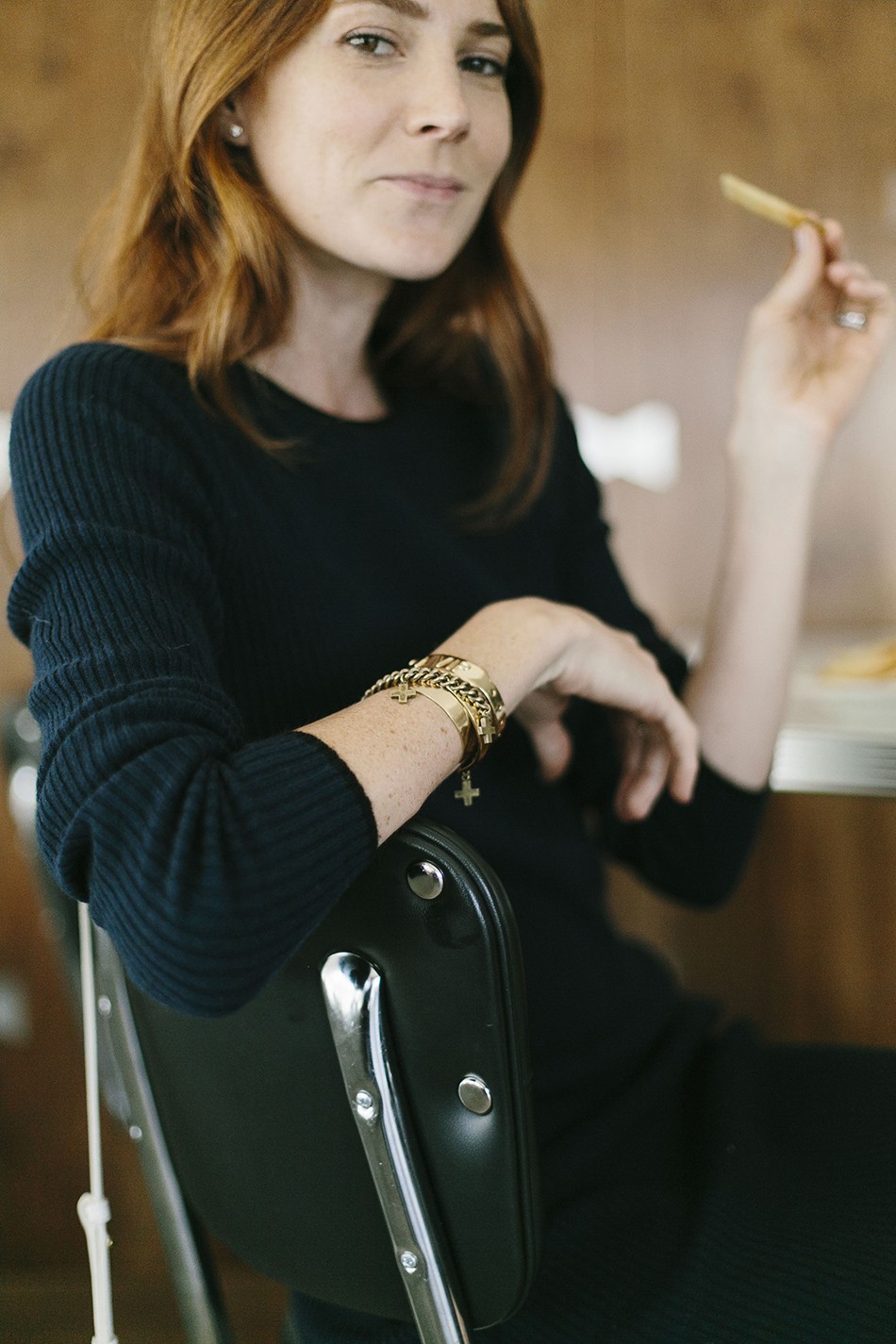 Photography by Arna Bee / Thank you to rag & bone for supporting this post.