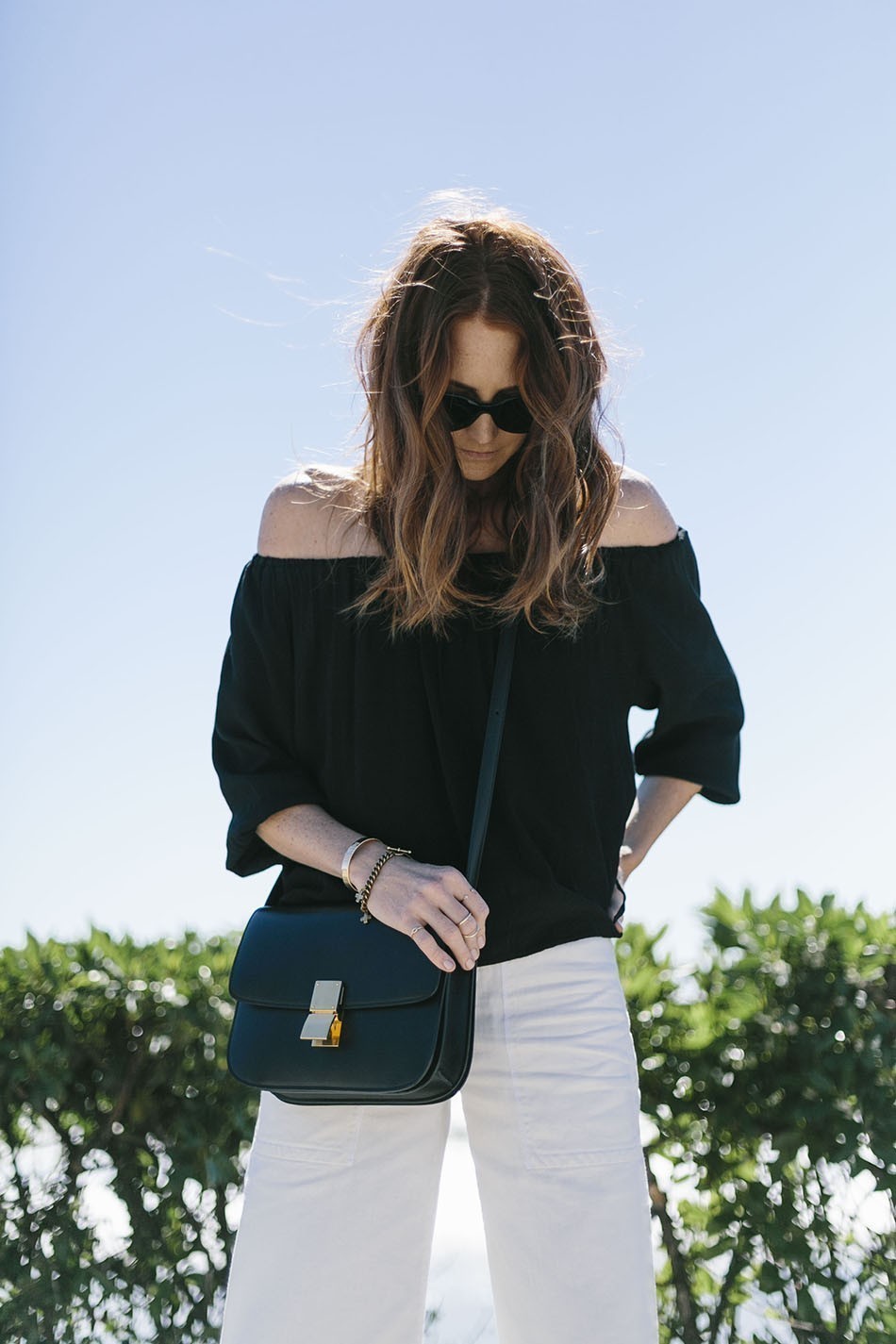 I'm a firm believer that if you feel good, than you'll look good. We all know when we need a touch of powder, an outfit change or even a moment to unwind to look our best. It's sometimes the little things that instantly update your overall mood like whisking your hair up into a messy pony tail or adding touch of pink on the lips. With Spring on the horizon (can I hear a hallelujah?!) I've been relying on a few new tips and tricks that have been keeping my look fresh throughout the day.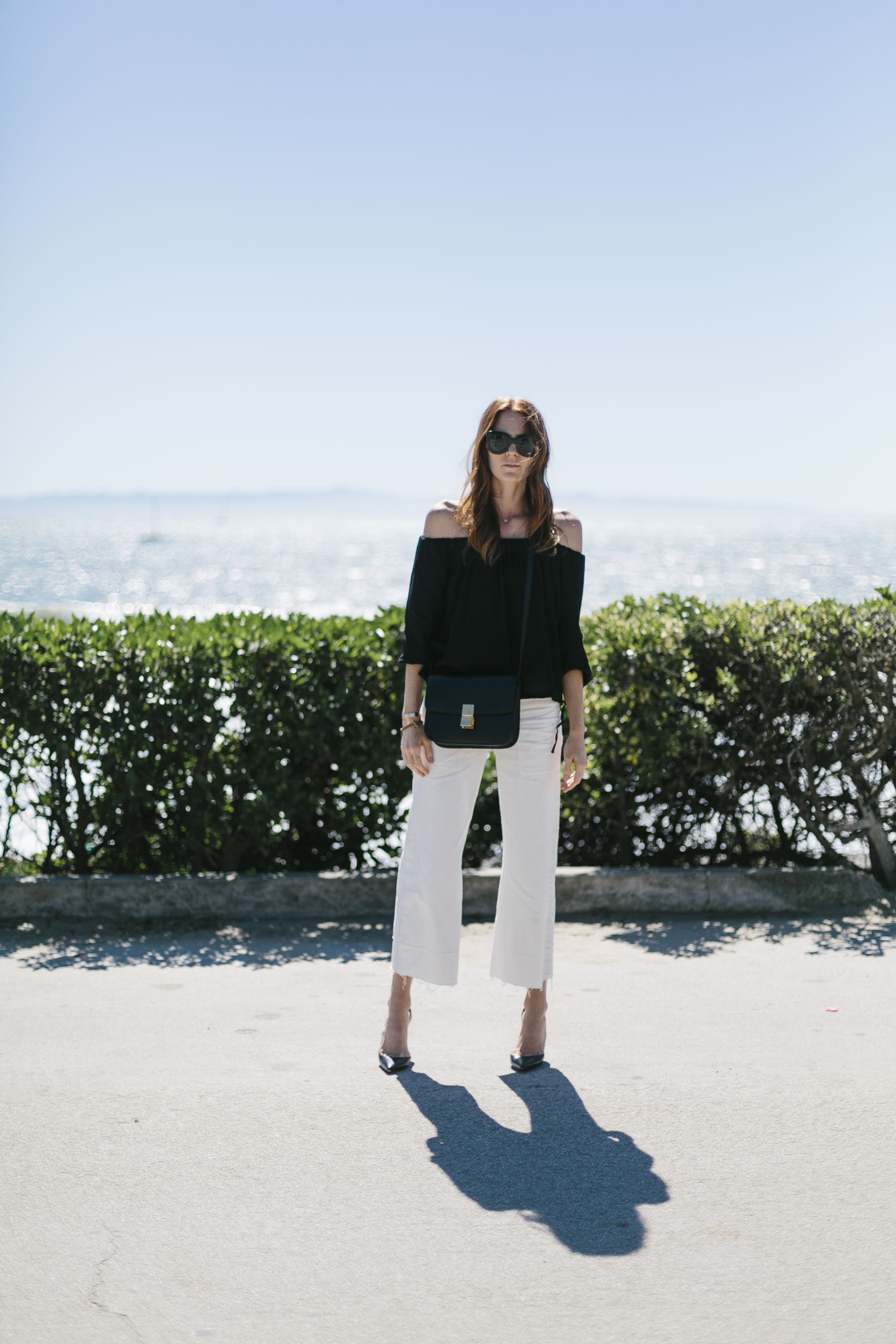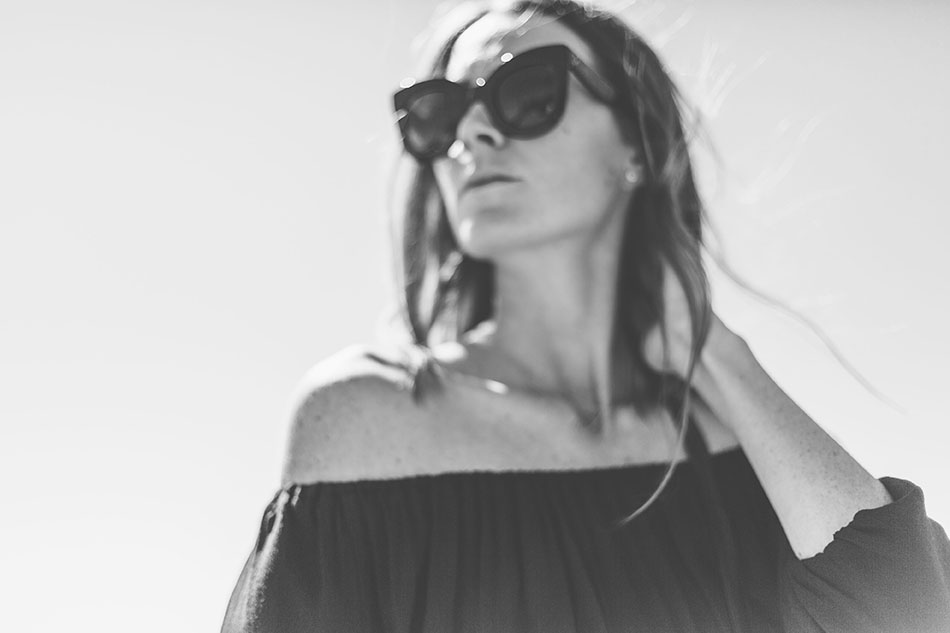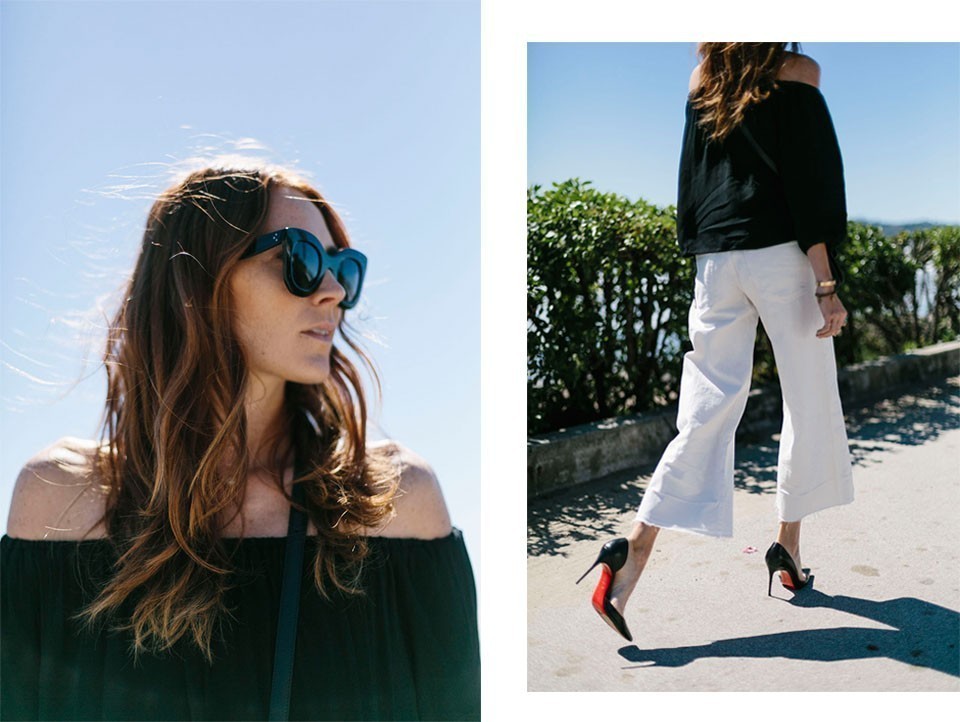 The new season brings sunshine and sometimes the unfavorable windy day. Instead of fighting it, I've been rolling with the weather and letting my hair air dry while embracing the subtle wave that's already there. Two things that make this work: healthy ends (i.e. get a fresh cut) and a moisturizing shampoo and conditioner. I've been using Nexxus New York Salon Care Therappe Shampoo and Humectress conditioner, which leave my hair incredibly smooth.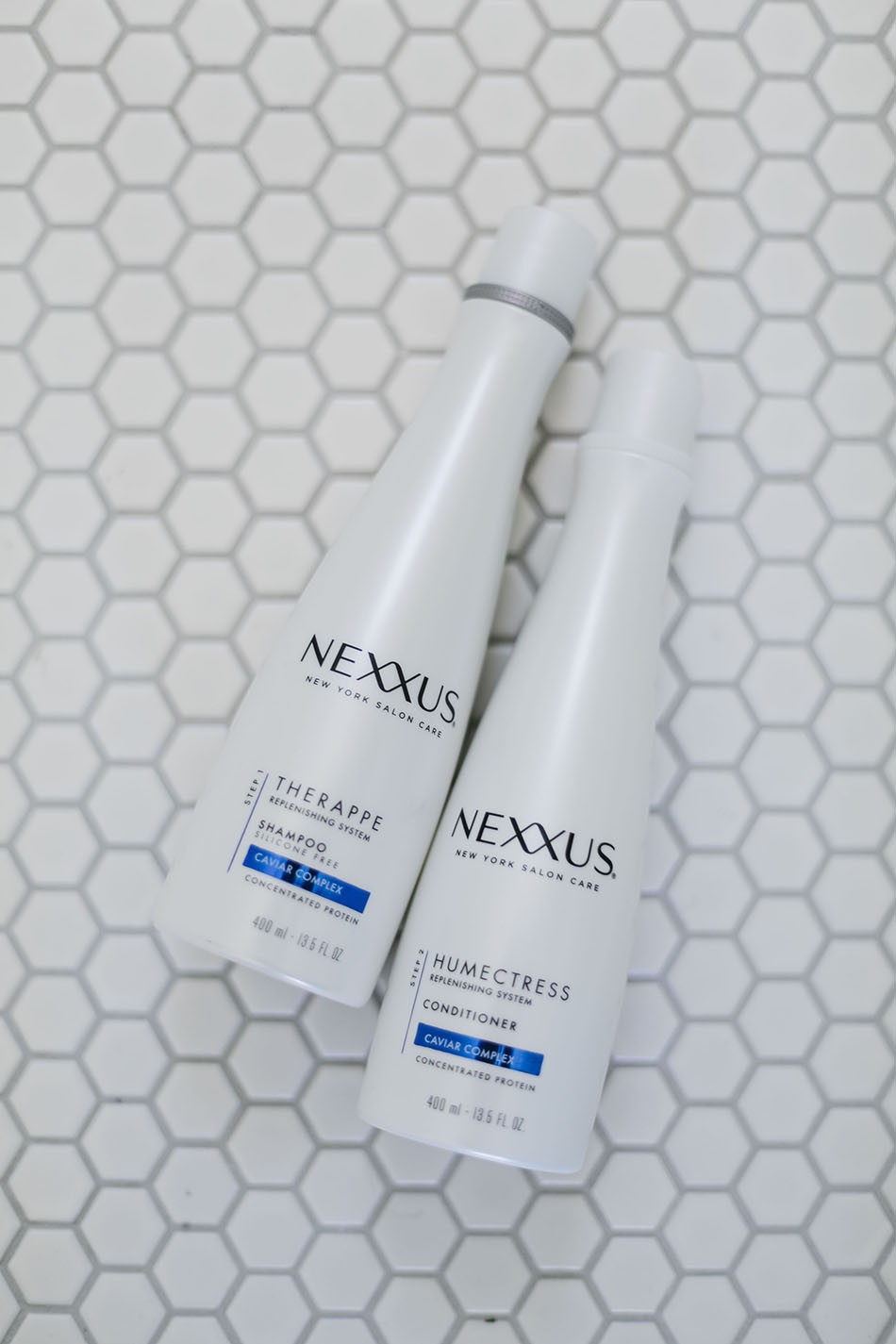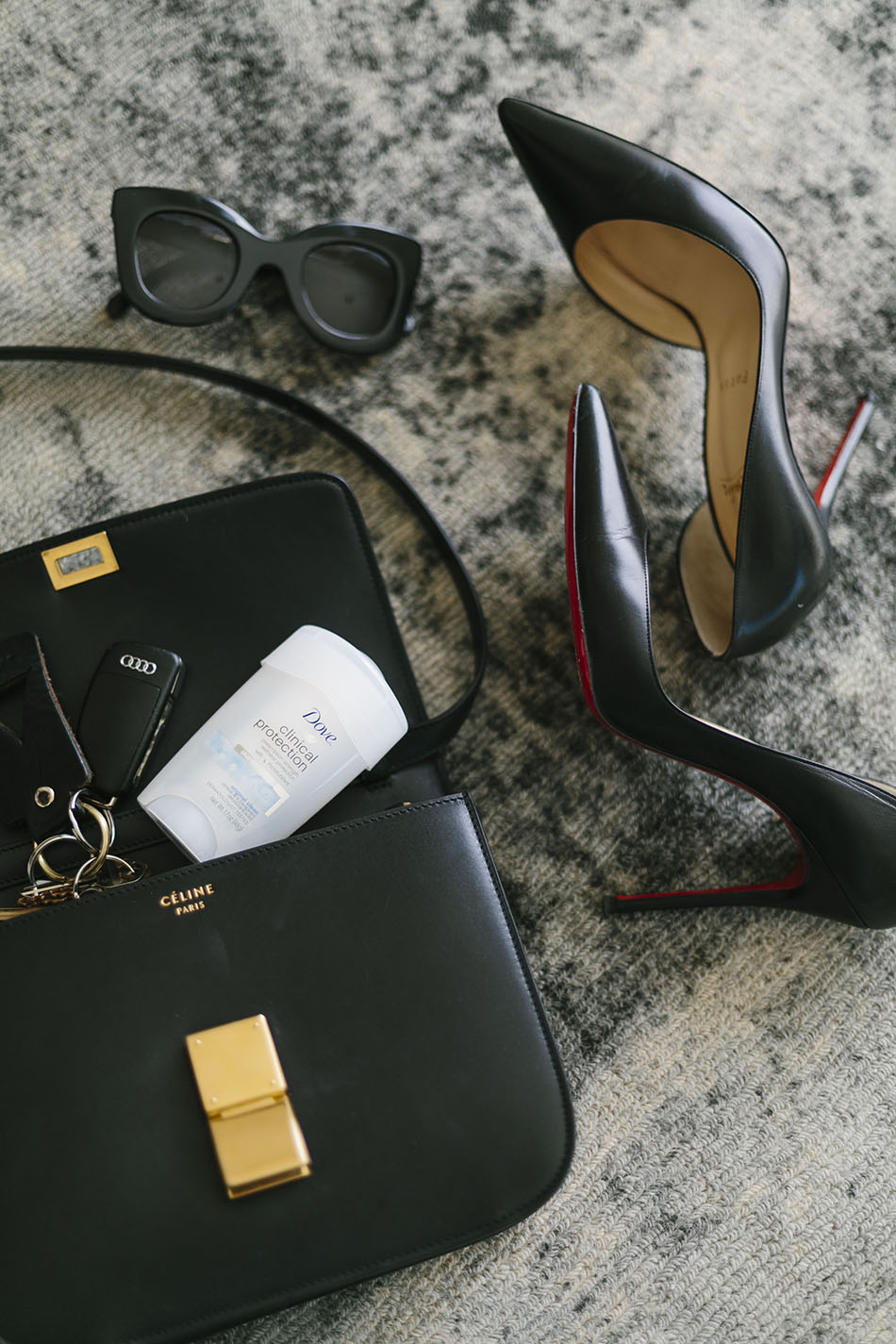 Essentials for a busy day of meetings, lunch and photo shoots. Staying fresh through the day means ensuring I'm protected from sweat and odor. I've been using Dove deodorant for years now and it's by far my favorite.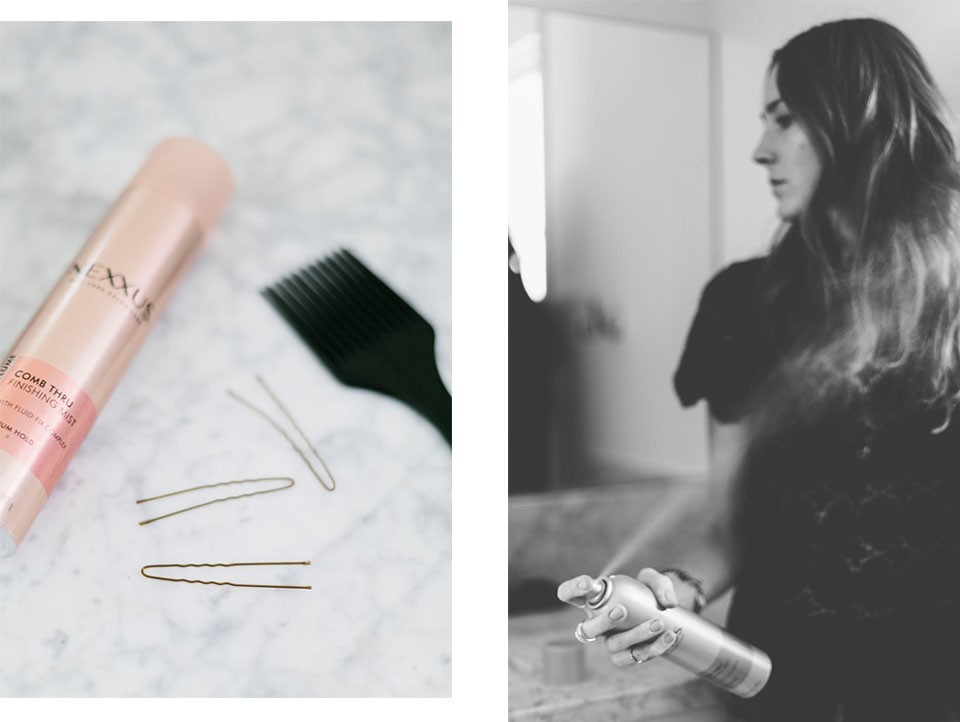 A surefire way to freshen up your look after a day of working and running around is to change up your hair. For a date night with my husband I wanted to showcase the high neck of this lace Who What Wear x Target top so I pulled my hair back into a low bun. Something about the sleek, sophisticated style always makes me fee a tad more put together. I always start by teasing my hair at the crown, pulling my hair back tightly behind my ears and getting the perfect low pony tail. Then using hair pins I wind it up into a natural, slightly messy bun and use Nexxus New York Salon Care Comb Thru Finishing Spray.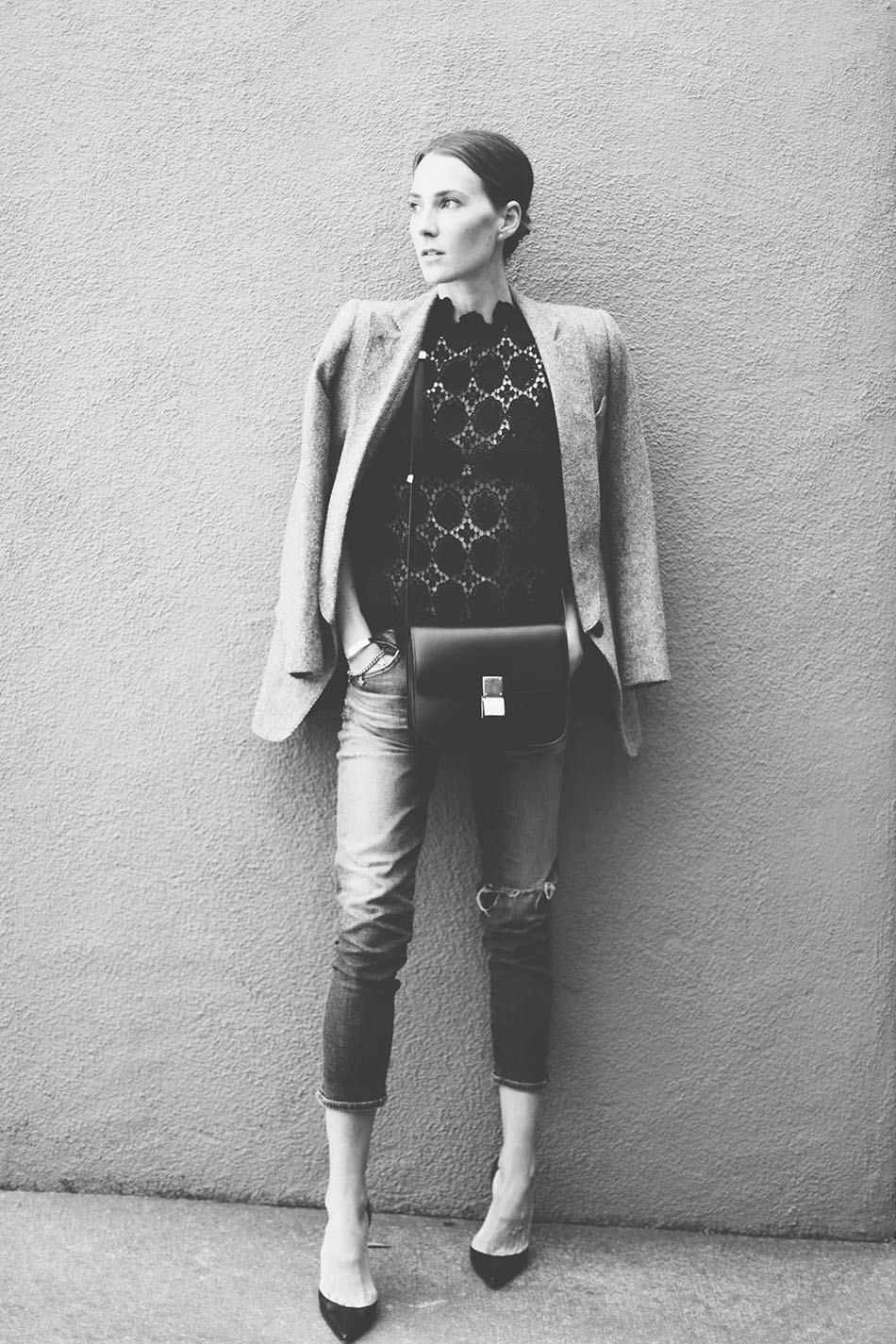 These simple little adjustments throughout the day keep me feeling fresh and feeling good without taking up too much time. I'm ready for you Spring.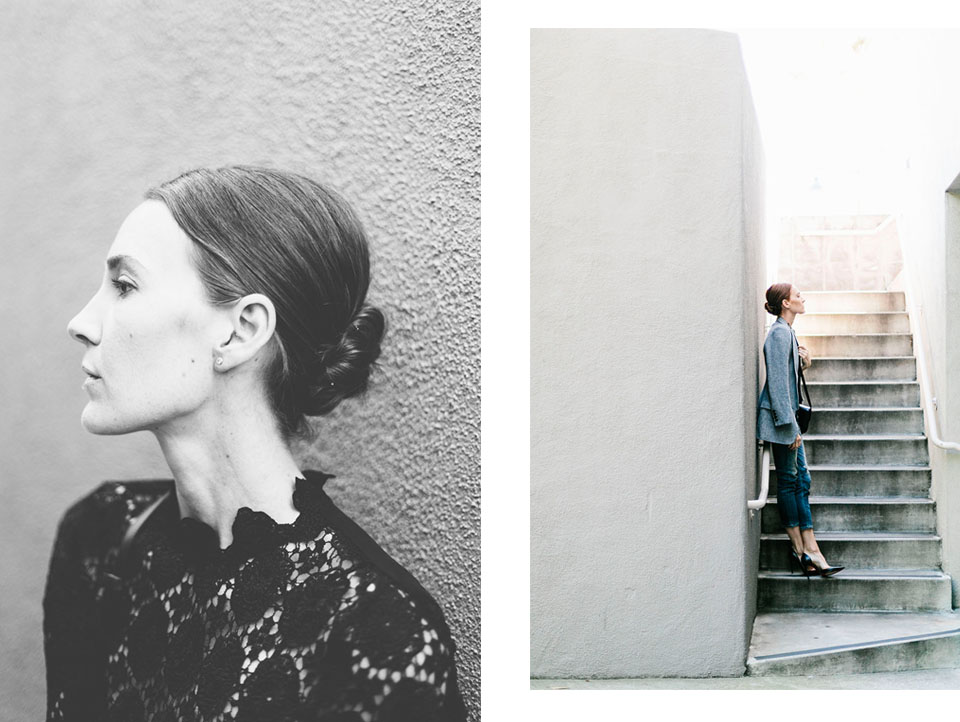 Outfit #1: Who What Wear x Target top, Citizens of Humanity jeans, Christian Louboutin pumps, Celine sunglasses and bag, Jennifer Fisher cuff, Kendall Conrad bracelet and Gjenmi necklace. Outfit #2: Citizens of Humanity jeans, Who What Wear x Target top, Smythe blazer.
Photography by Arna Bee // Thank you to Unilver for supporting this post.