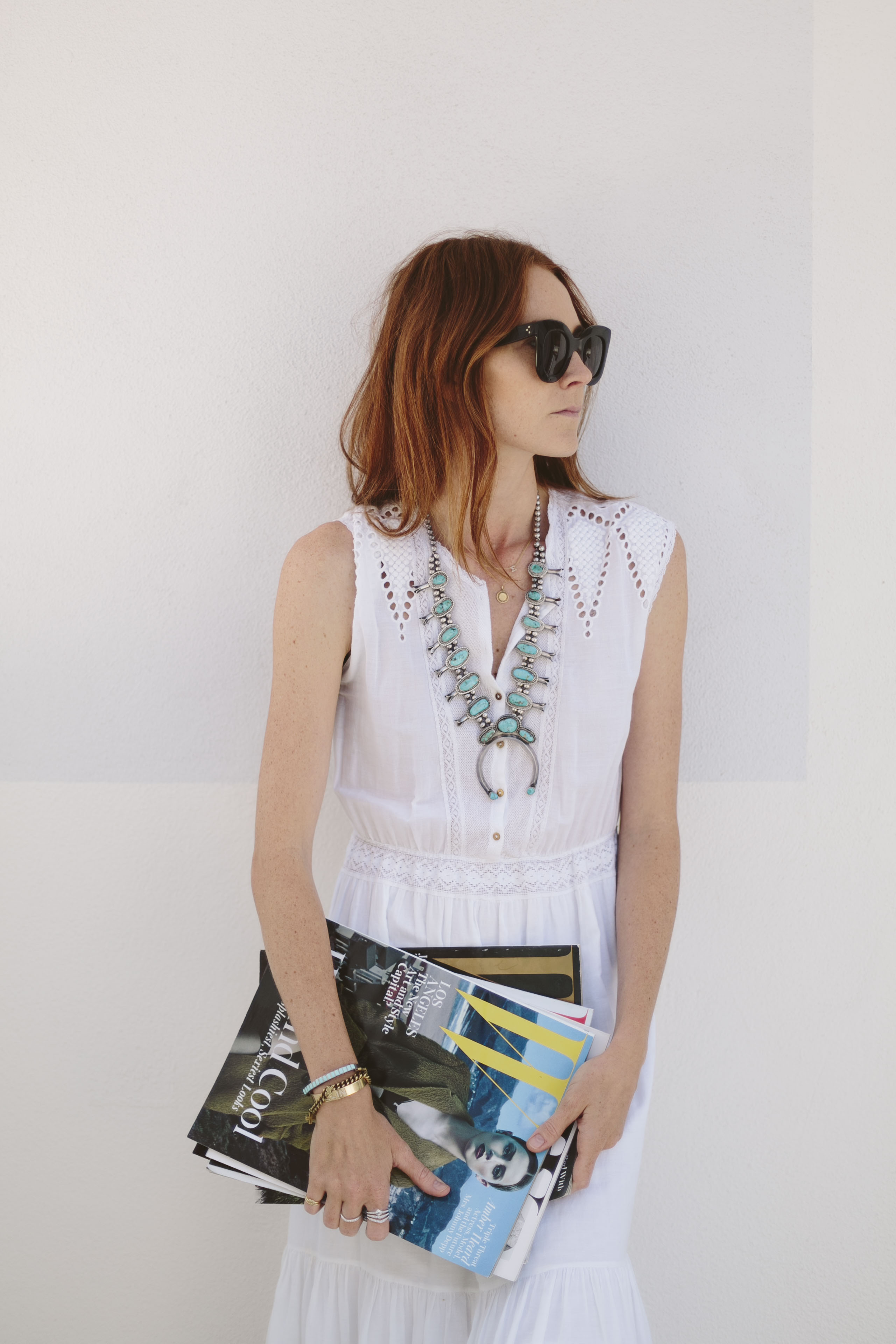 I did a project recently that led me down the road of how my mom has influenced my style. Naturally lots of memories popped up and I immediately found myself reminiscing over my mom's long narrow bathroom. She had this giant bathtub, with jets which I of course loved to turn on, and a stack of W magazines not far away. It was the only magazine I remember her reading or collecting and she never hesitated to let me flip through them, even if I was half in the bath. A flood of memories like this one came to me and I realized how much of my style has been influenced by my mom from the very start. One peek into my wardrobe and I'll immediately point to a few coveted pieces that I love and cherish and they're either passed down from my mom or something that reminds me of her. This squash blossom necklace is one of those. And, it was not only worn by my mom but my grandmother and great grandmother. Maybe Elin will love it as much as I do one day.
Read more about the style notes I've learned from my mom over on The Zoe Report here.
Ulla Johnson dress (similar), Swarovski Alpha ring, vintage squash blossom necklace (similar) and turquoise bracelet, Jennifer Fisher Elin cuff, Kendall Conrad bracelet, Celine sunglasses (another great find), Zoe Chicco "E" necklace.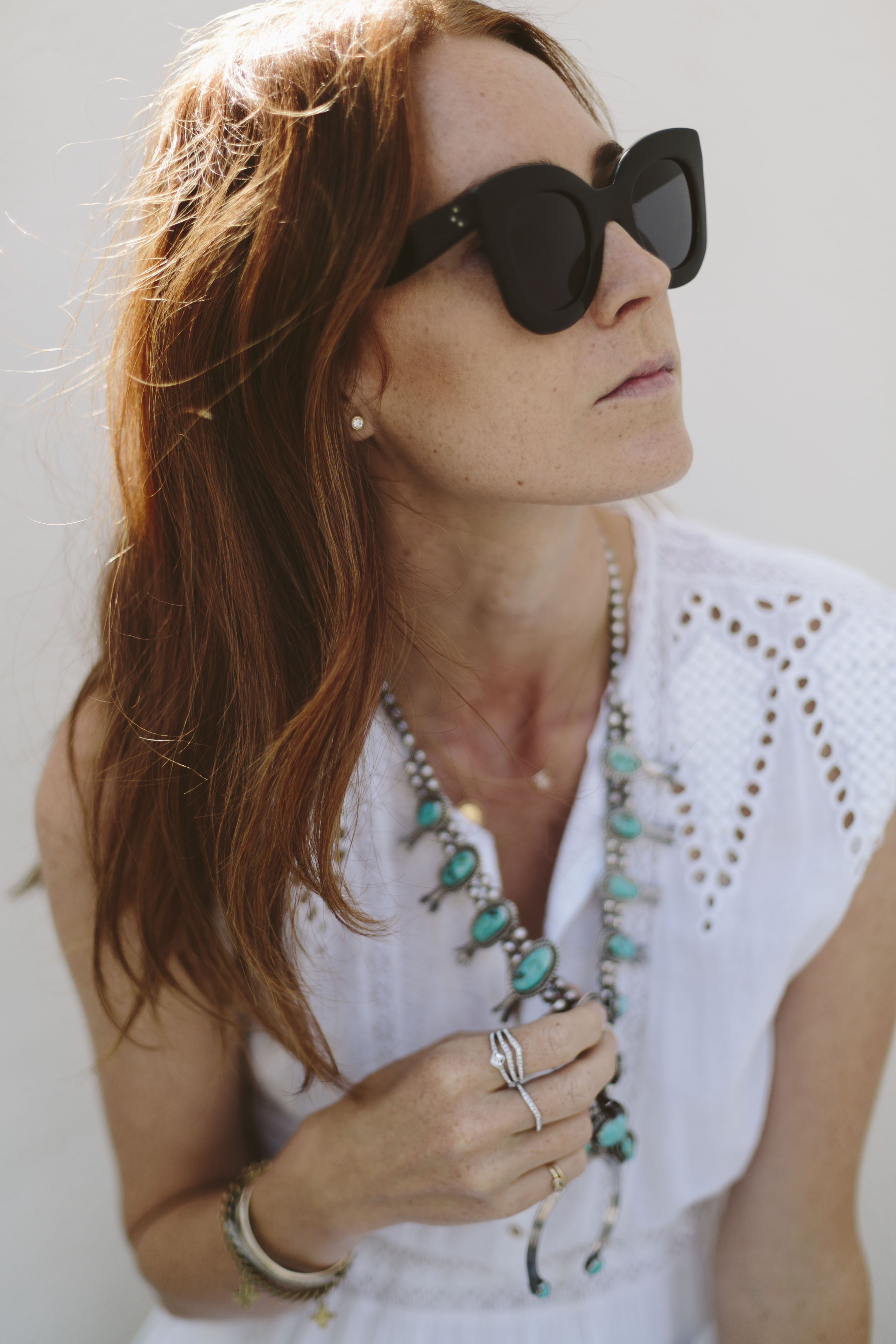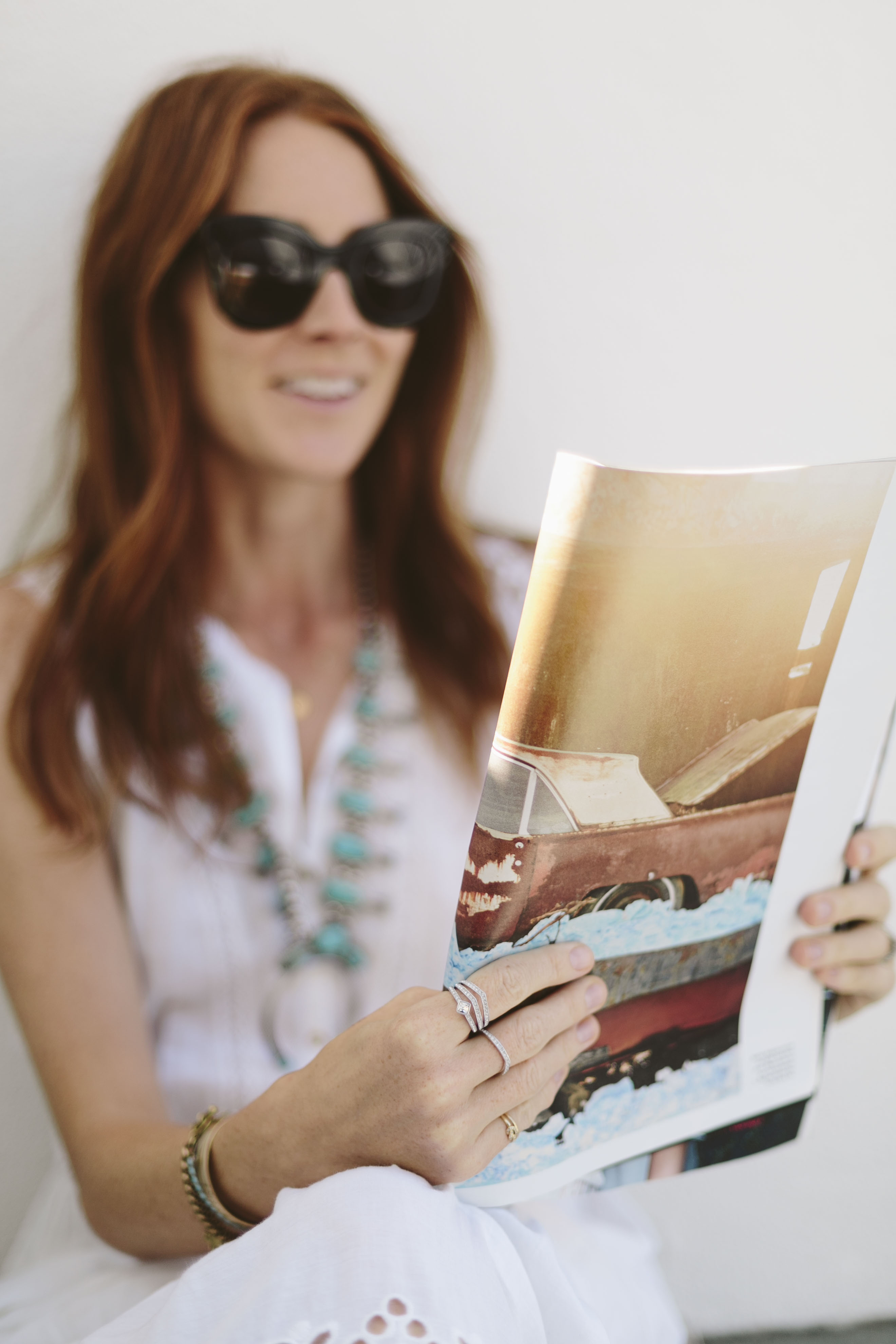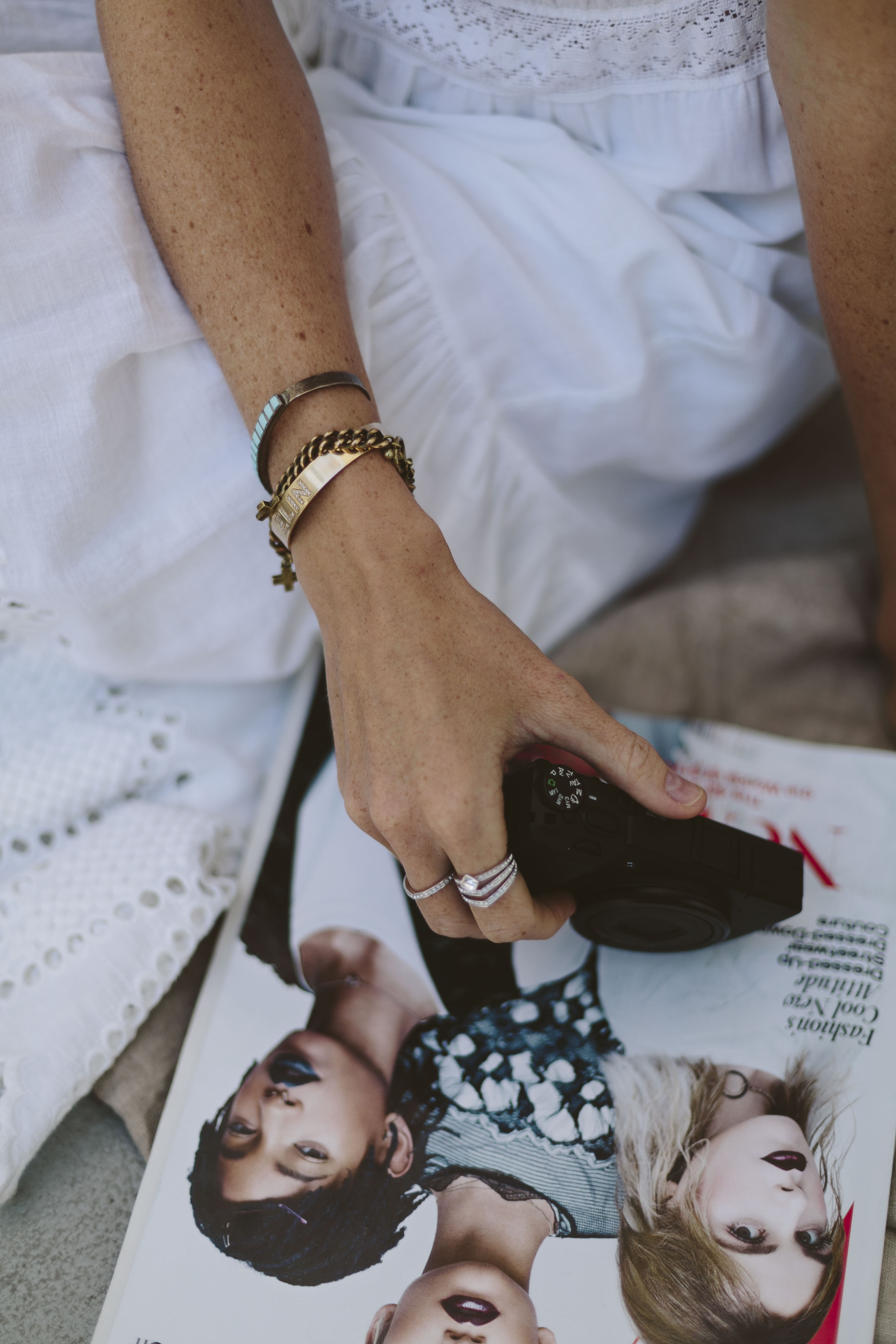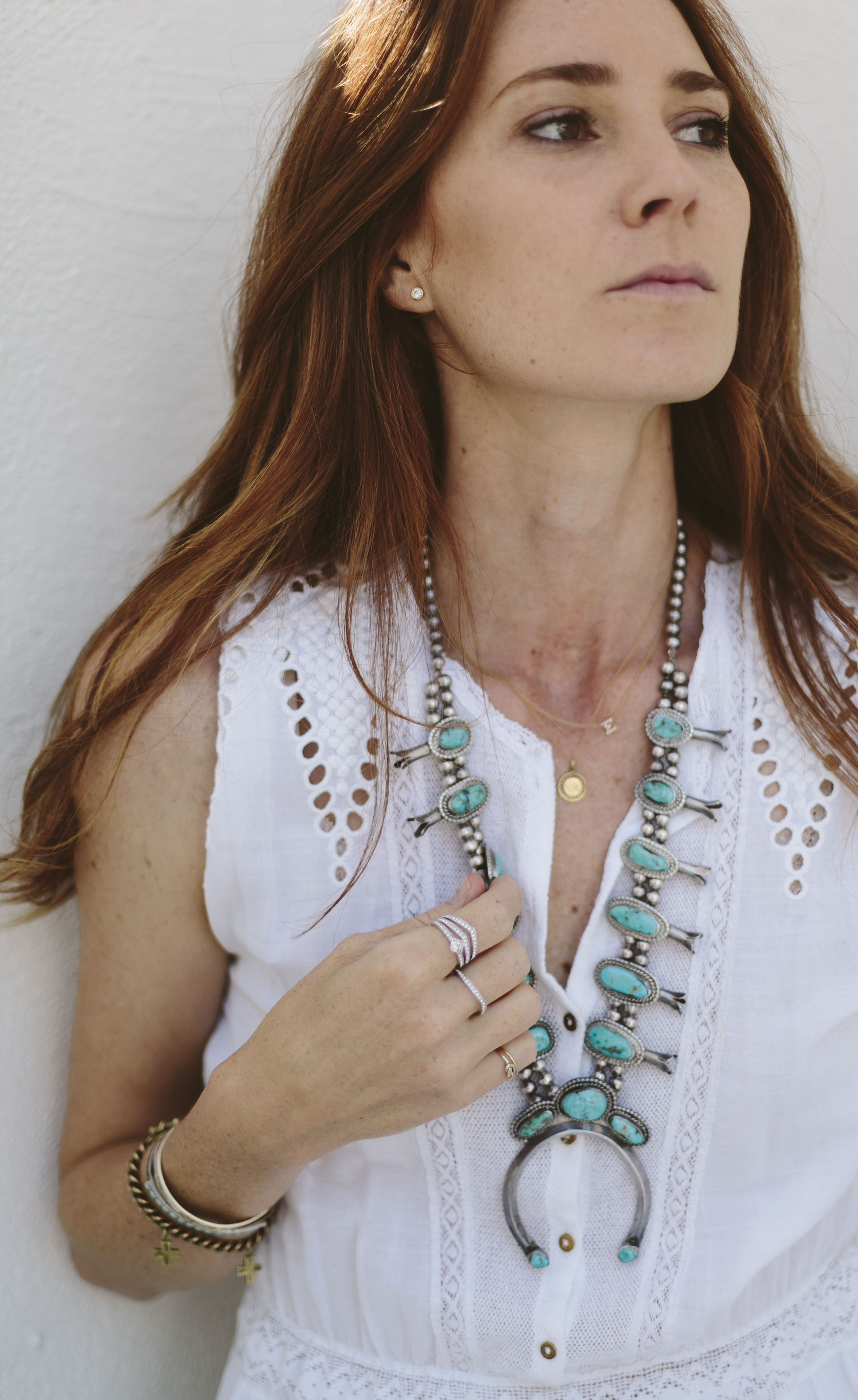 Photography by Arna Bee