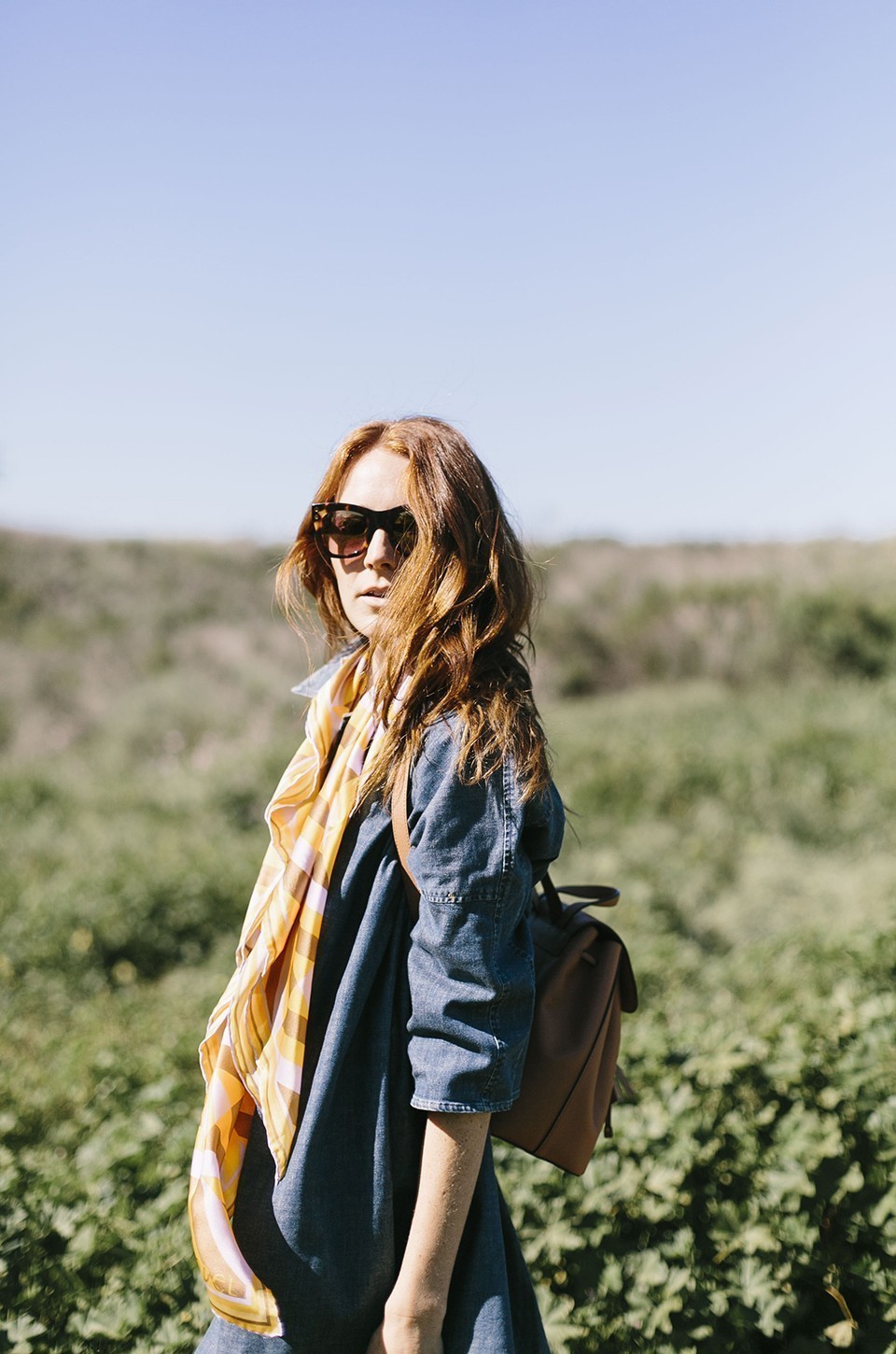 There's this sweet time every year when all the wildflowers bloom in California. Bright orange poppies, vibrant yellow mustard flowers and shades of pink and purple coat hillsides. It looks like something out of The Sound Of Music when you drive through Santa Ynez or along highway 5 and I'm reminded of how happy the start of Spring can make you.
When I spotted this Henri Bendel scarf it immediately reminded me of that soft, lighthearted vibe that Spring embodies. Warm, cheerful colors and a material that billows and moves with the breeze. Since incorporating it into a few looks, I've decided there's no better season for throwing a scarf into the mix than Spring. Here are five ways to style a scarf…
1. Tie it to a handbag or backpack…
2. Make a triangle by folding the scarf in half, then wrap it along your hairline (basically like you're a pirate) and tie the ends at the base of your head…
3. Rolled and tied around your neck (Mick Jagger style)… I'm still perfecting this one…
4. Draped around your neck…
5. Tied like a hand band, letting the long pieces hang in front over your shoulder.
Henri Bendel backpack, scarf and sunglasses, MSGM dress (similar), Nicholas Kirkwood flats (similar), Jennifer Fisher cuff, Alexis Russel bangles, Kendall Conrad bracelet, Ariel Gordon rings.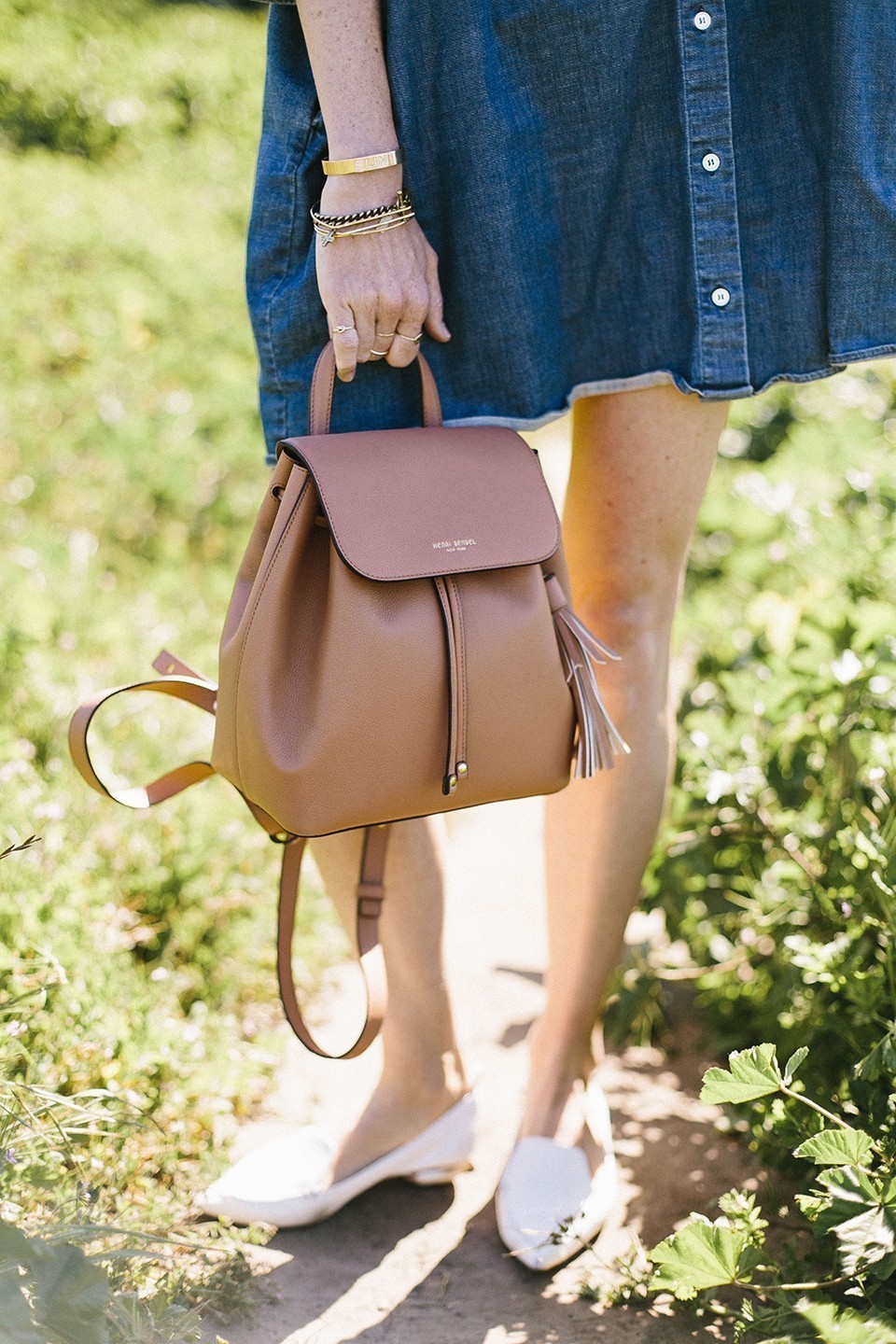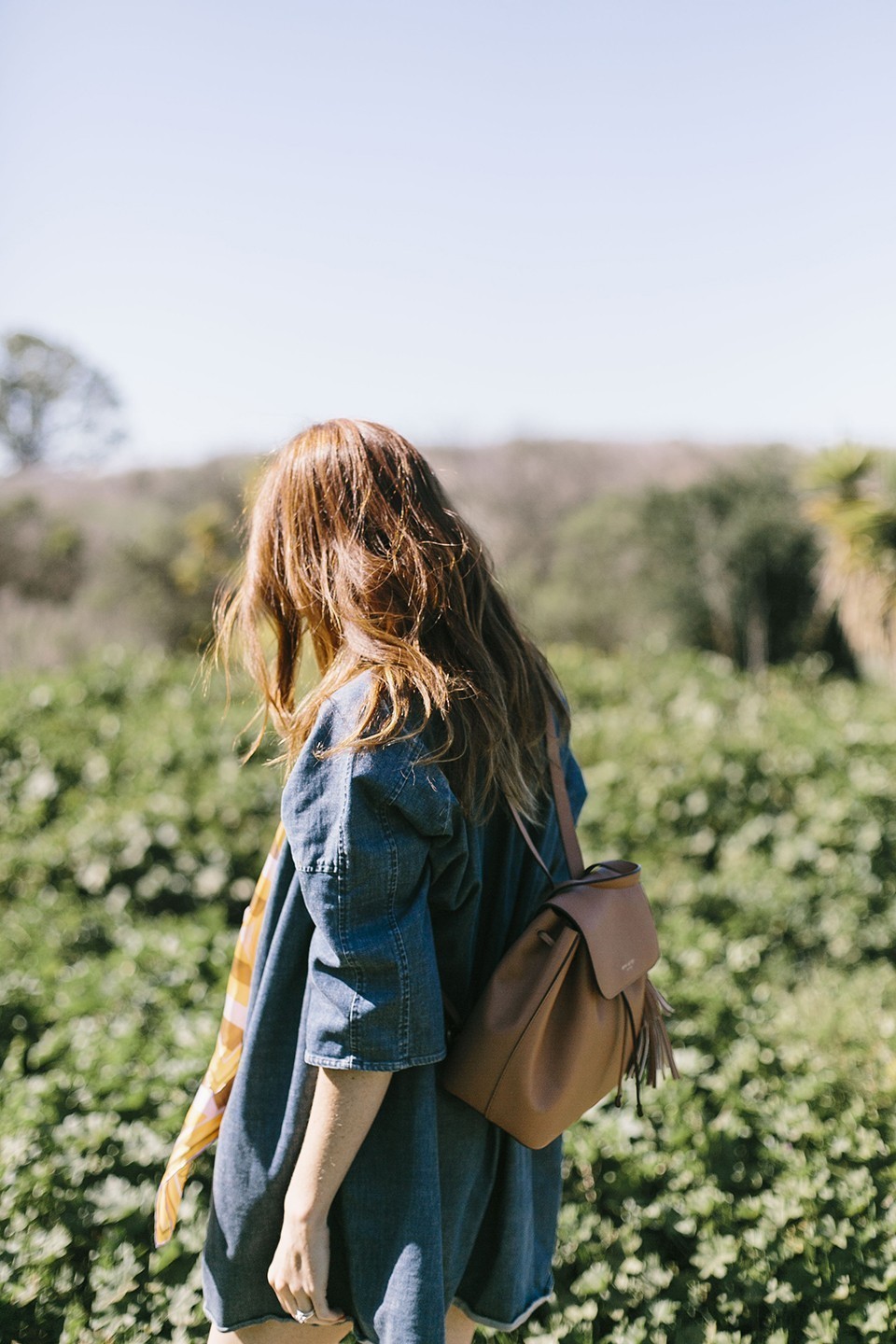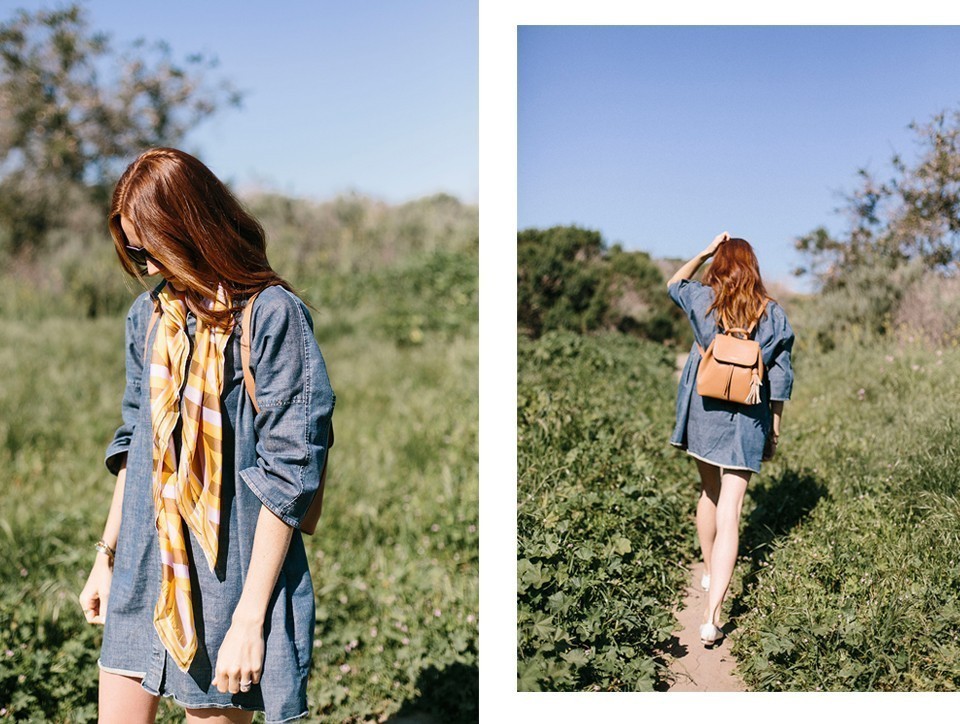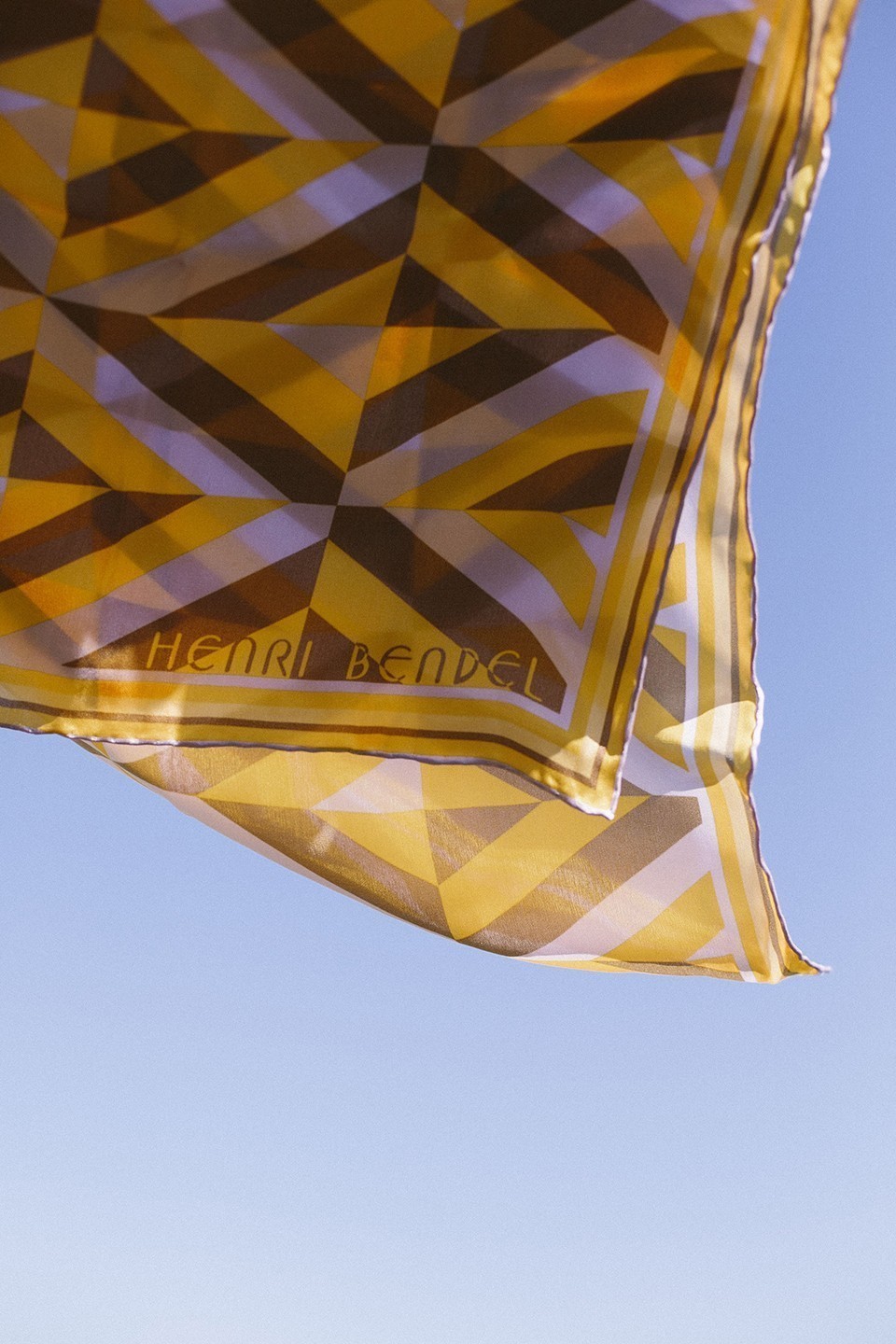 Photography Arna Bee