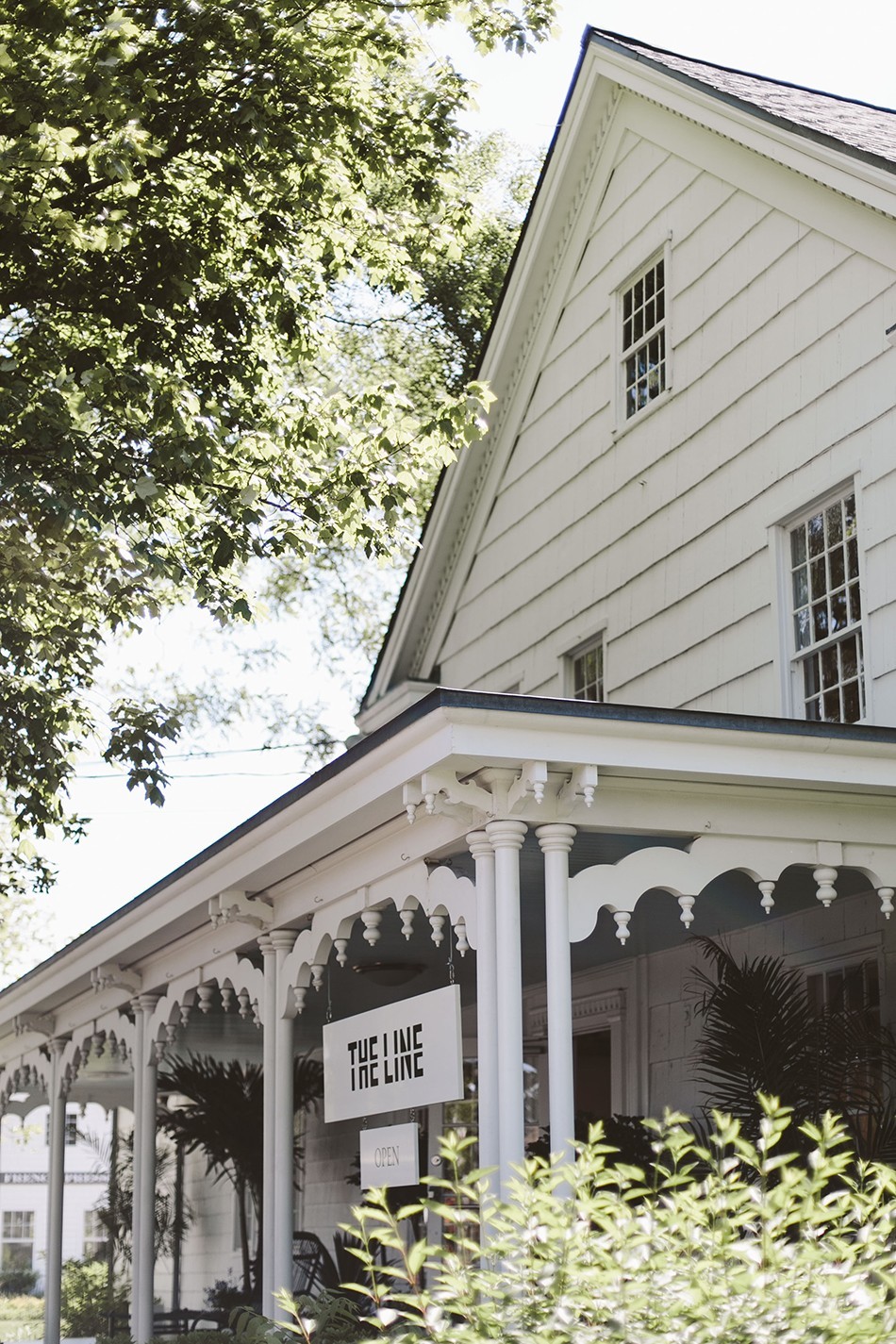 When we weren't soaking in sunshine at the beach or sprawled out at our Kid & Coe retreat you could most likely find us out exploring (translation: shopping) the different parts of The Hamptons. One of my favorite spots we swung by was Amagansett Square—a sweet little cluster of shops and restaurants set amongst rose bushes and a grassy courtyard. The latest pop-up shop by The Line was what drew me there so we made an afternoon out of it and poked into every open sign we could find. I discovered Pink Chicken, a kids line full of bright colors and stylish beach wears, and Hampton Chutney Co., which served up the best lemonade I've ever had. When it was time to go we took a detour towards the beach and faux house hunted, pretending that this would be the neighborhood our Hamptons home would be in.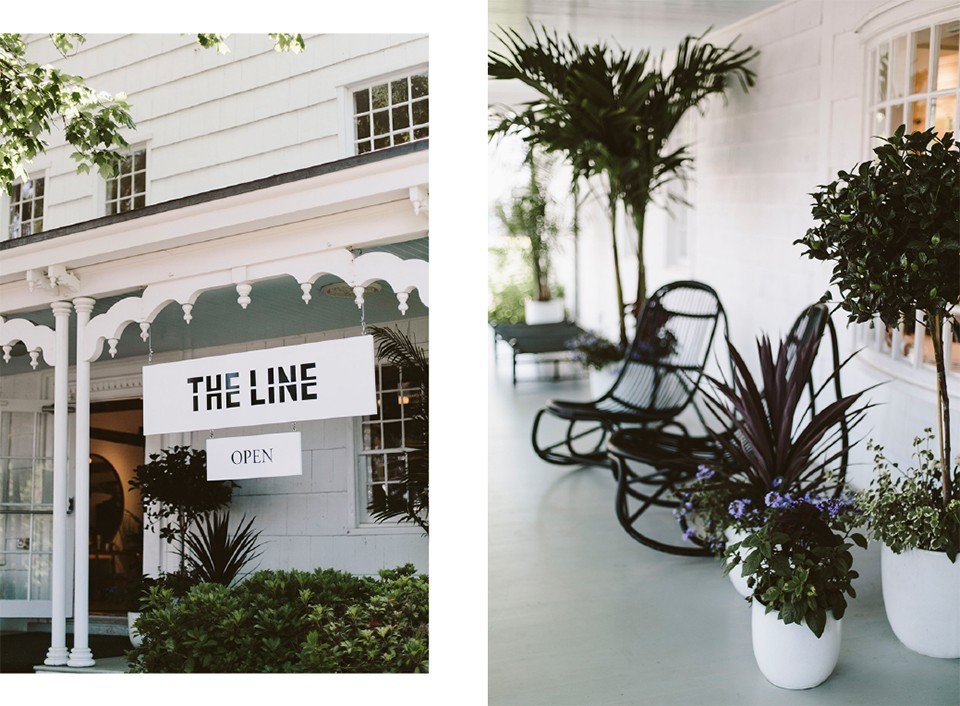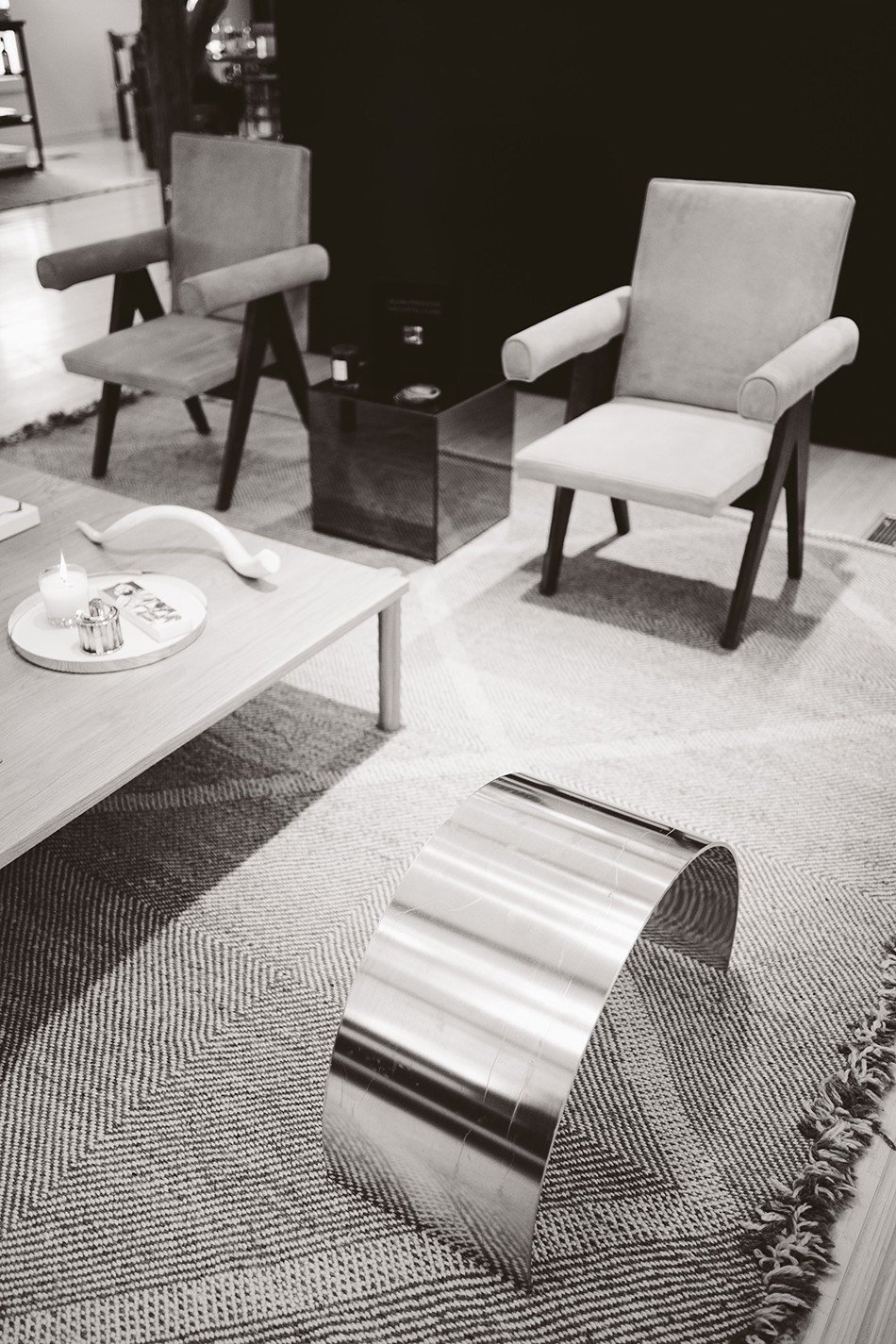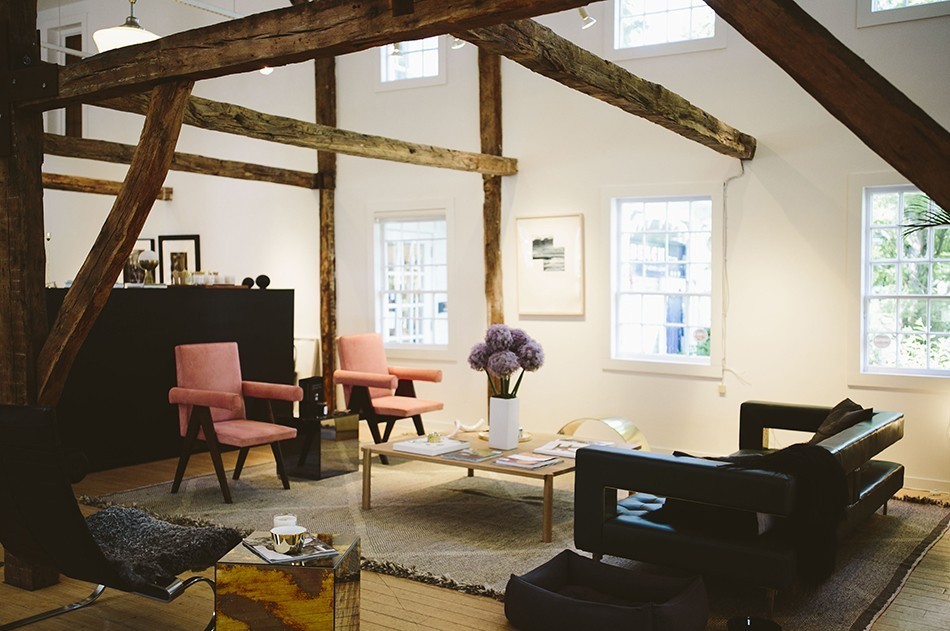 The pink chairs caught my attention the second we walked in the door. I've decided our home needs salmon-colored 'something' since I can't stop thinking about how cool these were.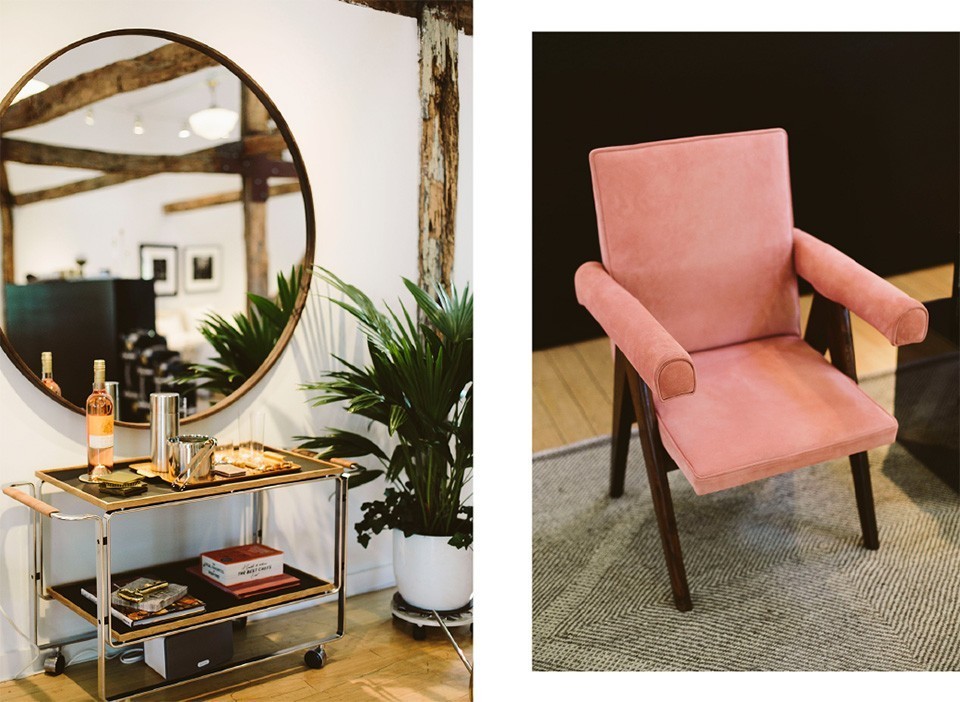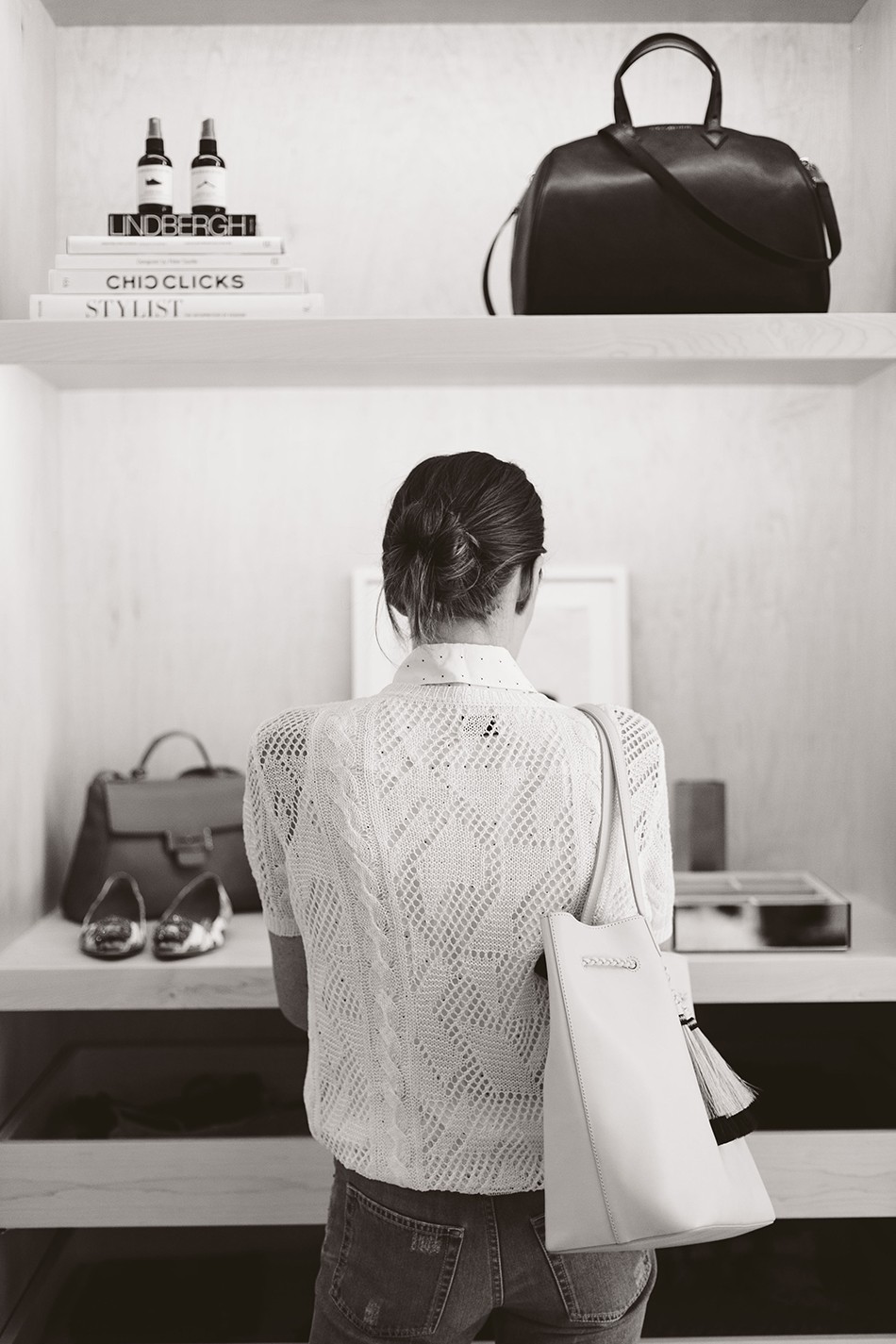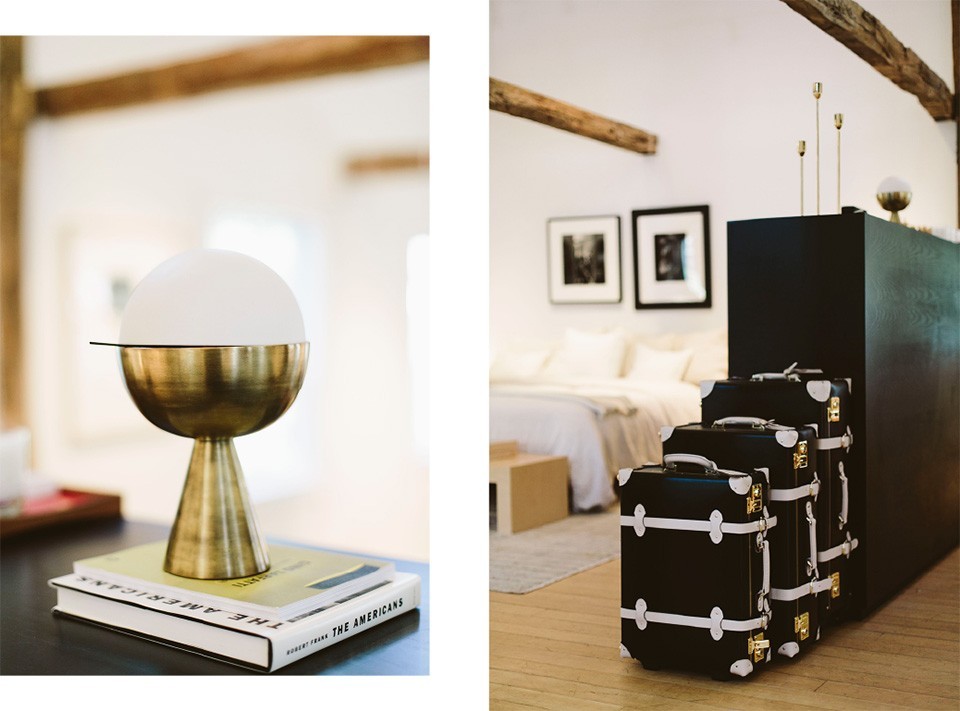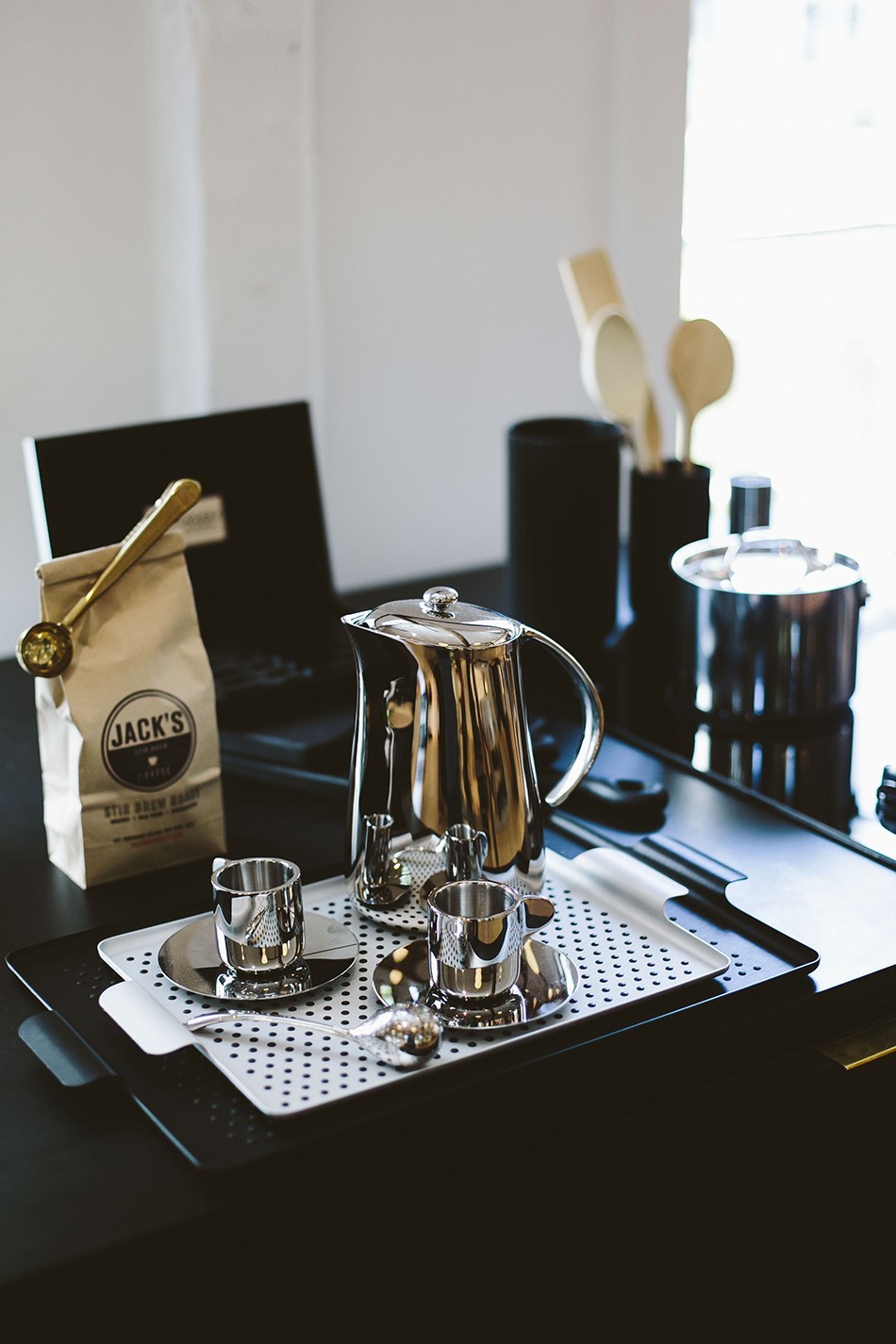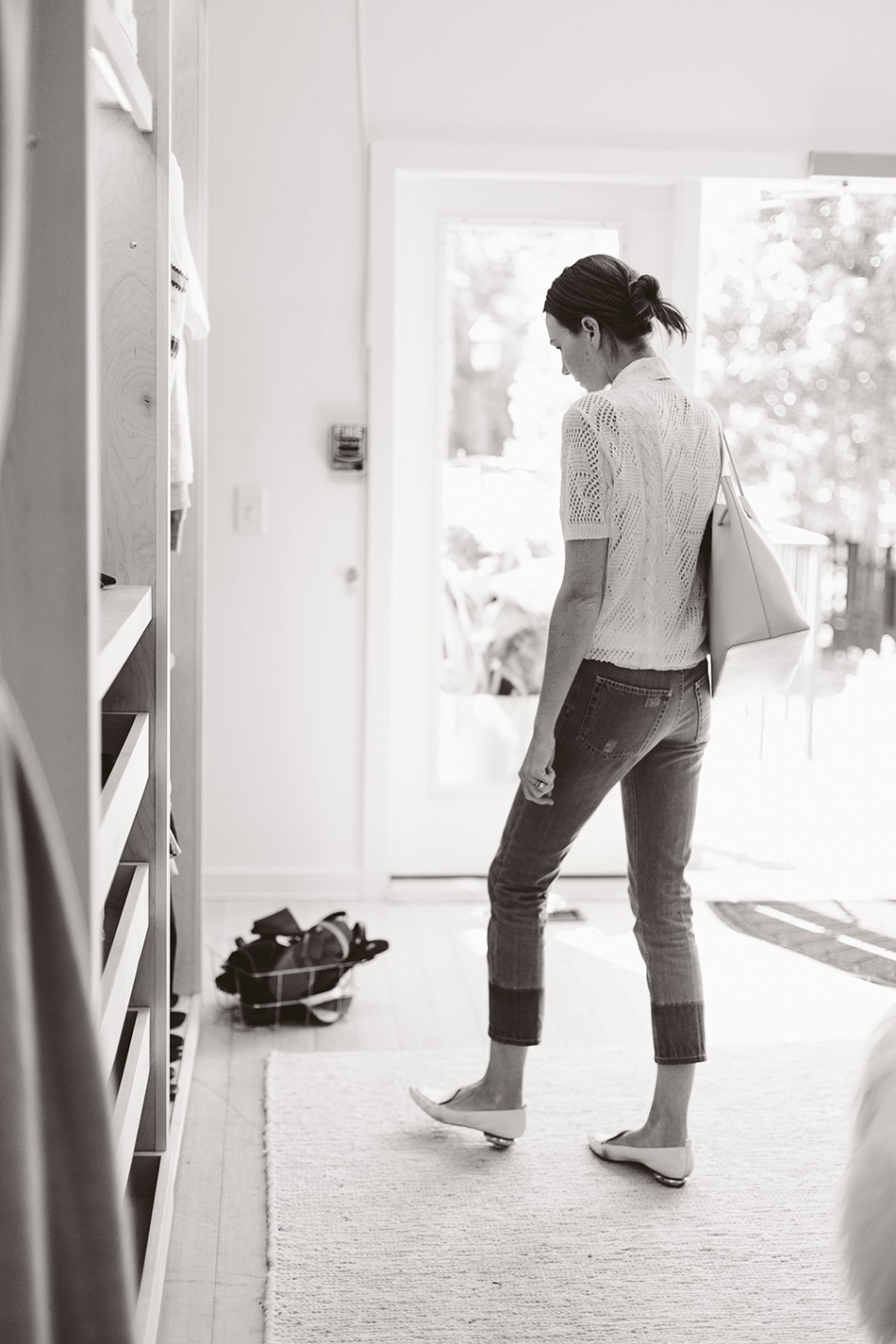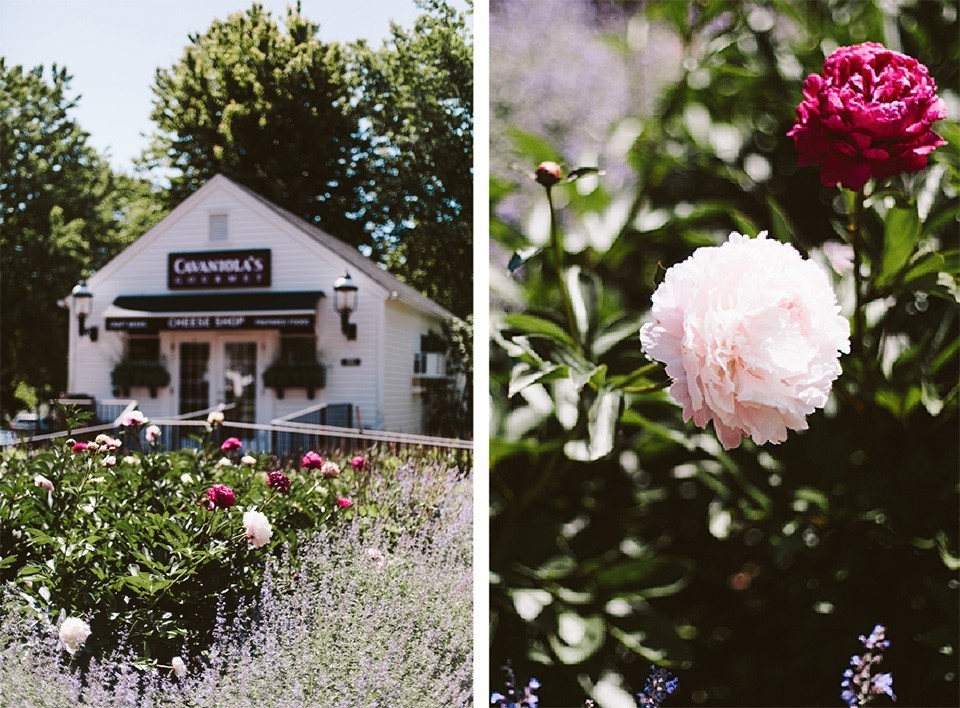 The sweet roses at Amagansett Square.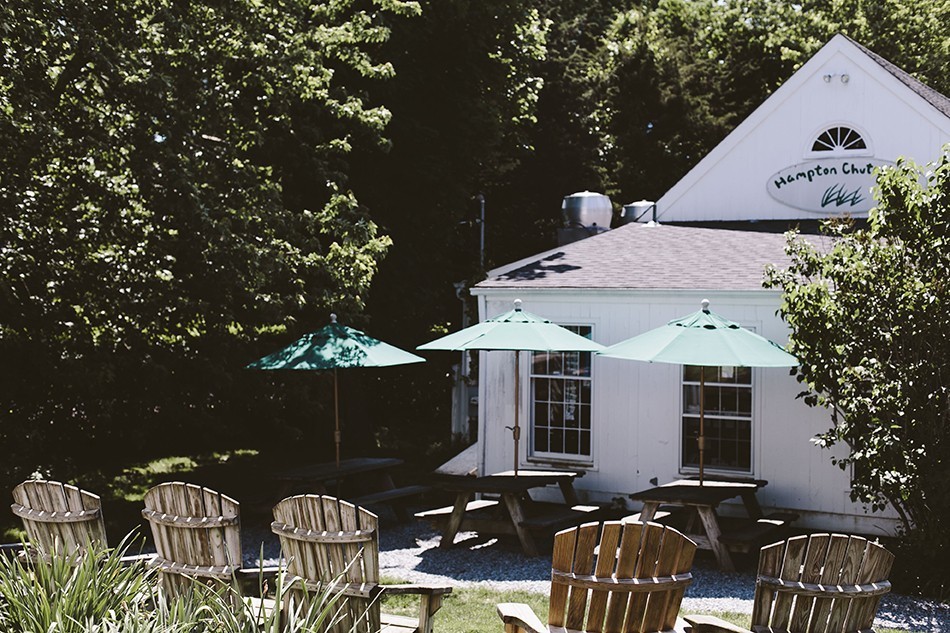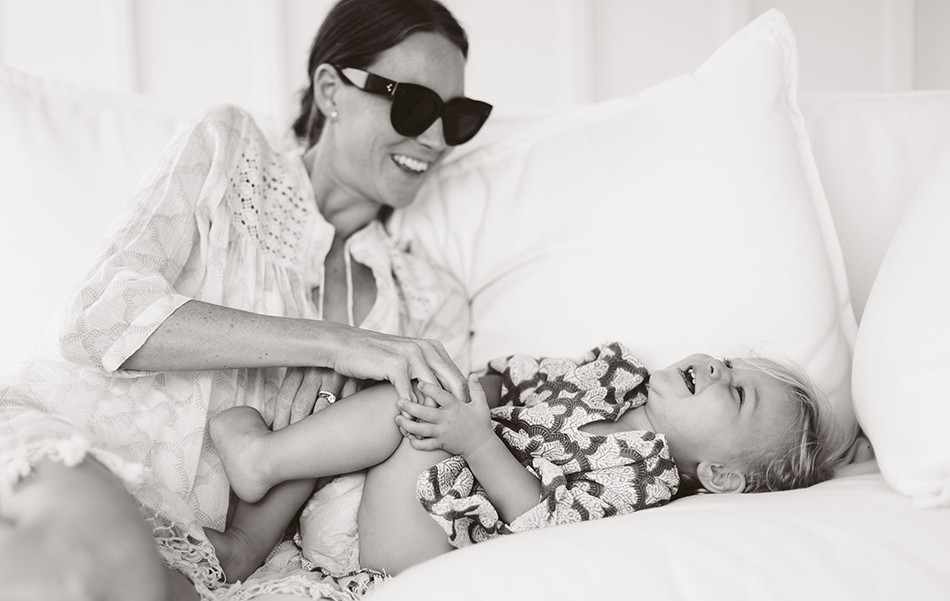 Back at the house we lounged around in Roberta Roller Rabit swim cover ups we picked up at the store in East Hampton. Choosing a print was much harder than I thought, expect for Elin who has eyes that match her blue tunic—that was a no brainer.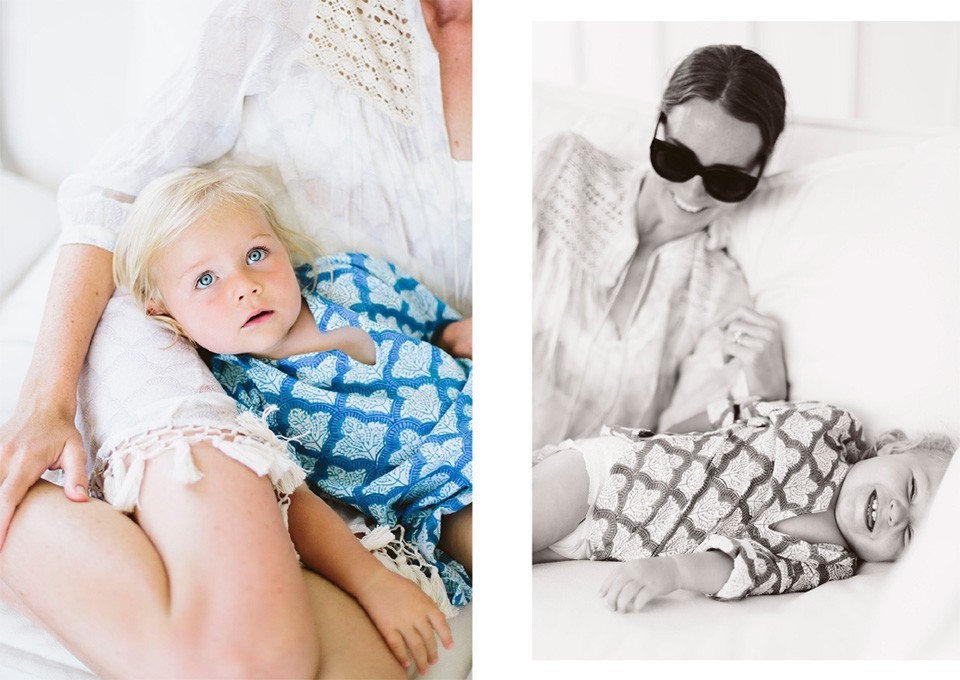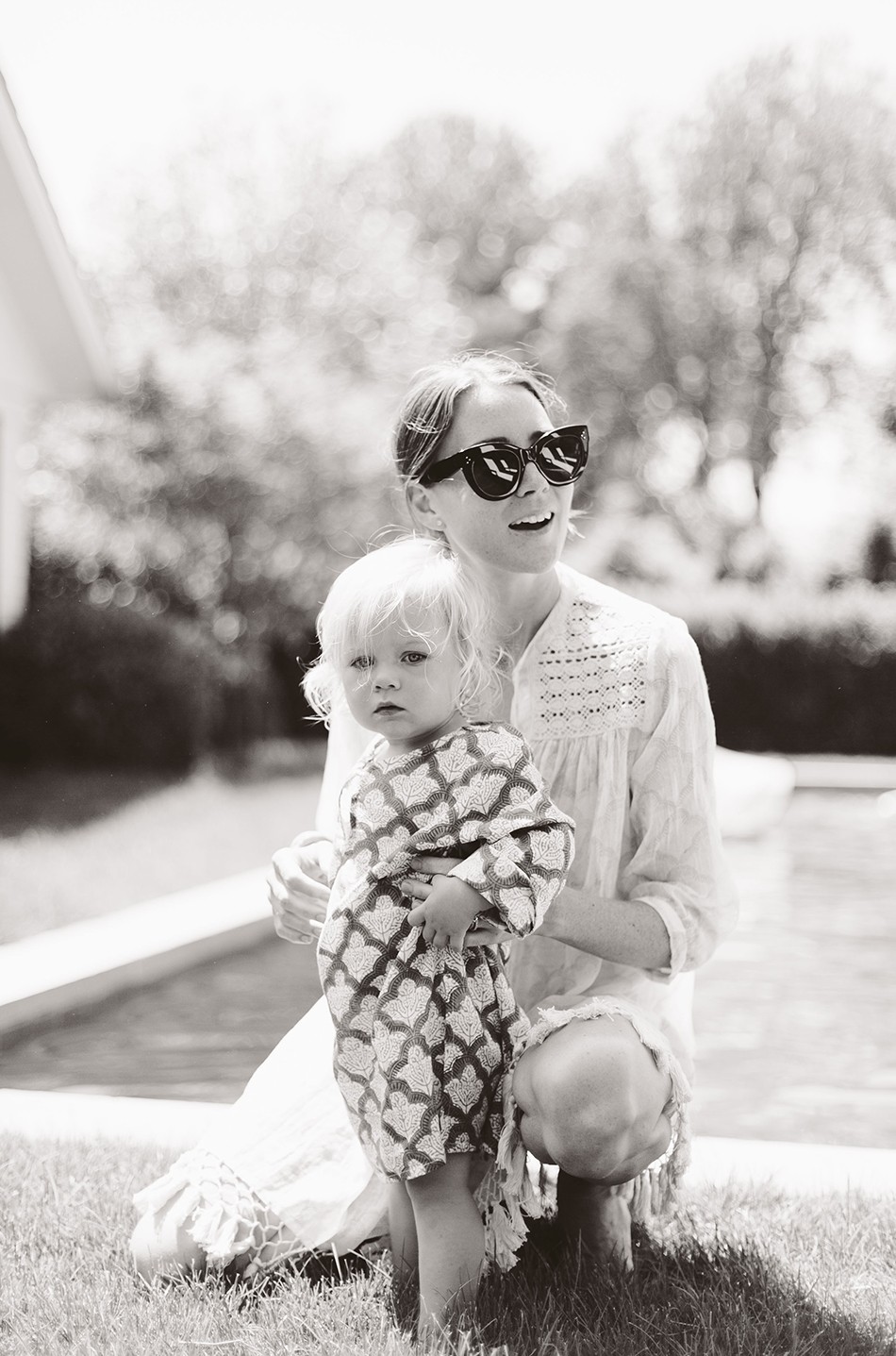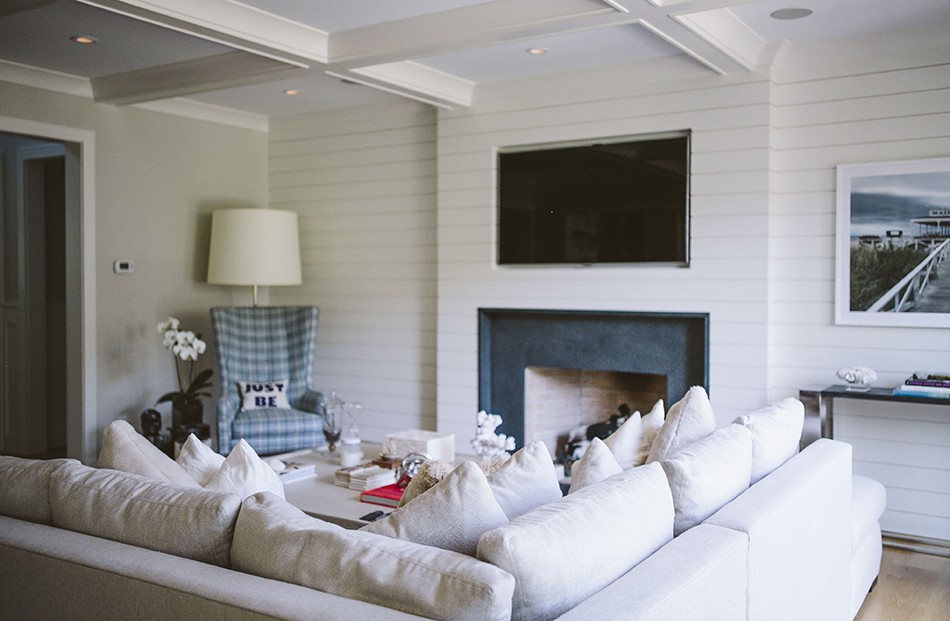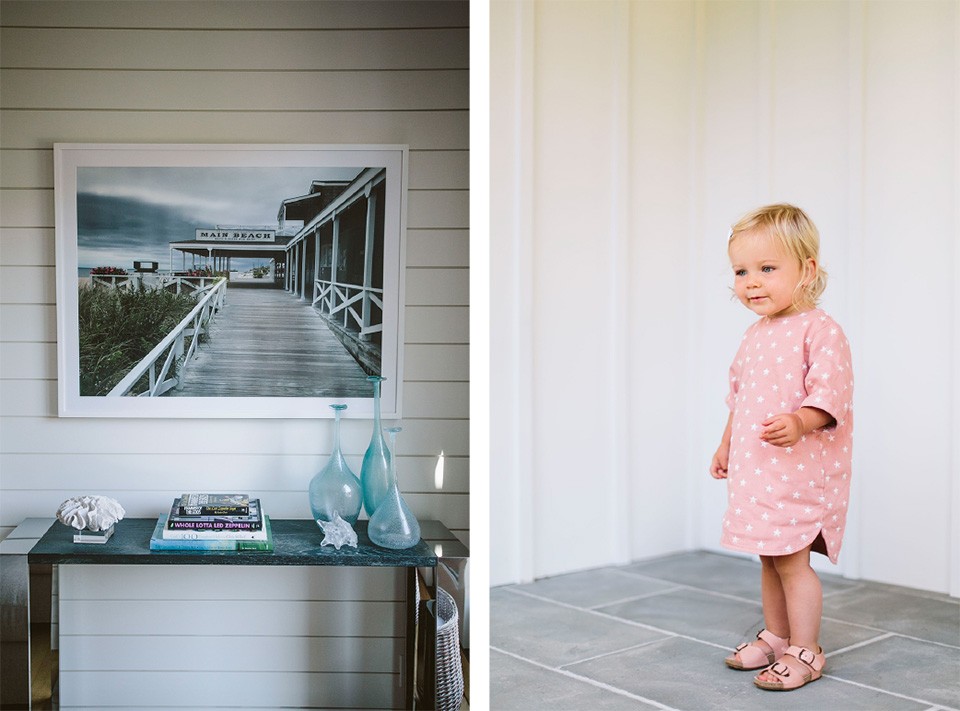 Elin wearing a Stella McCartney dress and sandals we picked up at YOYA in New York.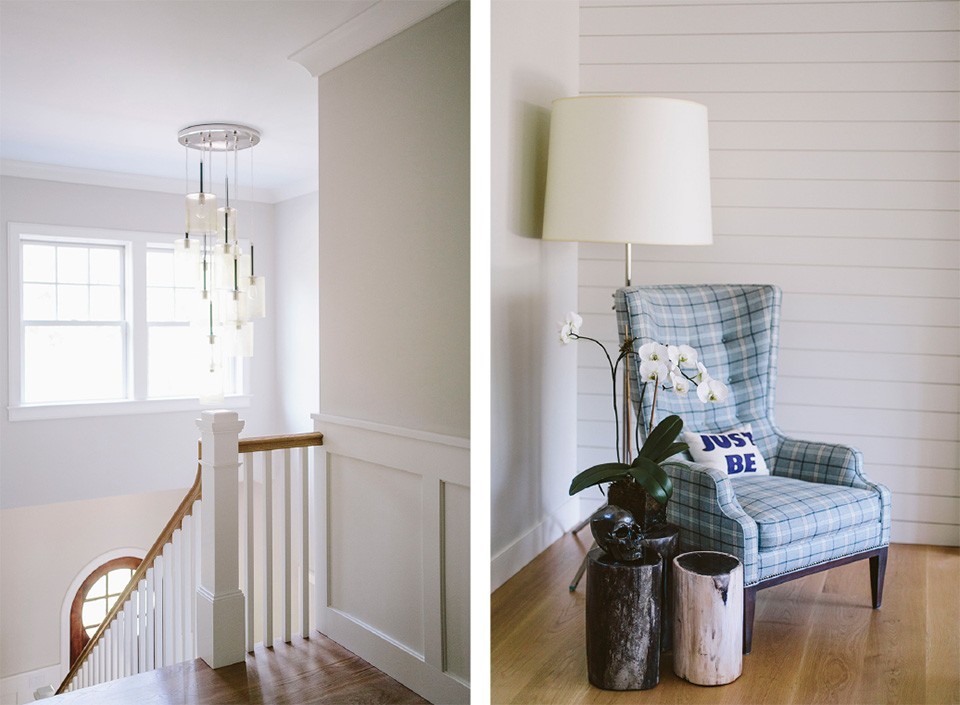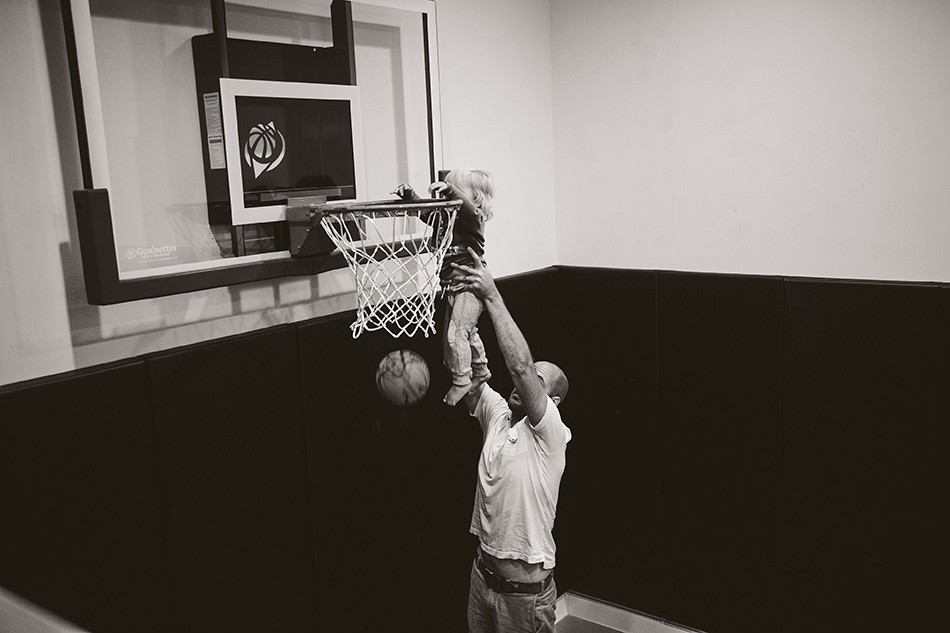 Evening entertainment, basketball with daddy—also Elin's first dunk.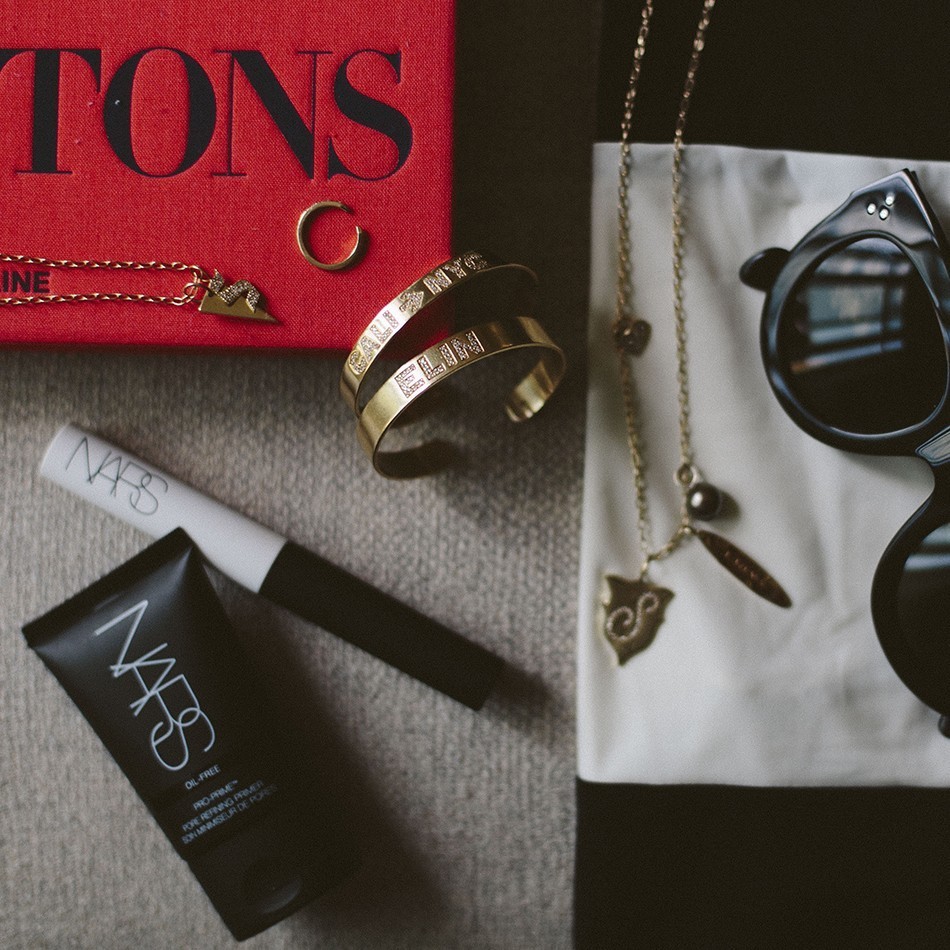 Hamptons necessities: Jennifer Fisher choker, cuffs, charm necklace and ring; to keep my shine at bay in the humidity I used Nars Pro-Prime Primer and Instant Line & Pore Perfector in my t-zone; a Solid & Striped swimsuit; Celine sunglasses (similar).
Photography by Arna Bee