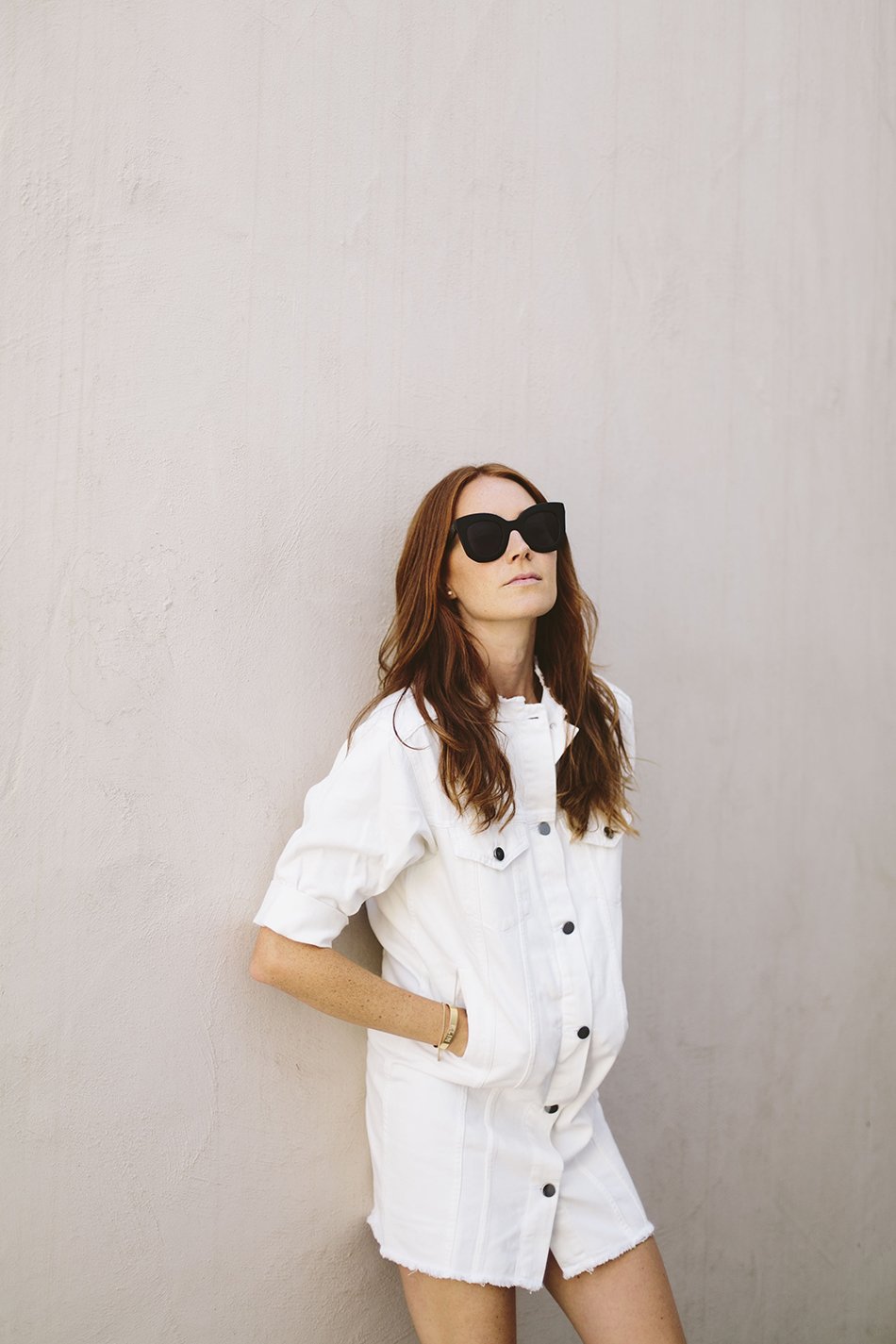 Last month there was a sudden hype over cut-off denim skirts. Images circulated the webisphere and I fell face first into the flurry of this thought: "I need one now!" So naturally I got to some serious internet hunting and couldn't nail one down that was as cool as the rugged Levi's one I had spotted on Pinterest. So the hunt continues, however what I ended up snagging to fulfill my angsty denim craving was a pretty killer white denim dress—it has pockets people! The shape caught my attention right away while pursuing Nordstrom. The top portion is shaped like a jean jacket and the bottom is short and sweet, the combo is utterly cool to say the least. My prediction? Short denim dresses are next to have a moment, so I rounded up some of my favorites below. Get em' while they're hot.
Topshop Denim dress, Gucci slides, Celine sunglasses (similar here and here).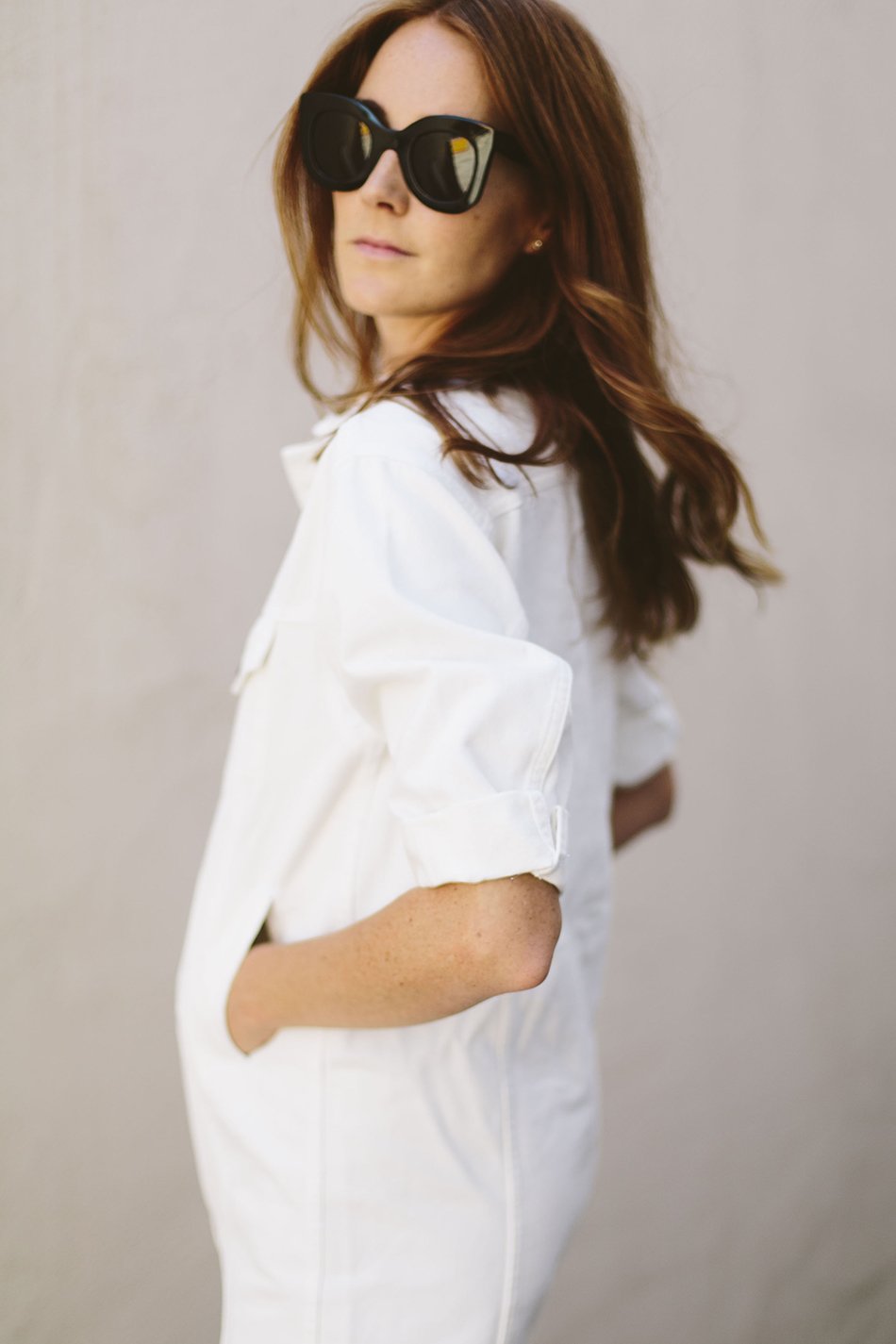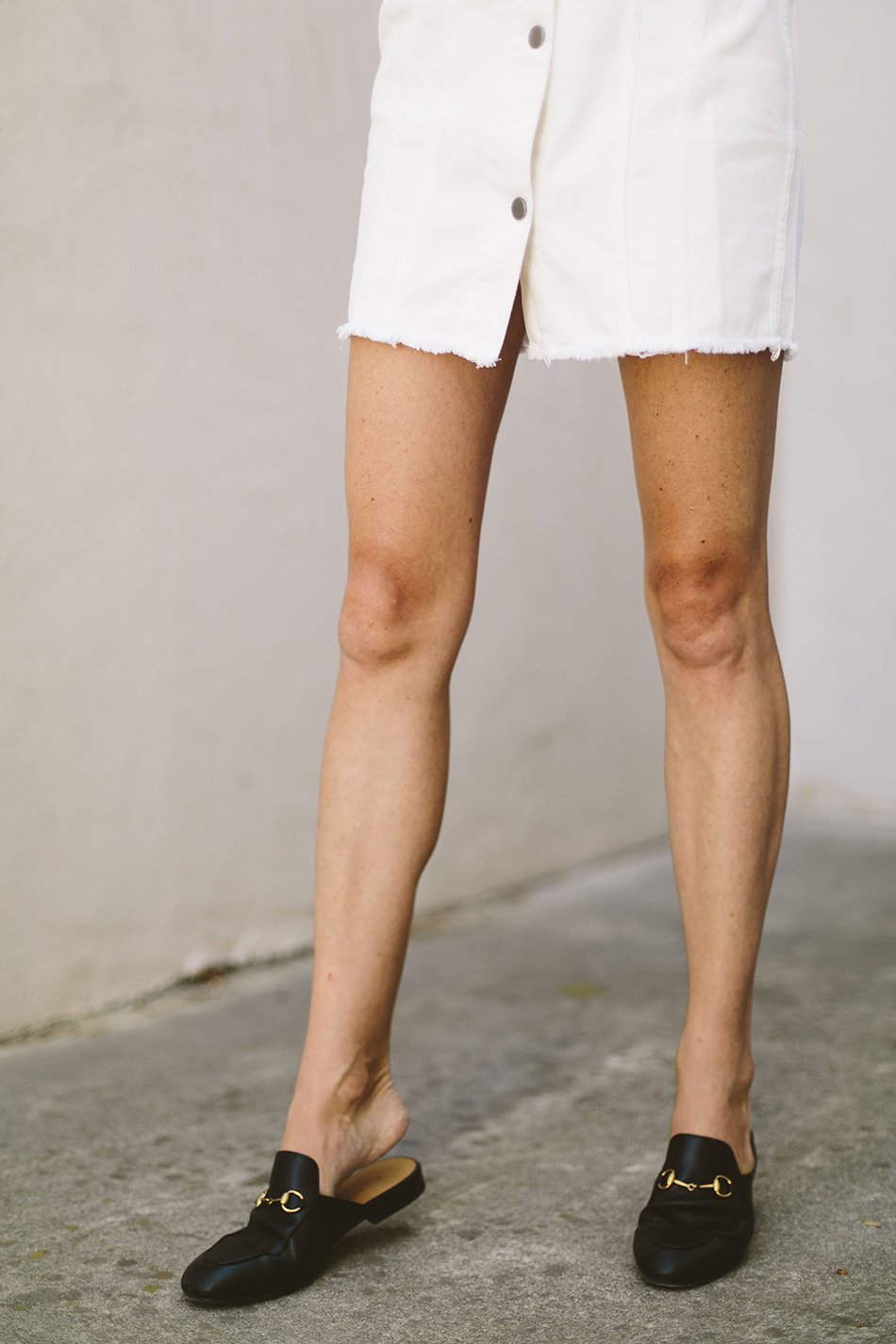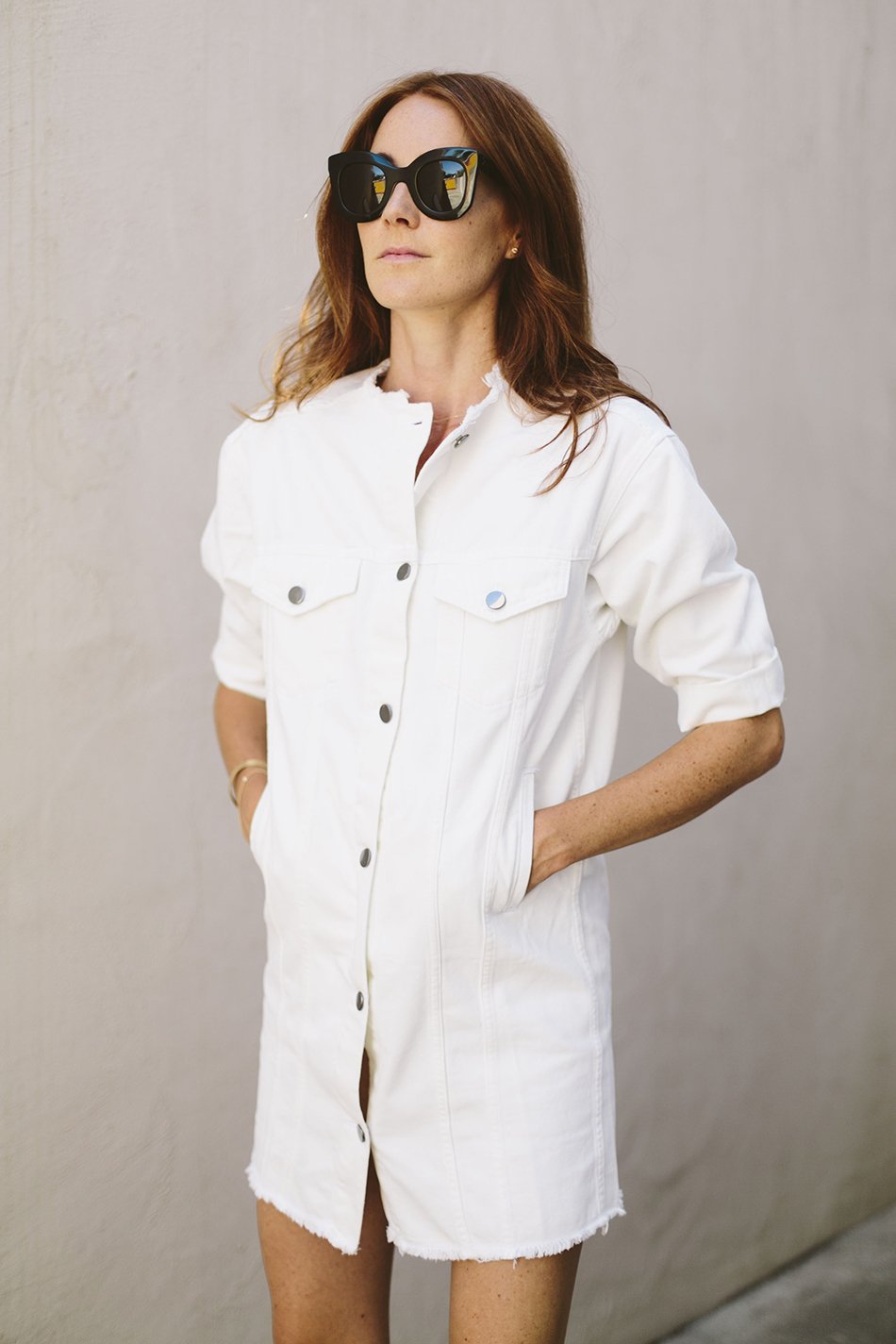 Photography by Arna Bee // Thank you to Nordstrom for supporting this post.