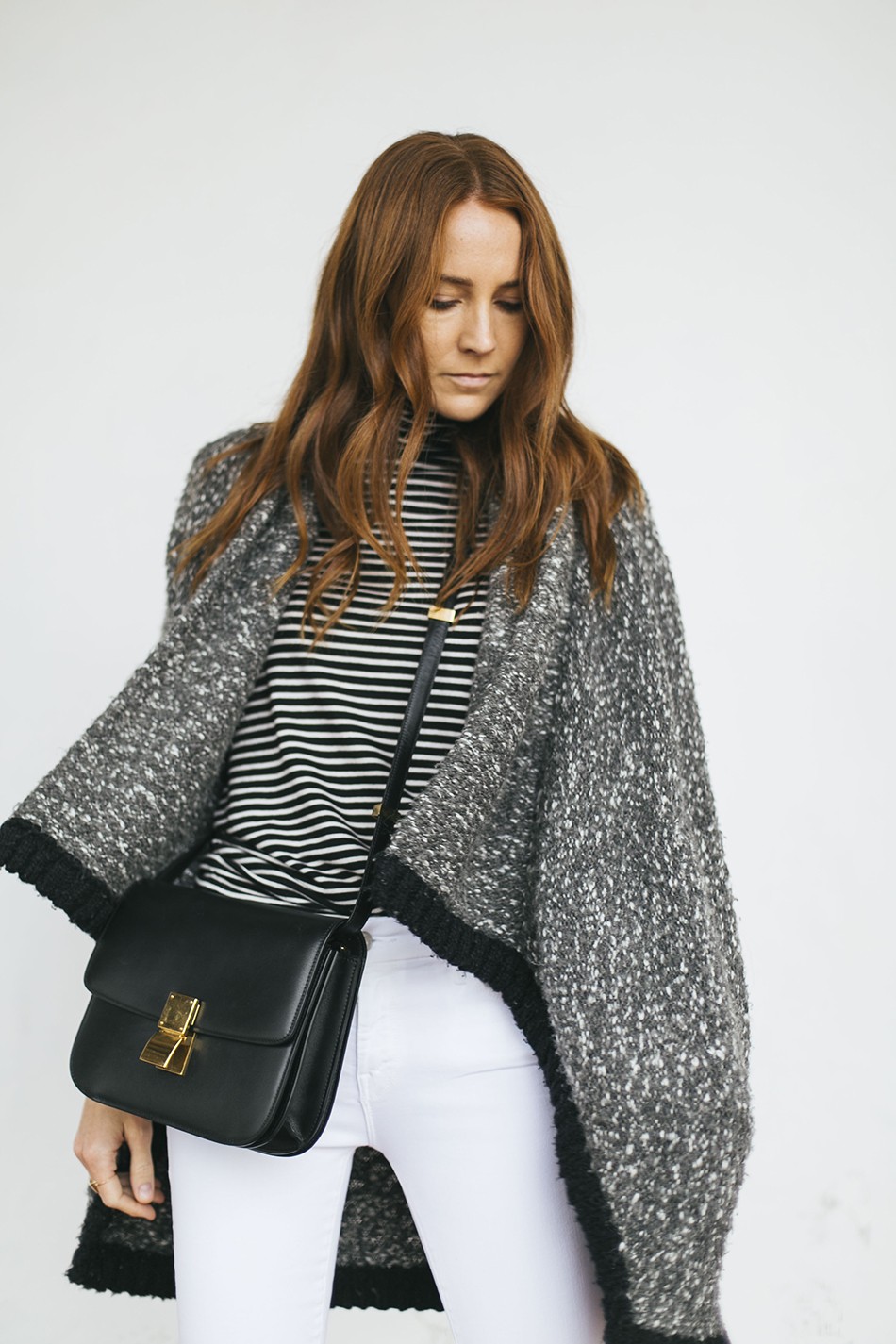 One thing I love about winter is that I always wind up rediscovering an old favorite. Cold days call for loads of layers and somewhere along the lines I end up rifling deep into my wardrobe. This was me last week while I was freezing one day and desperately looking for something cozy to wear. I rummaged through my knits and pulled out something I had completely forgotten about.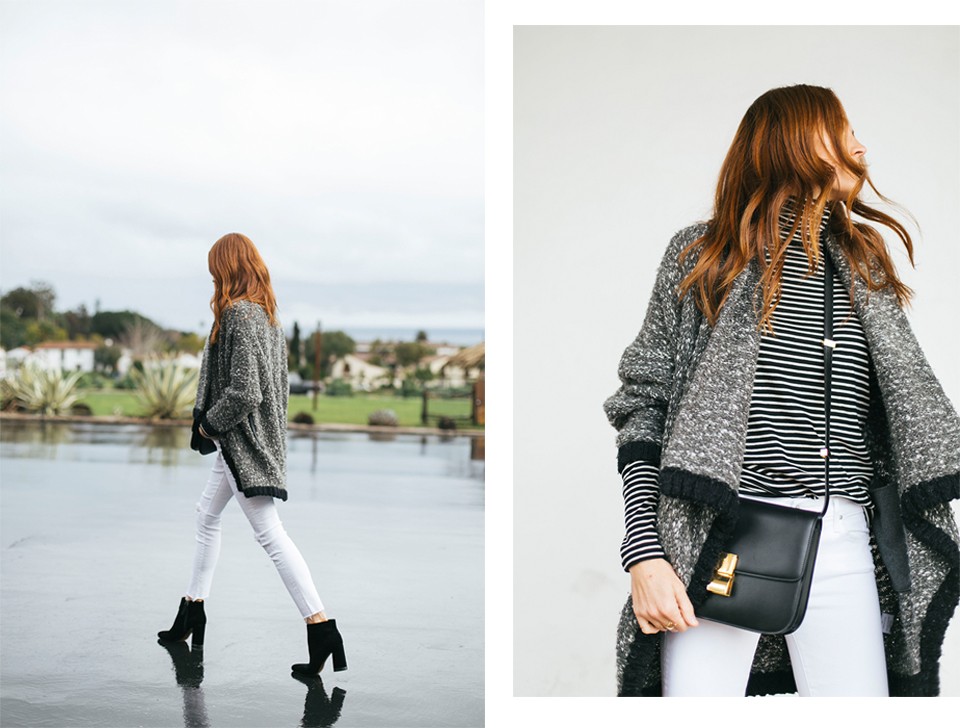 This chunky sweater was an old Brochu Walker (similar) buy back in the day. It's like a giant blanket you can wrap yourself up in and is warmer than it looks. I've relied on it through a few New York blizzards, used it as a nursing cover up and brought it on trips for the mere reason that it makes a great throw on the plane. A keeper that I've never been able to part with.
Similar finds…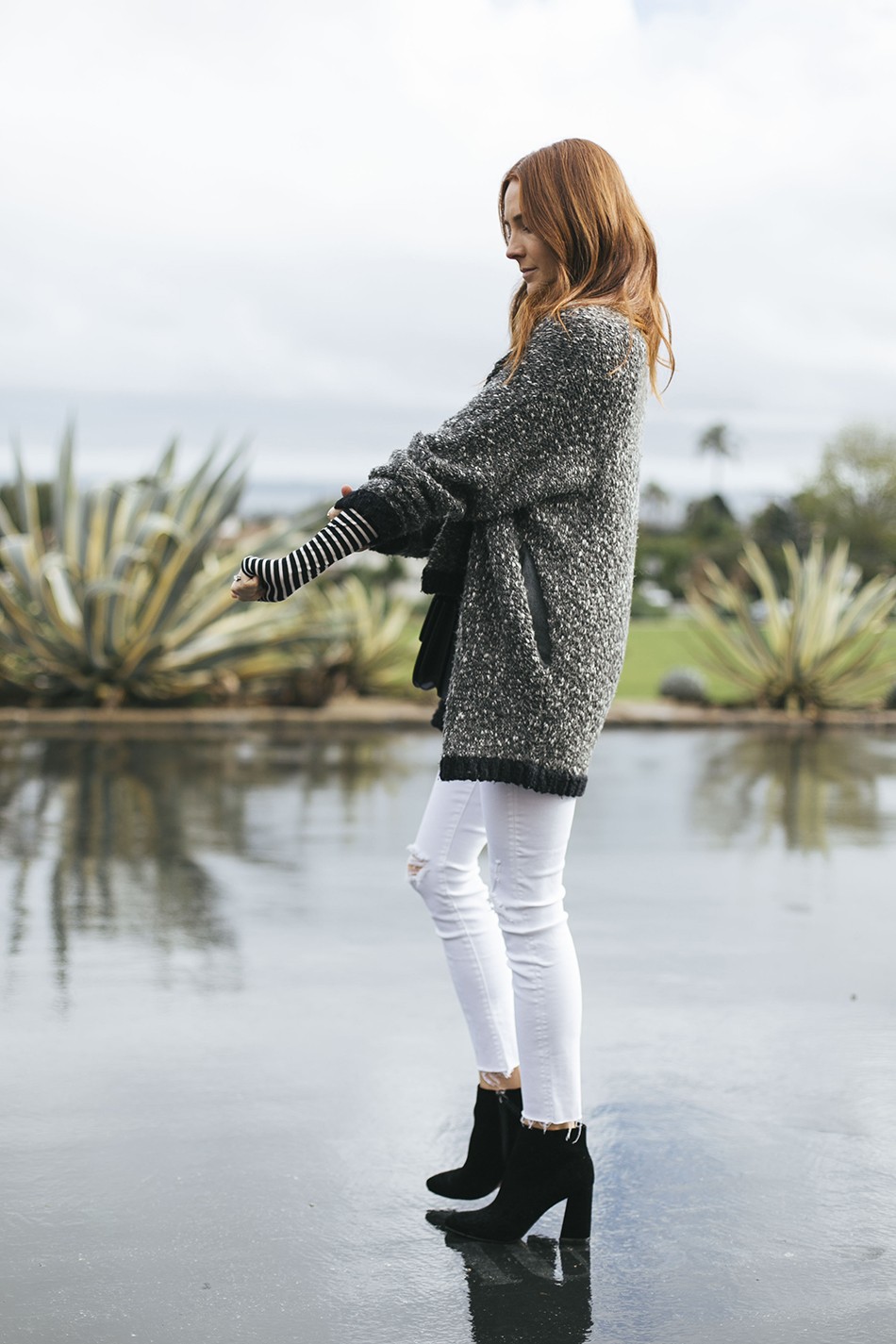 However lately I've been using it to get creative with layering patterns. The neutral gray with speckles of white make it an easy piece to mix black and white stripes, graphic tees and even other textures and knits. This tissue thin turtleneck from J.Crew has been a favorite to layer with these past couple of weeks. I've been wearing them under just about everything—even some summer tanks. The best part, they come in a plethora of colors and patterns. An essential when it comes to winter layering.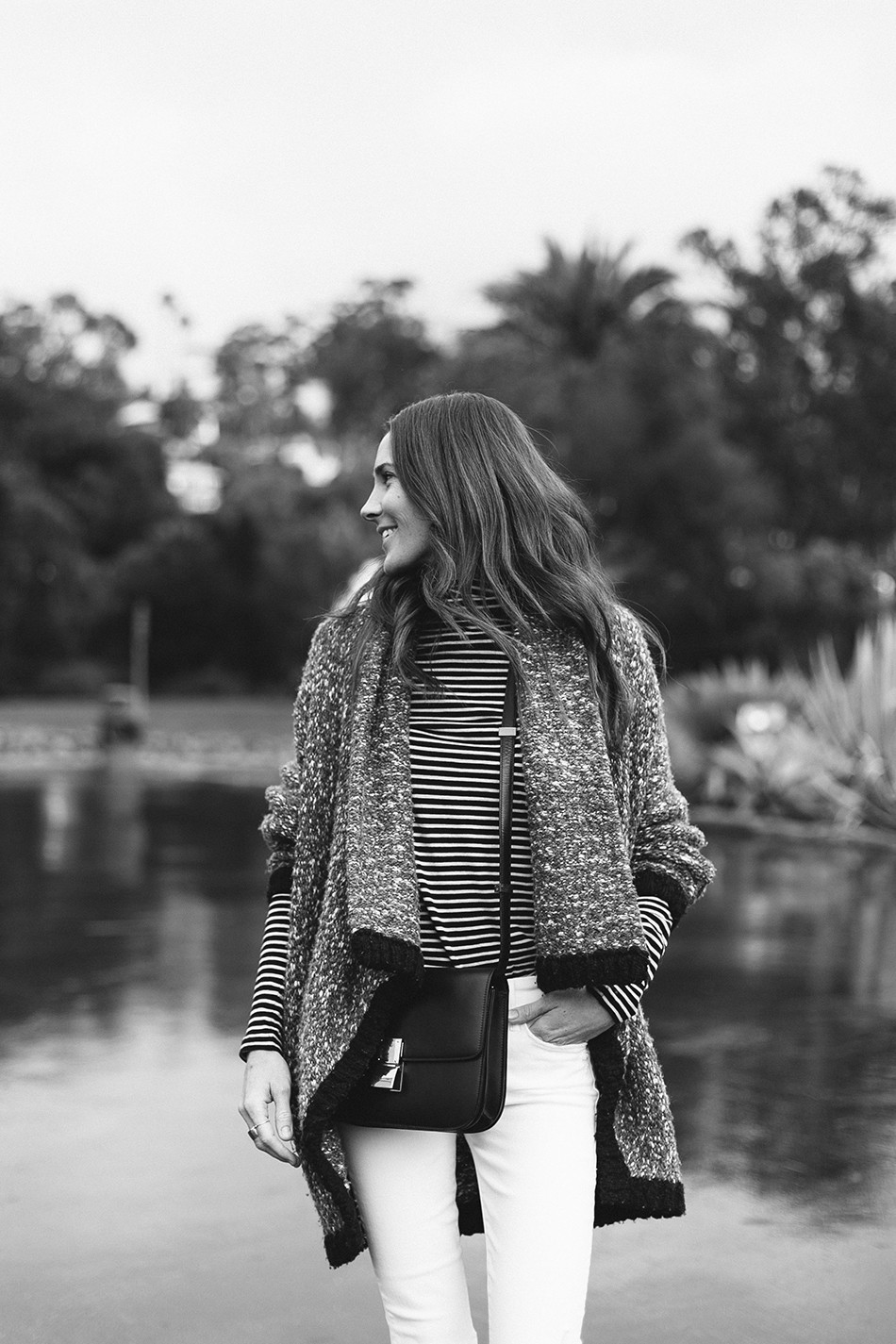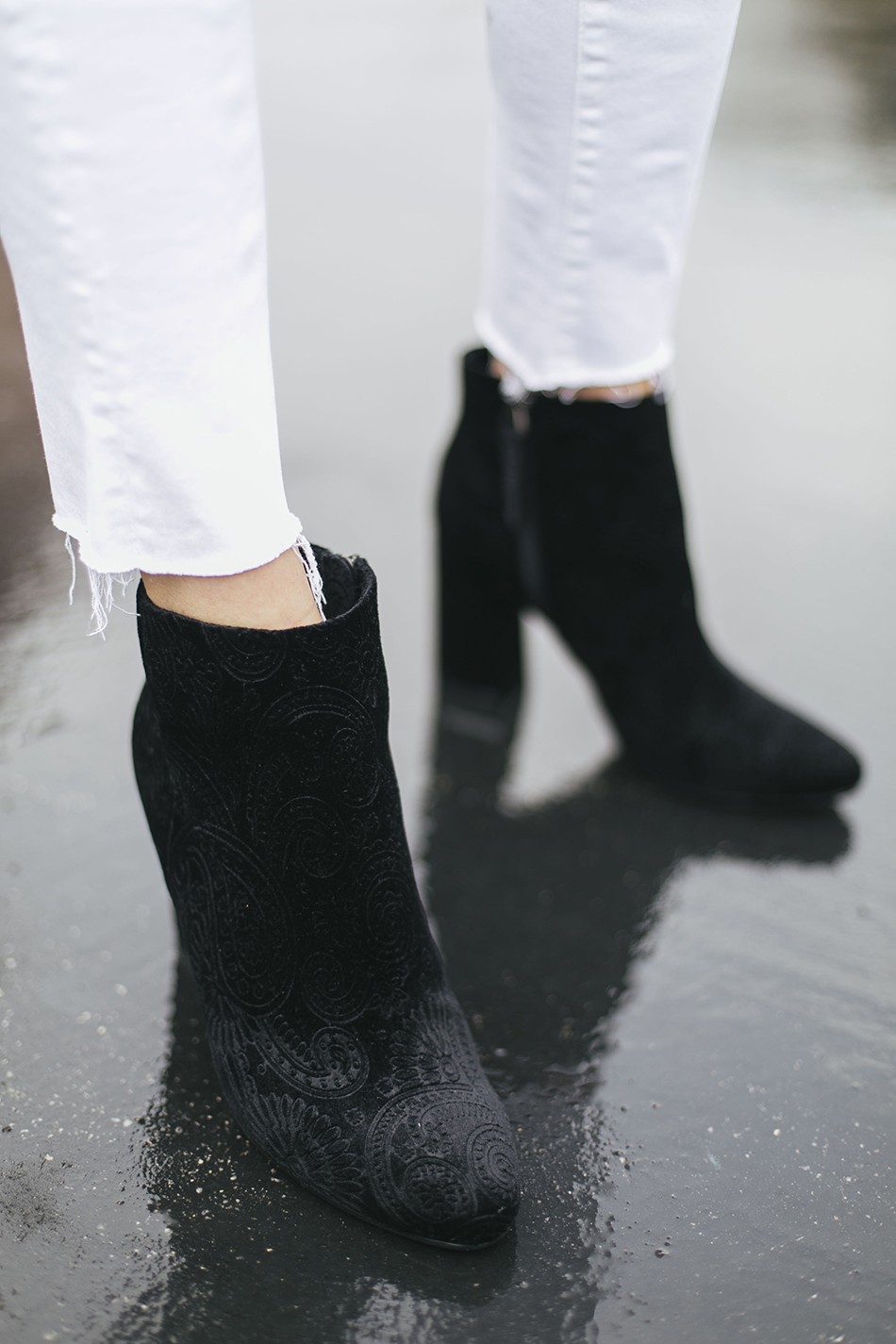 Boots by Who What Wear collection, Mother Denim jeans and Celine bag.
Photography by Arna Bee