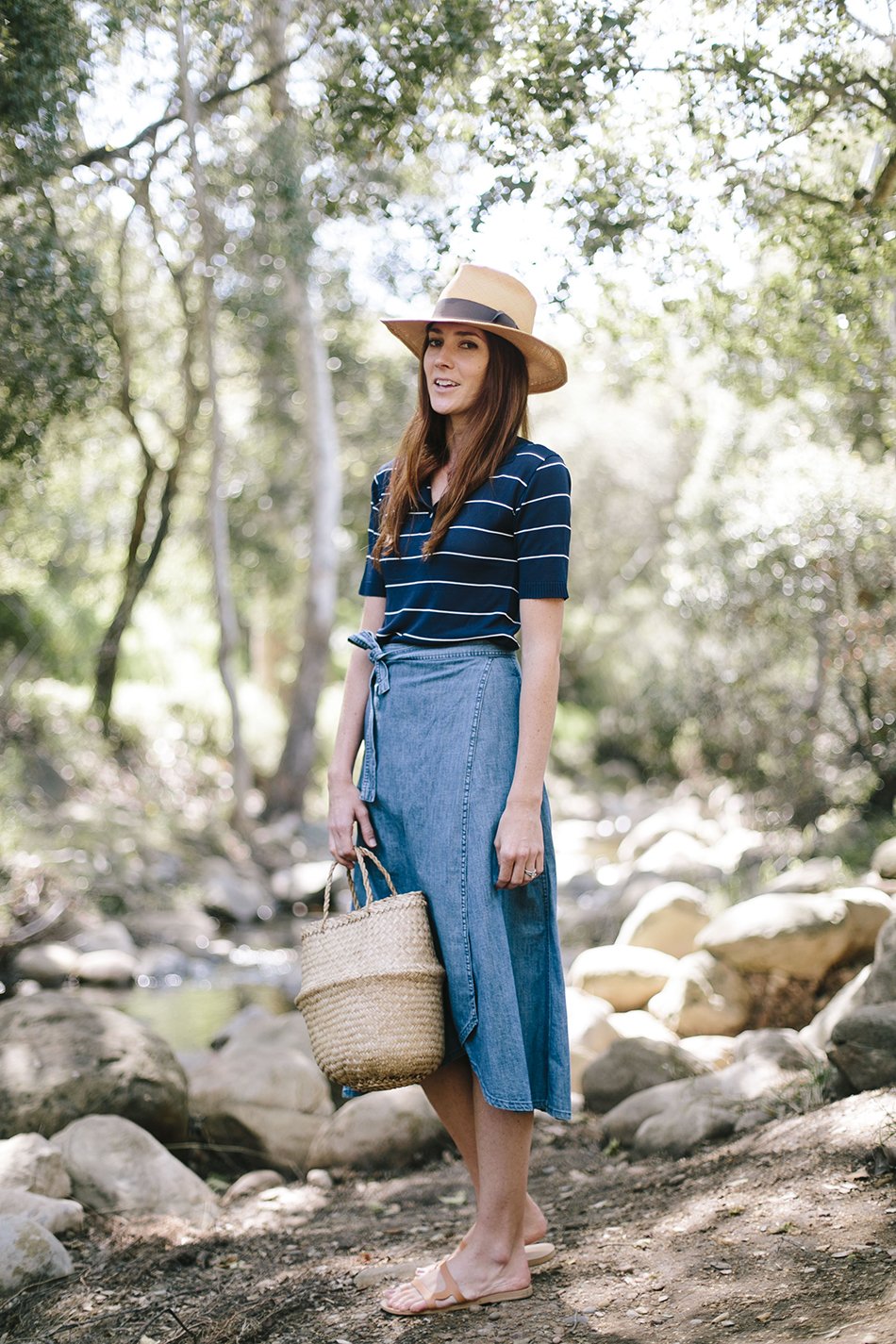 There's something about blooming landscapes, sunny days and a soundtrack of birds chirping everywhere that immediately makes me want to plan a picnic. I have yet to actually pull one together (loading up on ideas I'll share soon) but the look, I've got down.
If you're like me, picnics revolve around the food and let's face it, nothing stunts an indulgent afternoon than uncomfortably tight jeans—or anything tight for that matter. First order of business, the more free flowing the better. And so I present to you the next best thing to your favorite pair of jeans, the denim wrap skirt (another favorite here). I've decided its the most comfortable option for lounging on the ground and looking incredibly chic in the process, not to mention versatility for getting a little color on those pasty winter legs. Another plus, denim goes with pretty much anything.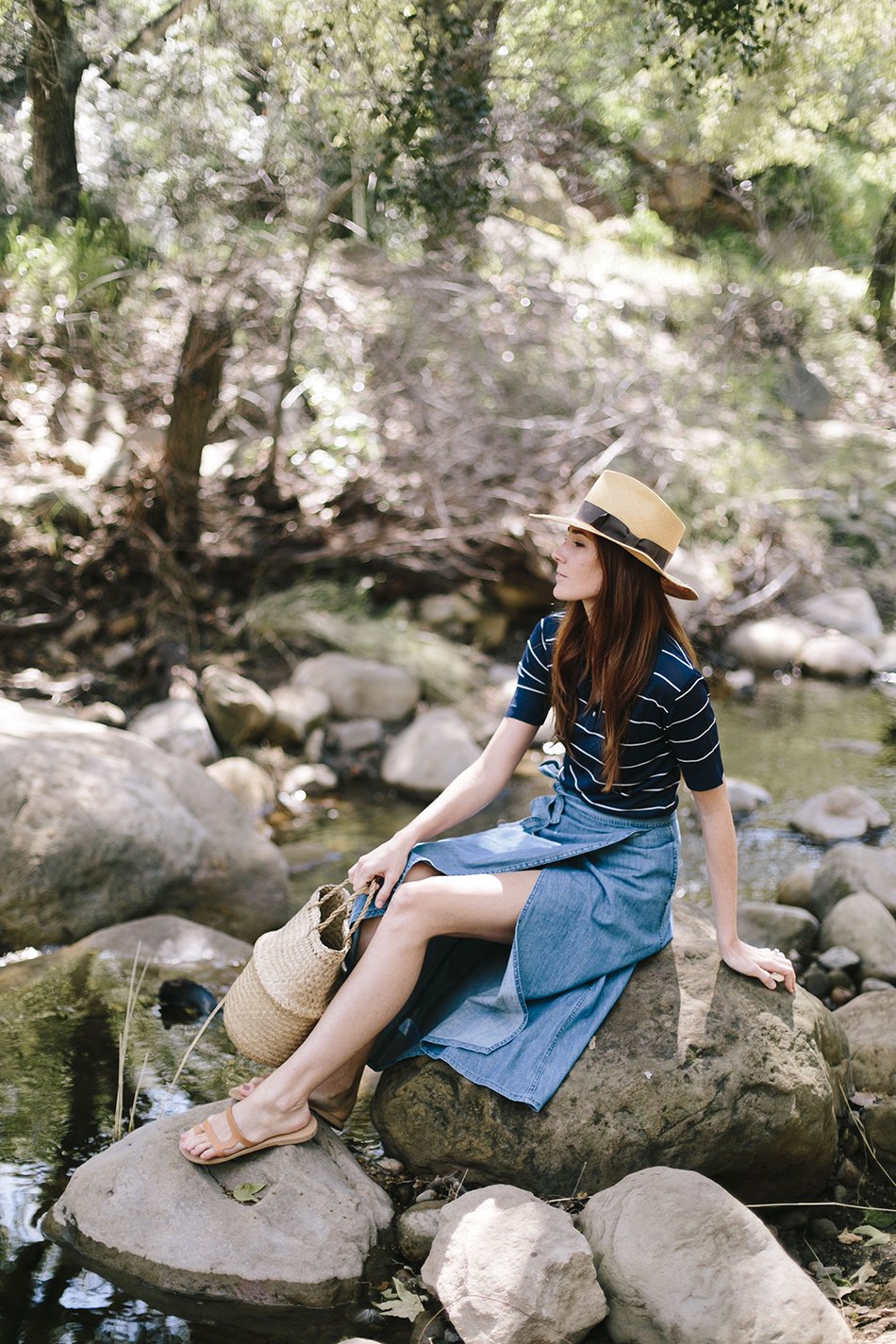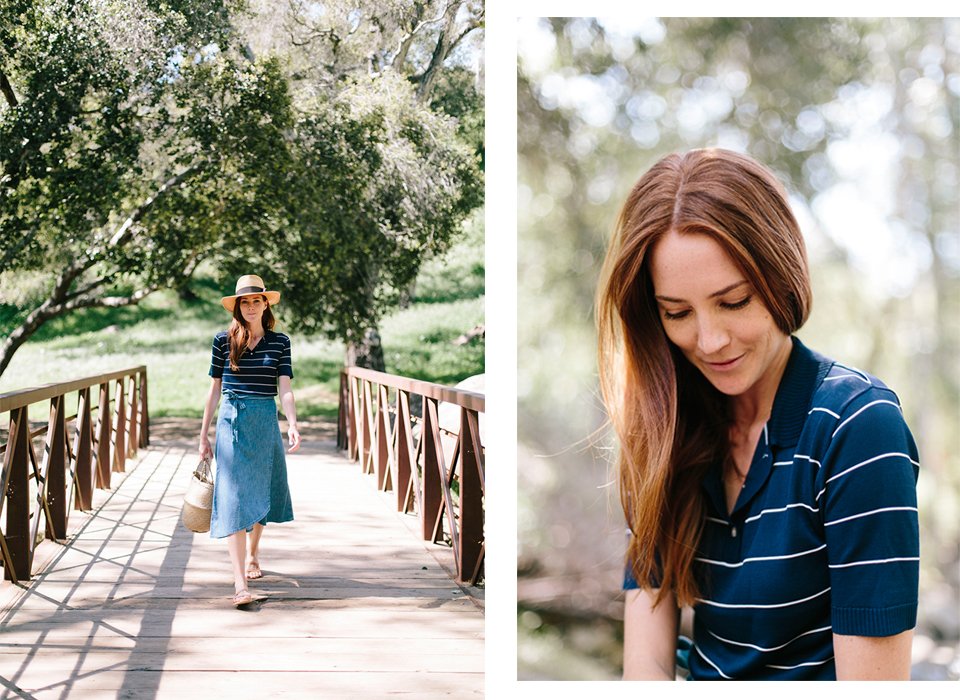 My latest t-shirt obsession is a company I discovered called Kule. Hands-down the coolest (pun intended) classic stripes, in the softest cotton that has a bit of weight to it, giving them a more structured shape. I'm coveting every cut, color and style that's out there (see my favorites below) and plan on living in them all season long. Wearing the Piper polo here.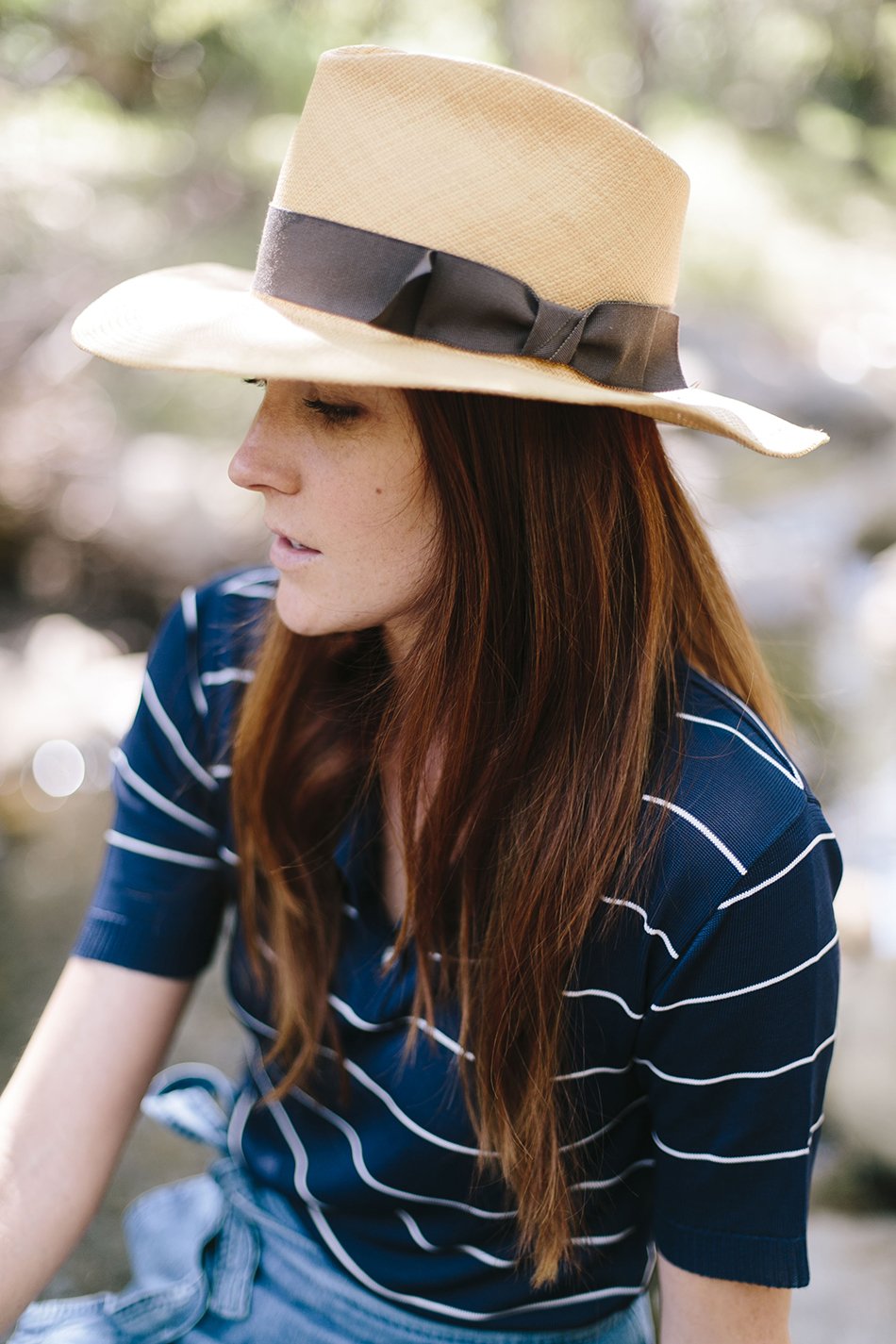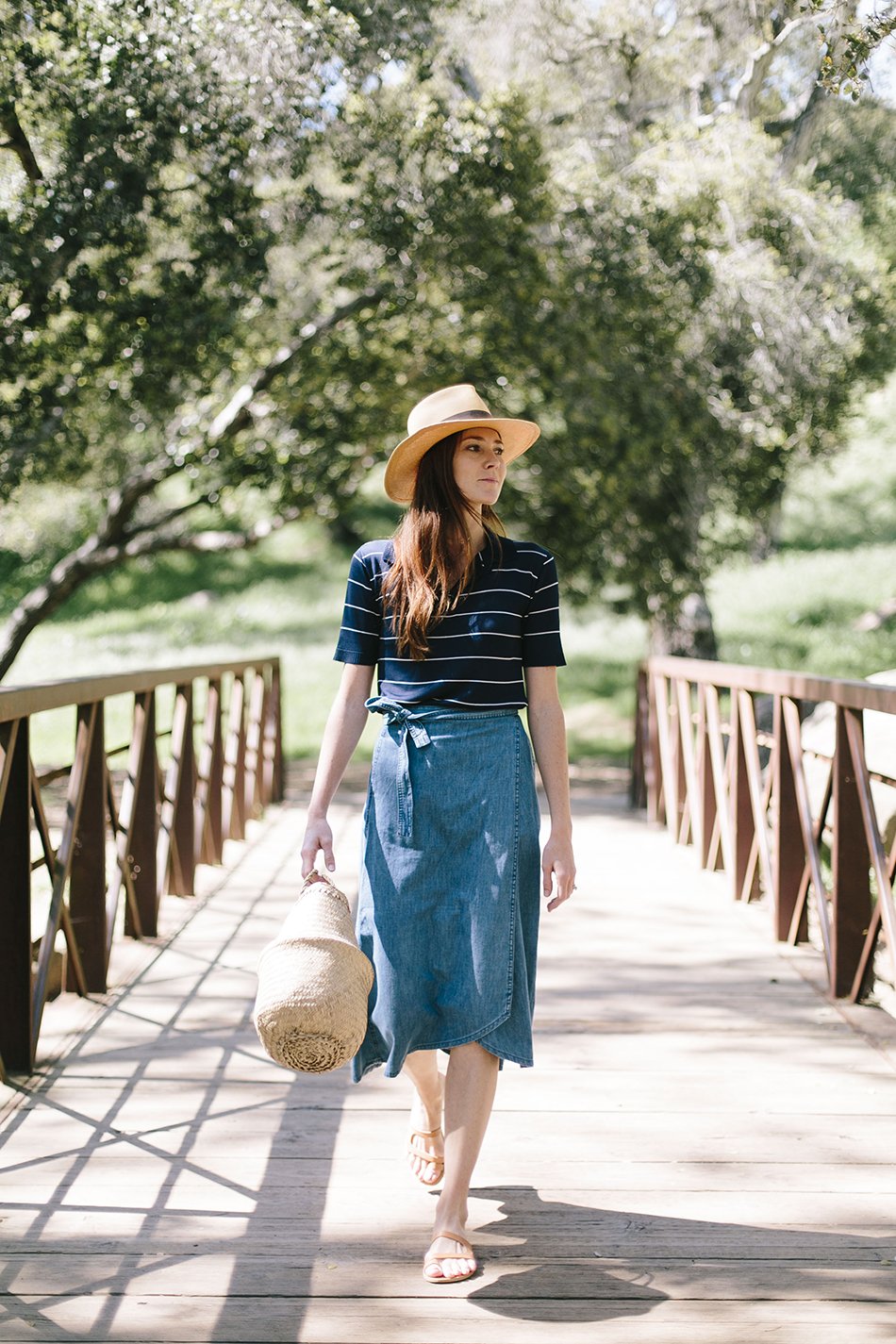 I've been so pumped on picnicking that I've even gravitated towards using a straw picnic-like tote bag as my handbag of choice these days. This one you can find here, but I'm hunting down some other options because I love this trend so much—what do you think about it?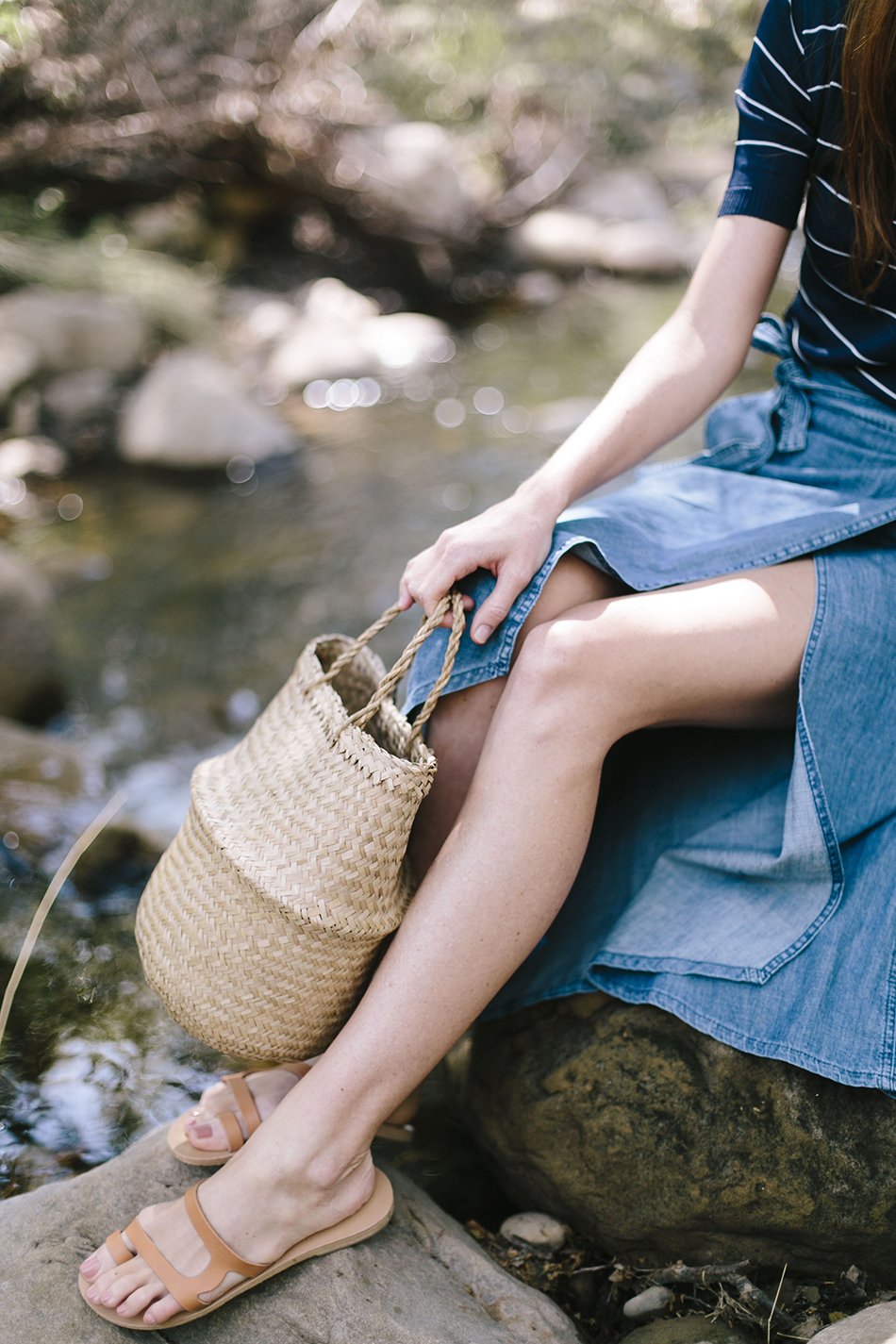 Photography by Arna Bee