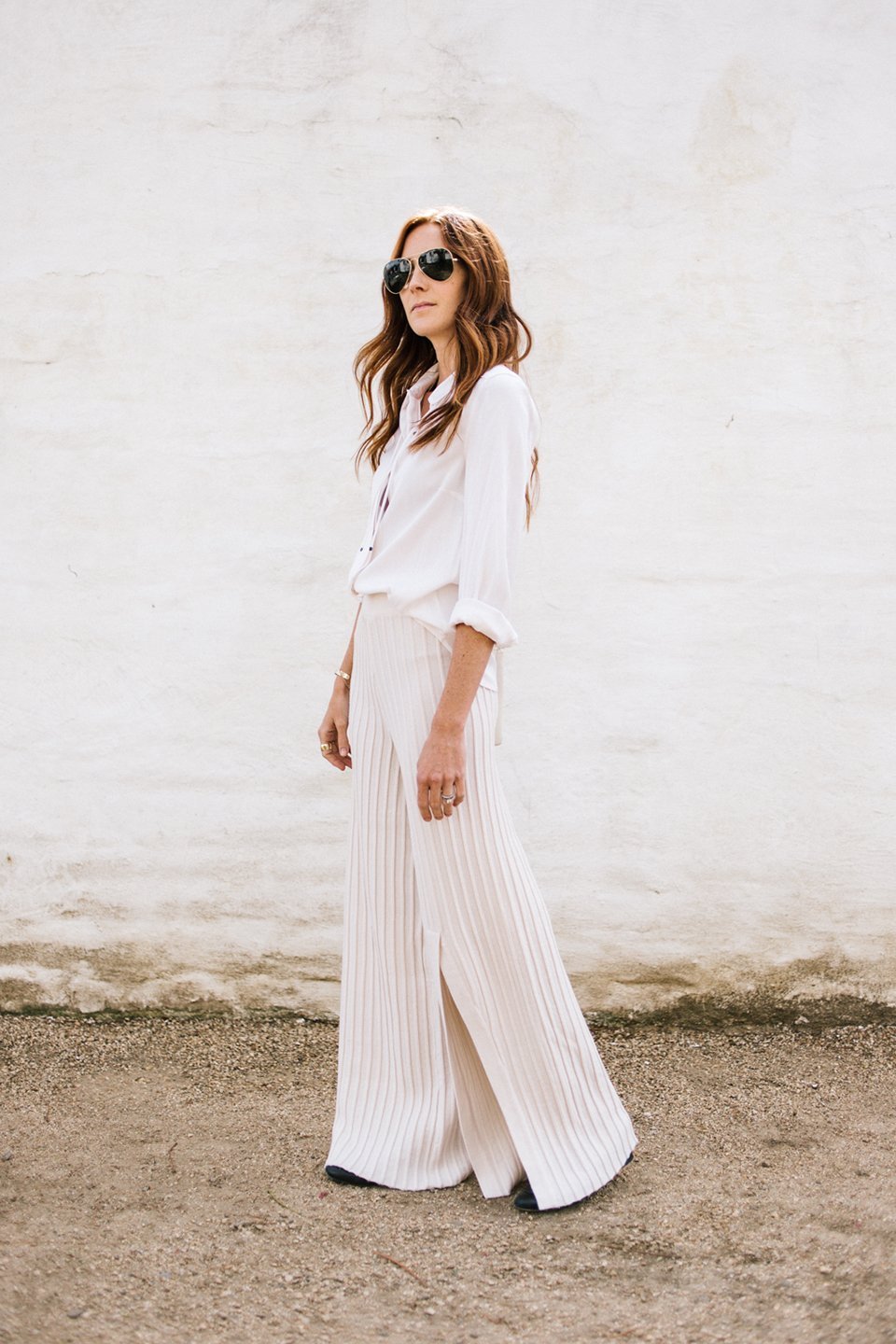 Don't get me wrong I love chocolate eggs, easter baskets, brunching, mimosas (how many was that?) and all the other sweet things that come along with Easter, but my favorite part is getting to pull out those crisp whites. It always feels like the first legitimate excuse of the year to leave the house in something so clean and bright—and I'm takin' it. 
Considering I have a healthy chunk of my wardrobe designated to "white" pieces—I have no will power when it comes to sweet lacy tops and dresses—it's become one of my favorite get-togethers to plan a look for. Whether you're heading to a casual family brunch or stopping into a fancier affair, here are a few classic pieces you can't go wrong with.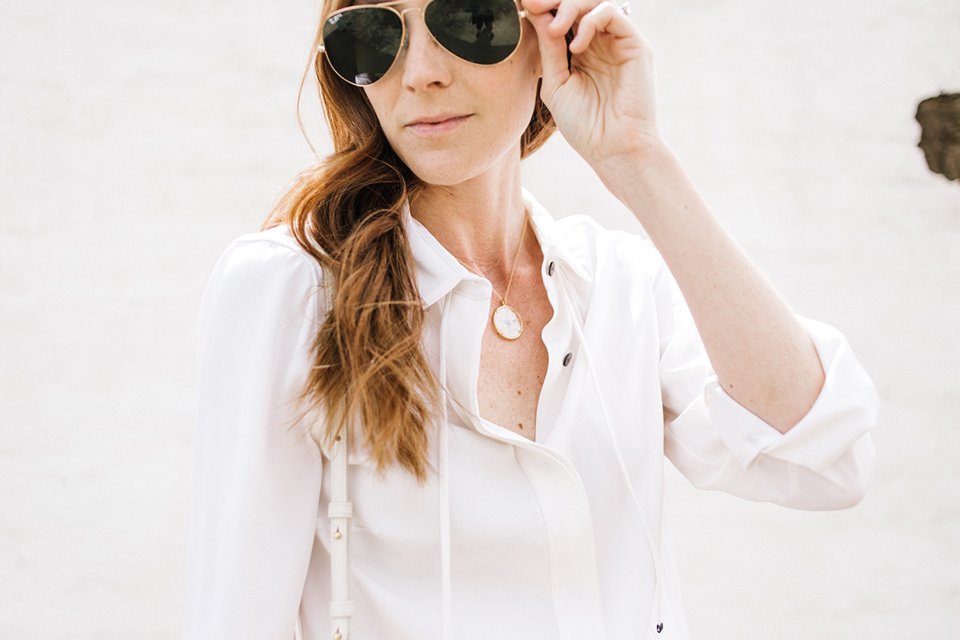 A sophisticated white blouse. Pair it with jeans or dress it up with a pleated skirt or wide leg pants. Some favorites here: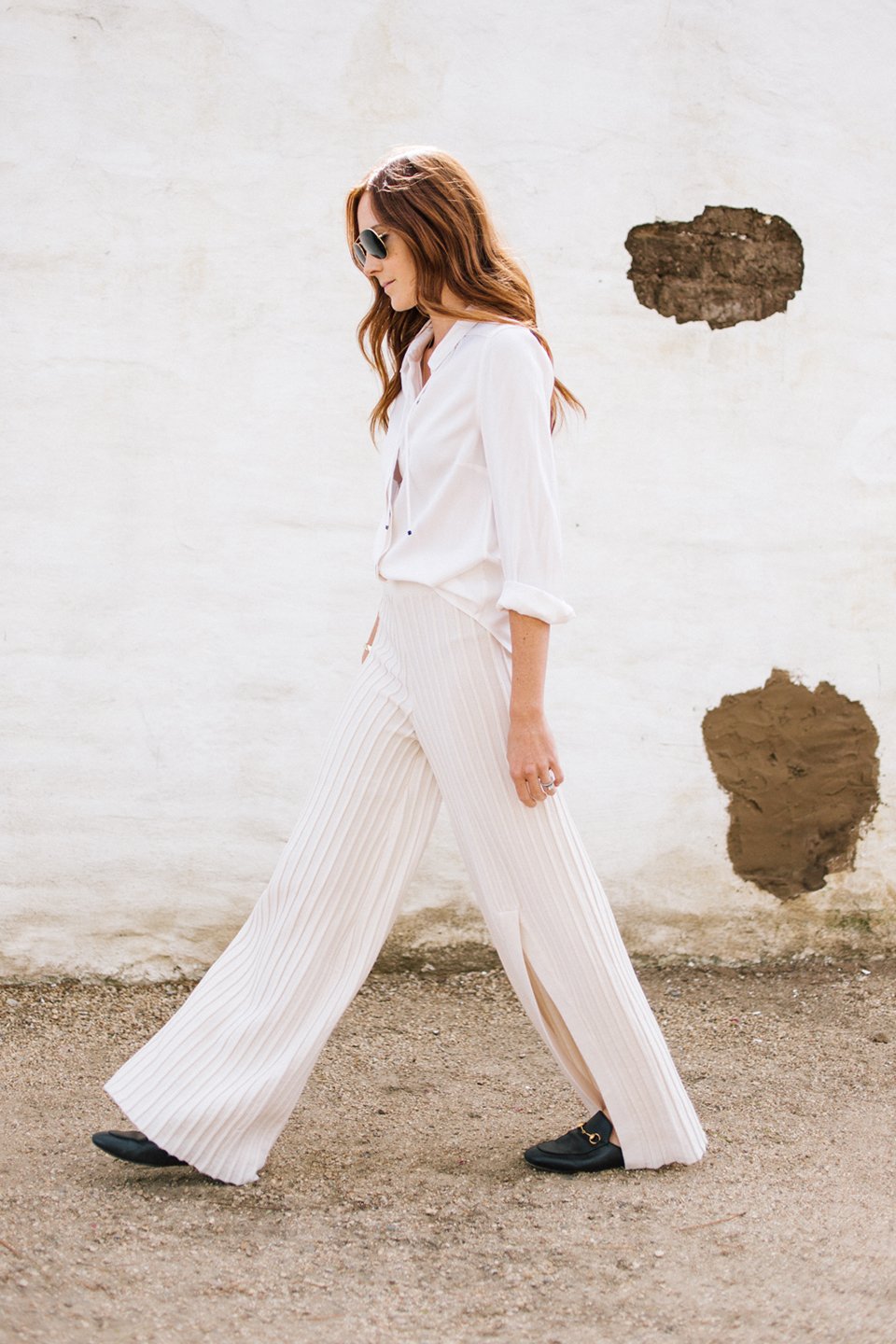 Comfortable wide leg pants (pictured). If the weather isn't quite "sundress" friendly, you can still get that Spring vibe with a pair of ivory pants.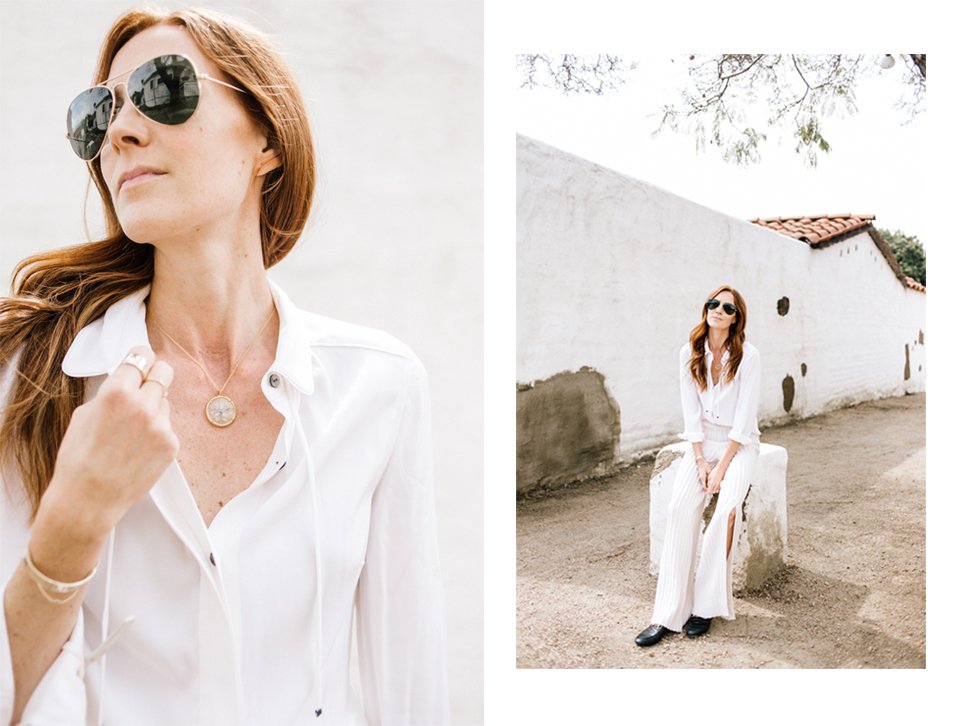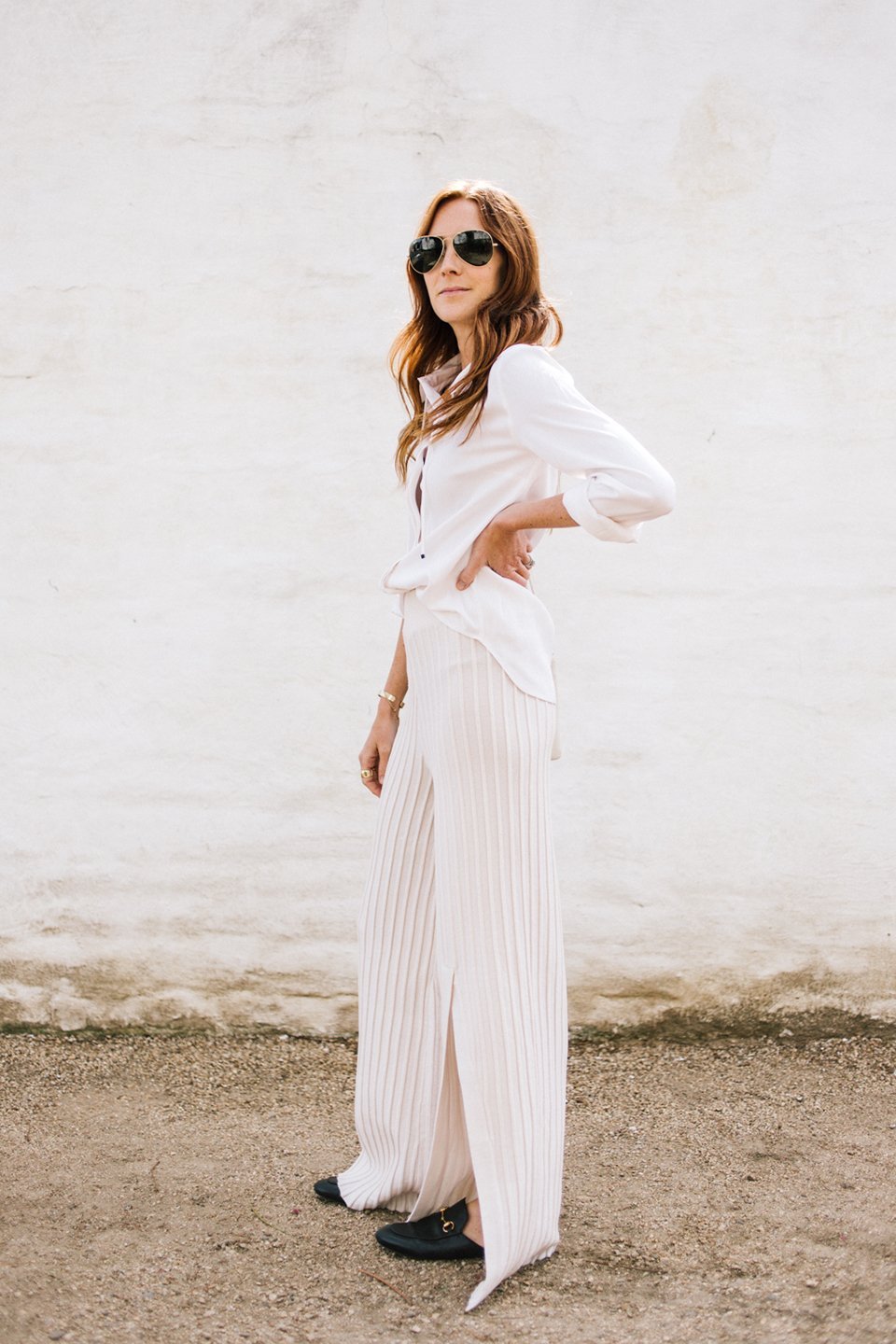 Lastly, a good pair of slides. Lounging, hunting for eggs and a lot of being on grass (translation, heels not welcome).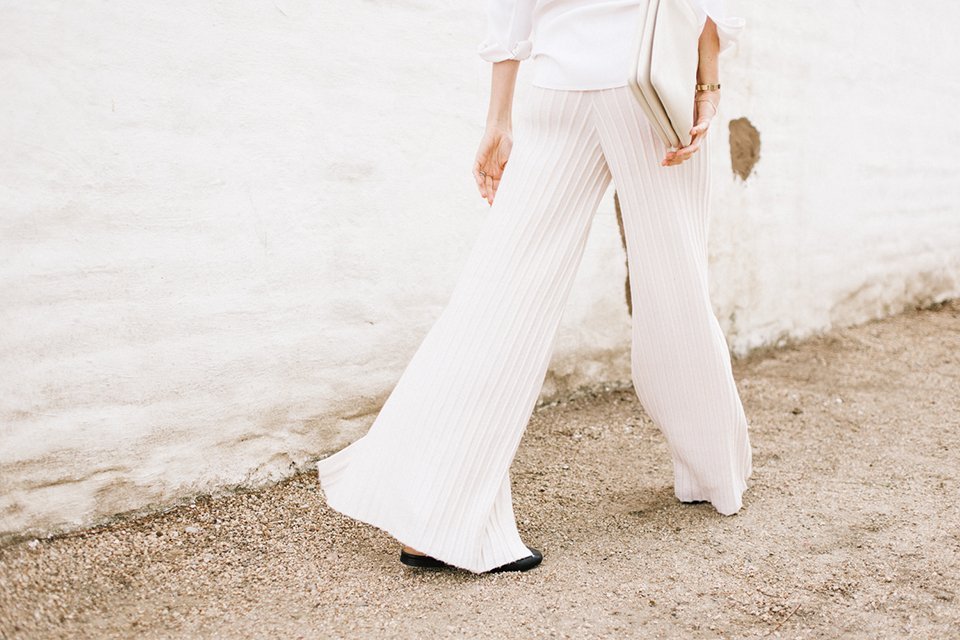 Images by Jacqueline Pilar.