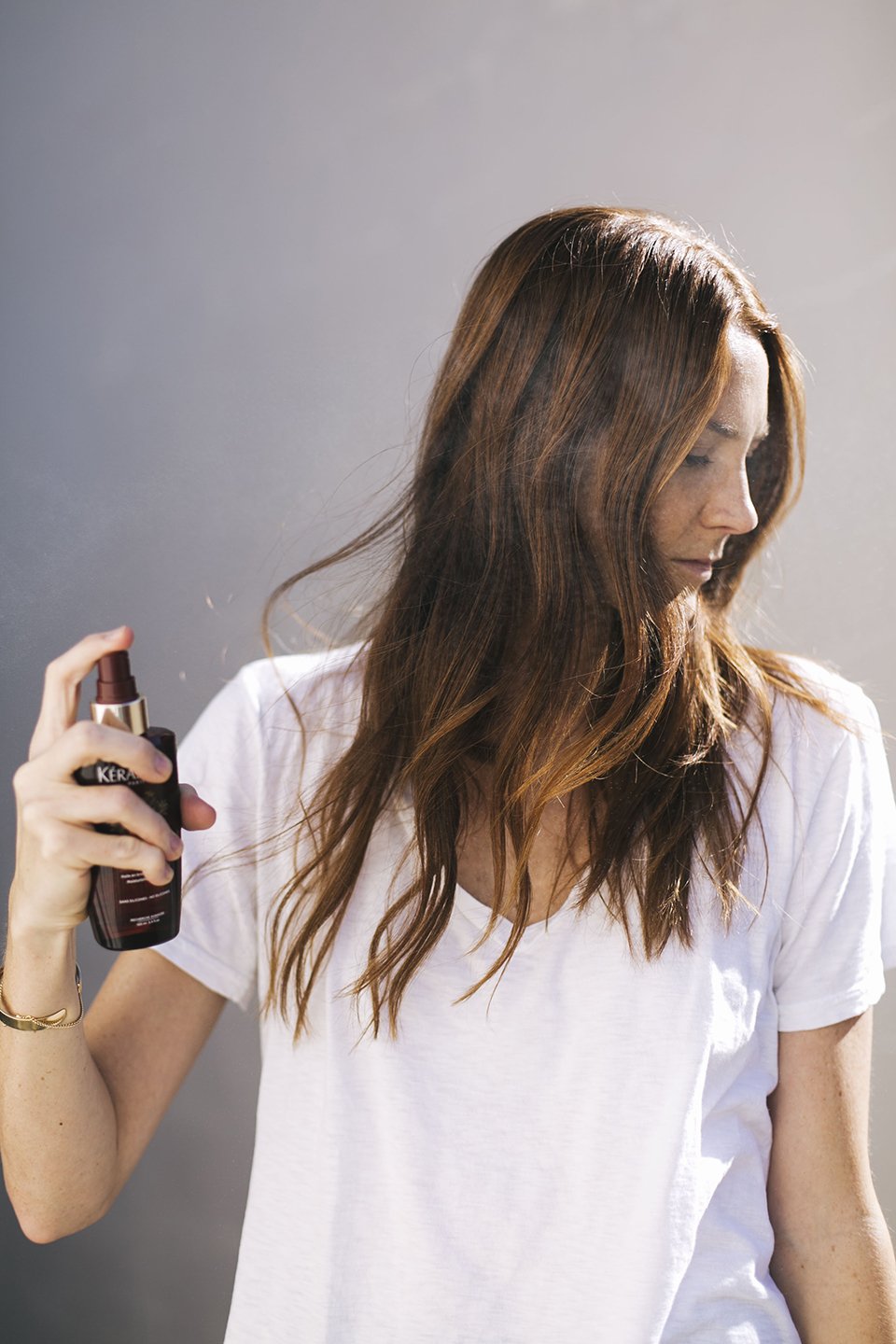 I'm what you'd call a low maintenance gal, for the most part. Anytime I can opt out of spending too much time on my hair I'm all for it, which is why you'll see me with a low bun a lot of the time. But if you catch me on a good hair day most likely I'll be sporting some loose messy waves.
I'll be honest, since having Elin 2+ years ago my hair has been through some funky stages with loads of new baby hairs, a layer underneath that is a whole different texture and more frizz than ever before—thanks hormones! The many variables we go through (weather included!) make it a constant learning curve as to what works. And every once in a while you have to change it up. I've been on a good hair streak this month so I wanted to share the products and routine that have been working like a charm.
Between letting my hair air dry partially in a low bun to discovering some new product lines that are crazy good, here are some key steps I've become addicted to.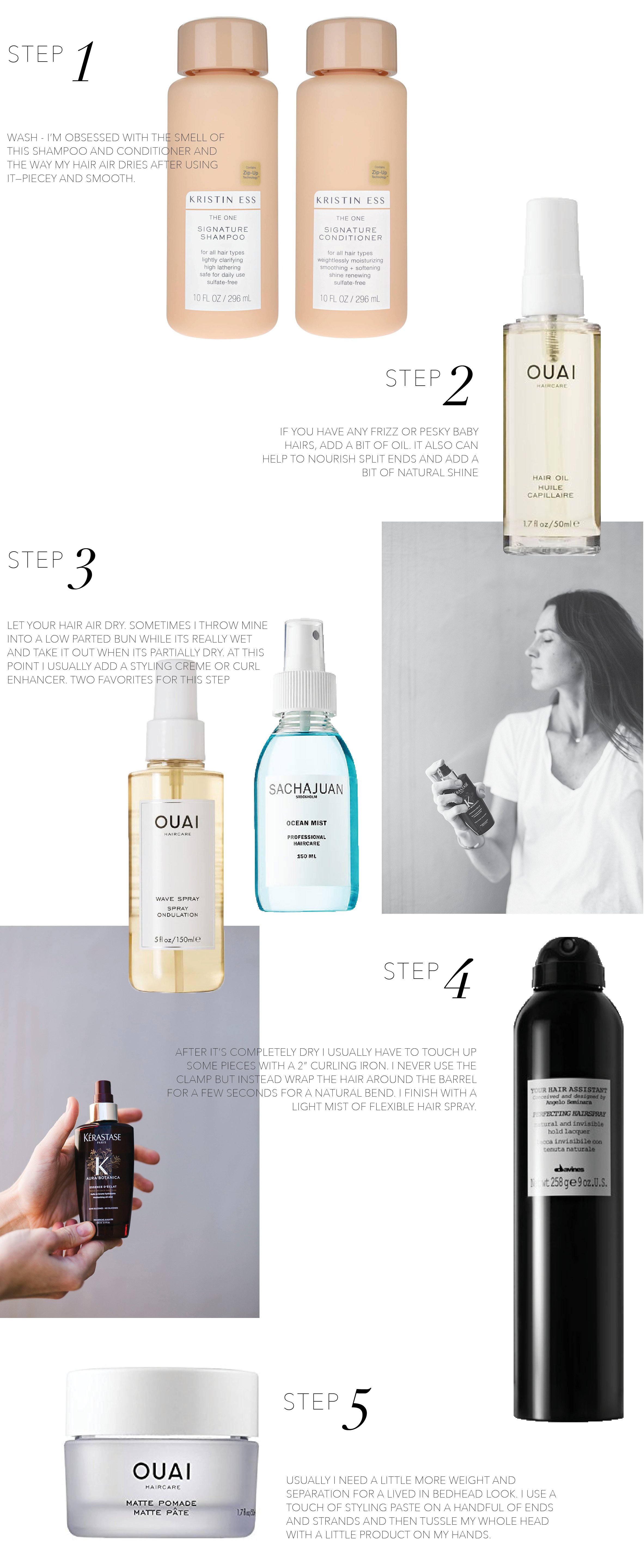 I'd love to hear what you're using, testing out and doing to make your hair amazing these days. I love odd little tips when it comes to styling—let me know below! xx
Shop all the products here:

Photos by Arna