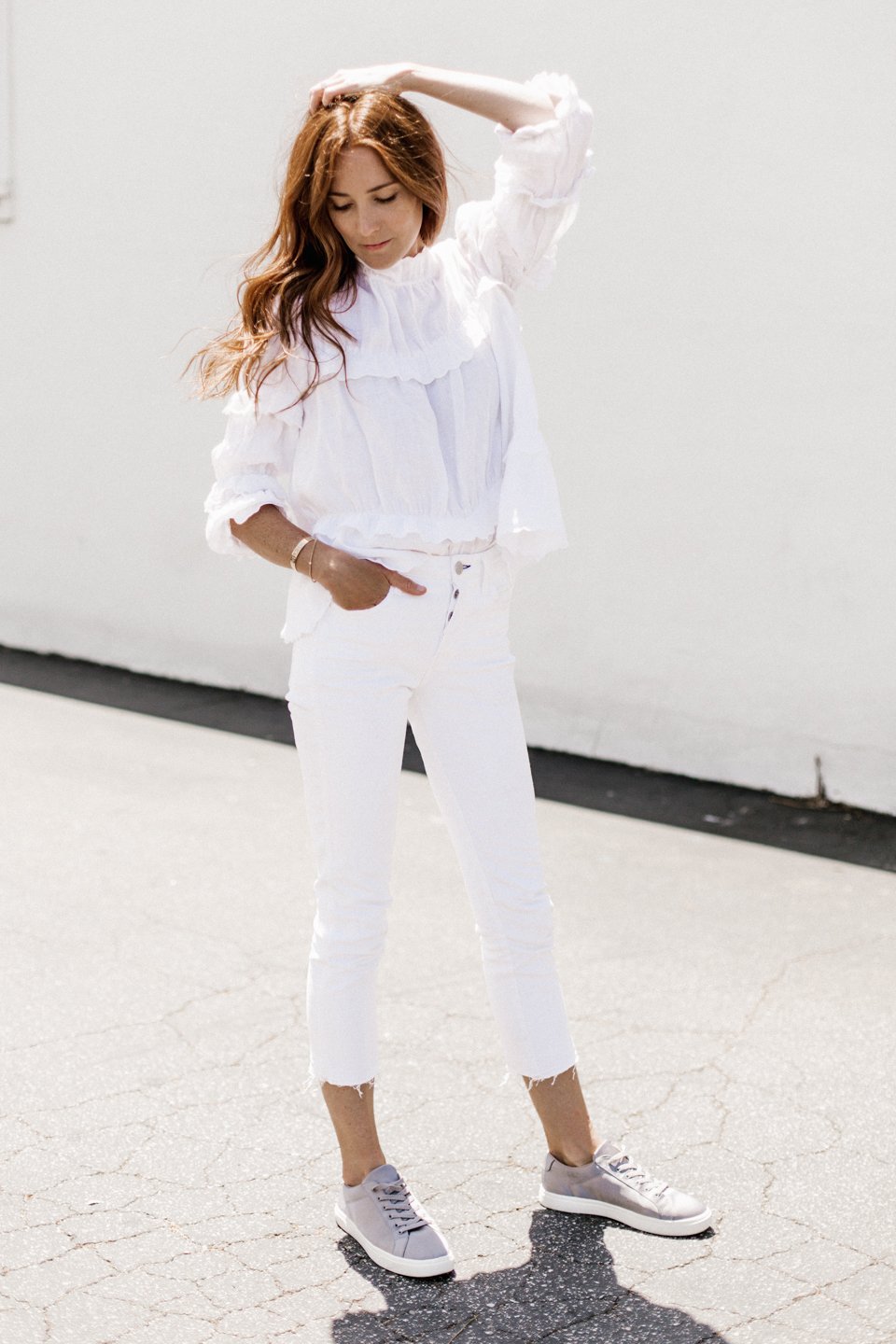 I've been all about my kicks these days. I fall hard for that classic summer camp look—cut-off denim shorts, a worn-in tee and sneaks—à la Dazed and Confused and every other 80's flick. However, sometimes that look feels a little sloppy at times in my everyday routine. So I've modified my 'schools out' vibes for a more grown up approach. Don't get me wrong, you'll still find me in my favorite paper thin tee and short shorts on a casual Sunday.
I got so many questions about this look I posted on instagram so I decided to dedicate a whole post around 'dressing up your sneakers.' And yes you can dress them up, contrary to what you Mom may have told you in the past. Here's my recipe for getting that upscale athleisure look that could take you from errands and a meeting to a dinner date.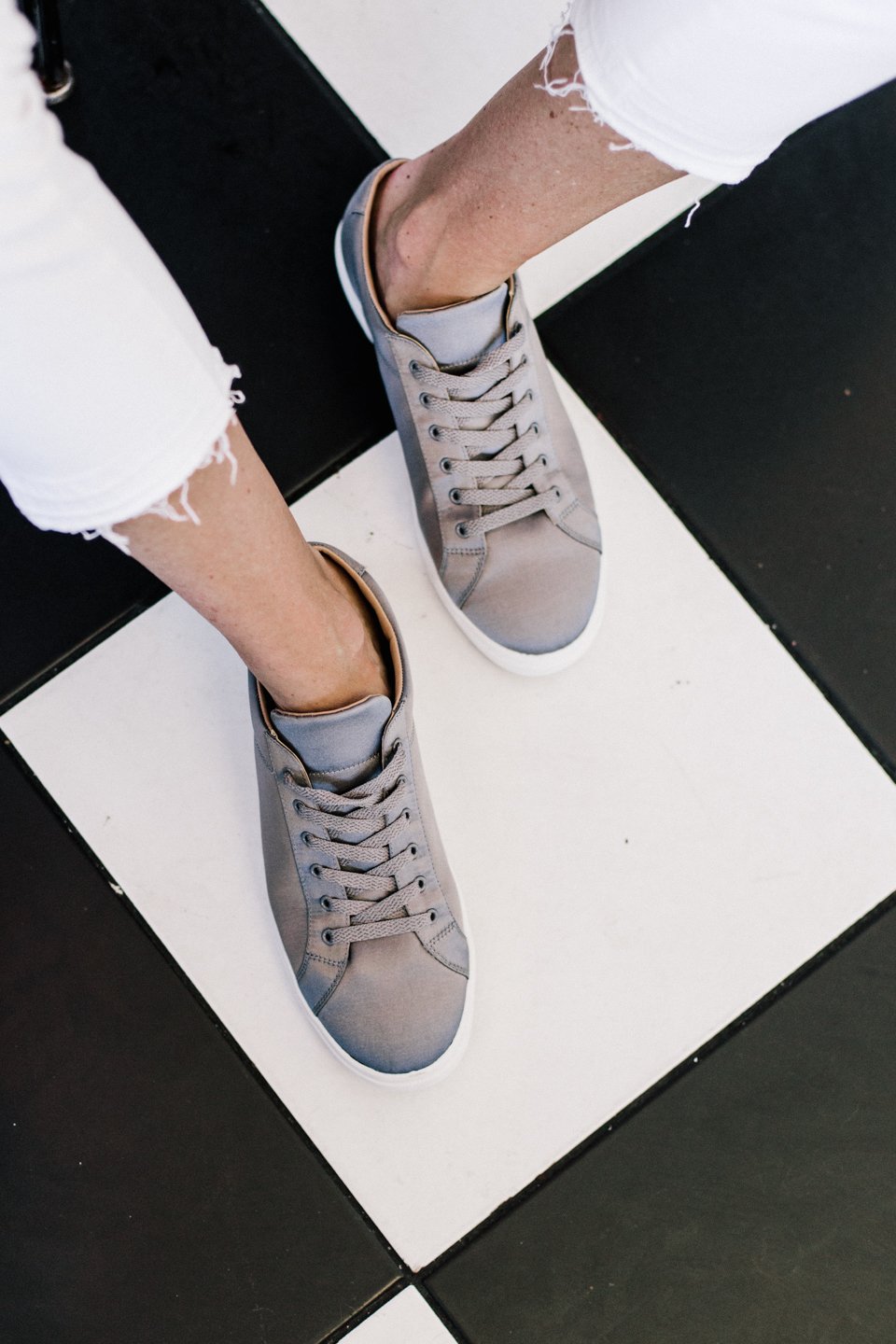 1. First and foremost, recognized when its time to retire your dirty Chucks from five years ago. If you're not going for something classic pick out a pair that is neutral or incorporates a more upscale material. This smoky satin pair is by Who What Wear, available at Target. More favorites below.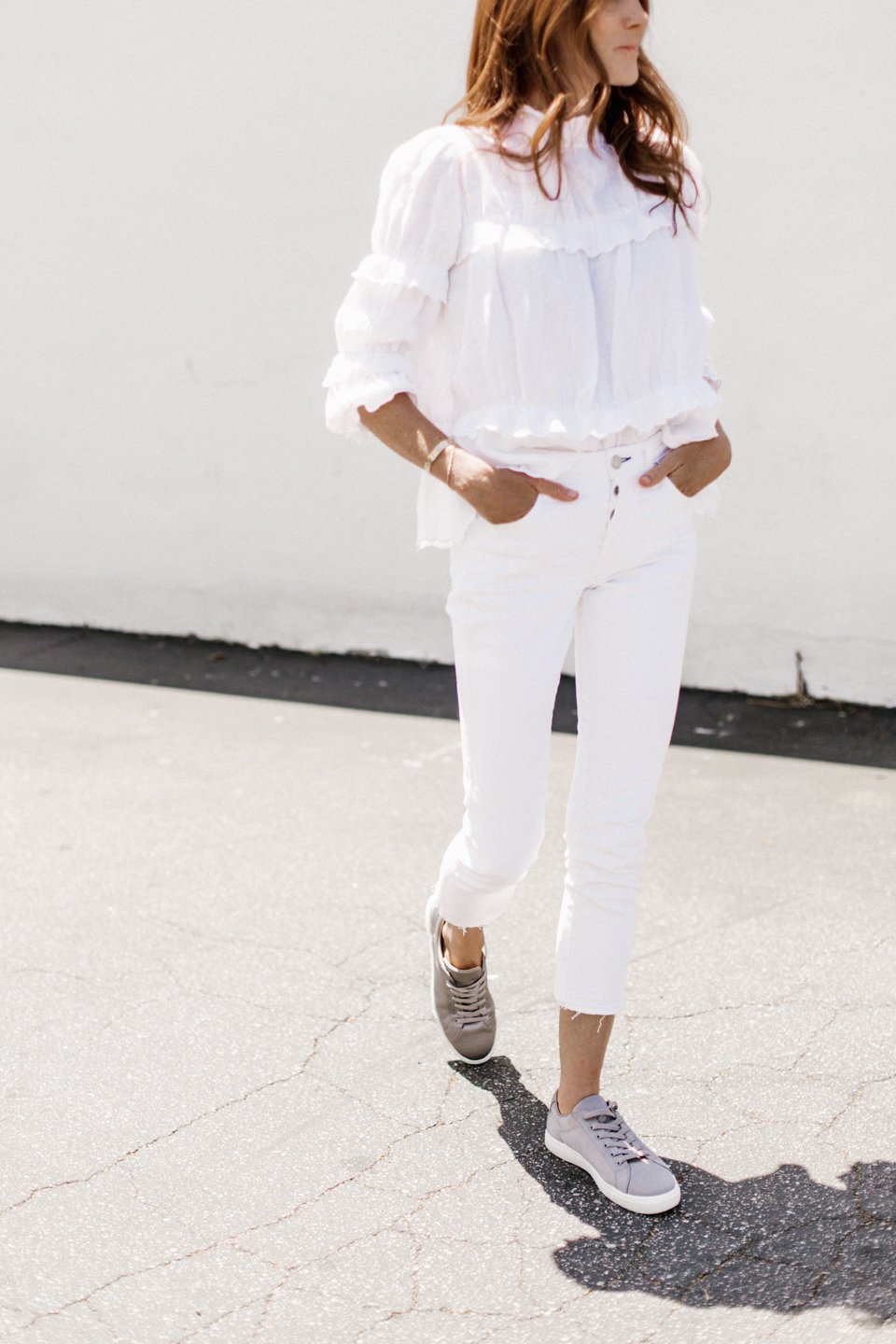 2. Go for the monochrome look. Keeping things neutral and quite every where else sets the stage for some playful sneakers. Summer is all about wearing white for me so I make sure to have a few white denim pieces that I love.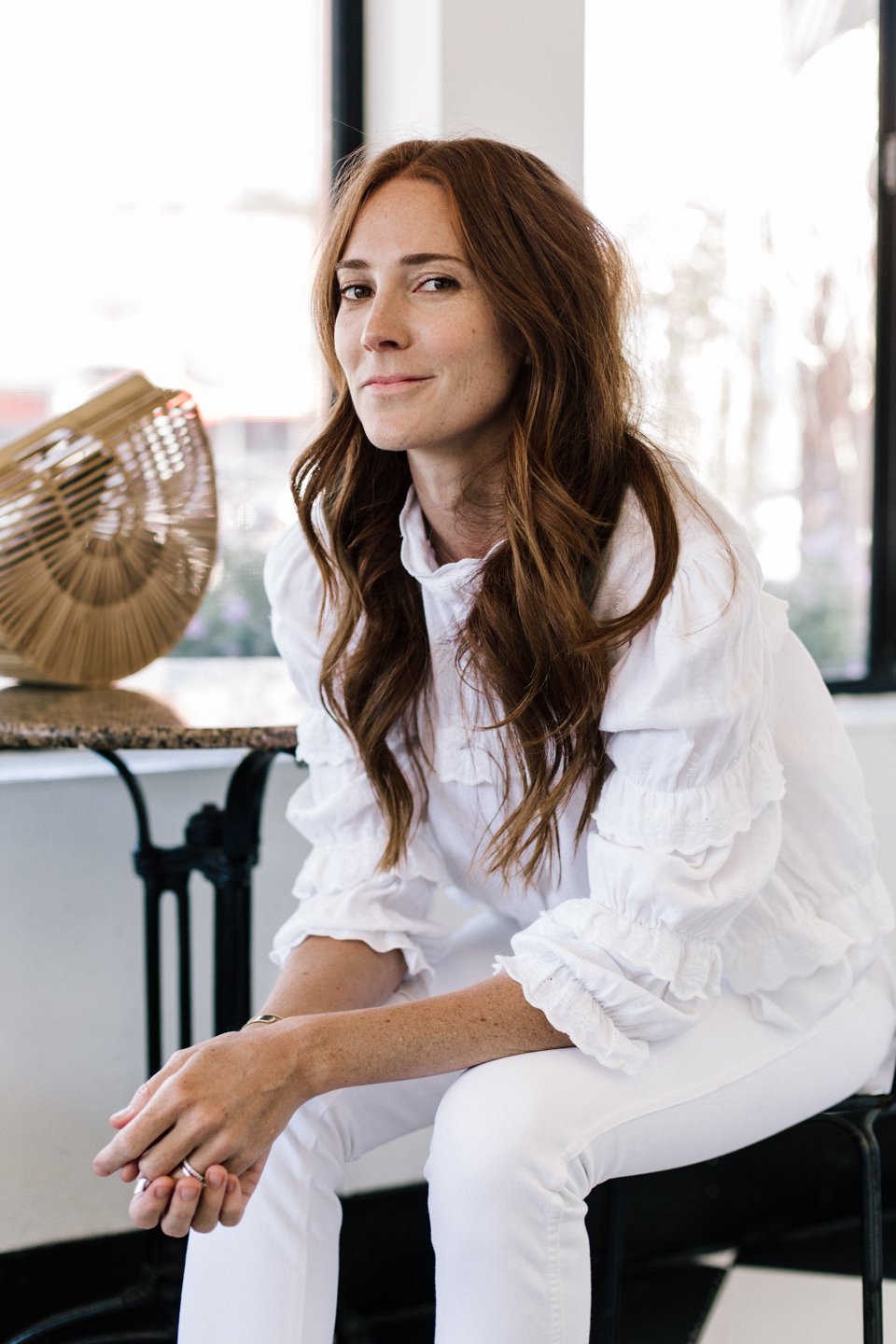 3. Switch out your summer camp tee for a more feminine, blousy top. Think about it this way, classy up top, sporty on the bottom. With a monochrome look you can get away with meshing a dressier top with sneakers, trust me.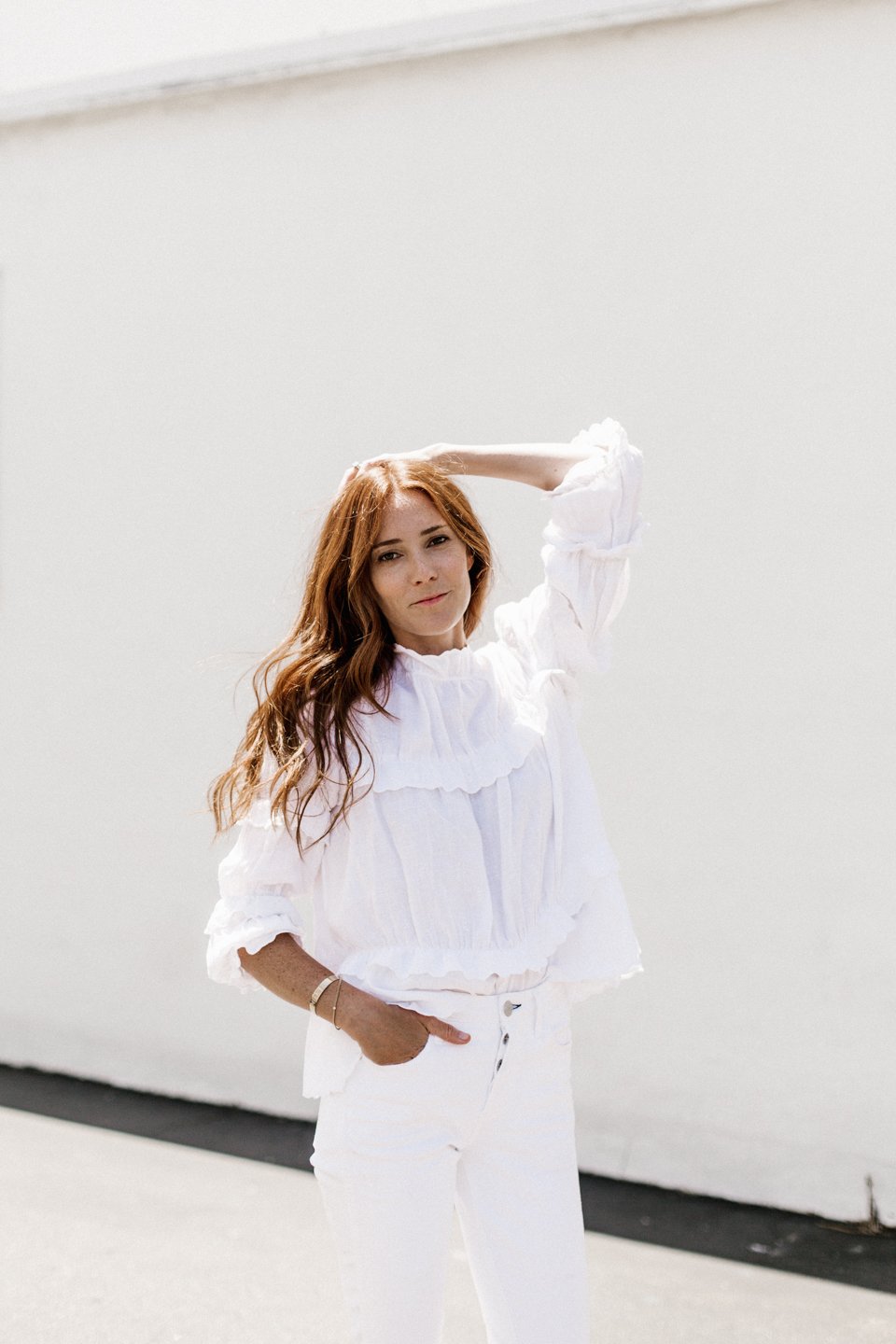 Photography by Jacqueline Pilar