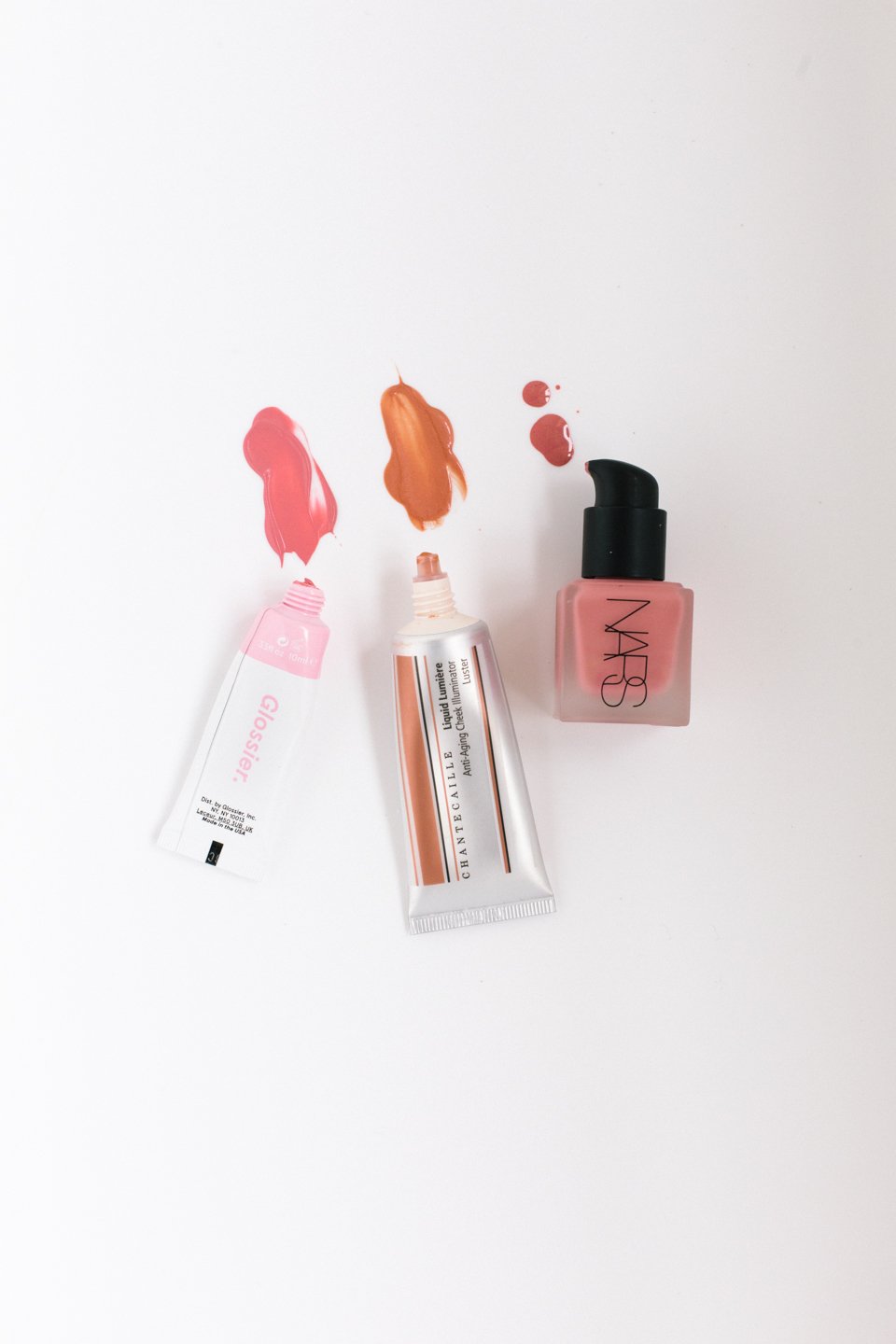 Summertime calls for a simple beauty routine. I like to keep things pretty minimal and carefree but with a bit of illumination to compliment that tan. Lately it's been all about a flushed glow thanks to some liquid blush products I can't get enough of. They're subtle, pretty and easy to blend so you can have a lot of control over your look. Here are a few favorites and a few ways I use the pinky hues.
#1 Sweet cheeks. For a sweet and innocent vibe I use Glossier Puff just below the rounded part of my cheeks—look in the mirror and smile, dab and blend upwards on the lower part of that rounded area. I love this color because it's light enough to brighten your look as well.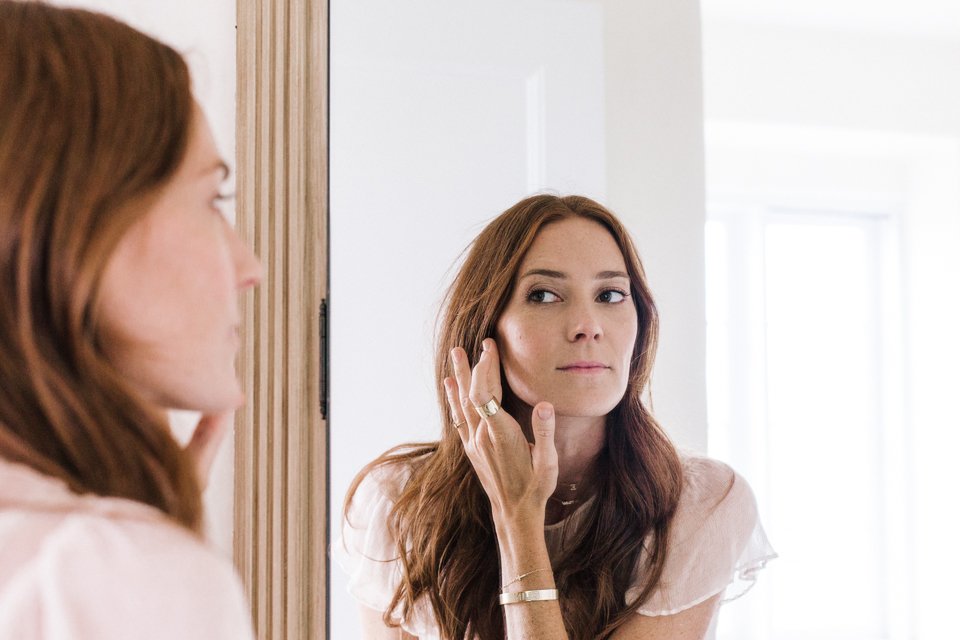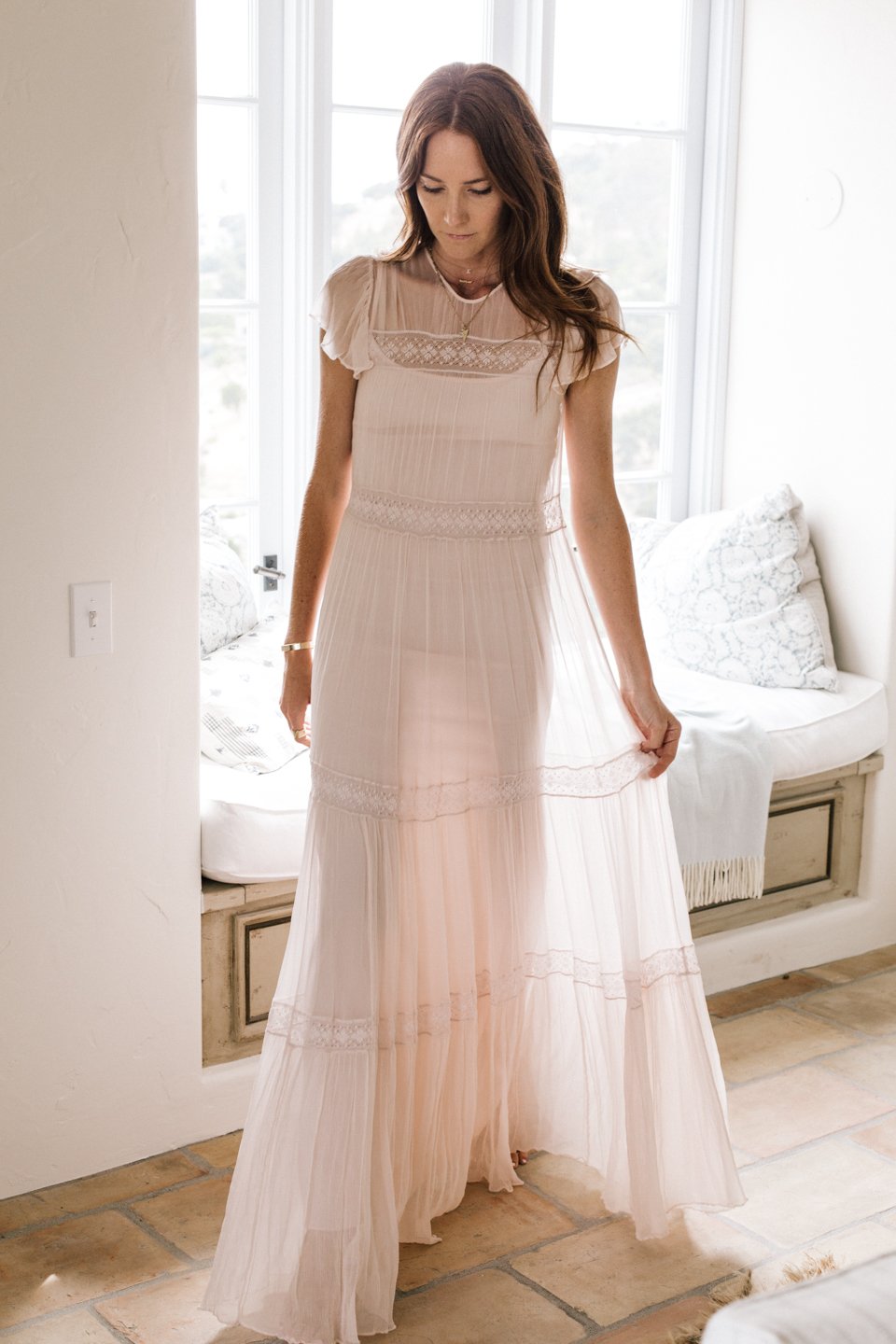 #2 Hot glow. For a sultry feeling (perfect for a hot summer night out) I blend Nars Torrid along my cheekbones and up to my temples in a C motion. If it's too much I'll blend in a tiny bit of foundation. Lastly I top with RMS Magic Luminizer high on my cheekbones, the inner parts of my eyes (reach near the tear ducts) and a dab on my cupid's bow (that dip in your top lip).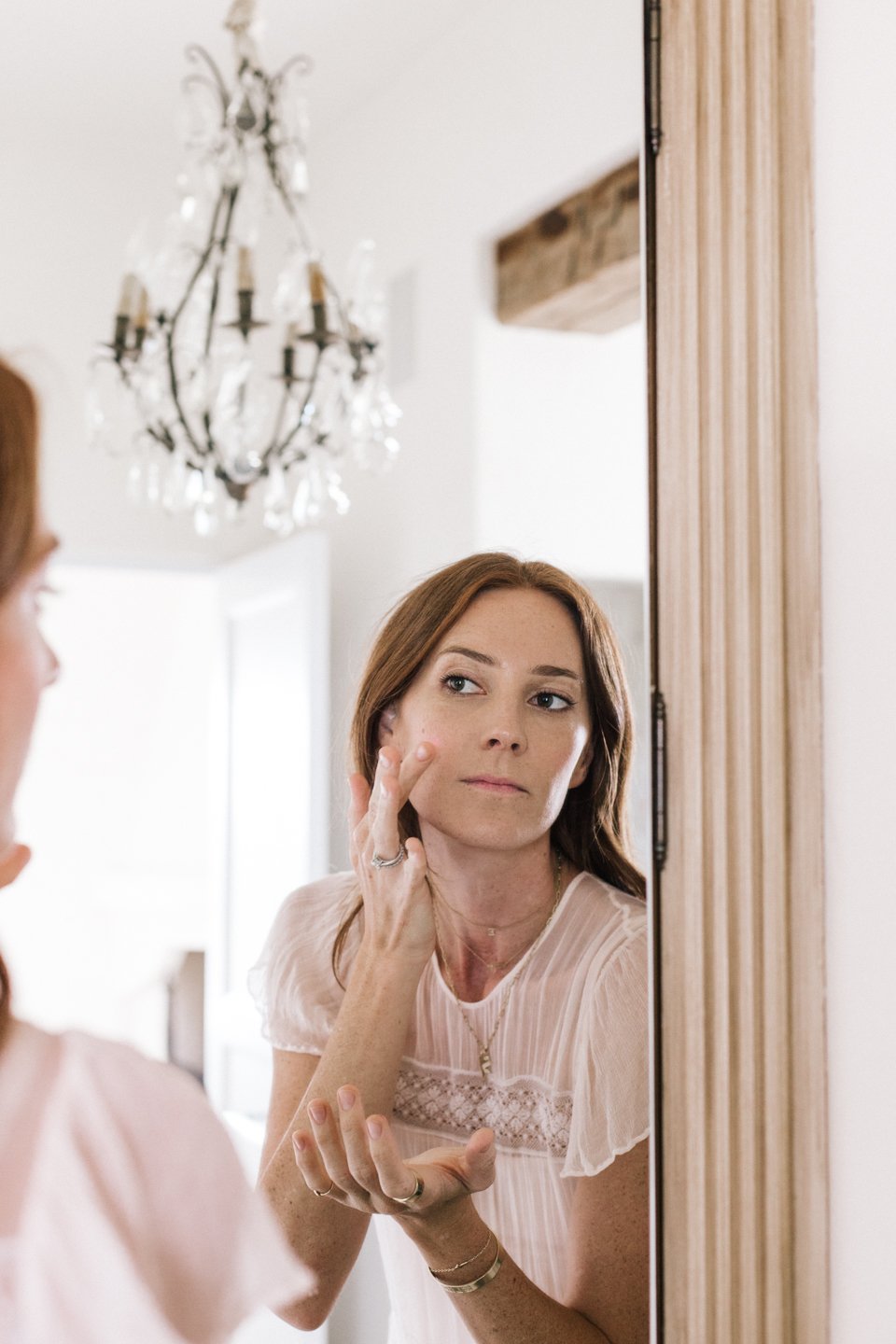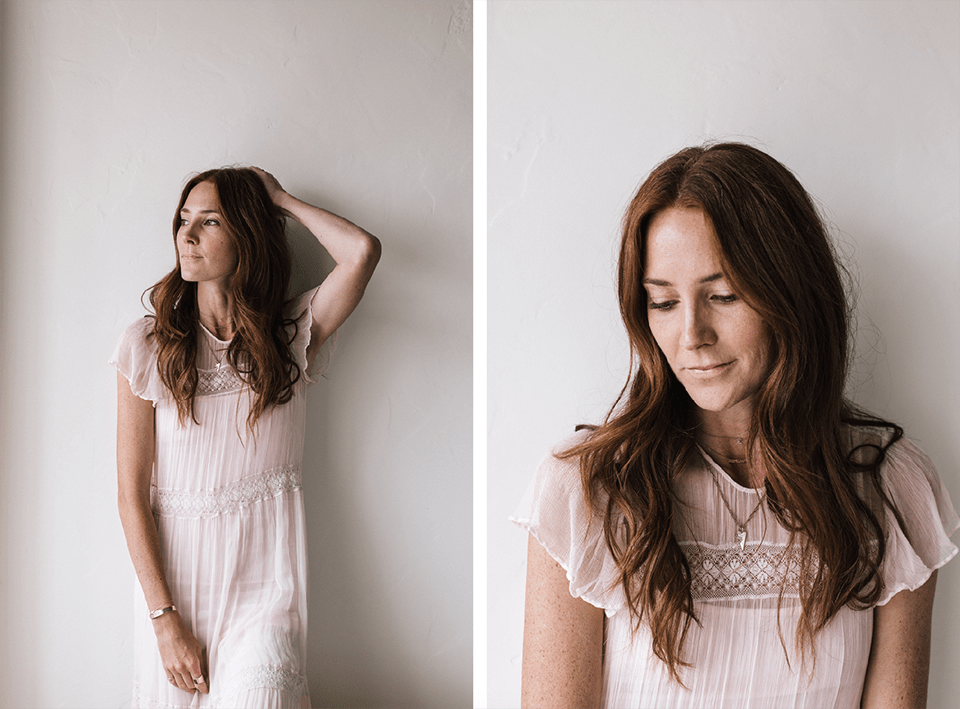 #3 Light Up. You know that glow you get after a good work out, like you're shining from within? I love the way my skin looks in that moment. I try to mimic that flushed look by using a cheek color with an illuminating effect—Chantecaille Liquid Lumière in Luster. I blend it in from the center of my cheeks upwards along my cheekbones. I love adding a a dewy touch on top of that with Pixi Day Dew and a spritz of the Glow Mist.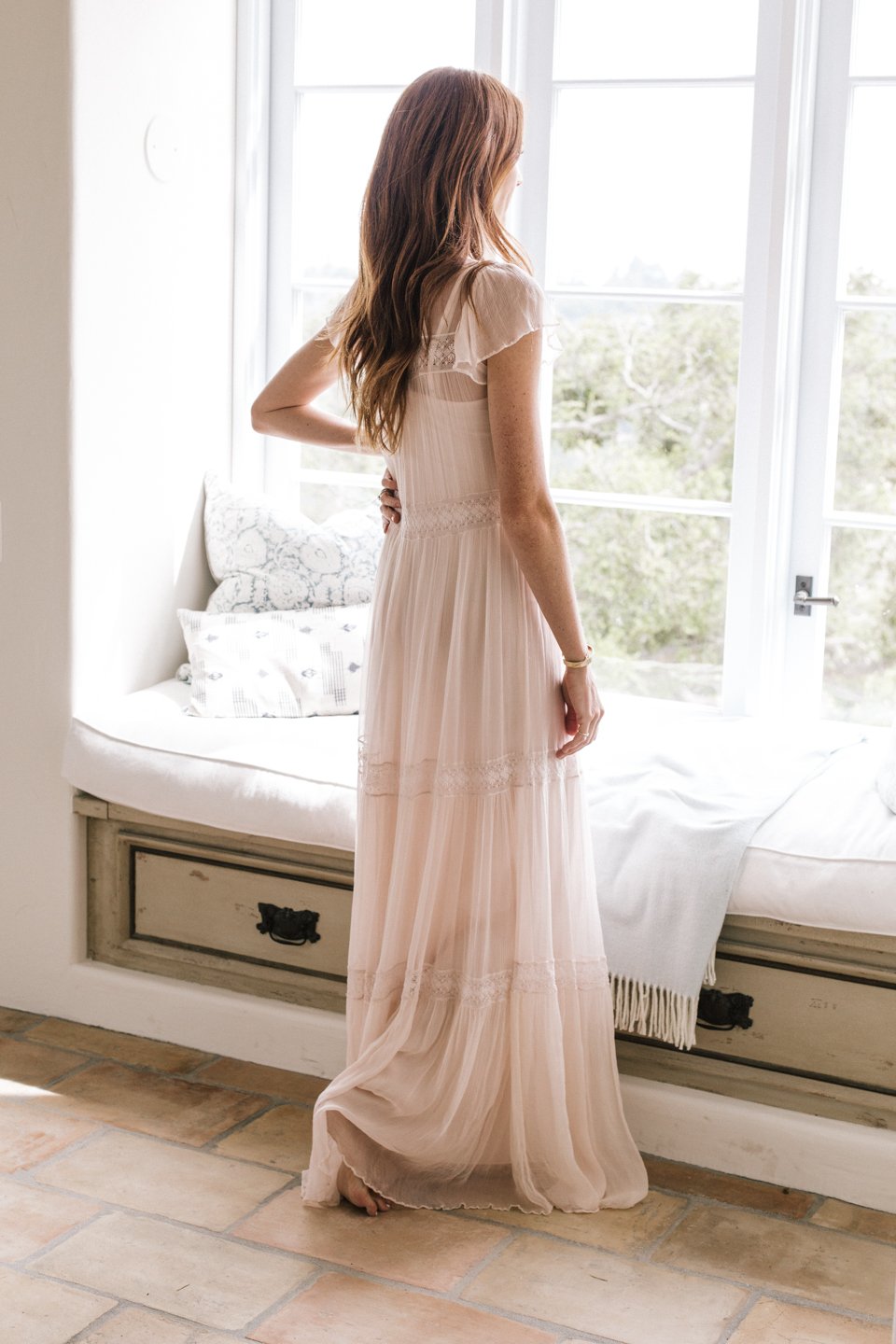 Dress by Needle & Thread and Jennifer Fisher jewelry.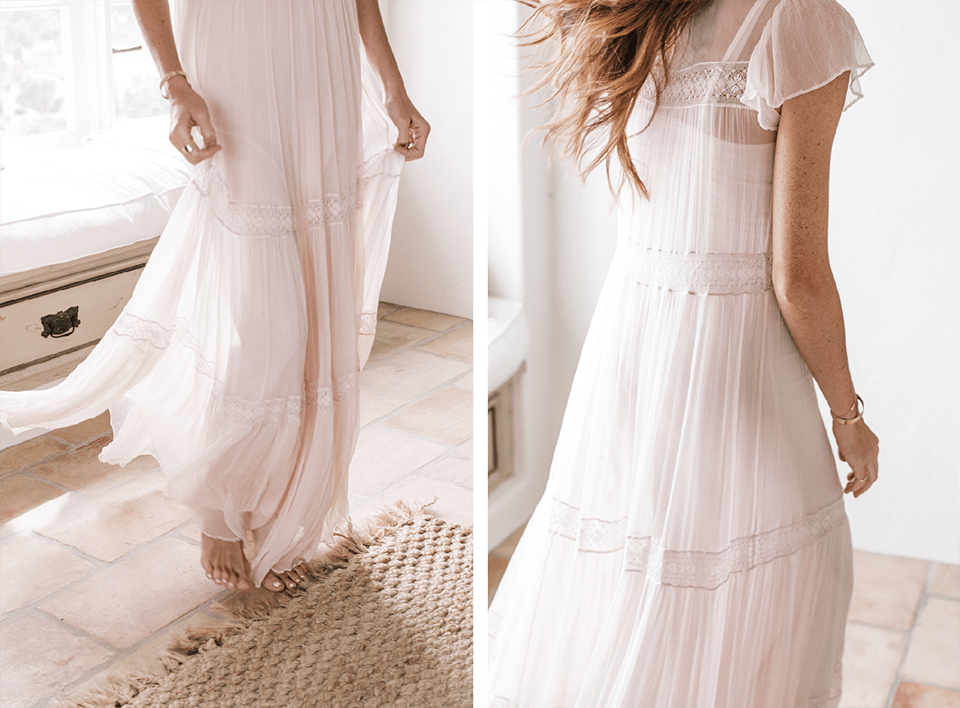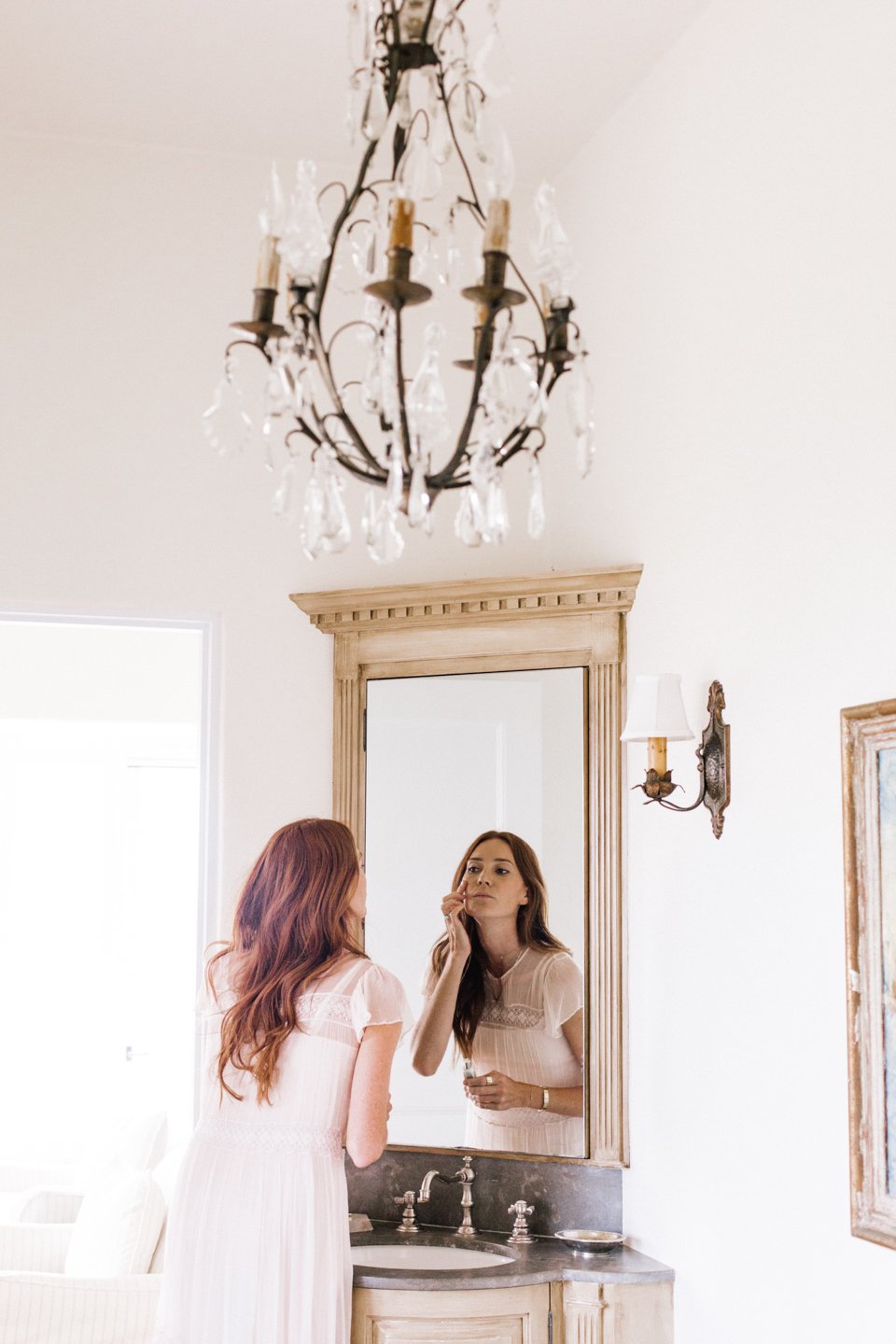 Photography by Jacqueline Pilar