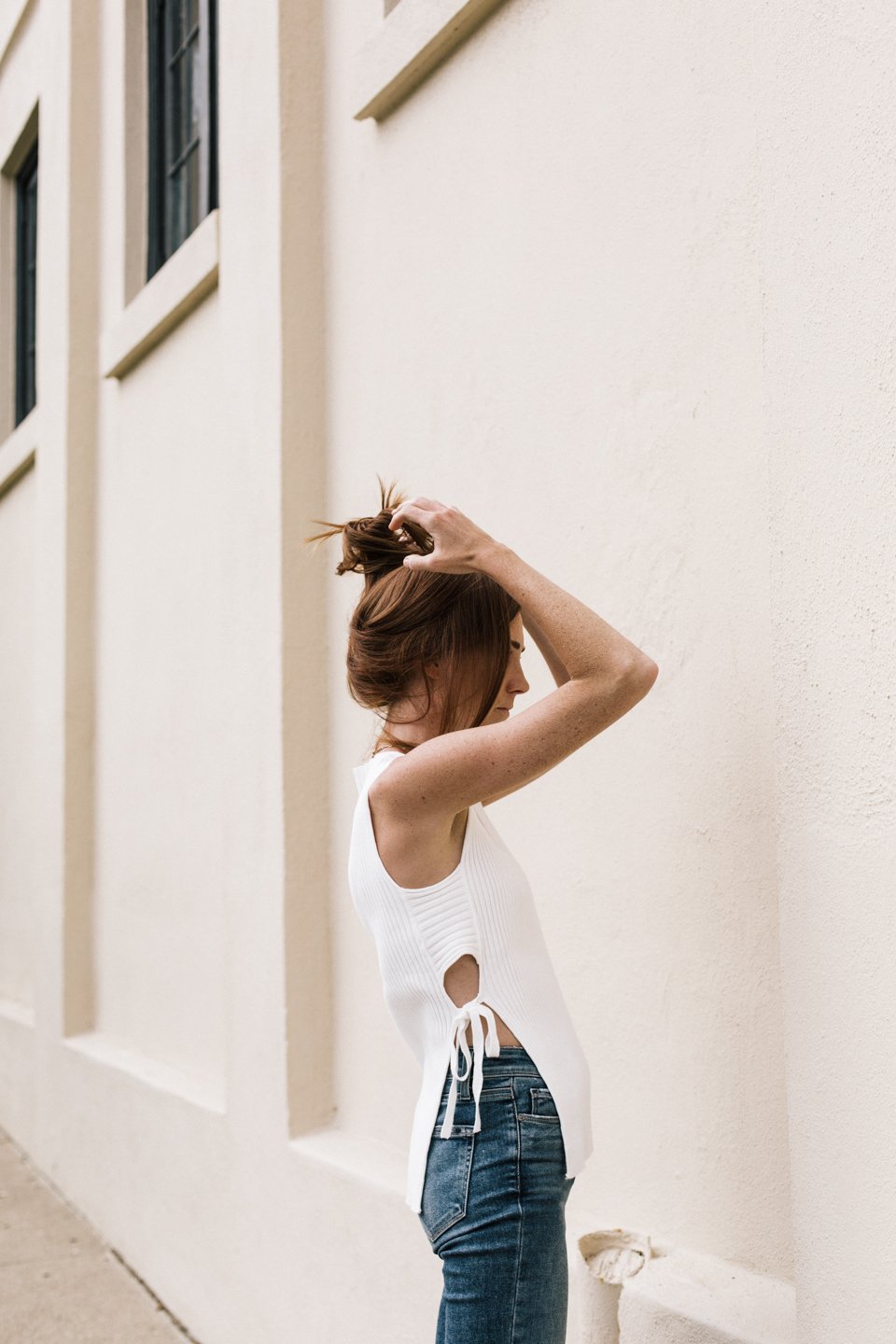 I've never been one to jump for any revealing garments. My body shape, style and personality never seemed to fit with anything that suggested being "s-e-x-y"—crop tops are my worst nightmare. Now that I'm nearing my mid-thirties and have a slightly changed bod after having a baby the thought of showing some skin is even less appealing.
Clothing aside, I have learned that "sexy" is more of a state of mind. At the end of the day it's how you feel, how you present yourself and what you have to say that ultimately leaves you feeling empowered. For me it's all about taking care of myself from my diet and making time for "me" to having clothes I feel good in and most importantly being in a good mood. I'm digressing, but really what's happening inside is the foundation.
Lately I've been finding tasteful ways to bare a little more for these upcoming summer months. It all started with this ROI top that I can't stop wearing—it's sophisticated yet simple enough for an everyday look. Now I can't stop looking for little peek-a-boo pieces that shoe just a hint of skin. Let me know what you think about these 10 finds I'm loving…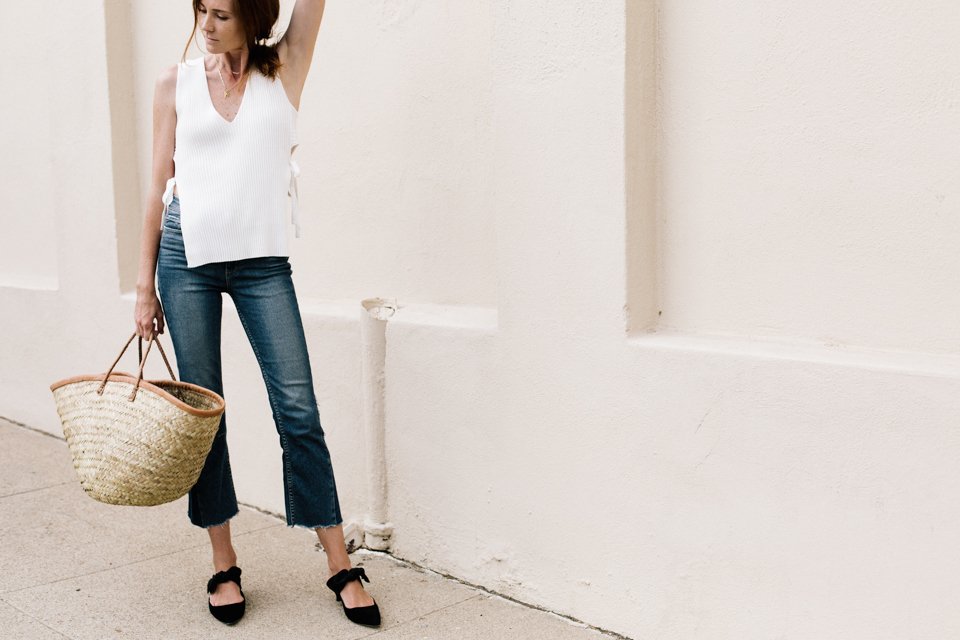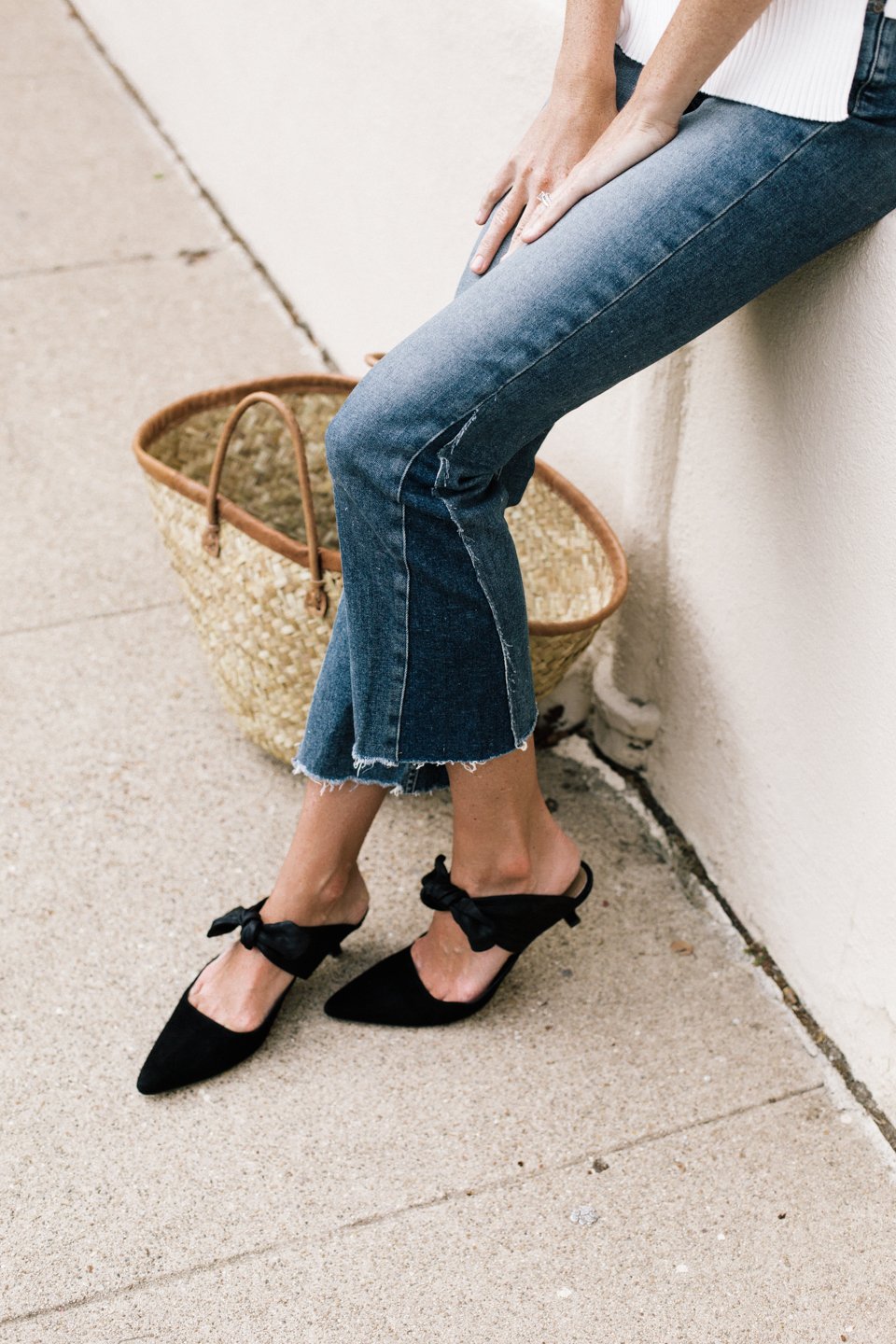 Also can't get enough of this combo—distressed patched flared jeans with The Row bow pumps.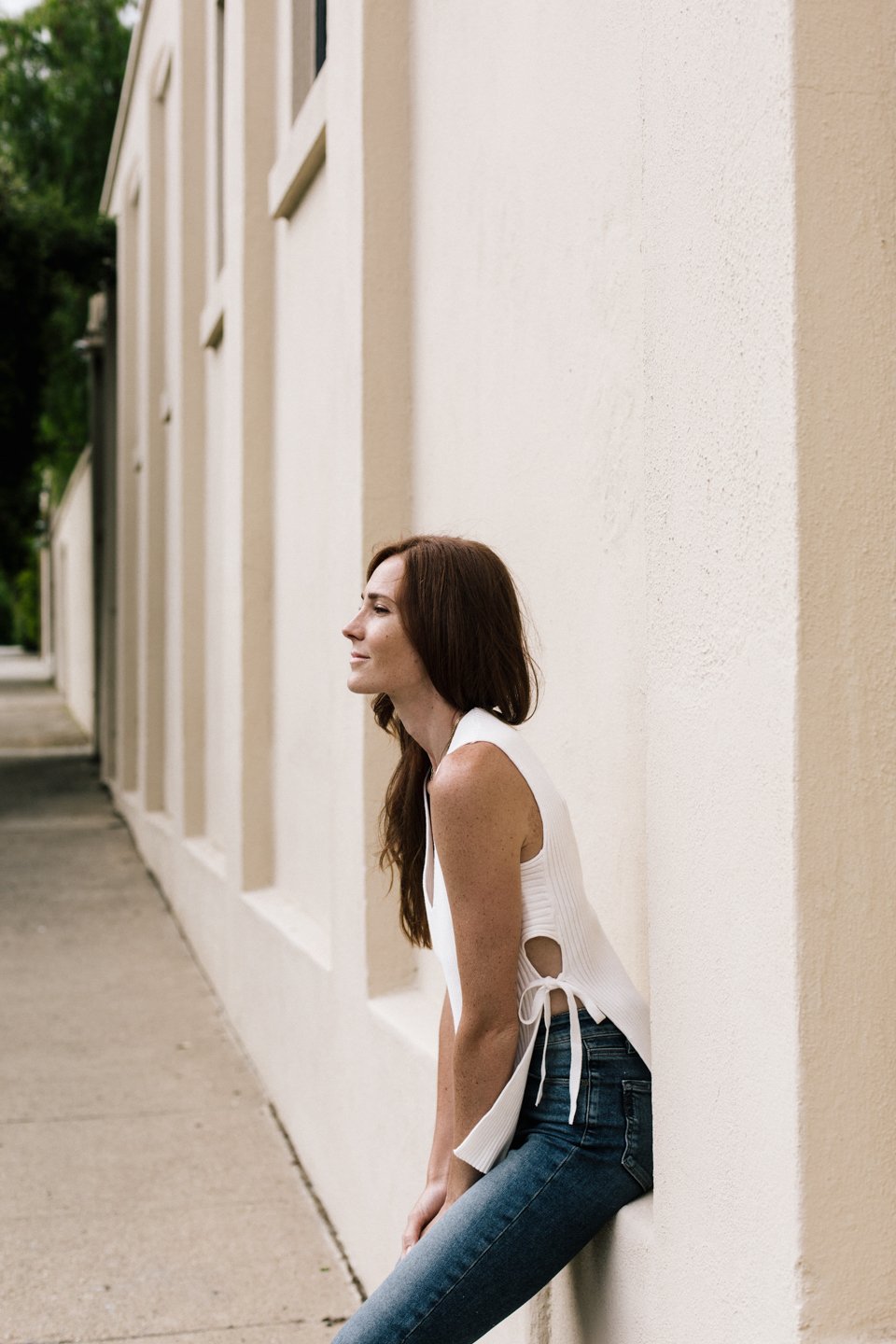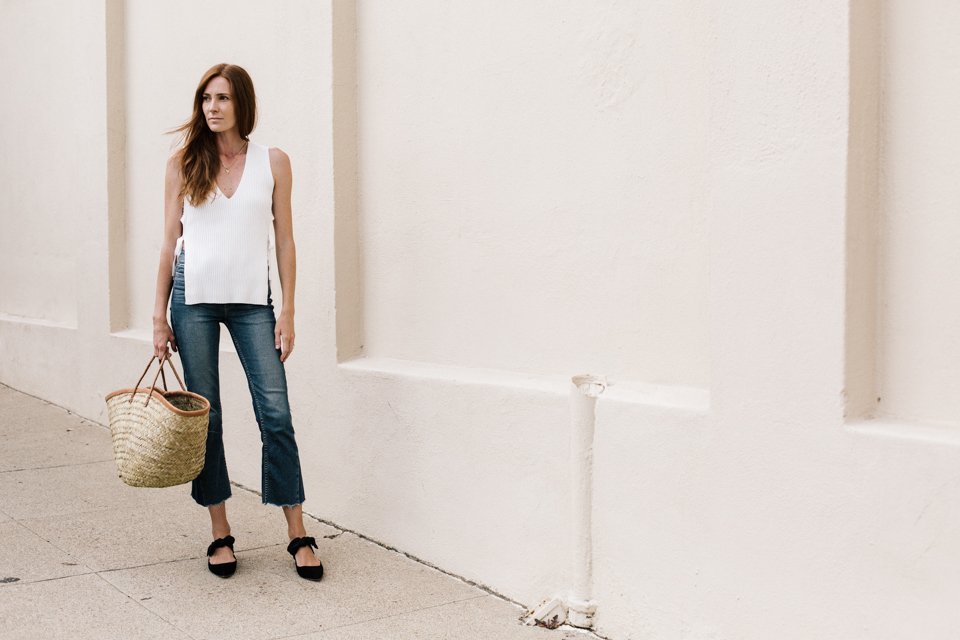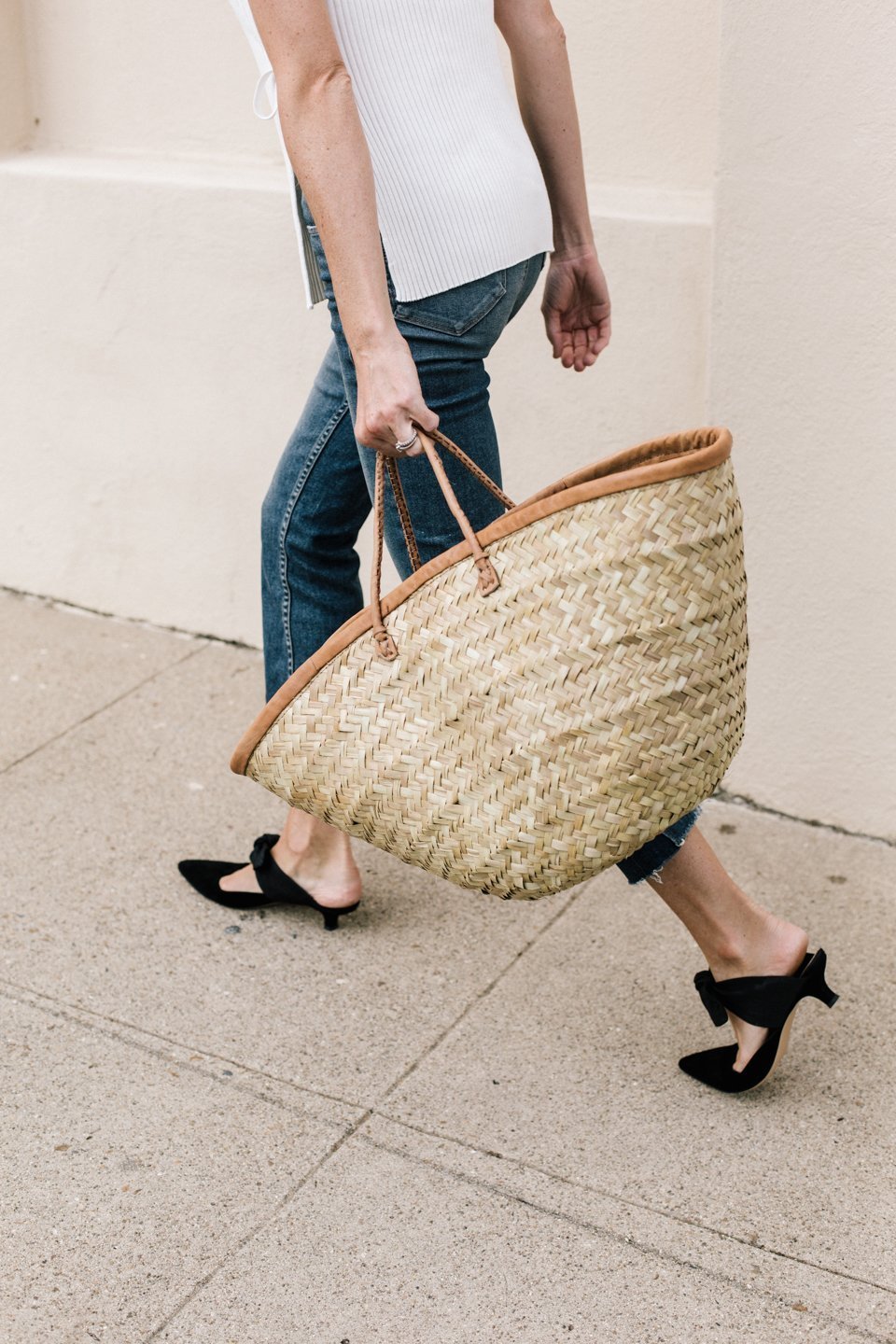 This bag has been the best for summer so far. It fits a million things yet can still be functional as a day bag. Find it here.

Photography by Jacqueline Pilar.