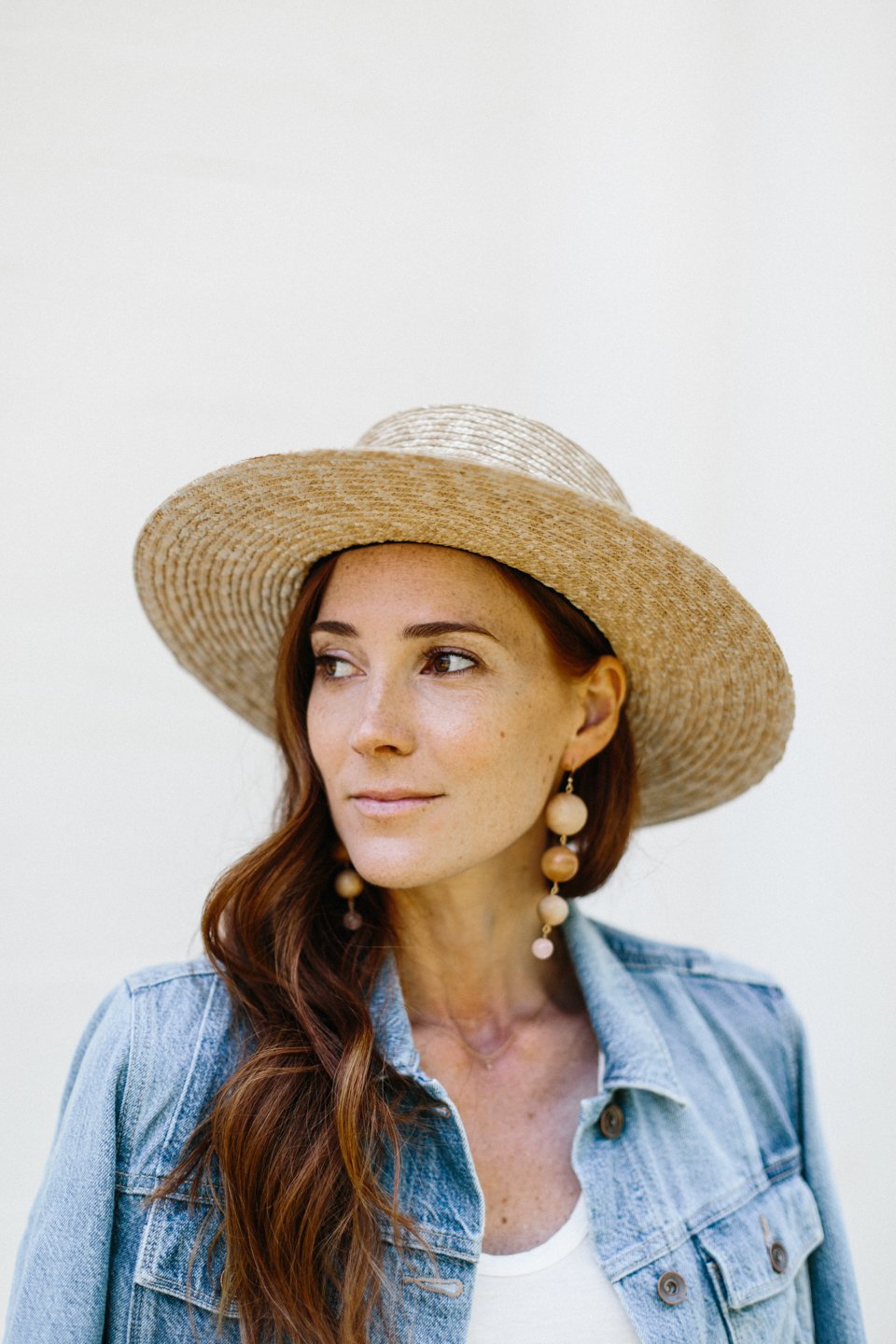 I'm normally a diamond stud kind of gal, never bothering to take them out unless I have to. But recently a slough of bold earrings have been catching my attention and calling for an exception. Summer is usually a time when I feel the most playful with my wardrobe—brighter colors, tops that show a teensy bit more skin and statement denim—so it's no surprise I'm diving into the bold earring trend this year.
And once I got a taste of how fun they really are, I went down the rabbit hole of all the different options out there. I decided on three types of bold earrings I wouldn't mind showcasing.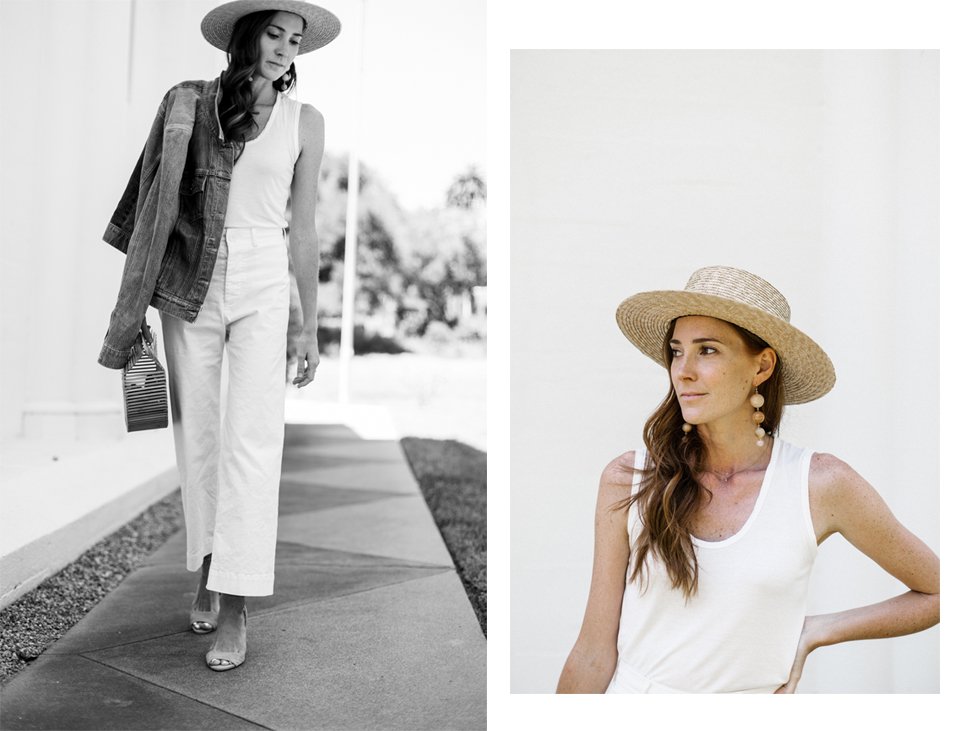 1. The Drop Earrings. The first style that caught my eye and the first pair I jumped for (pictured wearing a pair by Sophie Monet). I love how these earrings compliment a tropical look or vibe. Something about them begs for exposed shoulders and a tan.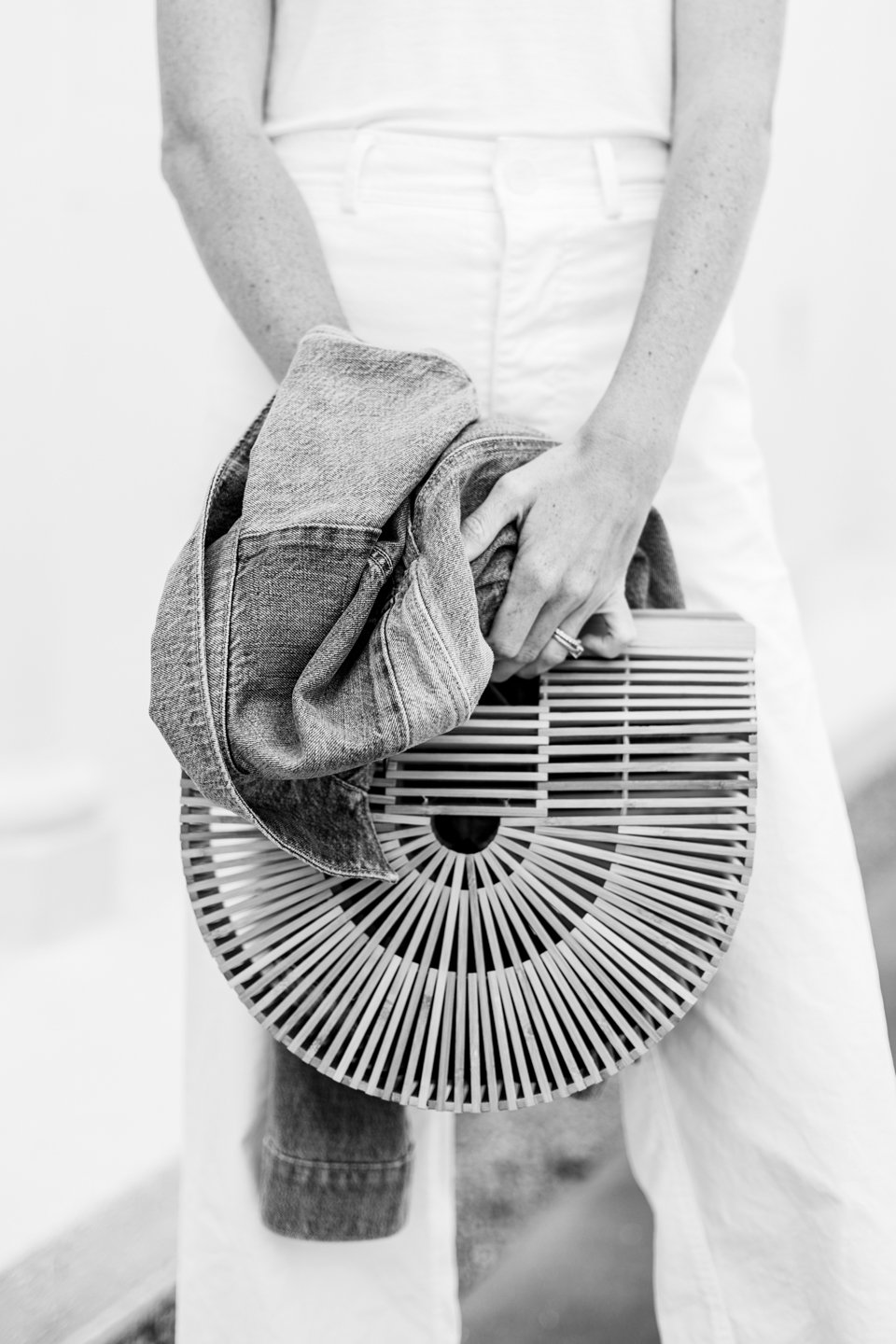 2. Tassel Earrings. There are tons of options of this trend out there—beaded, silk spun, feathers and actual cotton tassels. They scream regal if you ask me, which is always a good idea. Style them with something unexpected like a graphic vintage tee or a high collar blouse.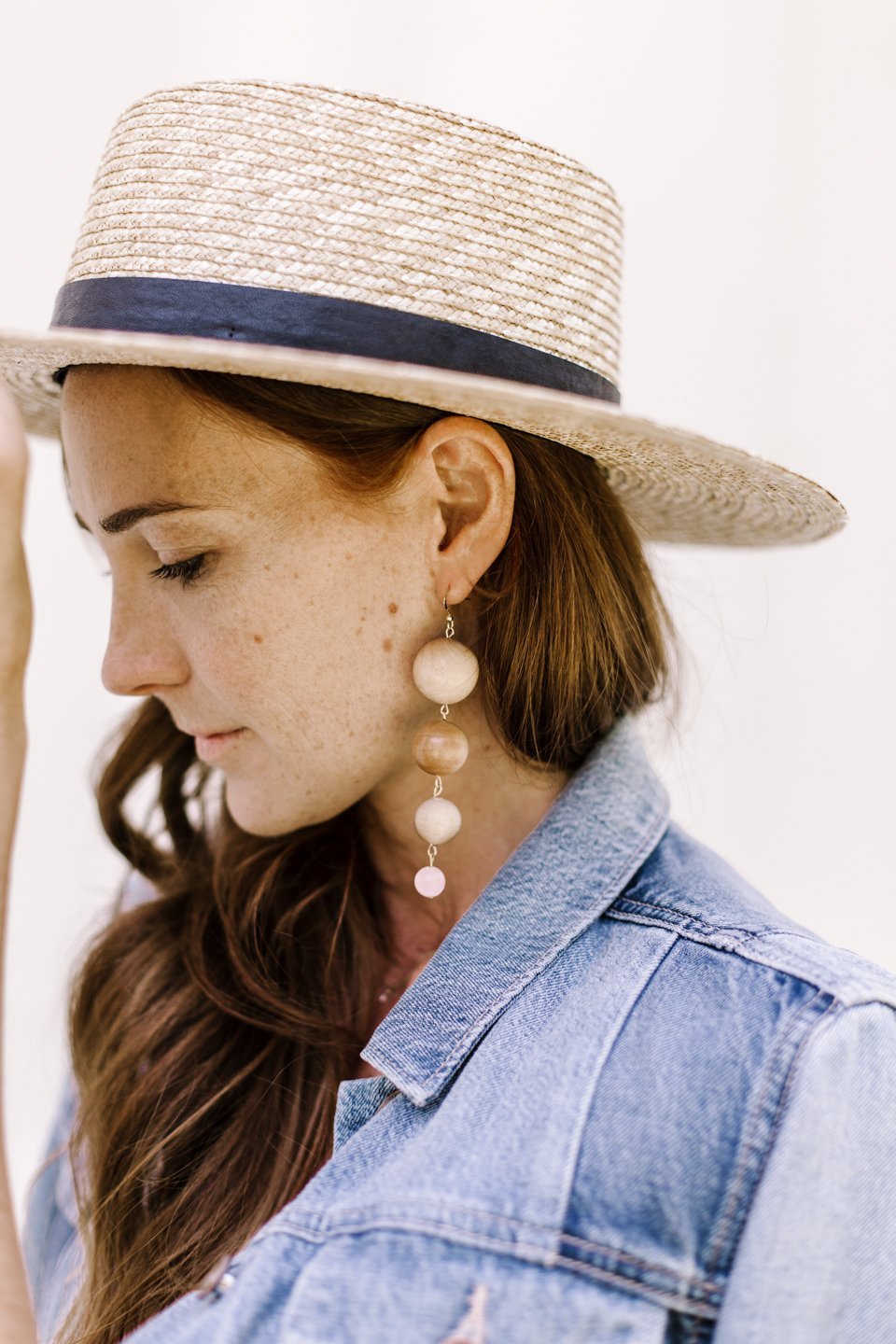 3. Holy Hoops. They're back in a major way these days, and the bigger (bolder) the better. Jennifer Fisher posted this picture recently that had my crushing hard on some new hoops. Style note, pair them with a summer hat (my recent favorite from Janessa Leone) and a low messy pony tail or bun.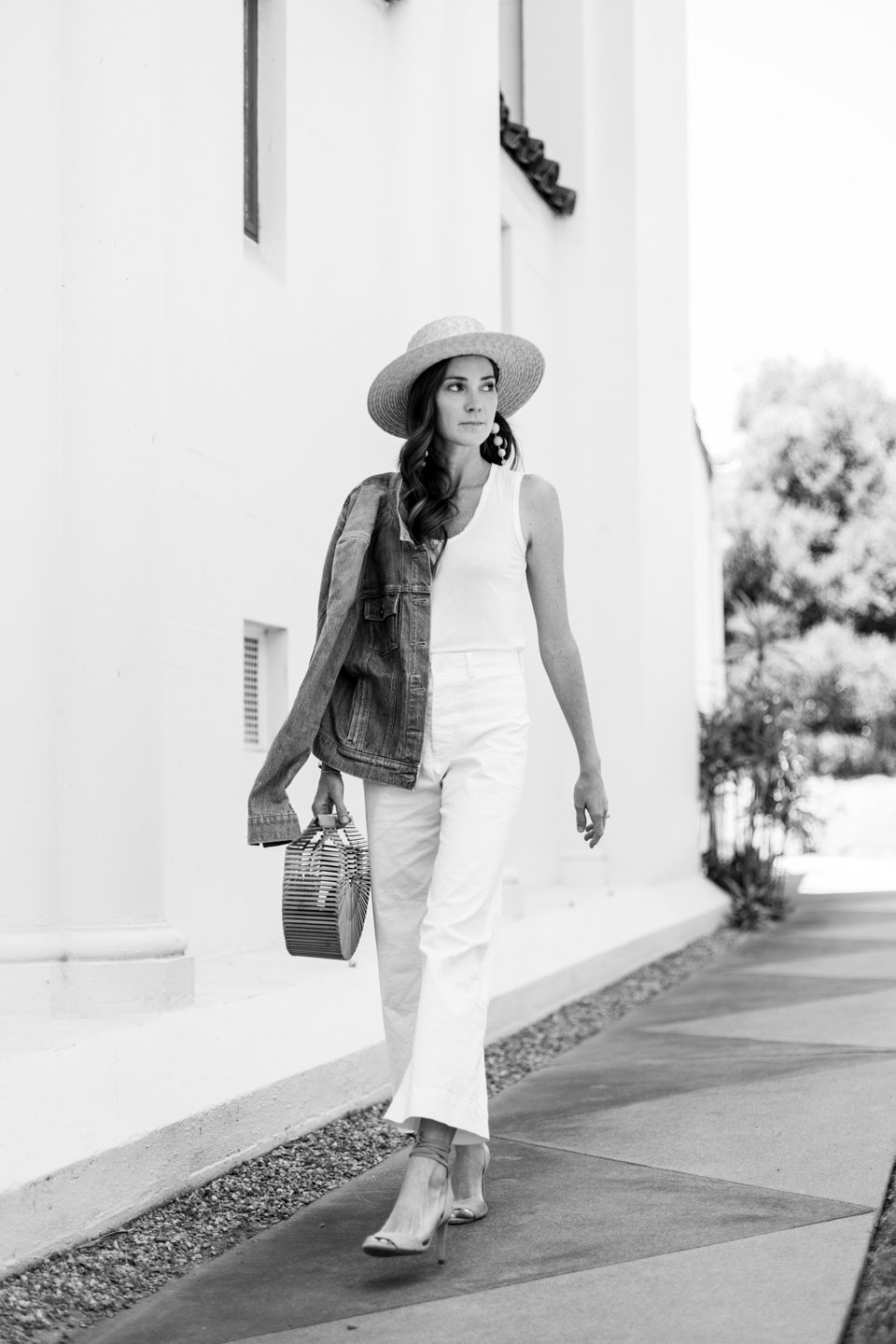 Wearing: J.Crew tank, Paige denim jacket, Loeffler Randall heels, Janessa Leone Klint hat, Sophie Monet earrings, Cult Gaia bag.

Photography by Jacqueline Pilar