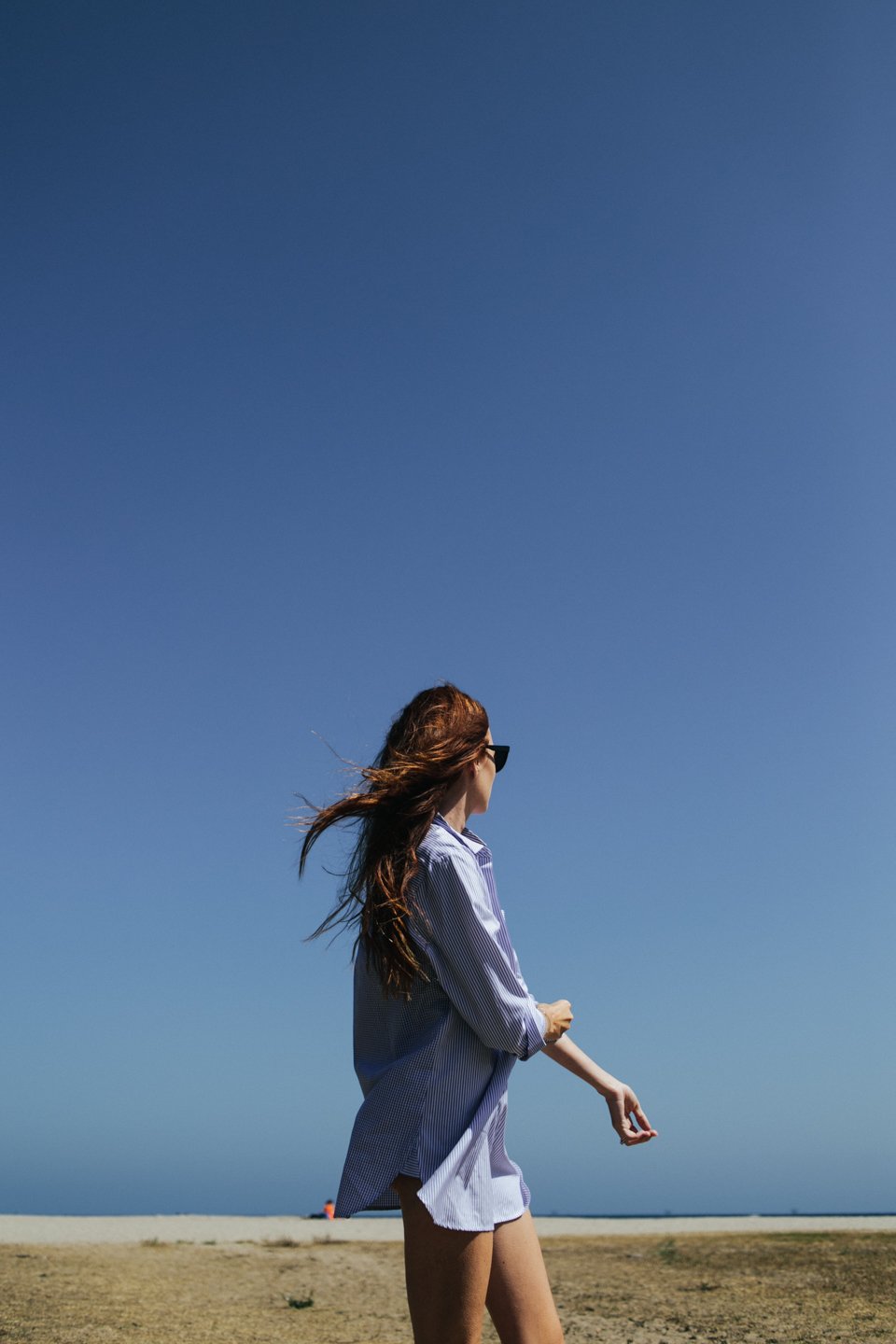 My grandmother—the most stylish women I've known—used to live in her bikini. She was a sun worshiper whether she was lakeside in Tahoe or lounging in Palm Springs you could always count on her looking classic and amazing. Her go-to when it came to swim cover ups was either an oversized oxford shirt (usually borrowed from my grandfather) or cotton dresses she had handmade in Mexico that she called bata's—they look just like this one.
I channel her style everyday in some form and lately it's been all about that oxford look. I have a few of them (new and old) that I've been wearing on the regular and can easily say I'll be styling with denim come Fall—classic and incredibly versatile. So what makes the perfect oxford and where to find one? Here are my tips.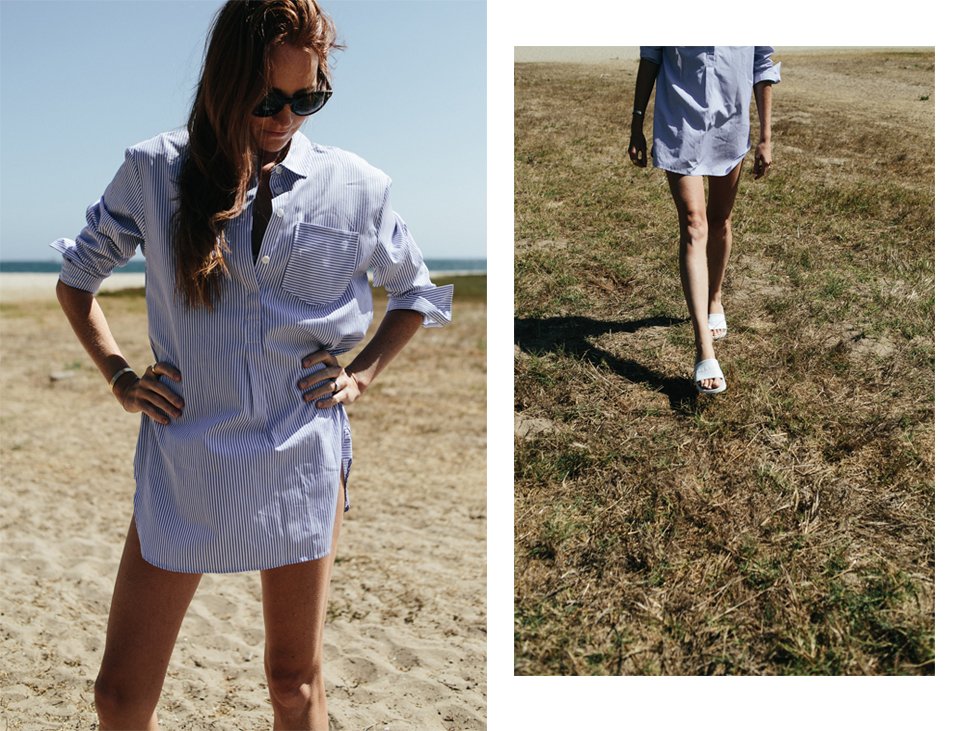 Tip #1: Hit the men's department or your main man's closet for an oversized fit. I usually go with a men's size small and have the best luck with fit and prices at J.Crew.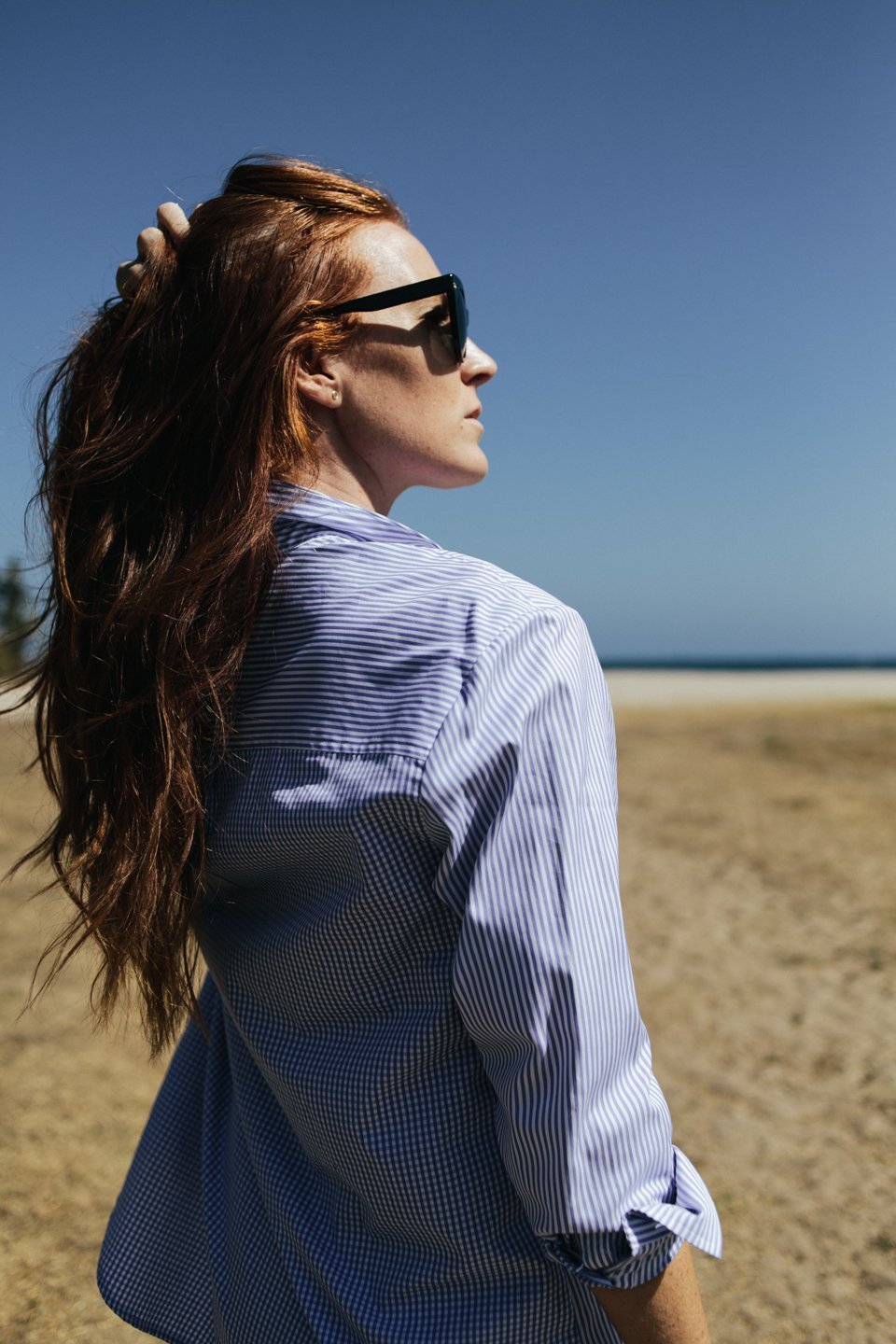 Tip #2: Oxford tunics have been popping up more and more lately, like this one—I love the mix of classic oxford patterns. A few favorites here: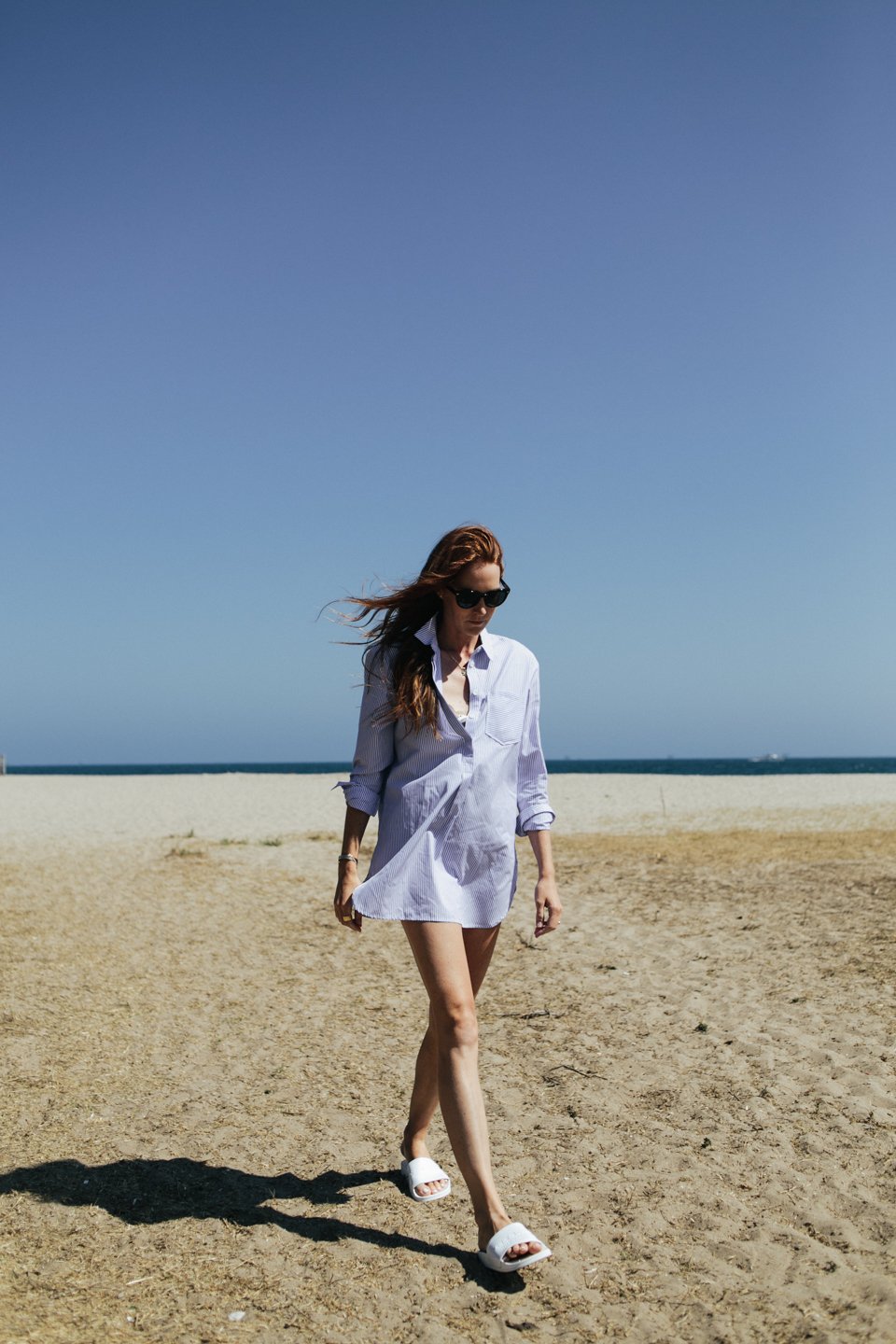 Tip #3: Keep the color and pattern simple. The more basic, the more you'll carry it cover to the next season. White or classic blue stripes has always been my M.O.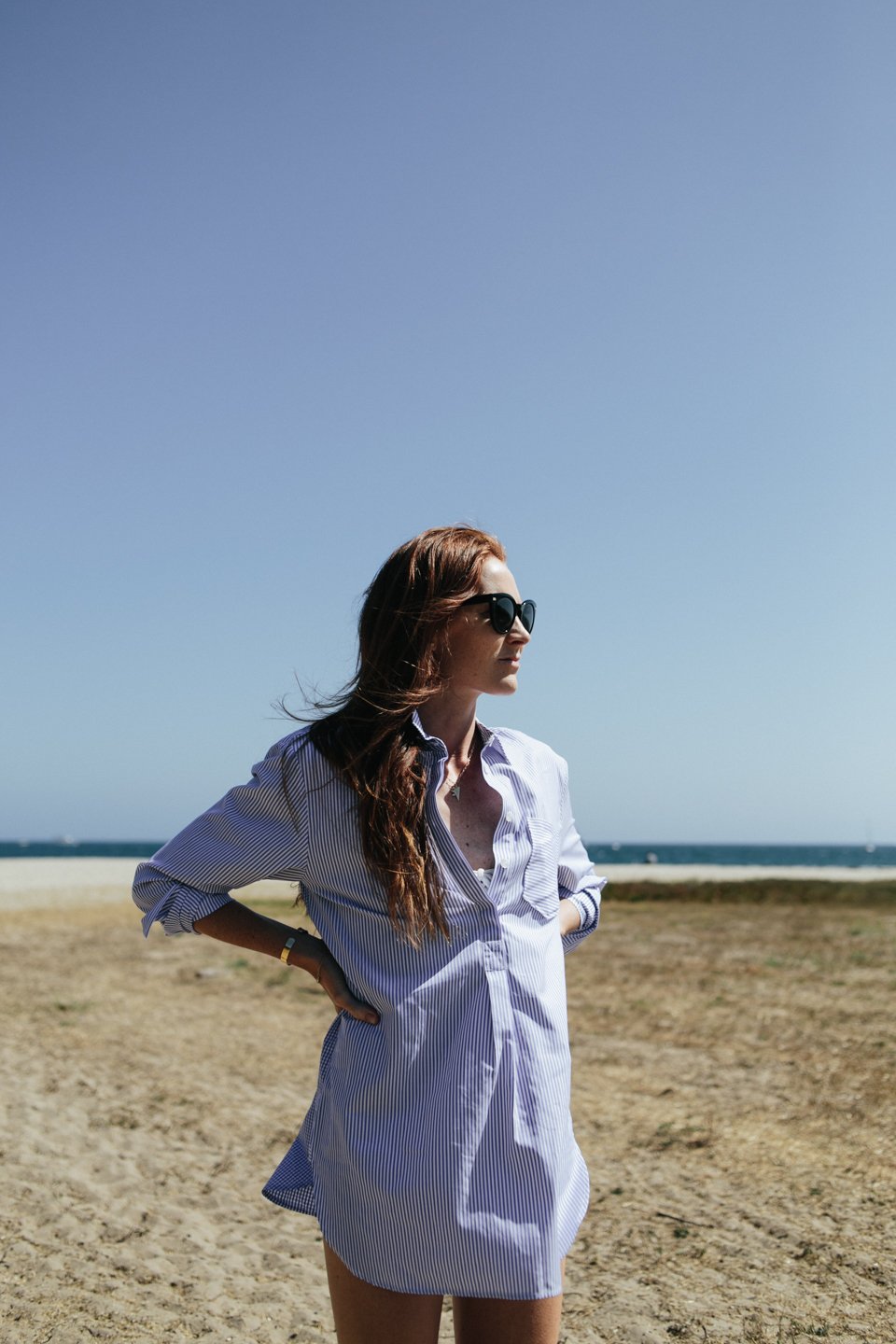 Slides pictured by Rag & Bone.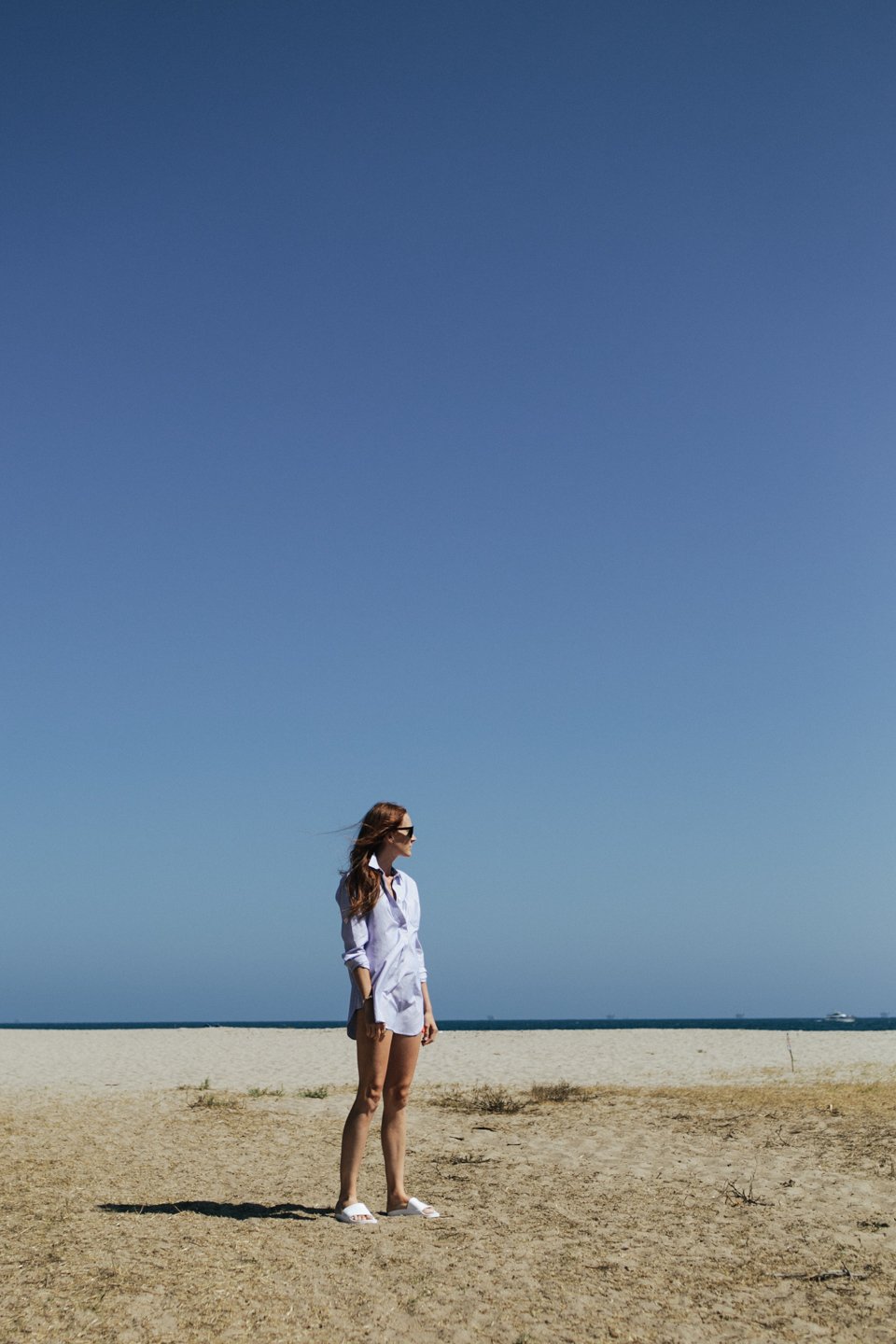 Photography by Jacqueline Pilar