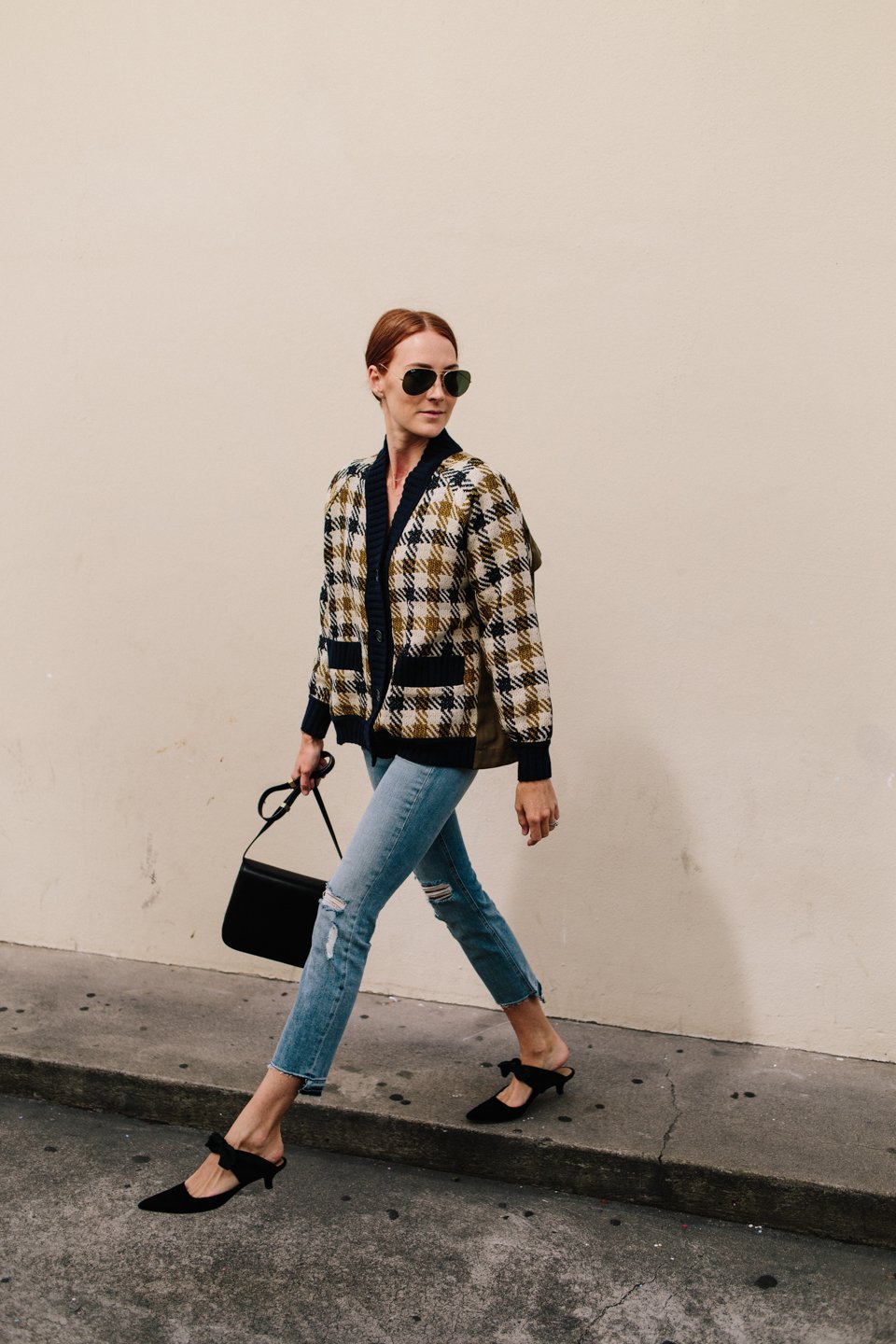 We've been in Sun Valley this past week, partly to visit one of our favorite places and partly to witness the total eclipse, which is right in the "path of totality"—meaning we'll see a total eclipse. There are a handful of spots across the U.S. (Sun Valley, Idaho is one of them) where it will go completely dark a little before noon for a minute plus when the moon crosses perfectly between the sun and us—we already have our viewing spot mapped out. There's a buzz here that's pretty exciting to experience.
Aside from some eclipse glasses, I packed a handful of fall-ish pieces for our mountain trip. Even though its blazing hot during the day, the mornings and evenings require a cozy layer. So I made sure to bring my latest find for my upcoming Fall wardrobe, a plaid cardigan/jacket by Sea New York. I'm obsessed with the color palette and how it embodies that Indian Summer mood.
I'll be sharing the whole experience on instagram, so pull up a seat.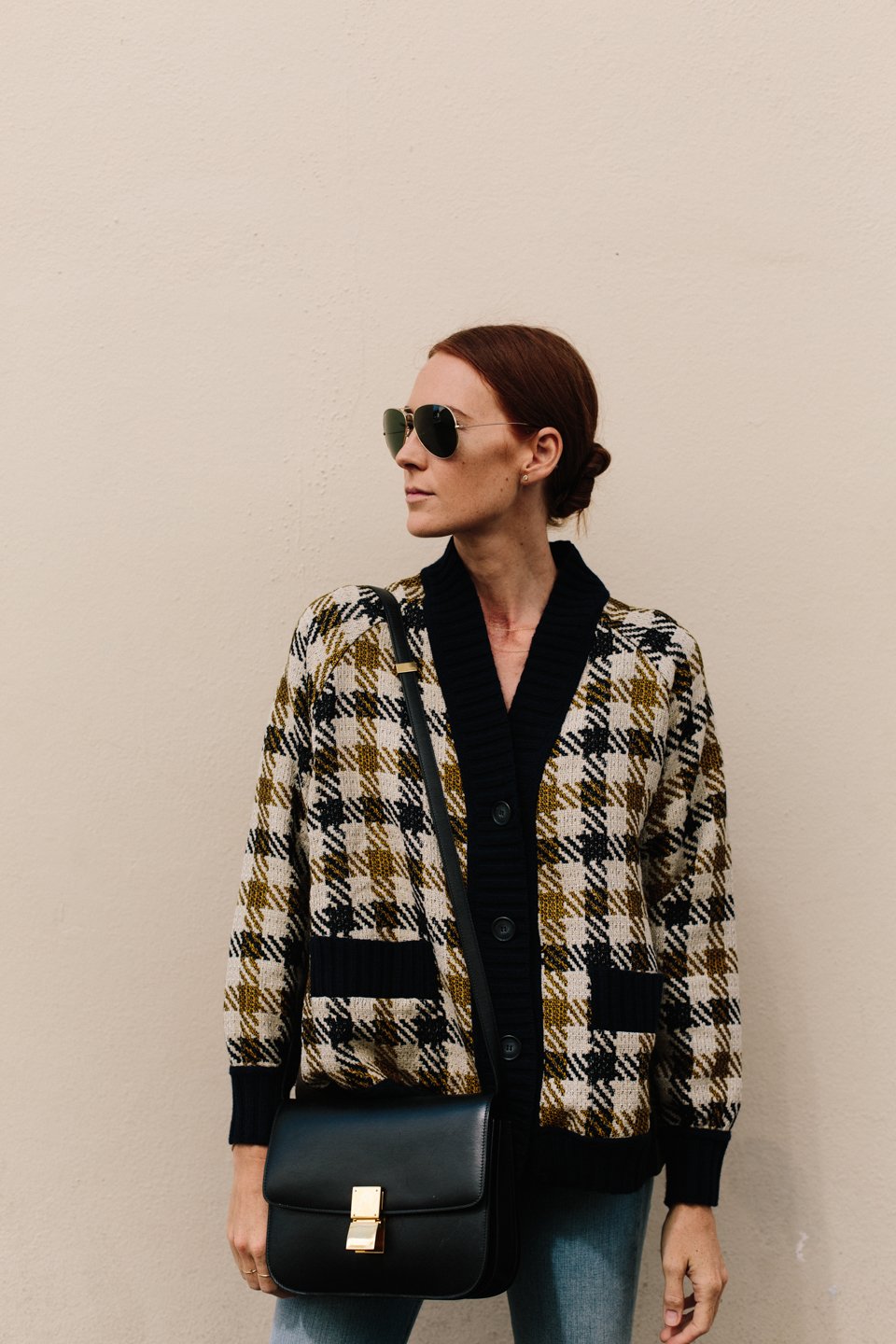 Pictured: Sea Jacket, Jeans , Shoes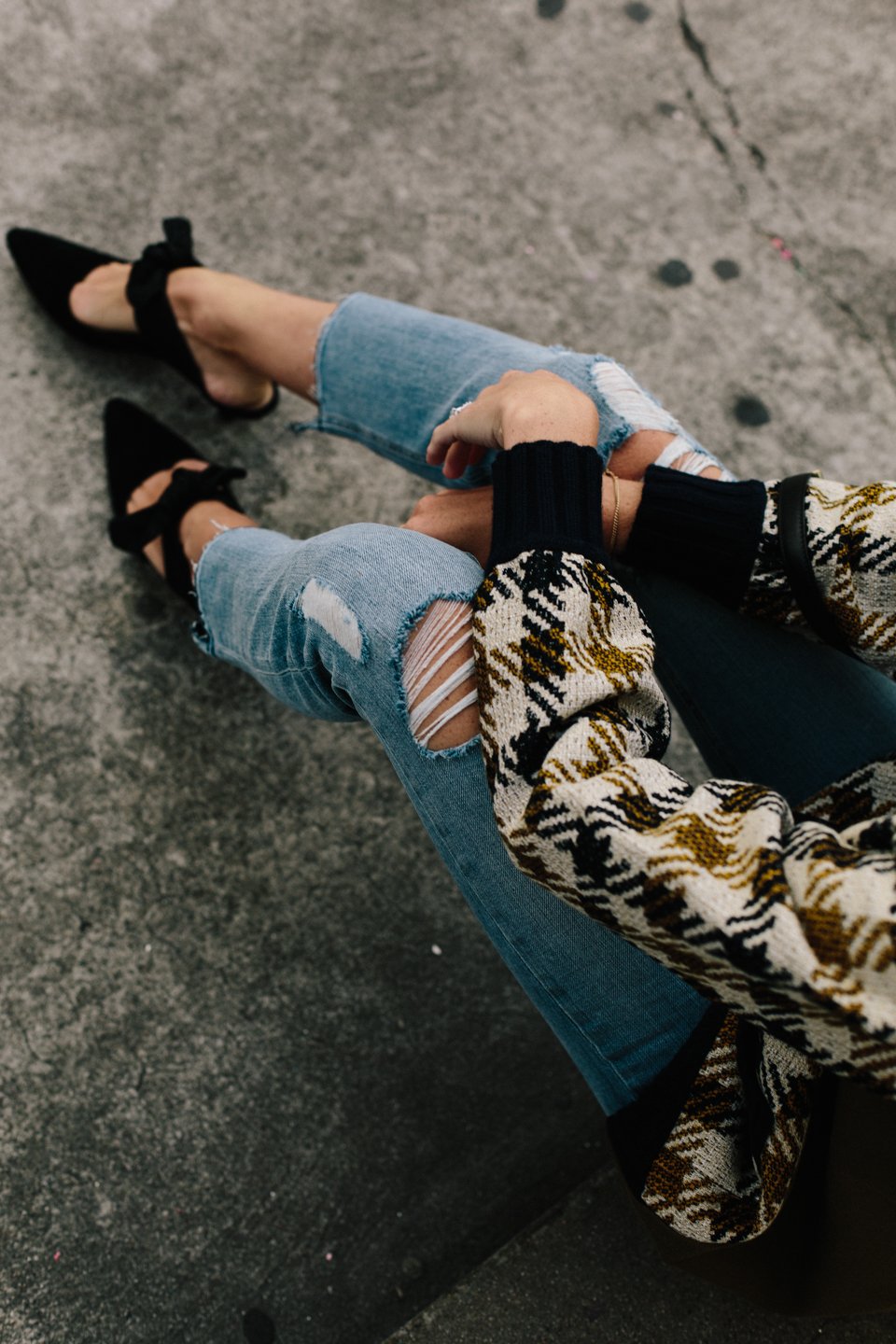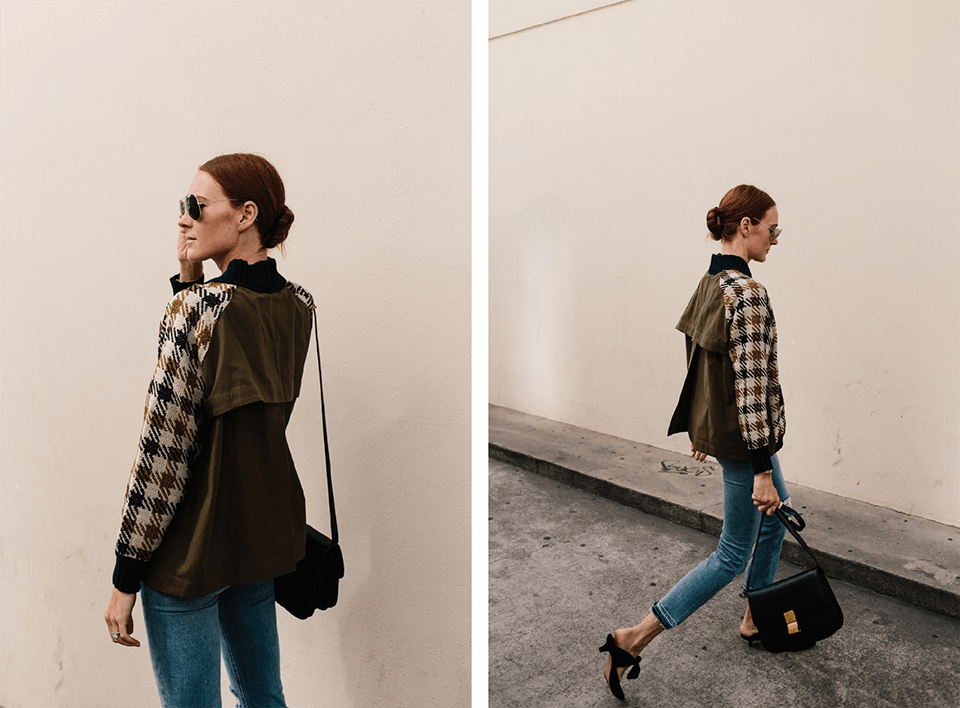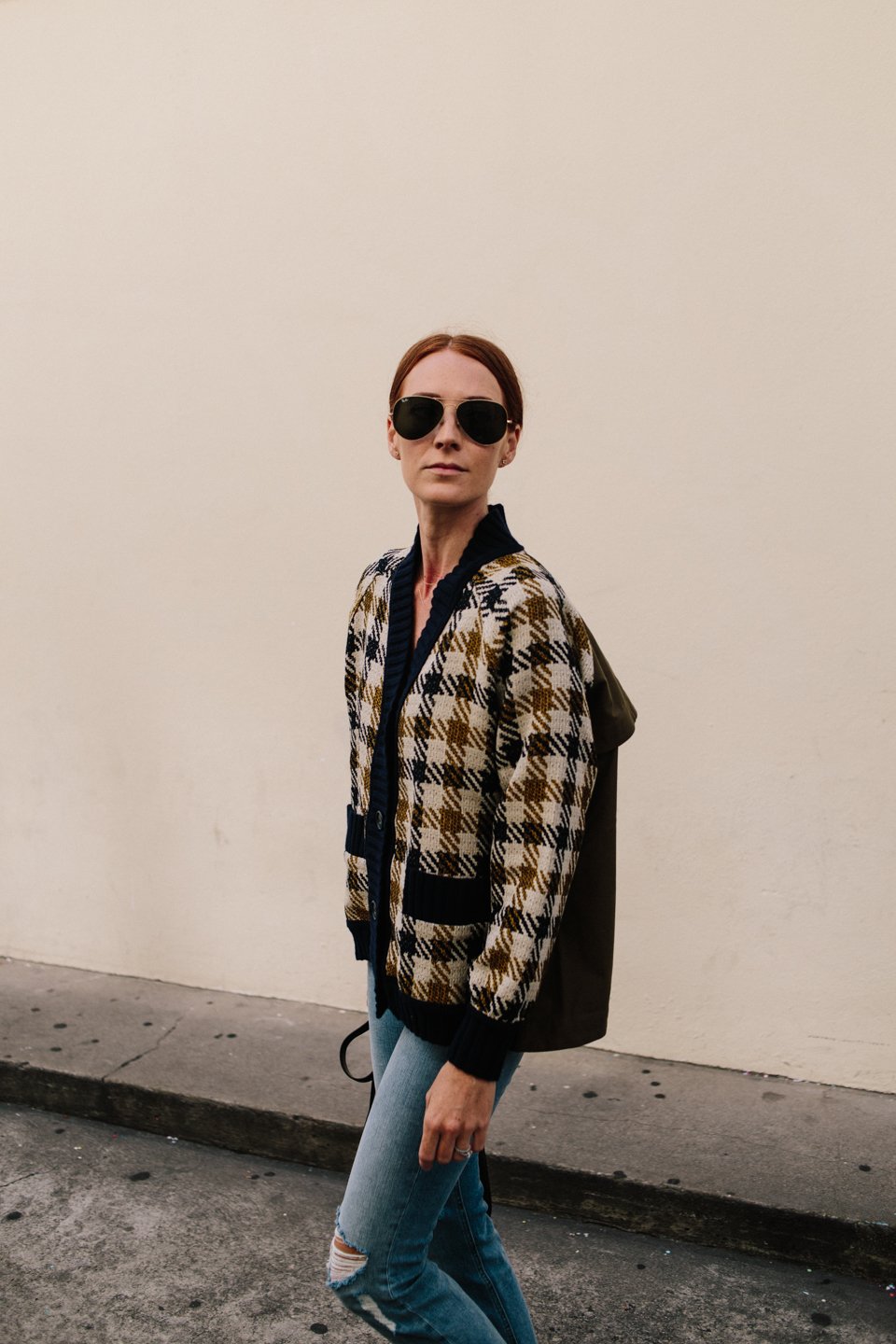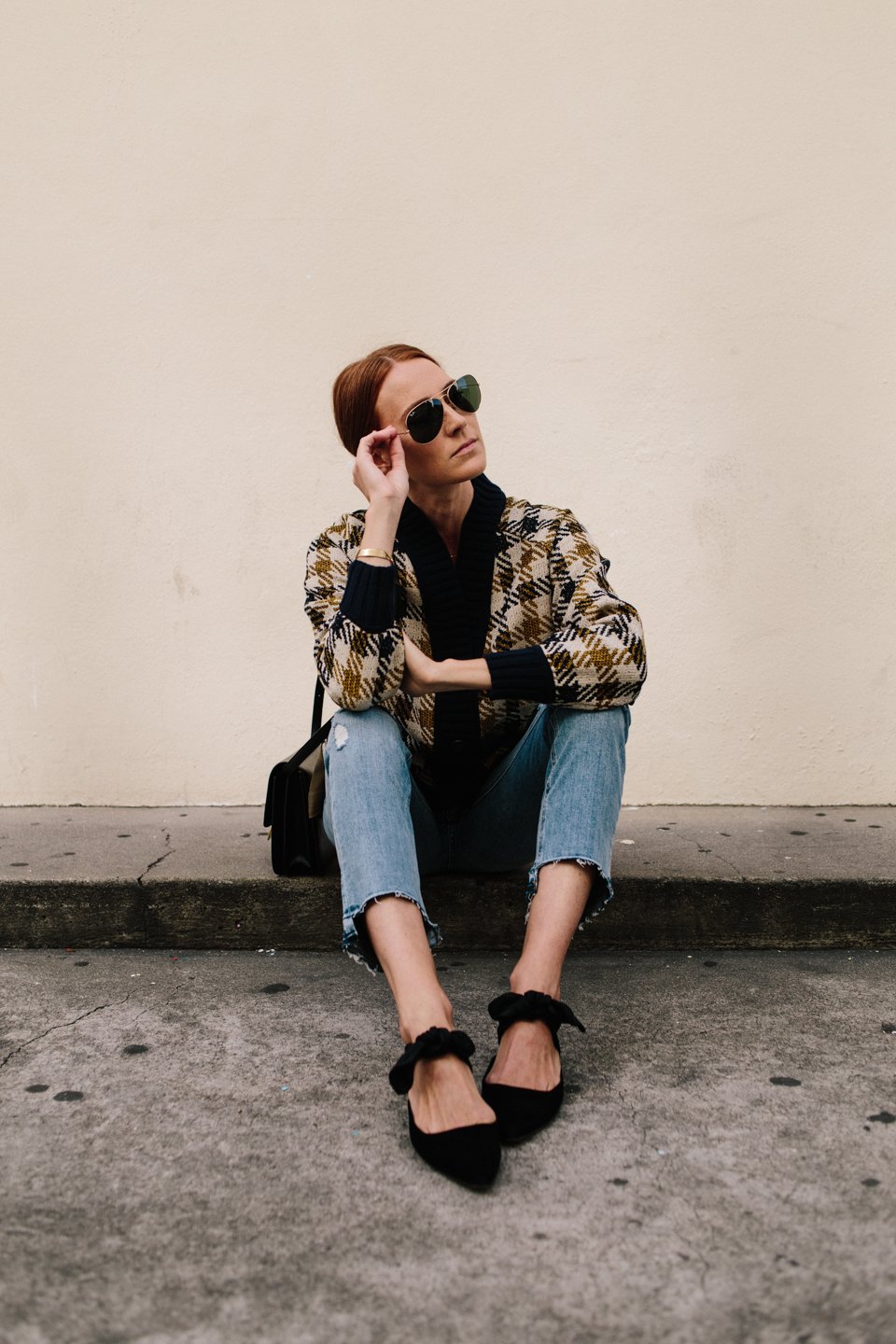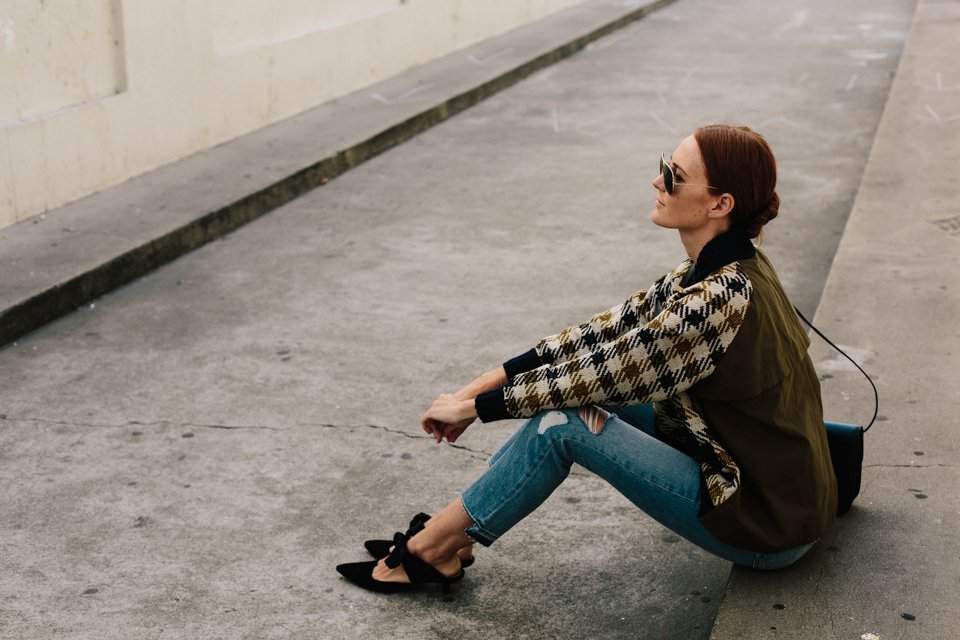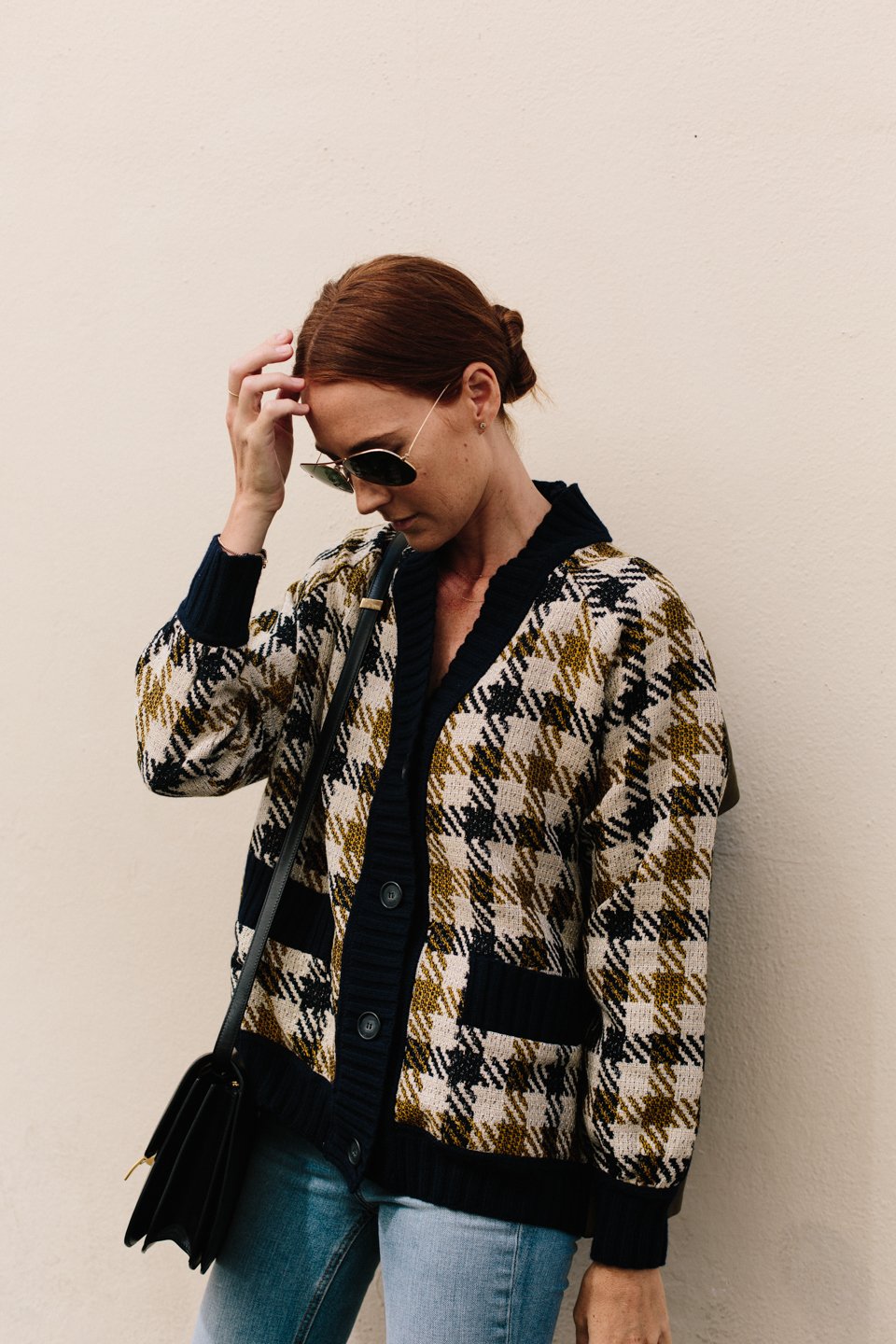 Photography by Jacqueline Pilar