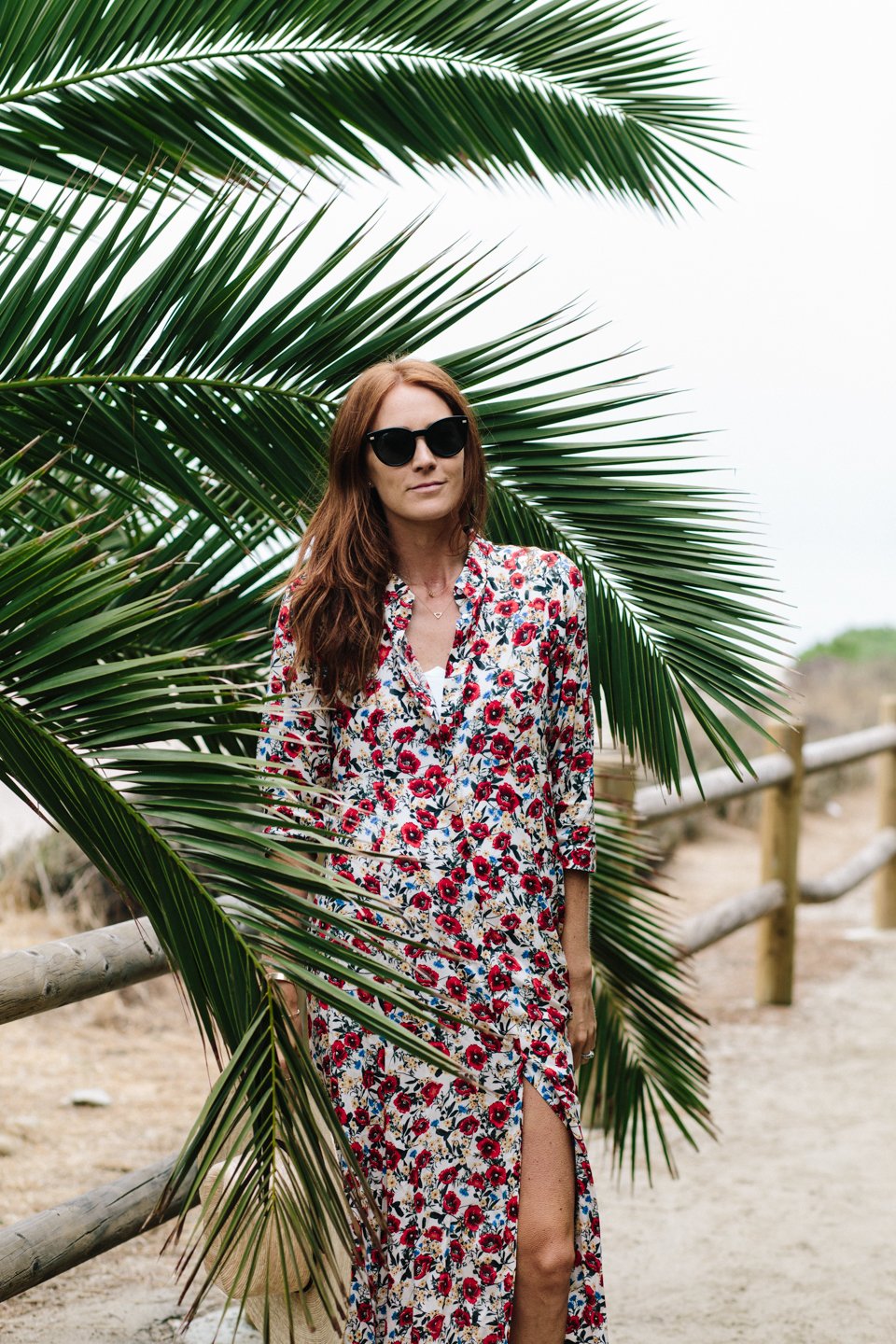 Leave it to Gucci to suddenly make you feel like you want need a bold red floral hanging in your closet. The more I see those blooms embroidered on blouses, jackets, tees and loafers, the more I want to wear them. Plus there's something about a rich red hue that just feels Fall appropriate.
While I love splurging on designer finds, I hesitate to spend the money unless its something I know I'll wear five years from now. I'm on the fence if I'll love my poppy red blooms as much as I do in this moment, so I found a version of the 'Gucci-esque' flower at good old Zara—find it here. Turns out bold florals are actually quite versatile. I've been wearing this dress with just about any shoe (even sneakers) and can even transform it into a long cardigan over jeans and a tee. It got me thinking, bold florals in earthy, rich shades are the perfect way to ease into Fall. Here are a few ways to style them.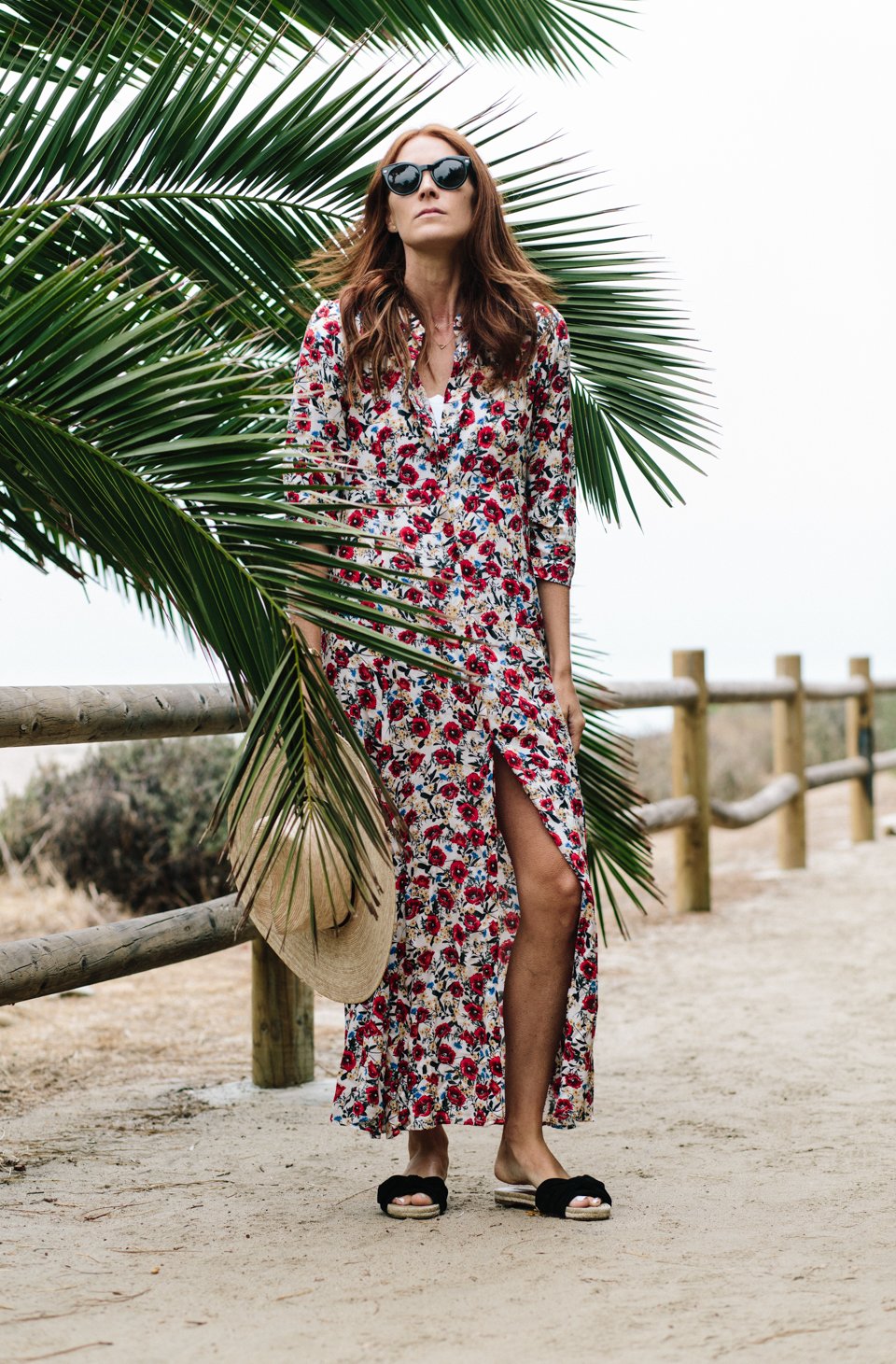 Mix them with black. Ground the floral print with black accessories, a leather jacket or bold framed sunnies. This will not only make it feel more seasonally appropriate but lets the print take center stage.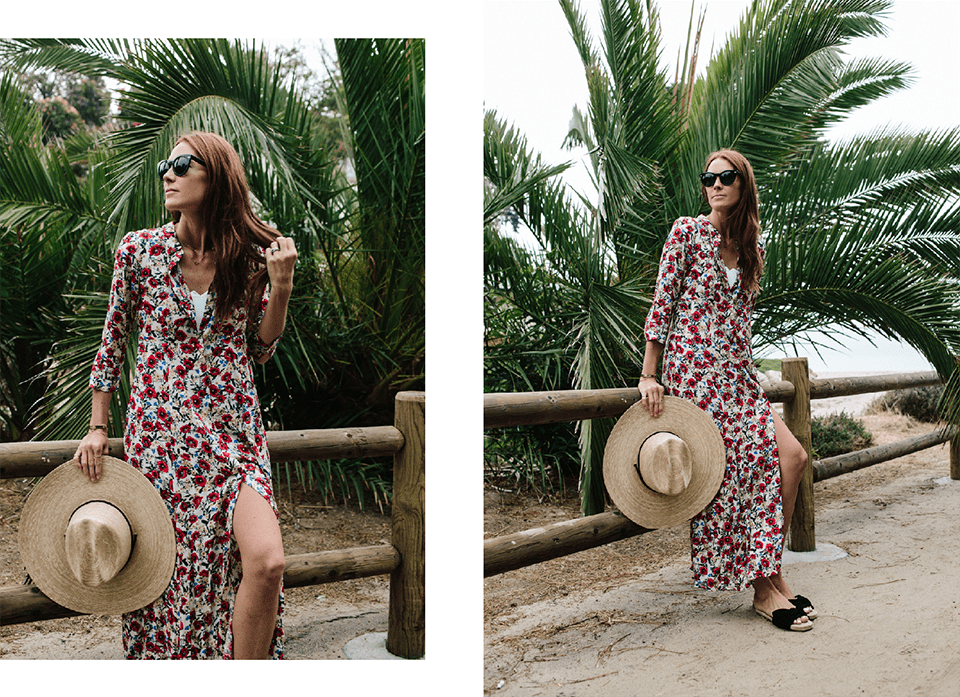 Choose an accent color. Pick one shade that's in your print and use it to play off the other pieces you choose. If there's a bit of blue try a distressed pair of jeans.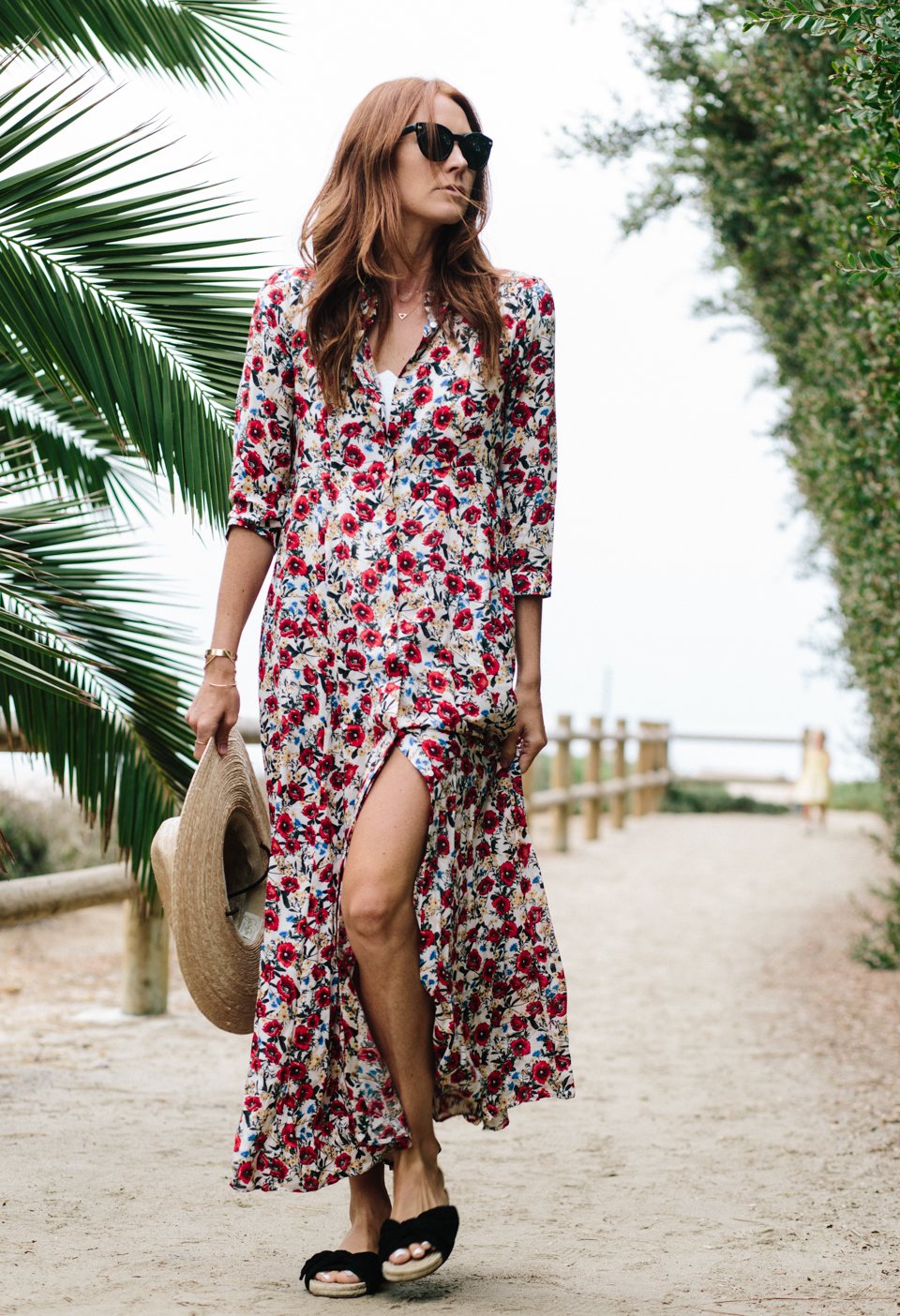 Keep everything else simple. The louder the print, the more subtle everything else should be. Keep your accessories toned down and choose one less piece of jewelry.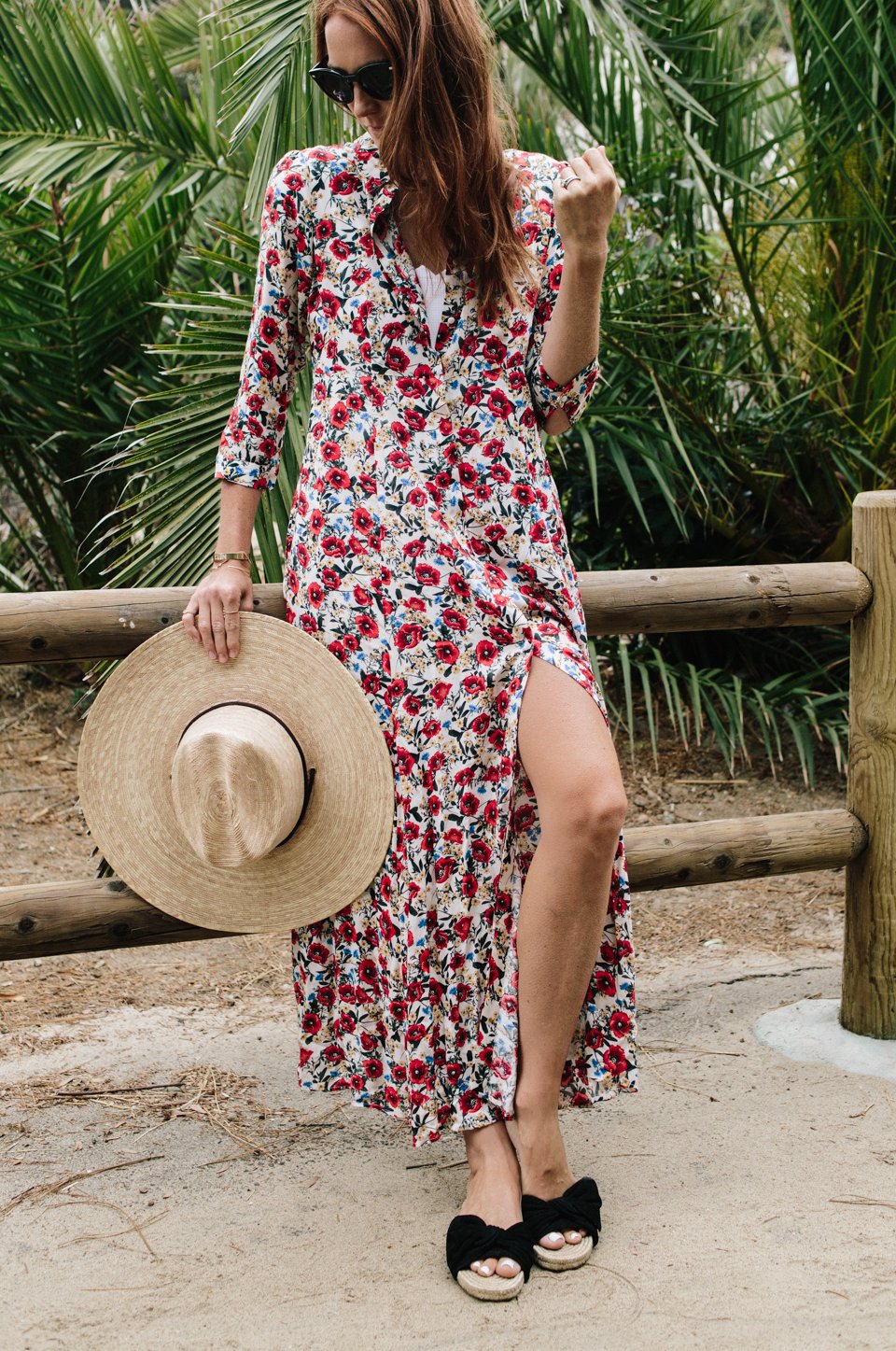 More floral finds and pieces to wear with them…

Photography by Jacqueline Pilar