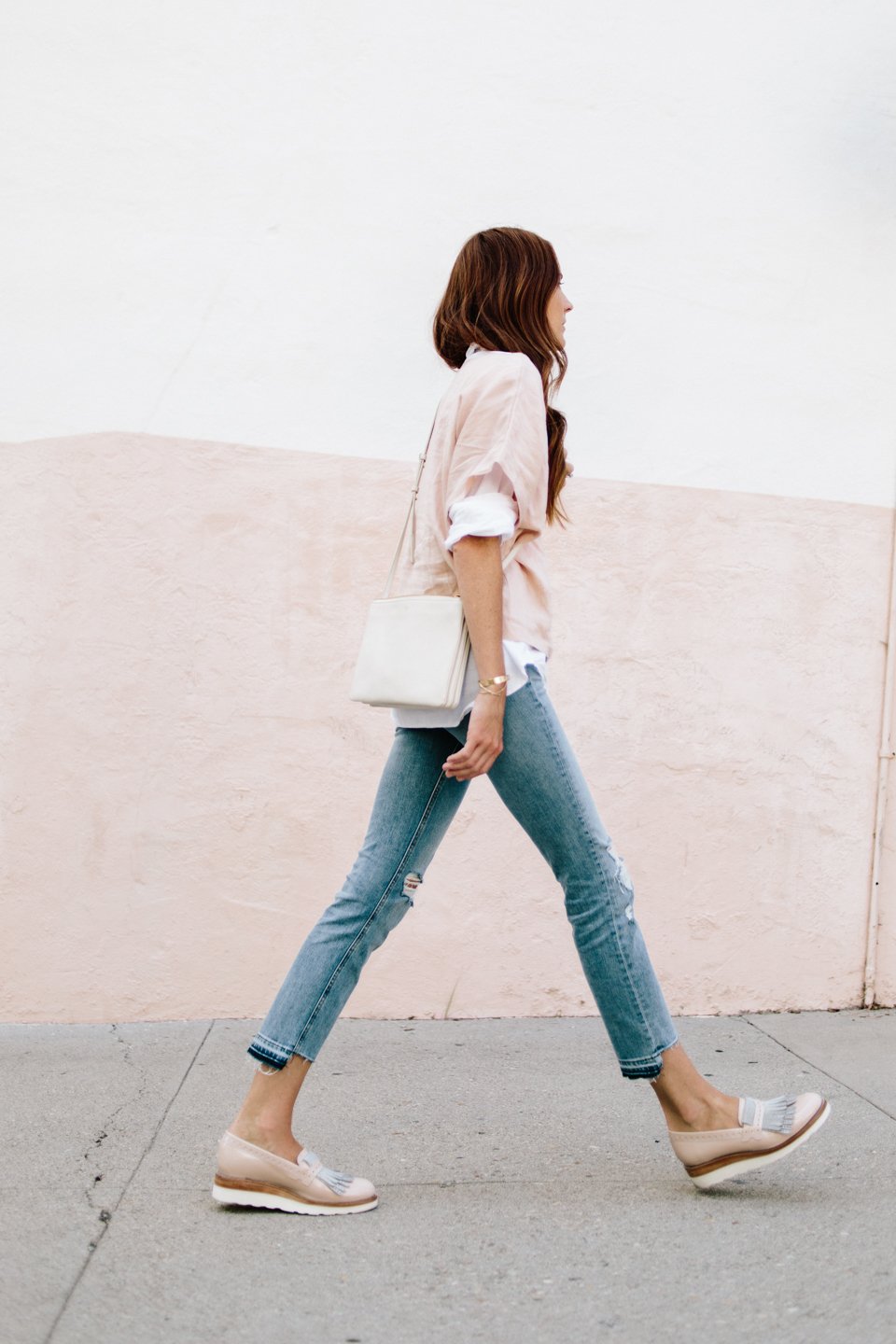 Here we are, September. Is it just me or is this year zooming by at light speed? I feel like I sneezed and summer came and went. Either way, I'm happy that Fall is nearly here because it means fun layers, boyish blazers, cozy knits, boots and (drumroll) loafers. If you love a good loafer, than you're going to be obsessed with The Office Of Angela Scott. Her designs are the ultimate "cool tomboy" staple and I'm going to warn you now, once you try a pair you're completely hooked—it's like walking into a candy shop. The options are endless and you end up falling in love with a pair you didn't realize you needed, plus ten more.
Transitioning from summer to fall can be tricky, the weather is still screaming summer but the mood is changing and suddenly white breezy dresses feel done. I love starting with footwear and light layers to change things up. This Mr. Pennywise loafer fits that in-between feeling to a T and the dusty nude is the ultimate shade for those early fall days if you ask me. In case you missed it, I'm giving away a pair of The Office Of Angela Scott shoes via instagram (check it out here). To enter be sure to follow us both on instagram @officeofangelascott and @couldihavethat, like the photo and leave a comment tagging a friend with #giveaway included. Ends 9/12, good luck!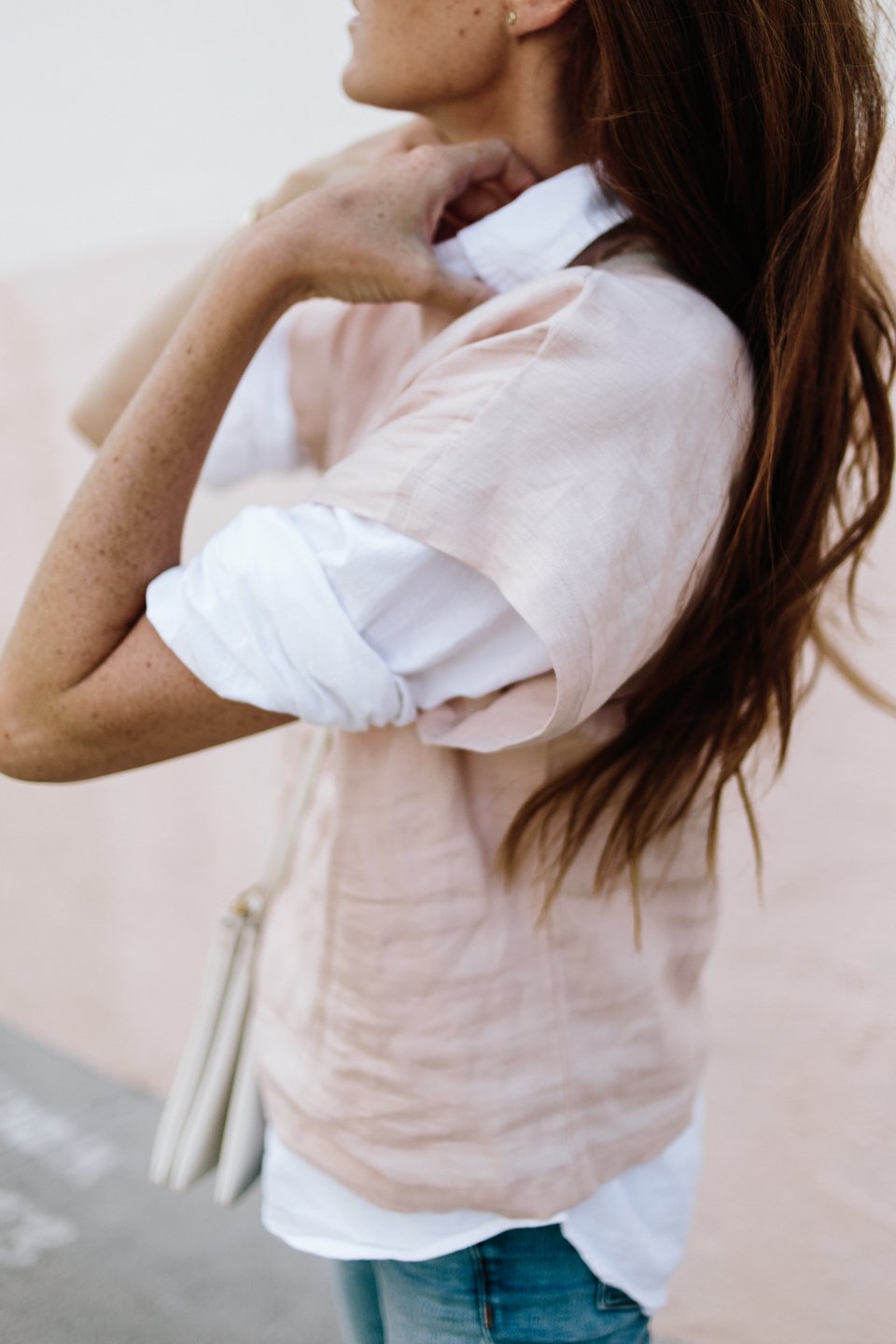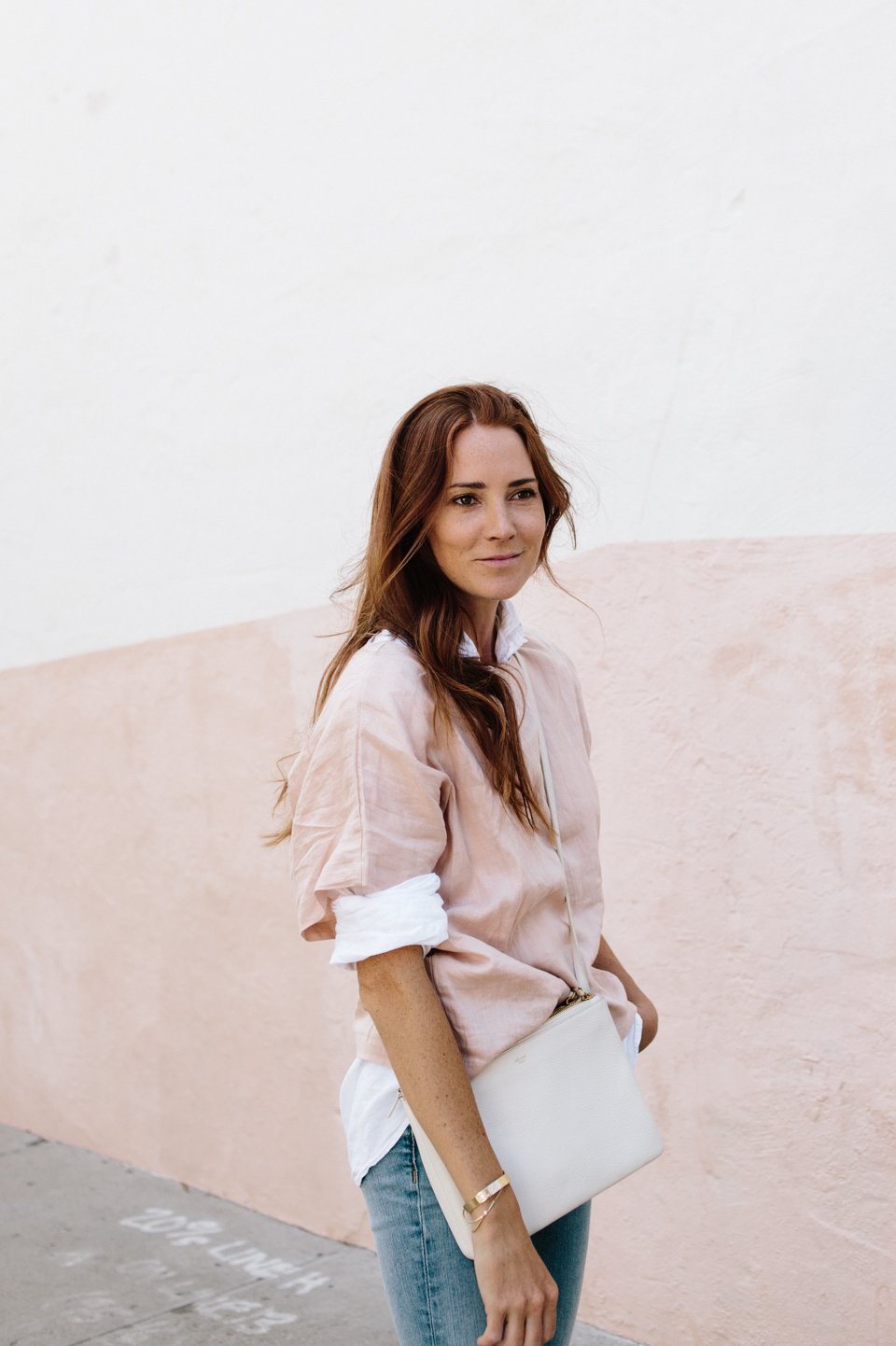 I love taking favorite summertime shirts and layering them up for cooler September days. Pictured: Frank & Eileen button down under a Rough Linen Milo Top. Rag & Bone jeans, Jennifer Fisher Jewelry cuff, Ariel Gordon bracelet.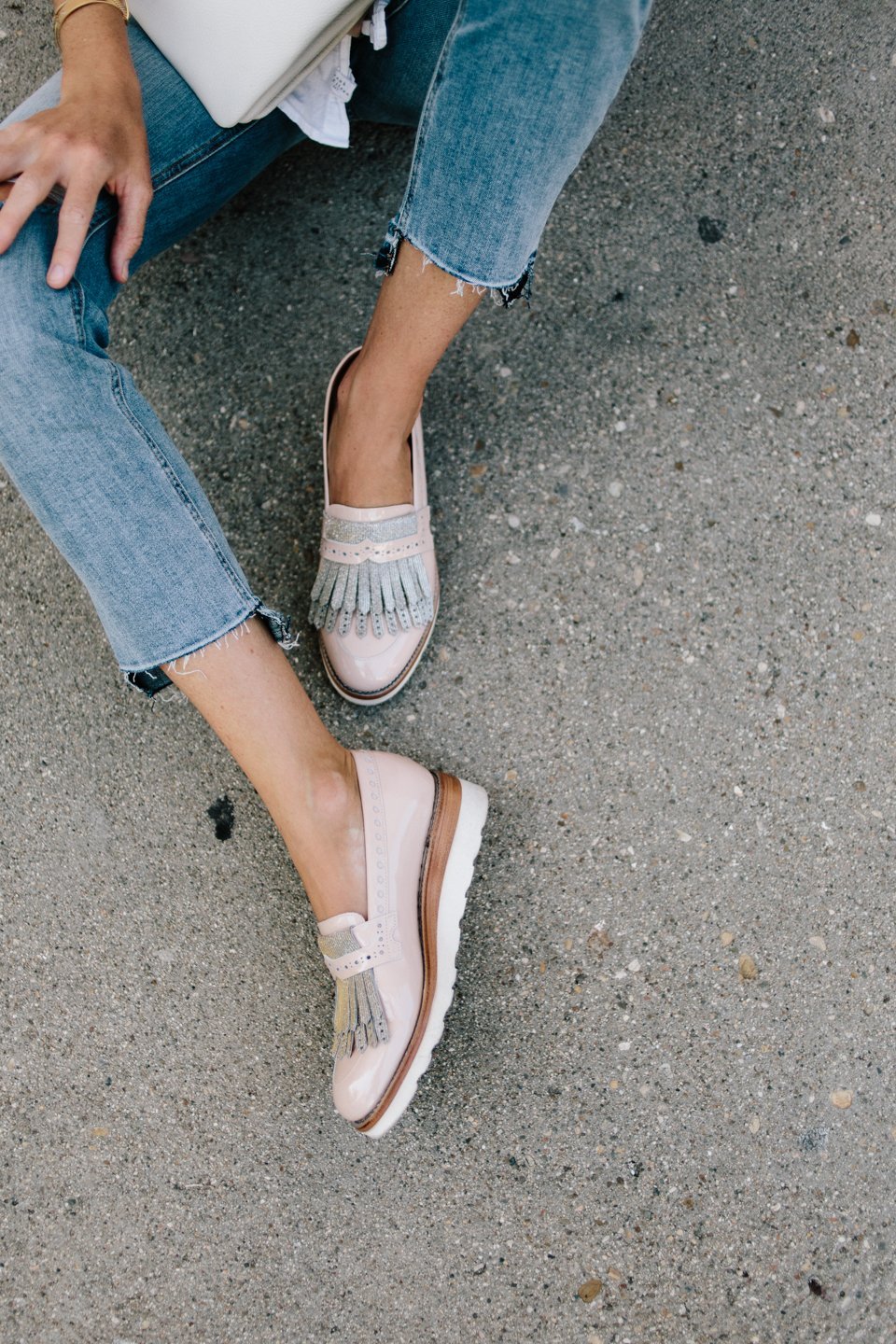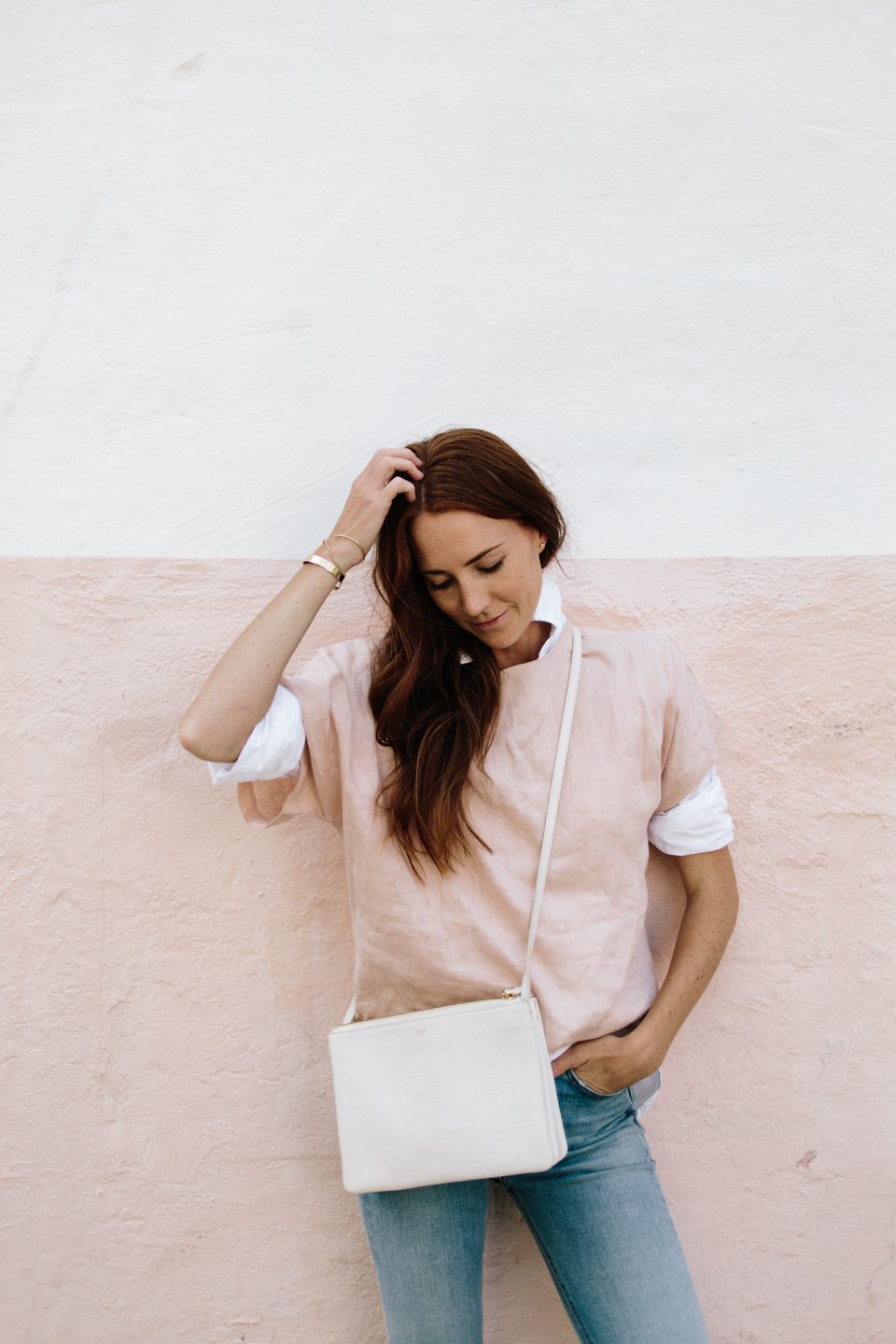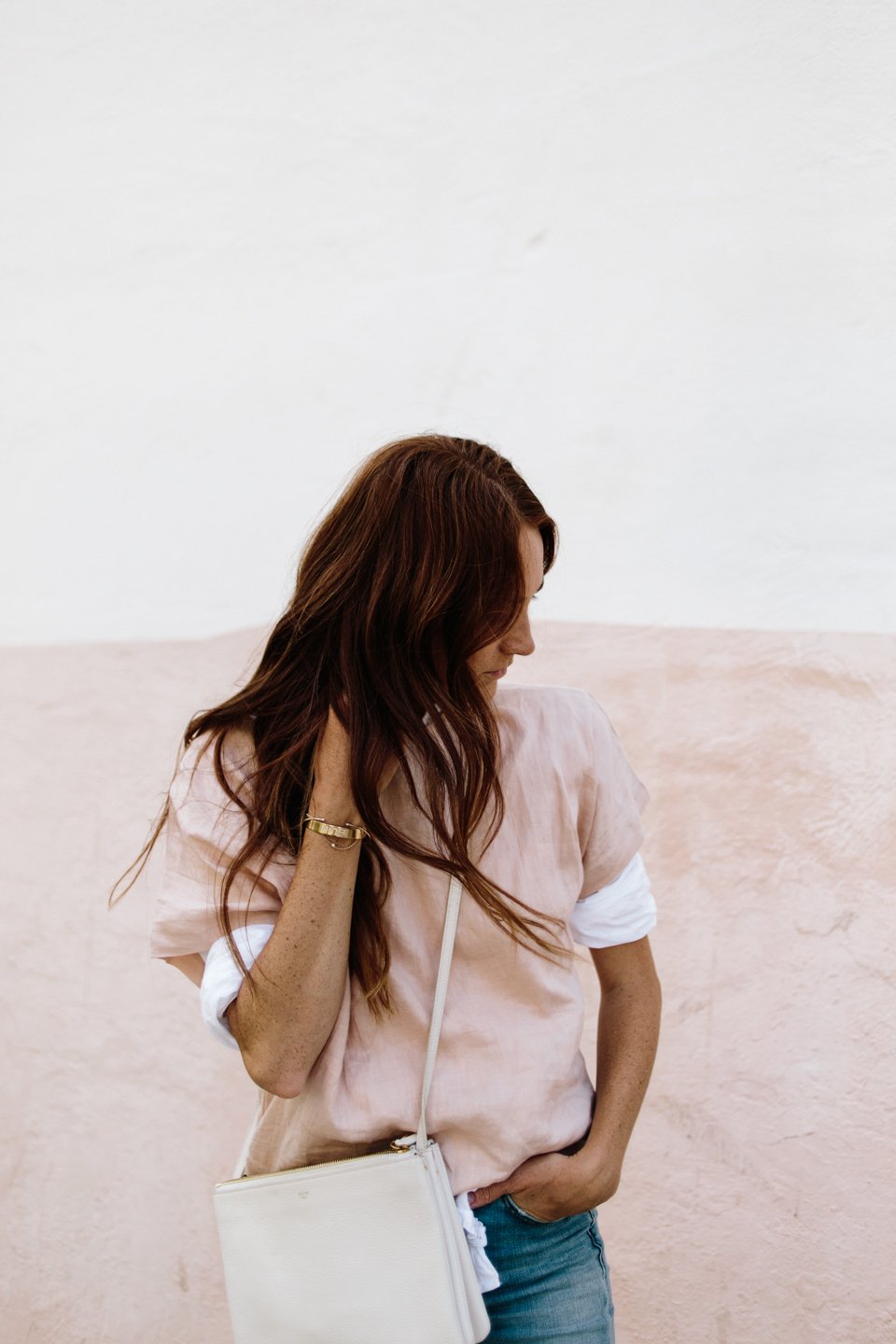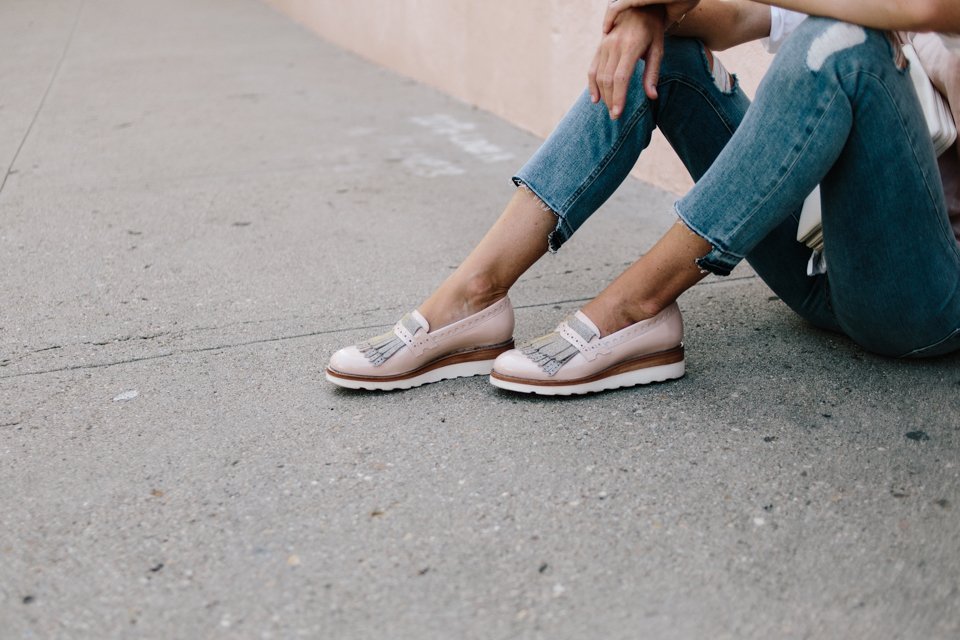 Photography by Jacqueline Pilar.