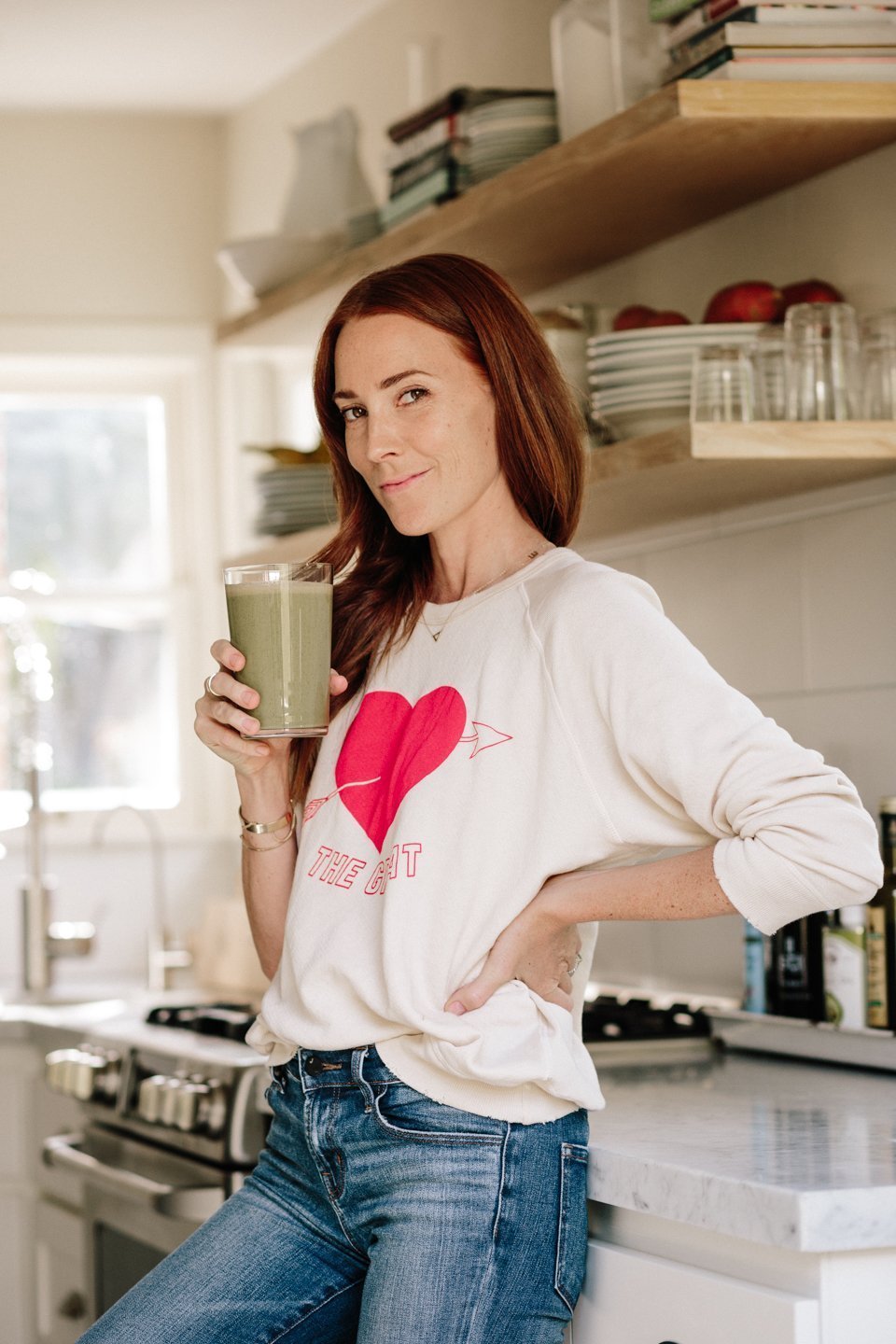 When a friend turned me on to nutritionist Kelly Leveque's new book Body Love, I knew I had to check it out. I was battling migraines, fatigue, mood swings and a handful of other ailments that led me to dig a little deeper into my diet. All my life I've never felt the need or desire to limit the kind of food I eat. I've always reached for an extra cookie if I felt like it (more like daily), devoured bread baskets before dinner and was a bonafide chocolate addict—the life of a Skinny Bitch, ha remember that book? With that said I always tried to eat my greens, protein and all that other good stuff while avoiding greasy processed foods. I thought I was pretty healthy.
Well one read through the first chapter of Body Love and a bazillion red flags started going up. Mind you I'd never read or worked with a nutritionist in the past before so a lot of this information might be obvious to some but it was new to me. In a nutshell she dives into how your blood sugar affects your hormones, the foods that make our blood sugar spike and the the science behind how our bodies respond to that rise and fall. Translation: my bread basket and cookie adventures were sending my blood sugar and hormones on a wild roller coaster and I was feeling it. So I started making some changes.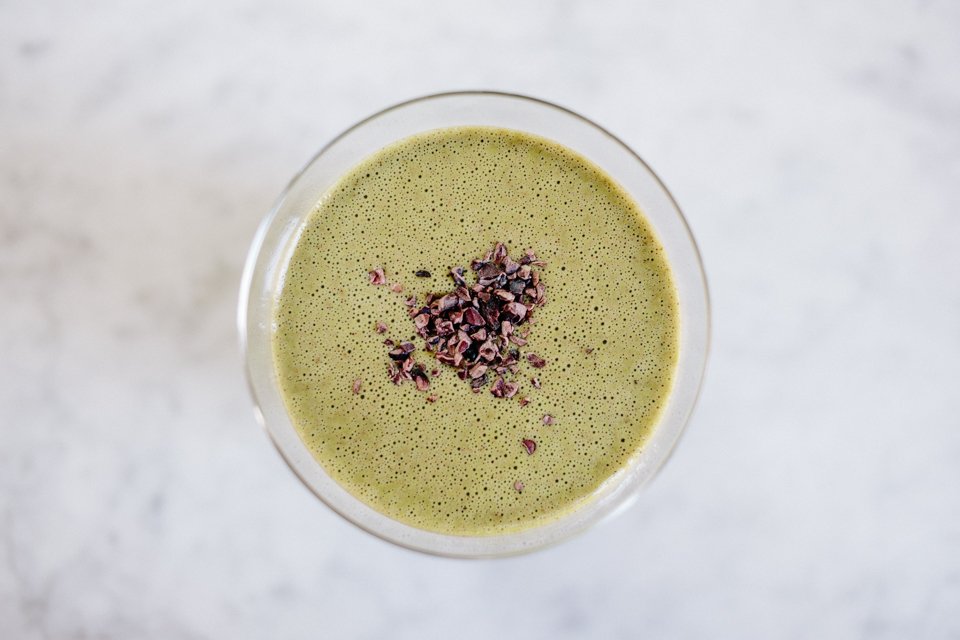 My mornings in the past notoriously went like this: 8 AM a piece of toast with almond butter, coffee and maybe some eggs if I had time. Or I'd run out of the house in a frenzy with a granola bar or grab something on my way to the office, which ended up being closer to 10. Either way I'd wind up feeling famished at some point. So now I make a conscious effort to have a plan first thing in the morning to get the day started right. Since having enough time seems to be my struggle, Kelly's Fab Four smoothie's (protein, fiber, greens and fruit) have been the answer to my prayers. They essentially have no sugar (except for a small portion of fruit) and keep me satiated for at least 4 hours. I'm more productive, get less headaches and have more energy the rest of the day. This is just the tip of the iceberg when it comes to all her amazing advice. But for me, if I get the day started right I make much better choices throughout the day and feel ten times better.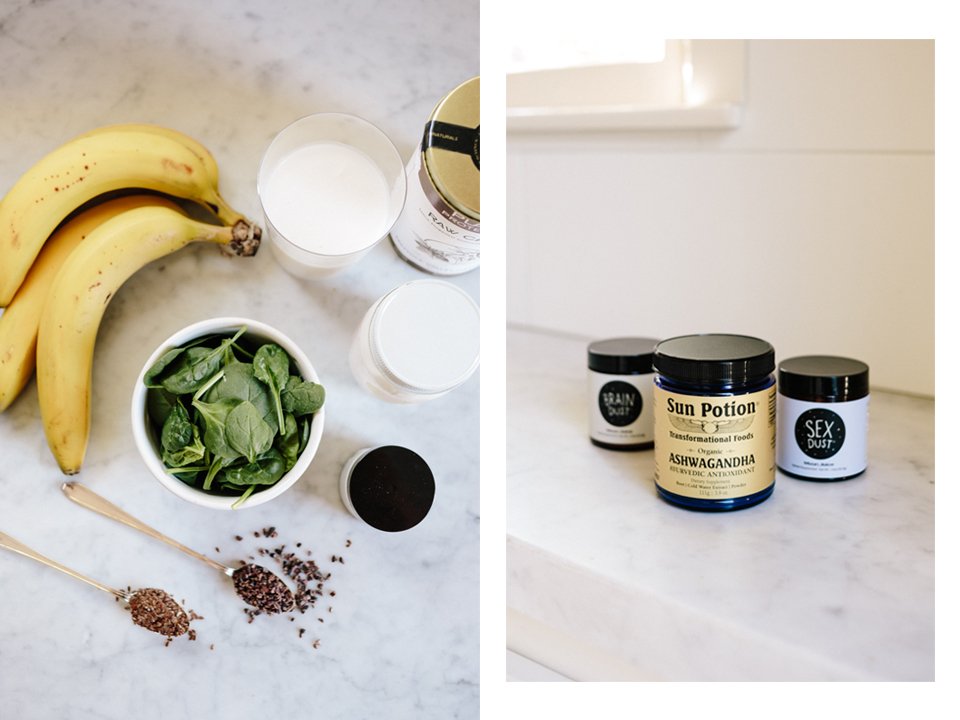 Kelly includes a handful of smoothie recipes in her book but this has been my go-to, an adapted version of her "Chunky Monkey". Also linking to all the exact ingredients I use.
1 serving chocolate protein powder
2 tablespoons of raw almond butter
1 tablespoon of chia or flax seeds
1/2 a banana
1 tablespoon of cacao nibs
handful of spinach
2-3 cups unsweetened almond milk
1 teaspoon of Sun Potion Ashwagandha (for stress and adrenal health)
1 teaspoon of Moon Juice Brain Dust
Combine in a blender and blend away. I like adding more cacao nibs as garnish on top.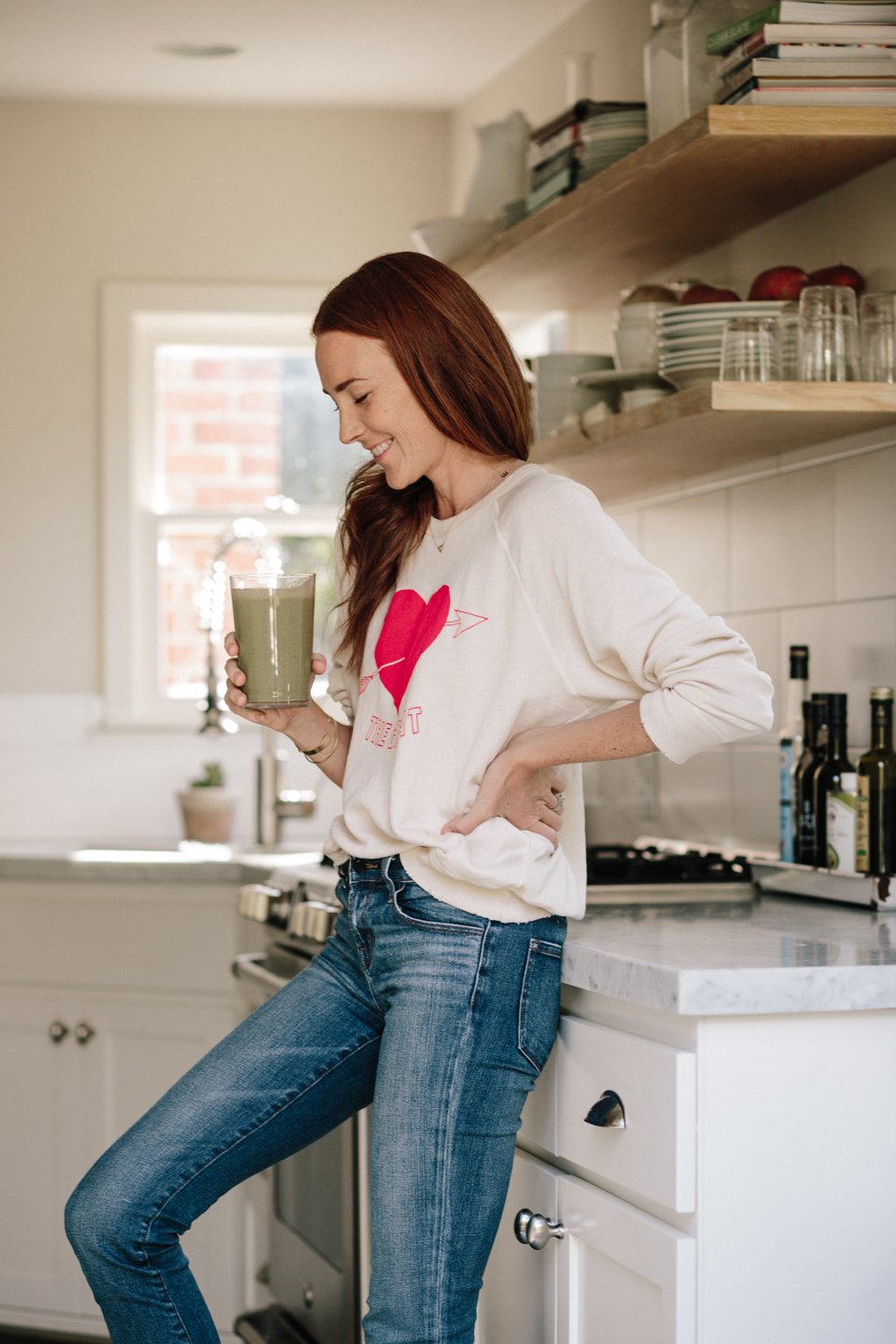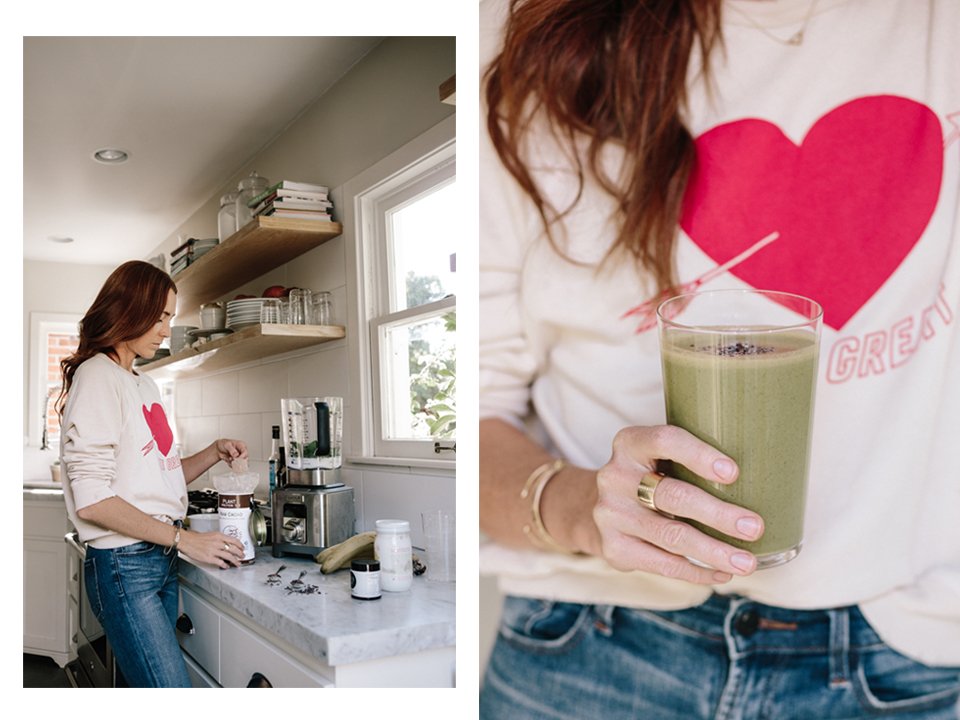 Wearing: J Brand Jeans (similar), The Great sweatshirt. // Photography by Jacqueline Pilar.