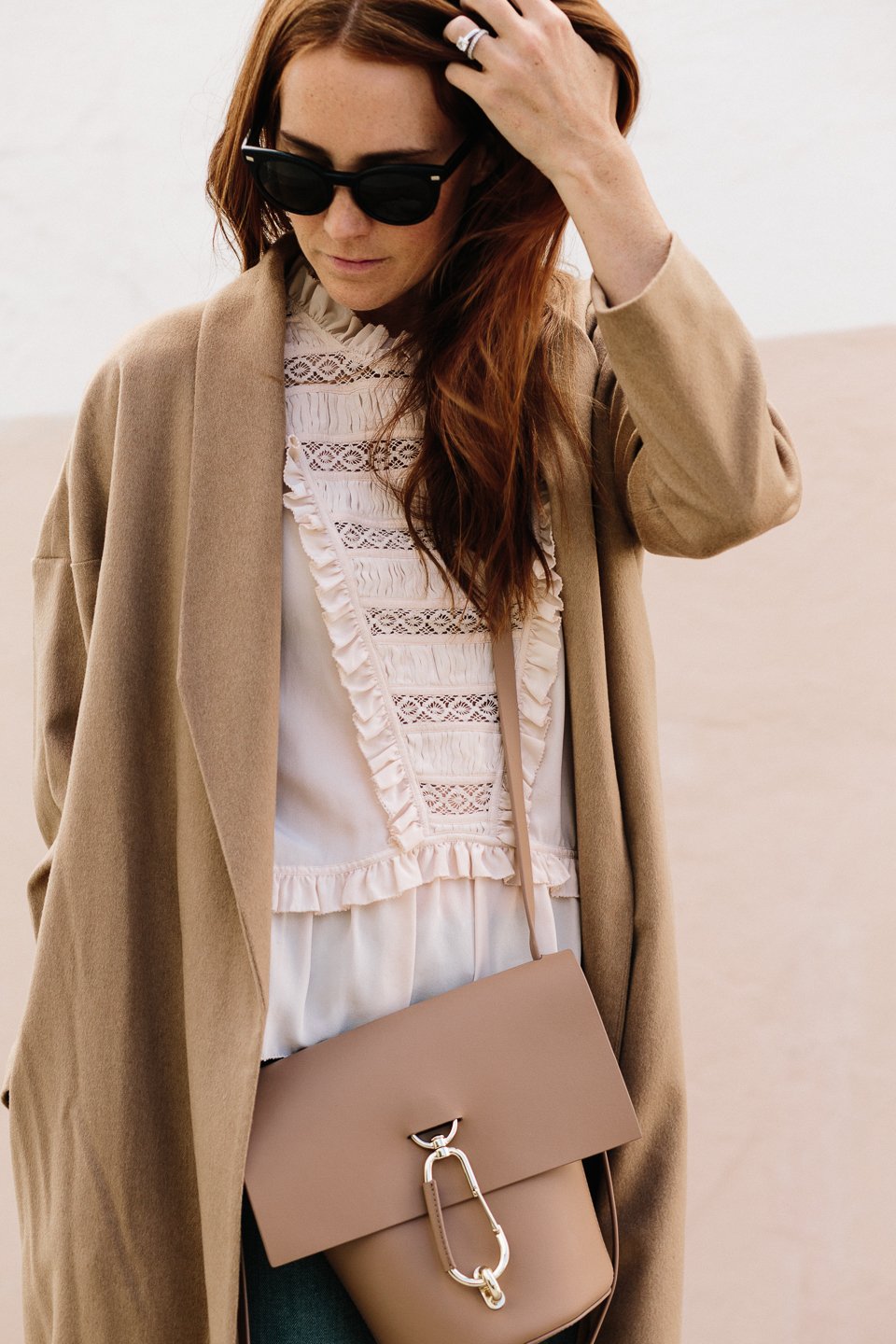 True story, I haven't had coffee since August. And if you've seen a cup of it in pictures recently, it was just for the shot. Why on earth would I quit my cozy morning cup of jo?
For a handful of health reasons but primarily because one cup was making me jittery and anxious—has this happened to anyone else in their 30's? All of a sudden I'm more sensitive to it. Anyways, I quit it. And while I'm over the hump of feeling deprived every morning for my mug-in-hand status, I have to say I feel 100 times better throughout the day.
My skin feels healthier and softer, energy levels are high, migraines have subsided (read more about my struggle with them here) and best of all my mood isn't so frantic and crazy. The longer I go without it, the more I notice the benefits of being caffeine-free.
And for those days that involve a "coffee date" or the need for something warm in my hand I go for a chai latte with unsweetened almond milk—cures the fix.
Also side note, I wore this the other day and can't get enough of this cafe au lait color palette. I'm not going to lie, it made me think of my old friend coffee and for a minute I thought about breaking my streak. But I didn't.
AYR Coat, Ulla Johnson Ruffled Shirt, Zac Posen Bag, Sunglasses, Mother Jeans, Slingback Kitten Heels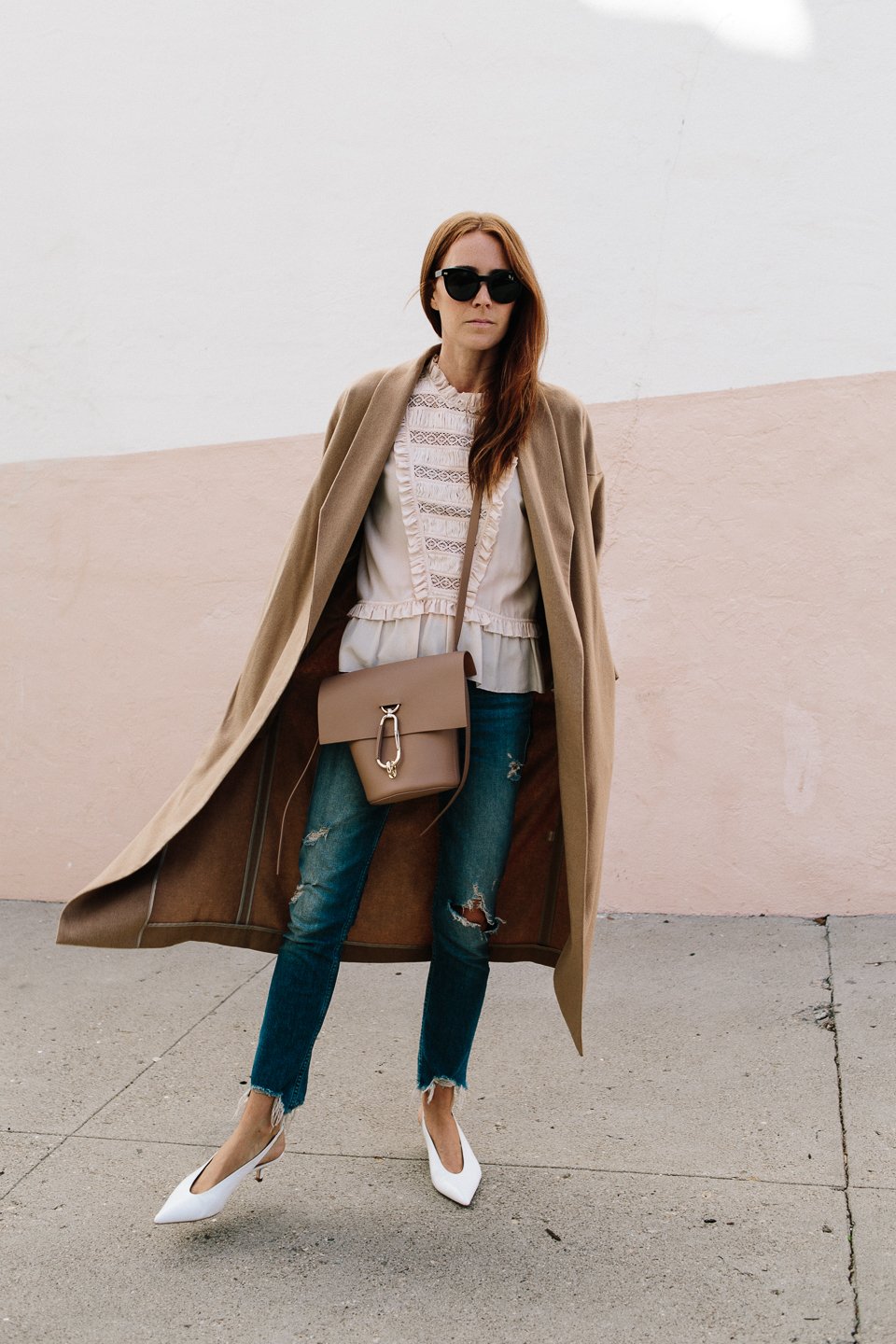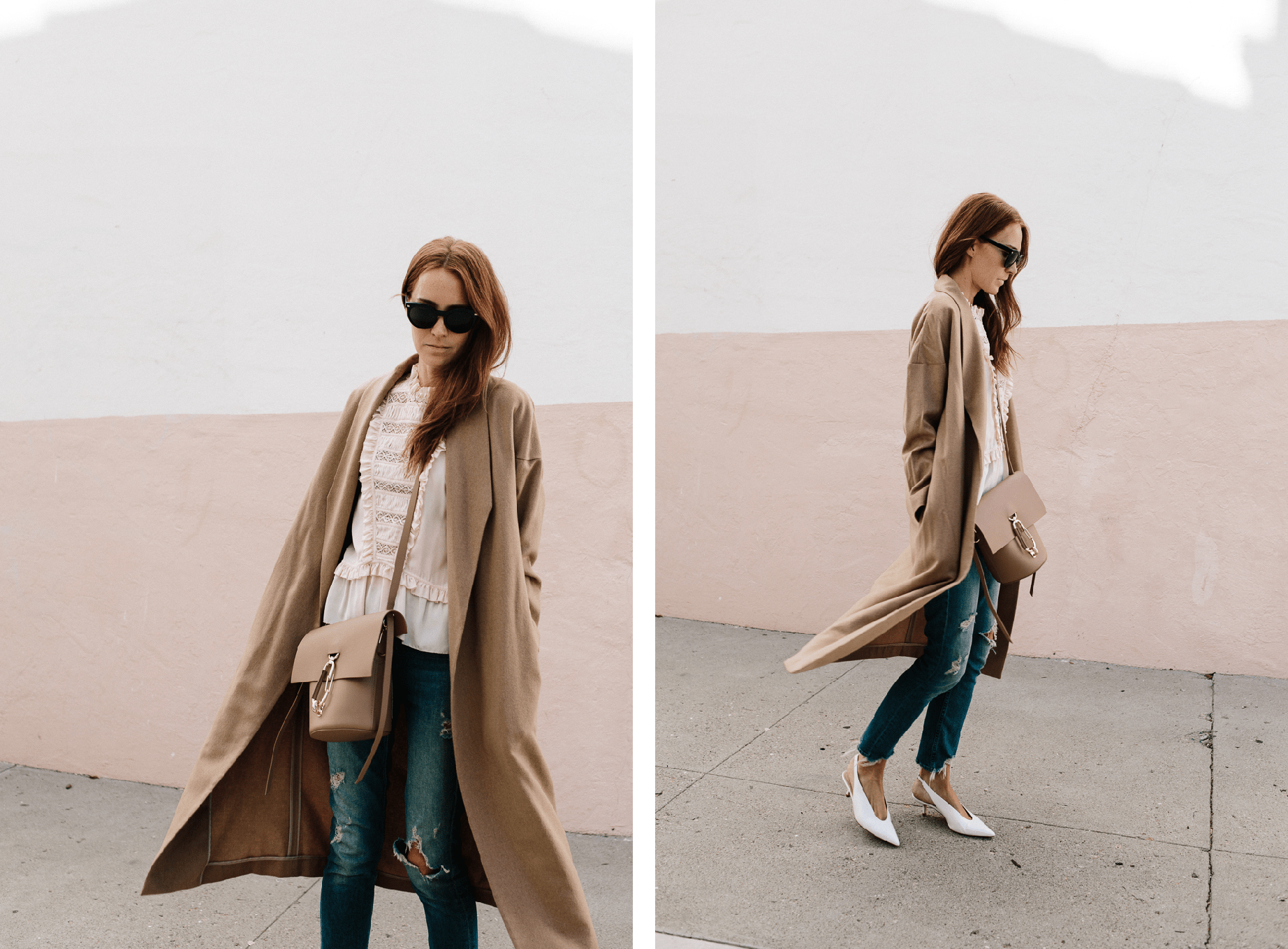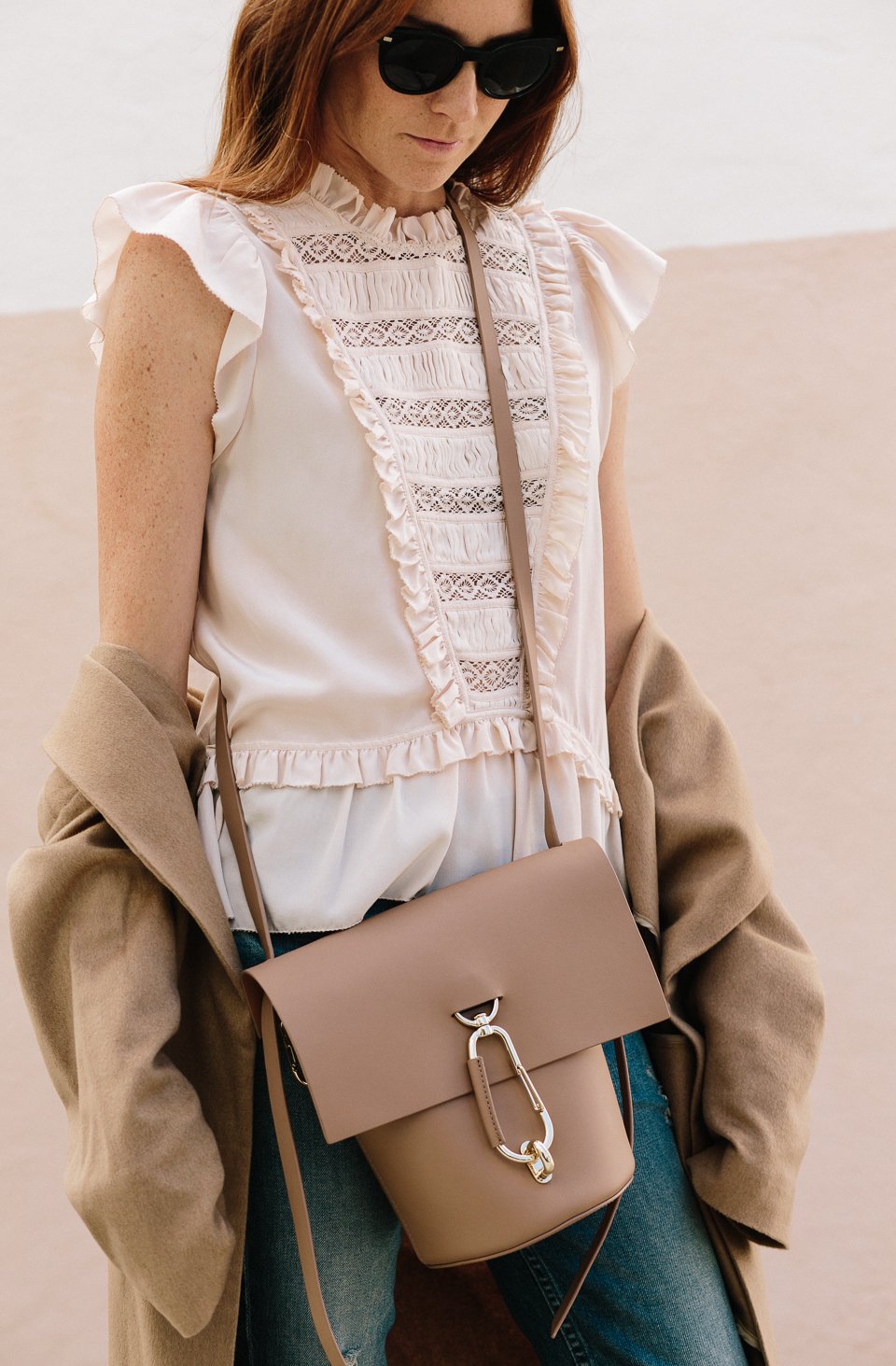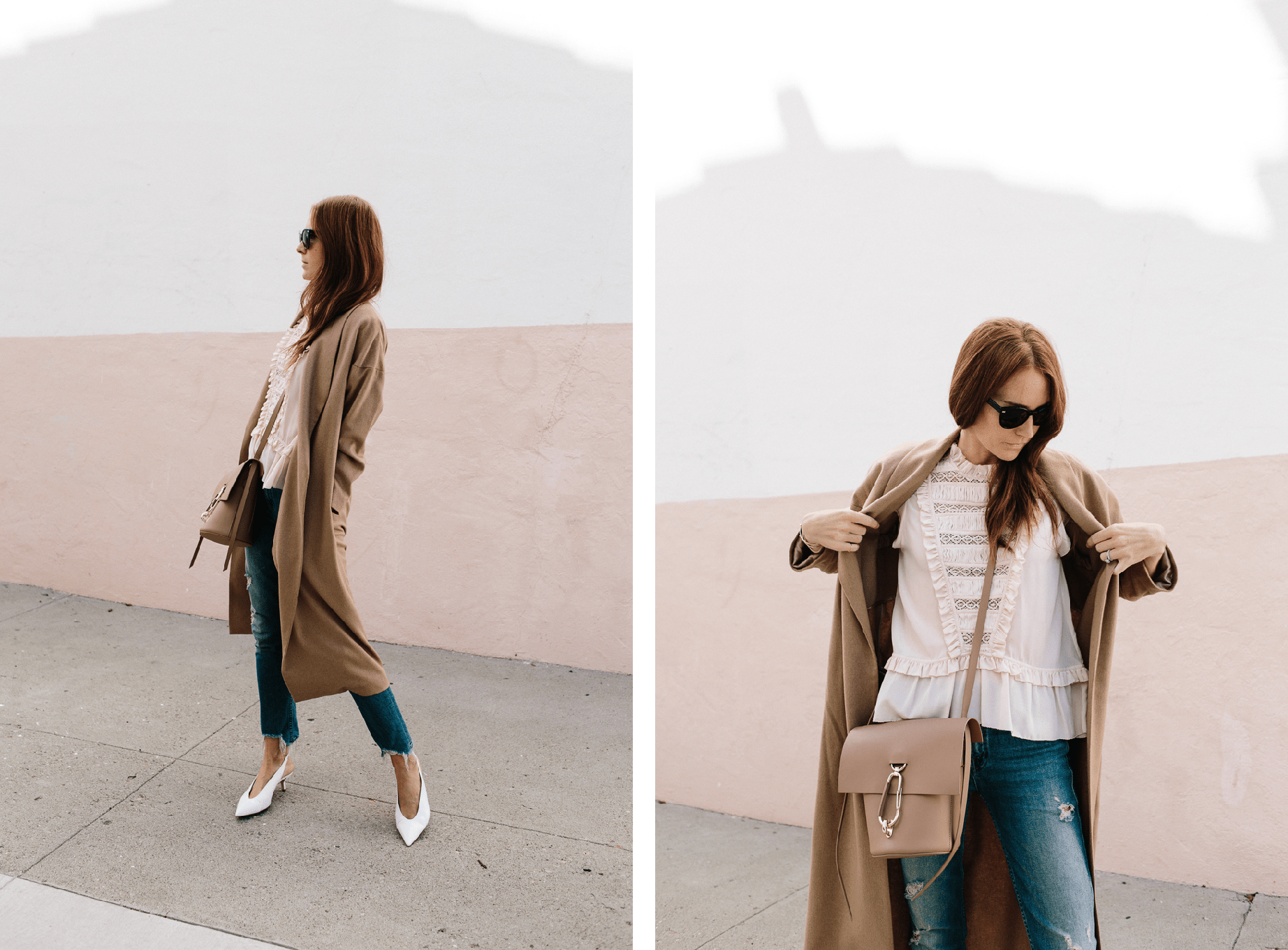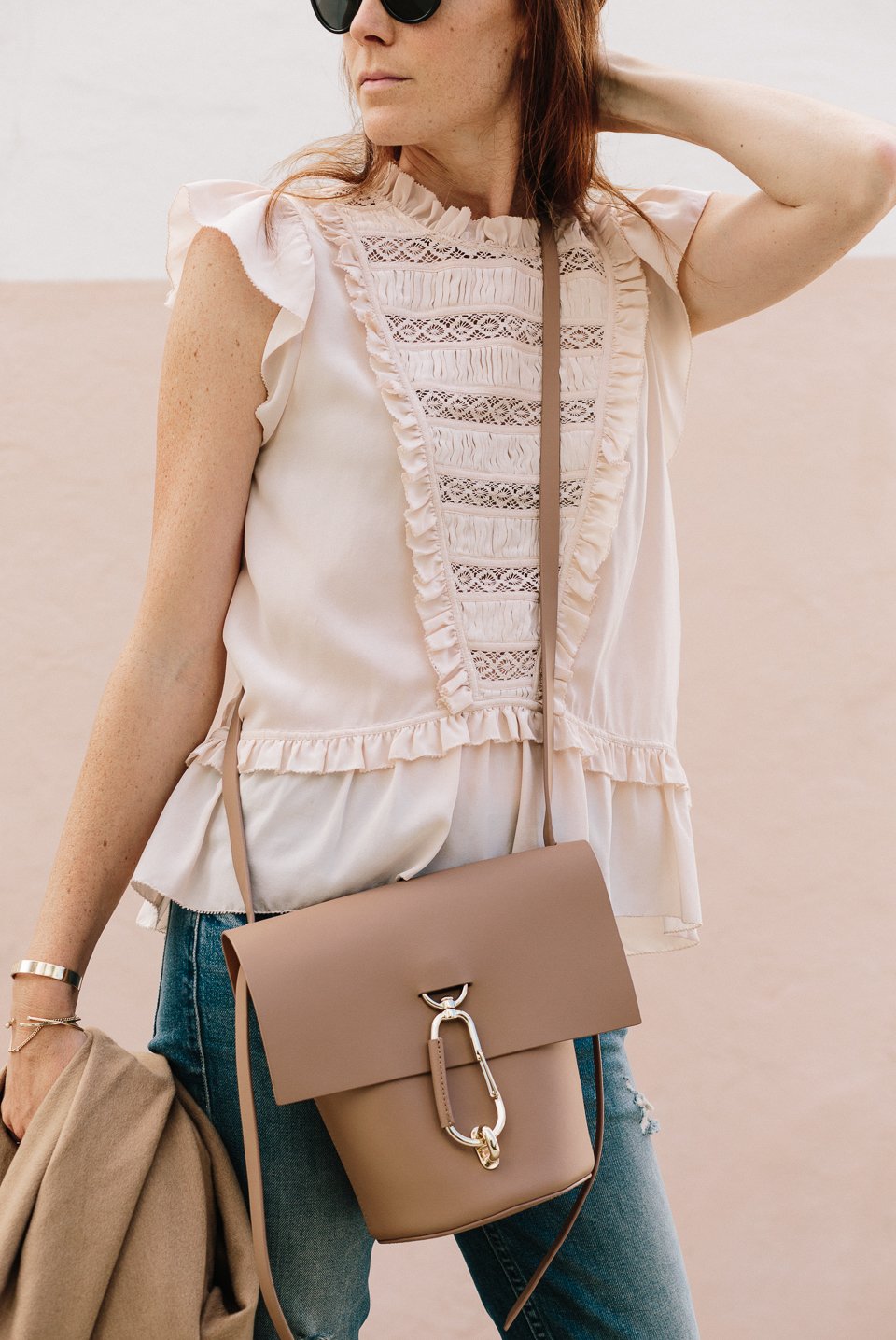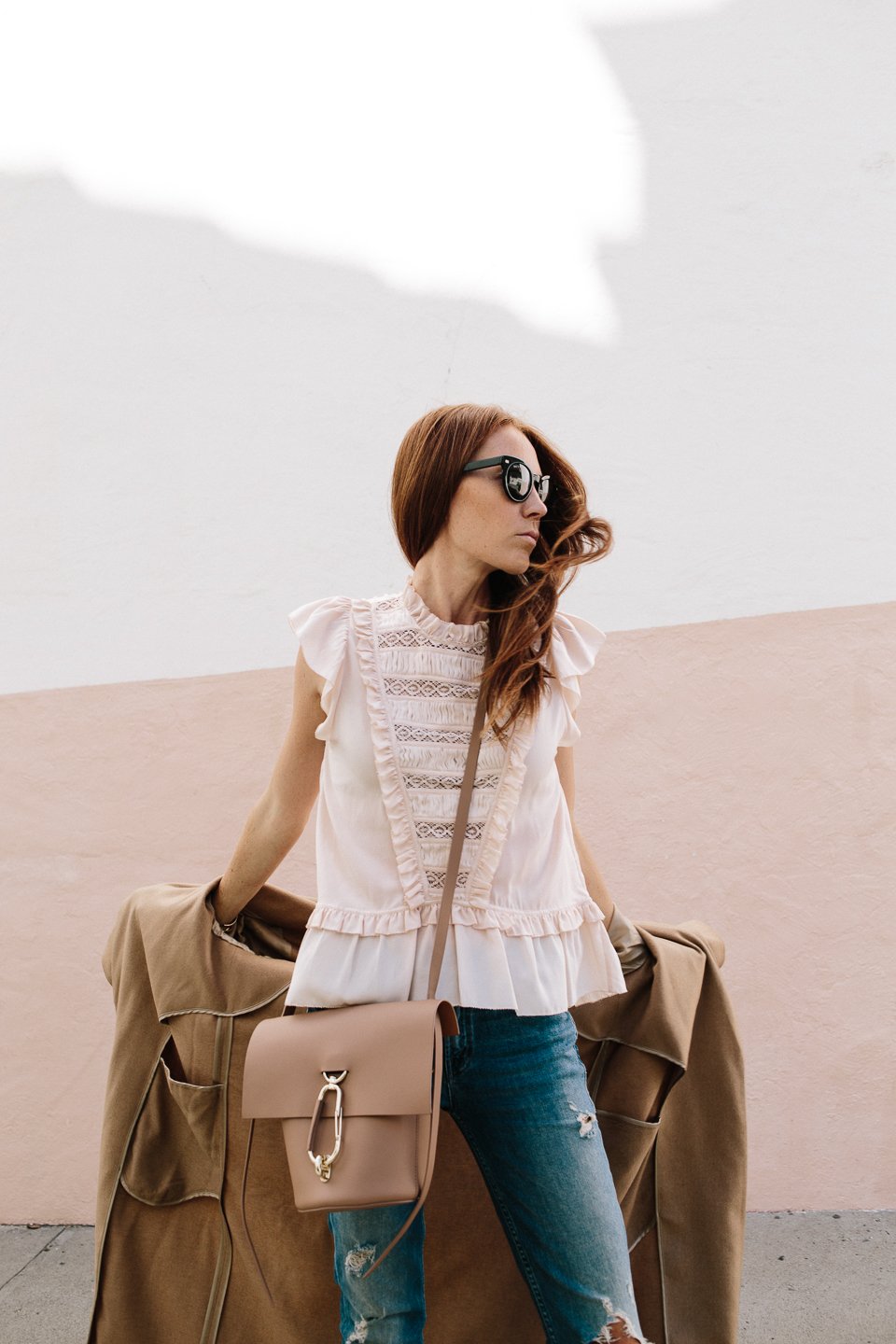 Photography by Jacqueline Pilar.