Booties become the norm for my everyday dressing around this time of year. They're perfect for a California "winter day" which can sometimes be no different from a Spring day—don't worry East Coast friends, I don't feel bad for us. The best part is you can really style them a ton of different ways, feminine skirt included. They are the perfect dose of toughness to pair with something more flowy and feminine—some inspiration here. But lately I've been inspired by that boy-meets-girl look with menswear inspired pieces, thanks to some new boots in my closet. 
Enter my most recent find in the boot department, the Stuart Weitzman Expert Booties. I keep spotting them on some of the coolest girls around—hence my dubbing them "cool girl boots"—making me love them even more. Something about the hardware mixed with the sleek yet simple lines of the boot make them undeniably perfect.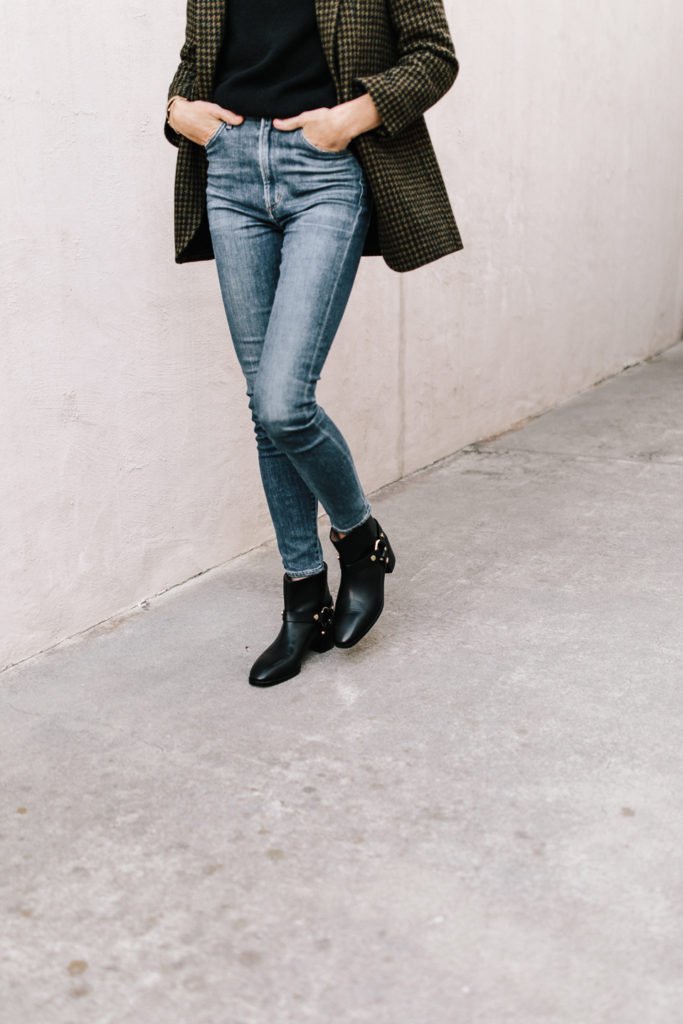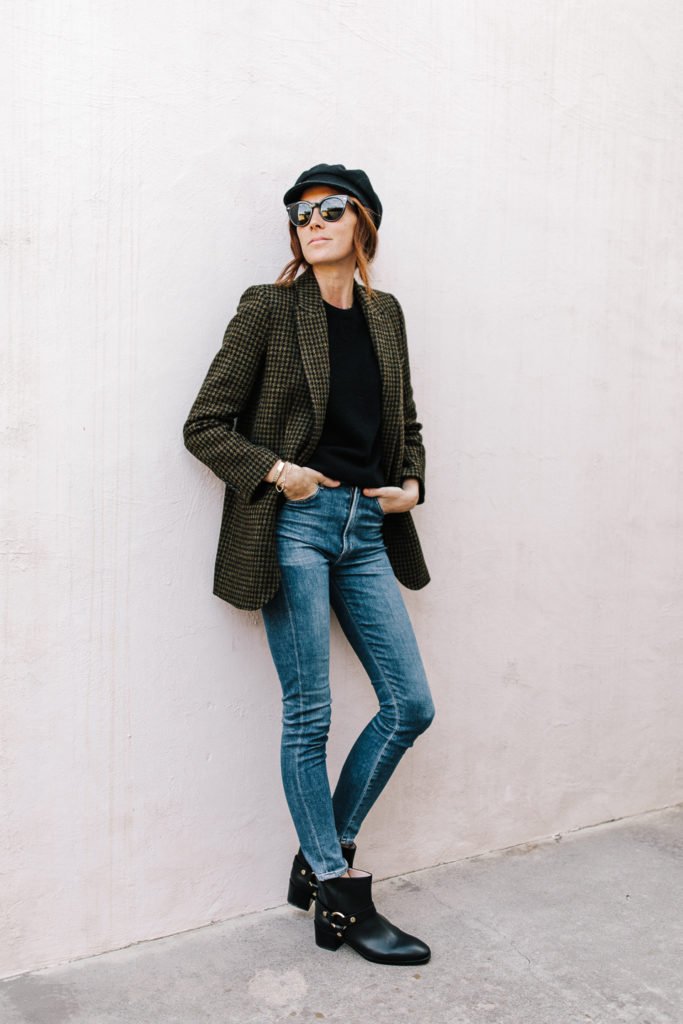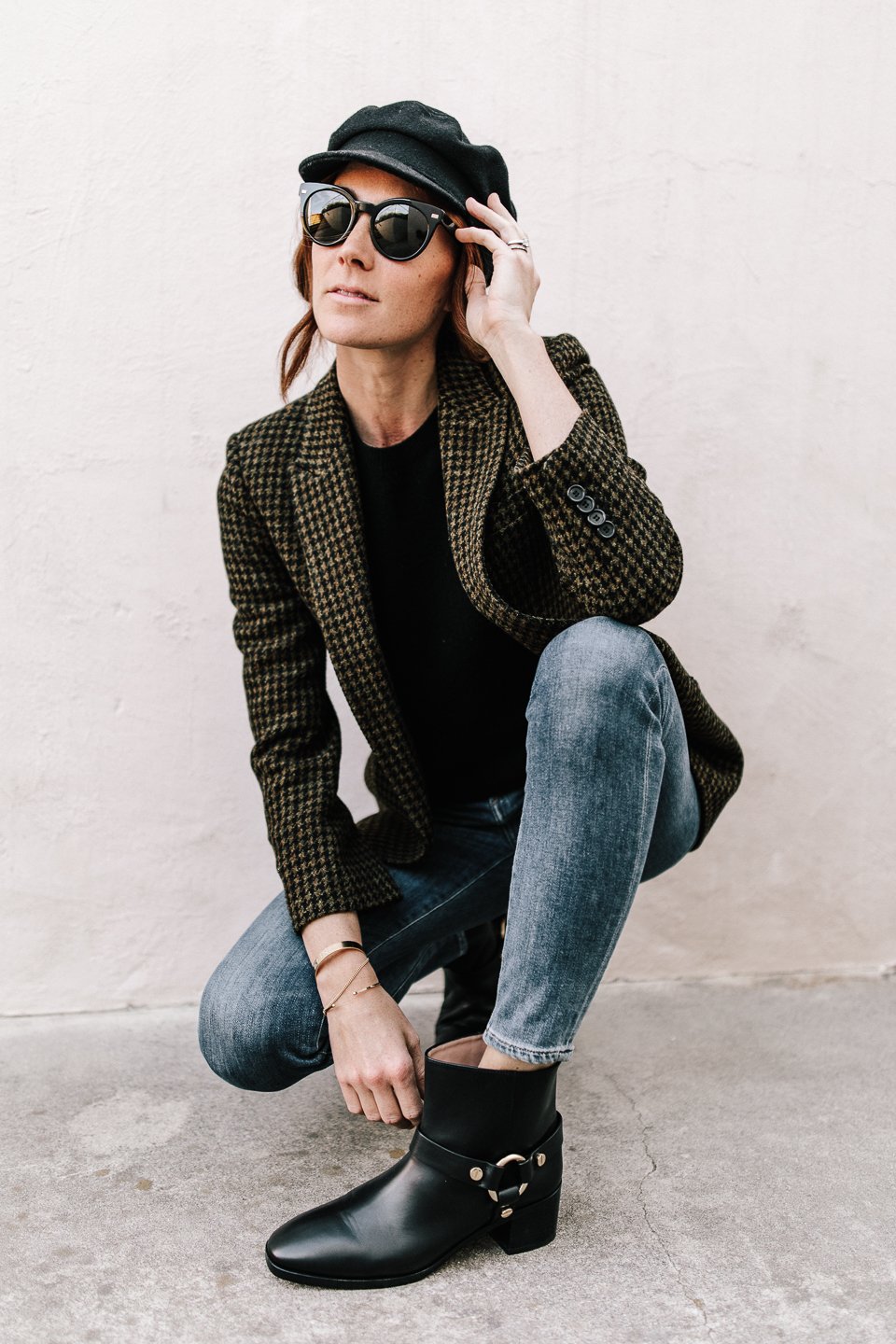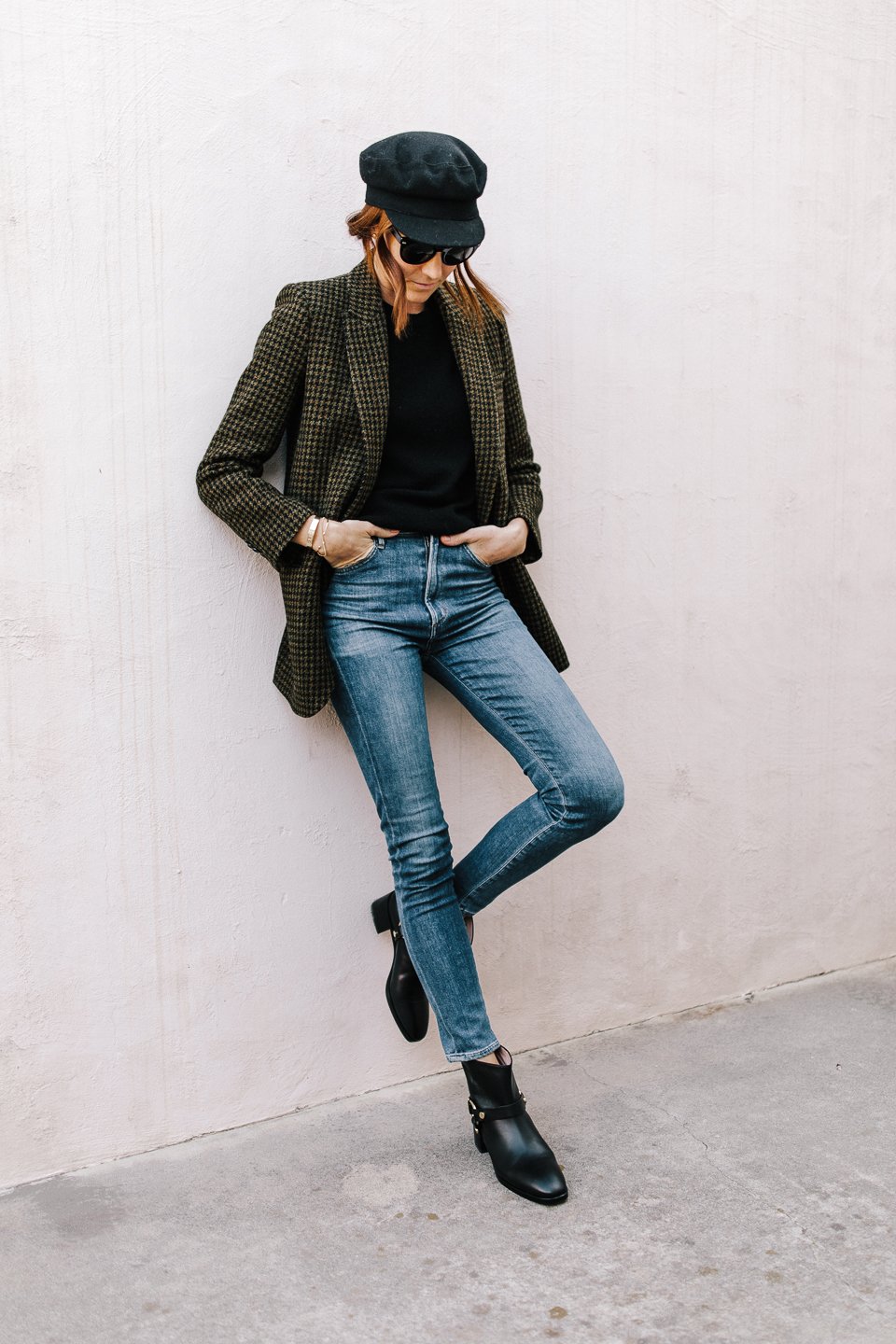 Ok three quick things that make this boot, well, perfect. First, the shape of the toe. It's not overly pointy, but just enough to give it a sleek shape. Second, the nod to western with the hardware. It's just enough without being too cowboy. Three, the leather, oh the leather. If only you could touch them through the screen. Super soft and luxurious leather is the cherry on top in this boot story.
How I've Been Styling Them…
I love pairing a high-waisted skinny jean with these boots because it really shoes them off. I usually throw on a crewneck sweater or tee (depending on the weather) and top with a boyish blazer. Tweeds have been my pick these days. Lastly I'll pull my hair into a newsboy cap along with cat-eye sunglasses for a slightly Parisian feel. And I'm off. 
Thank you to Stuart Weitzman for supporting this post, all opinions are my own. // Photography by Jacqueline Pilar.