The rain is over (fingers crossed), birds are chirping and that warm(ish) spring weather is setting in, well at least here in California it is. So long cozy sweaters? Not quite. Don't put your sweaters away yet. I have a styling trick for you. 
It's no secret I have a love for sweet white summery dresses. I have loads of them hanging in my closet and I find myself itching to pull one out the second I feel, see and hear Spring calling my name. So I caved. But the second I put on this Tibi dress I scored on sale, it felt a teensy bit premature even though technically we are officially in Spring now. The curse of being "in between seasons." 
So I played around with my wardrobe a bit and have a few tips on pulling out some early spring styles. You can still embrace the Spring mood without being cold, I promise! And those sweet dresses don't have to wait another minute.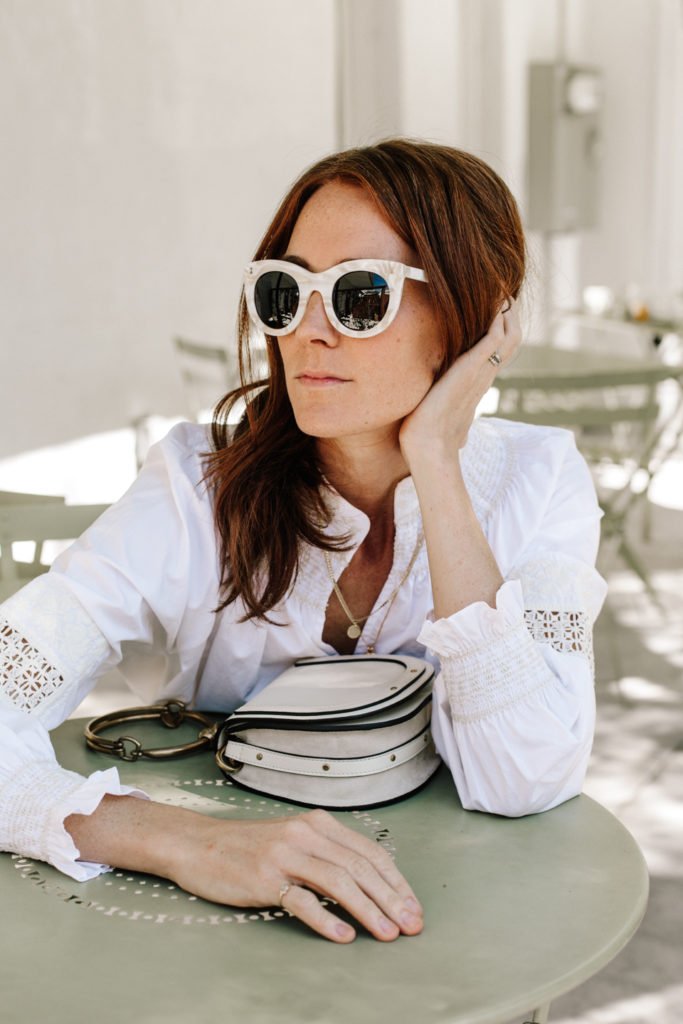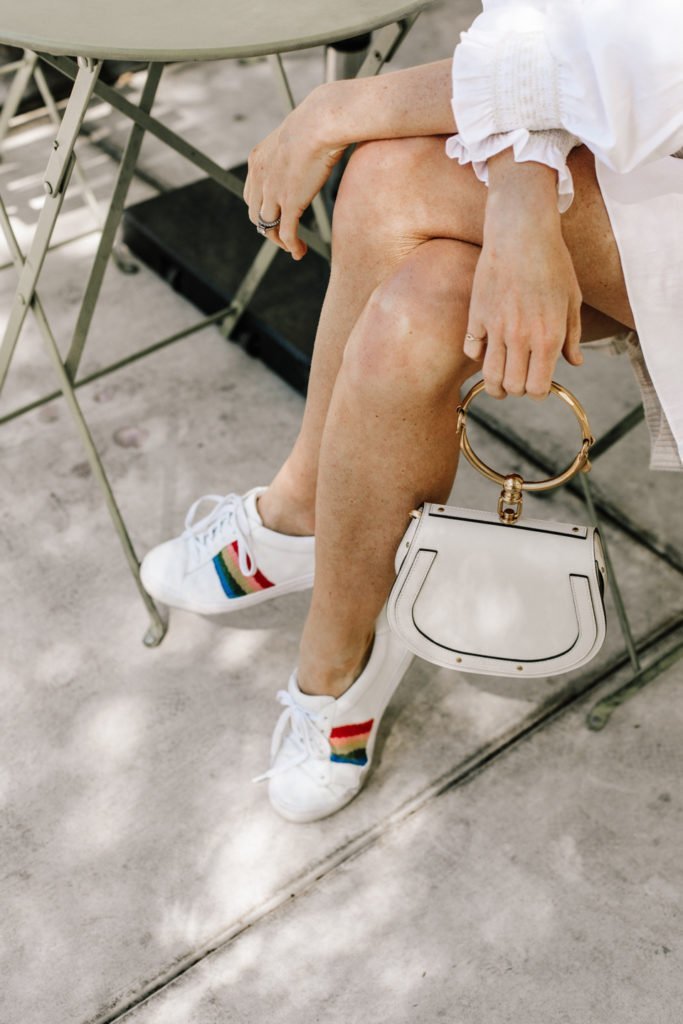 Don't Put Away Your Sweaters Yet!
This is one winter piece you might want to hang on to just a tad bit longer. Aside from keeping you warm on semi-warm days, you can use them as a styling trick with your breezy dresses. Throw them on top or tie around your waist for a sporty vibe. Lately that's been my go-to since it just works with my sneakers. I find that slightly thinner cashmere long sleeved crewnecks work the best. 
Long Sleeves VS. Short
I have lots of pretty sun dresses just waiting to get pulled out. Of that bunch there are some that have long sleeves, which to me feel like the perfect option when easing into Spring. If you don't have long sleeved dresses try throwing a long sleeve tee underneath your dress or even a cozy knit on top! 
Playful Sneakers
Opt for sneakers or boots (I'm lusting over these Anine Bing Frankie booties) over sandals. Even in California it's not quite sandal season. I love choosing a playful print or a softer shade so it feels light and playful, especially when pairing Spring neutrals, bright colors and florals with them.