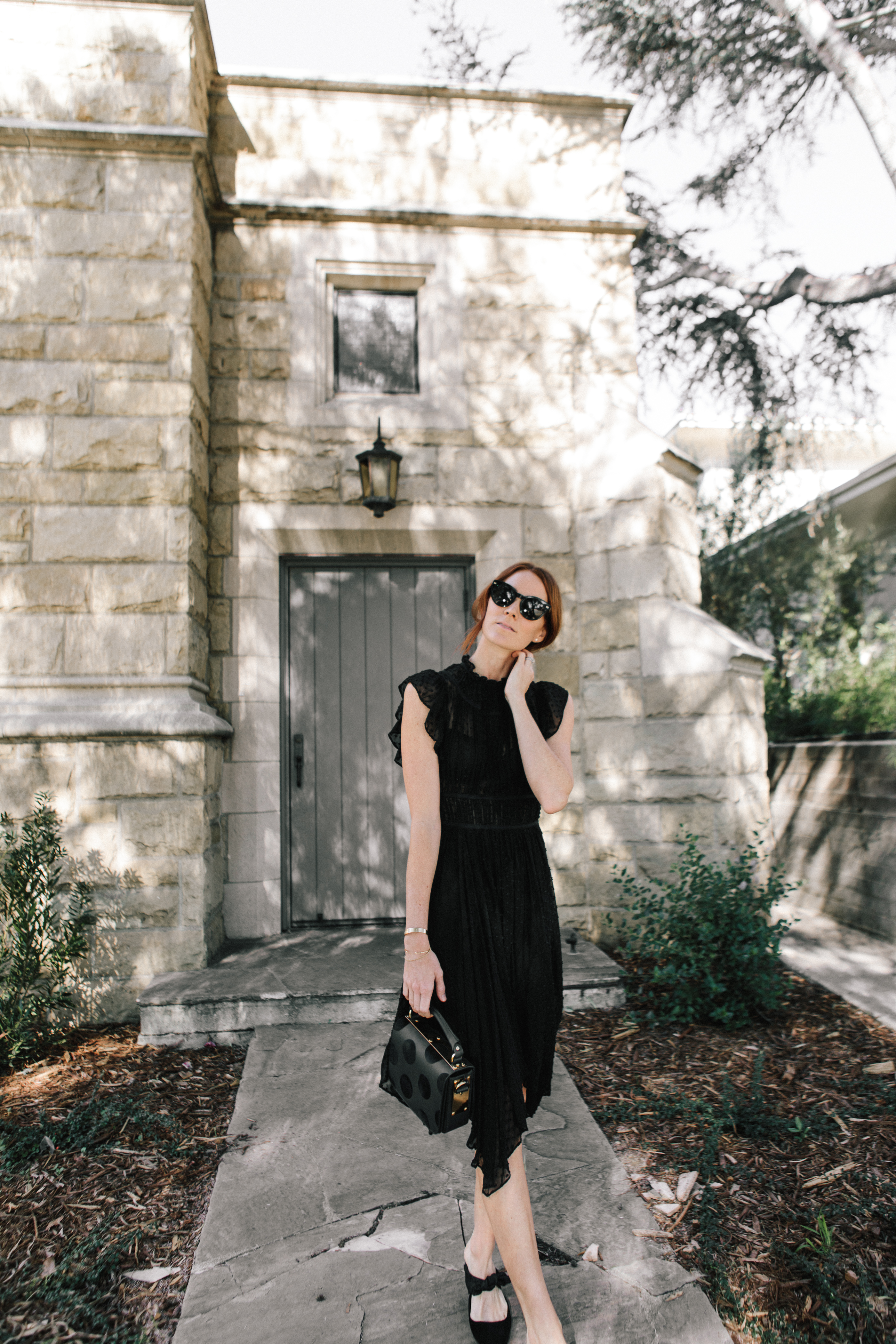 I remember my grandmother complaining about how many people were wearing jeans on her airplane one time. She looked fabulous of course in some kind of beautiful pant suit with some cashmere involved—easily the chicest human I've ever known. Things have changed just a tad since her era of wearing heels, panty hose and dresses while exploring the pyramids in Egypt—one of my most treasured photos of her—but I always think about her everyday when I slip on my denim (again). We just don't dress up like we used to. 
A friend and I were joking that our social calendars have dried up. Having small kids and the fact that weddings and showers are far and few between, life can slip into a casual mode if you don't make the effort. I've been responding "yes" to more events these days in LA just for the reason that I'll get to wear something special. 
But at home, in our sleepy beach town, I made a pact with my friend to meet once a month (sans children) to dress up for lunch, brunch, tea, cocktails or whatever our hearts desire somewhere that can handle our fabulousness. Last week of the month, no excuses. The one rule? No denim.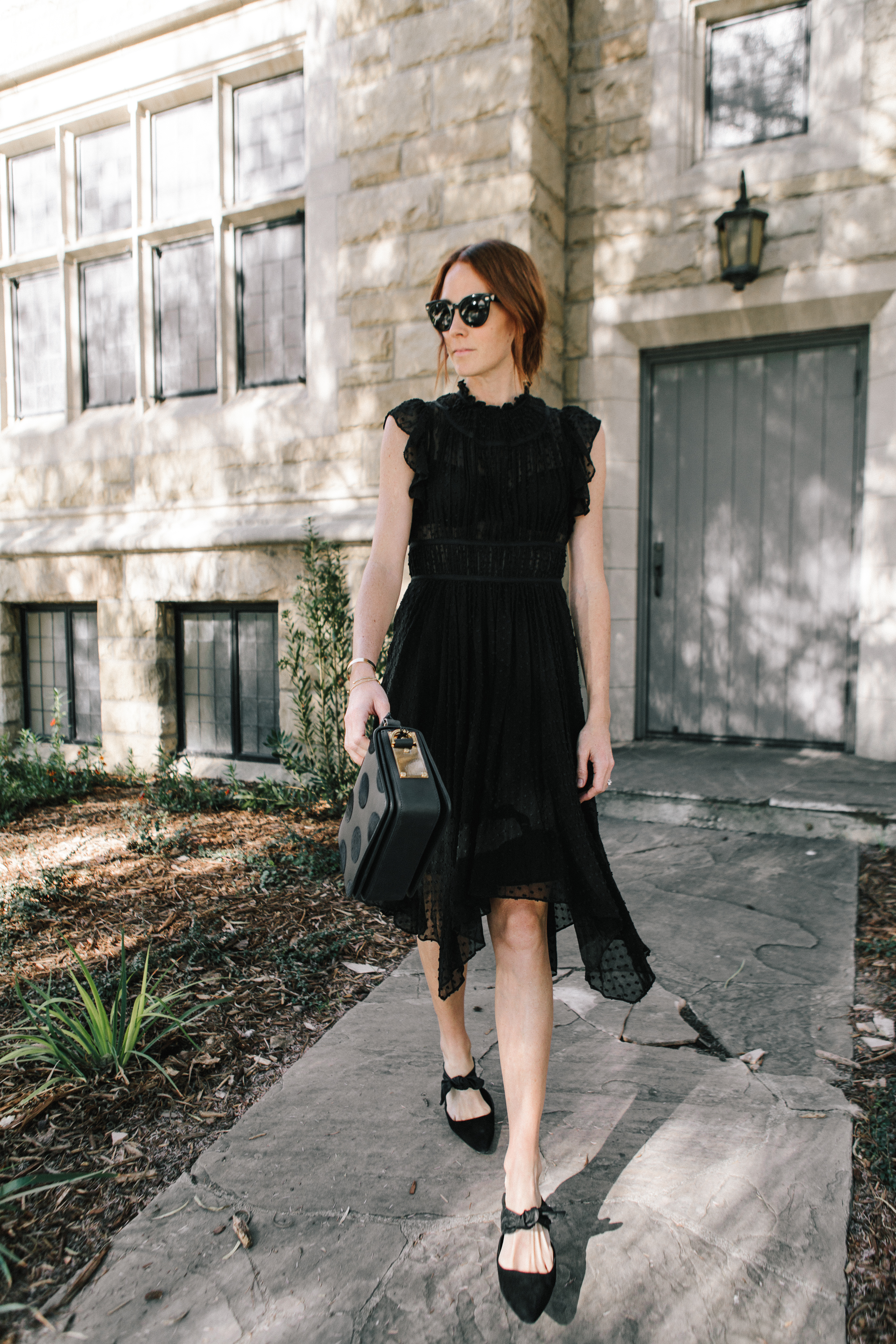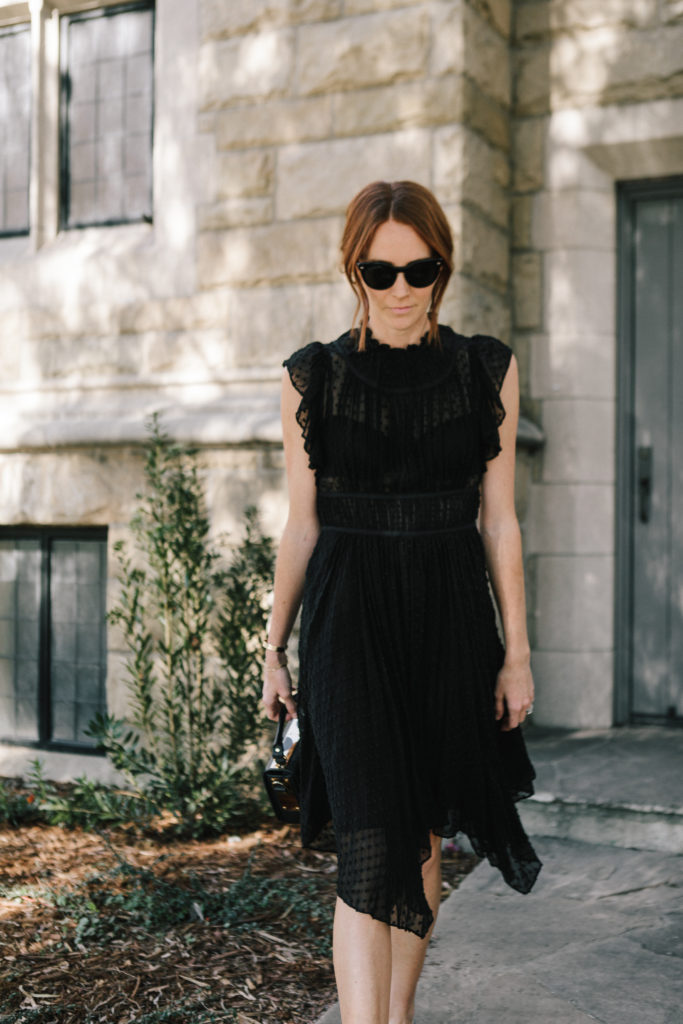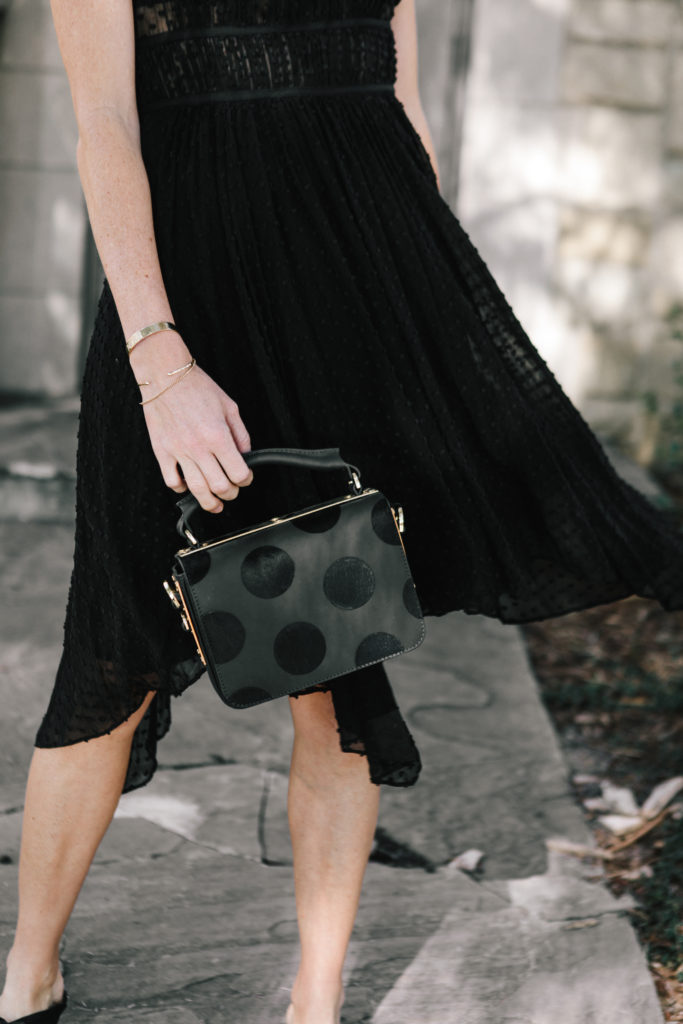 Life sometimes requires a giant carry all bag. I got so sick of lugging my 20 lb. bag around that I ditched it for a week and carried this cute polk-dot one by Sophie Hulme. Which made the perfect accessory for our first date: tea at the El Encanto.