An oversized cashmere dress? Twist my arm. This is literally the most comfortable item in my closet at the moment, not to mention the "so me" neutral color combination. But back to comfortable dressing. I'm a believer in the kind of style that is easy, wearable and relaxed. Looks that can take you from a lunch date with friends to playing on the ground with a 3-year-old.
I know I can always find pieces like this at Hatch—a longtime favorite brand of mine. I know they'll grow with me, should I get knocked up again or eat a giant cheesburger, and work with my lifestyle in so many ways. I've been living in their latest Pre Spring 2018 collection which is full of essentials like this one.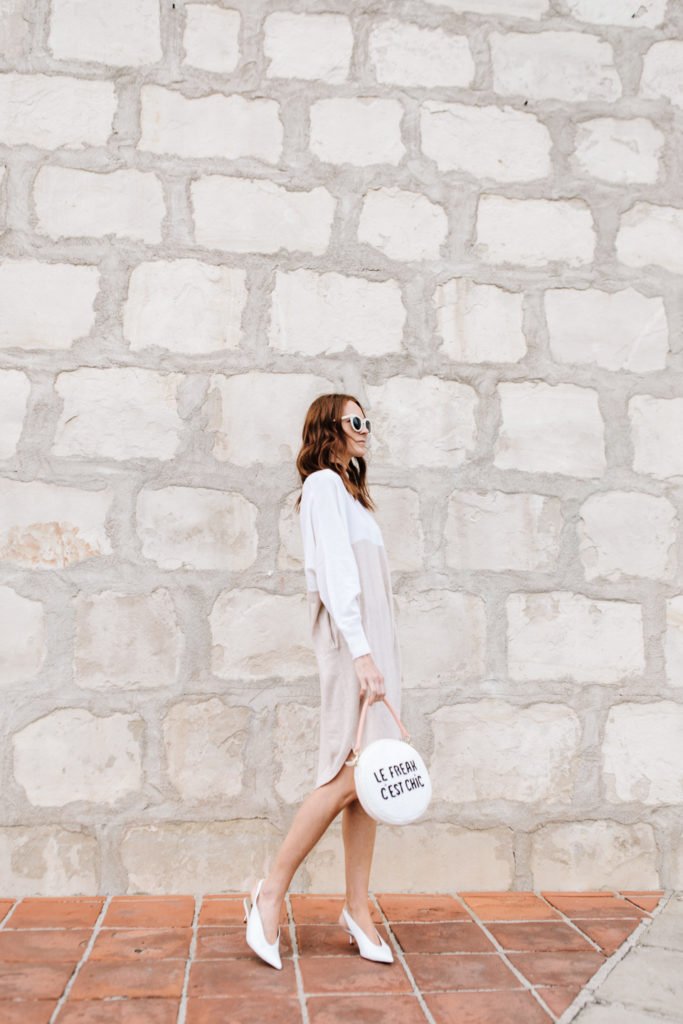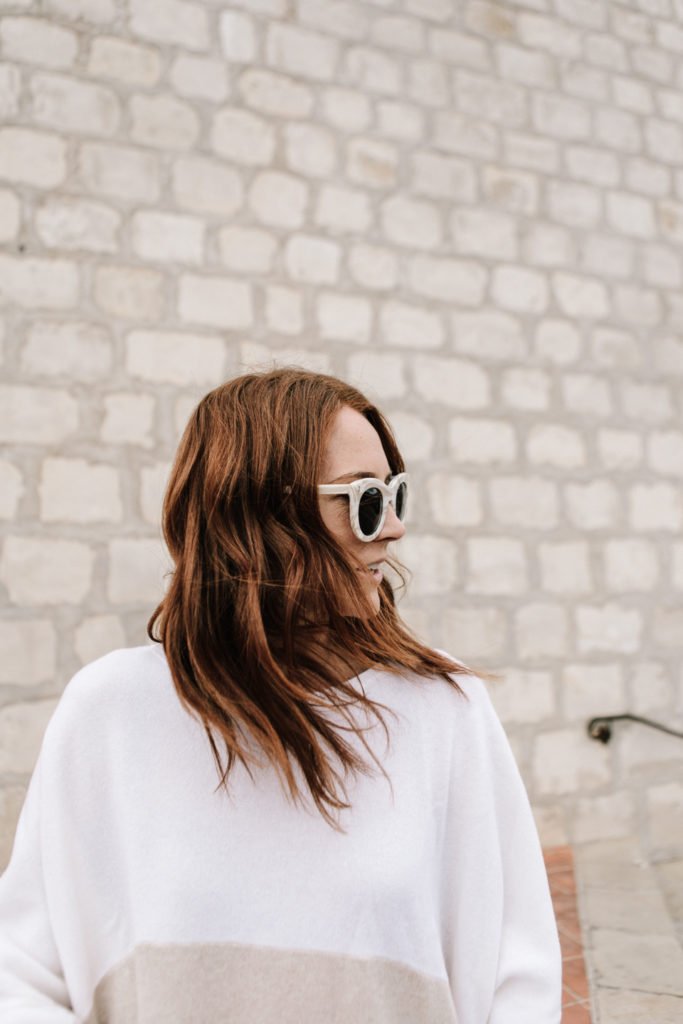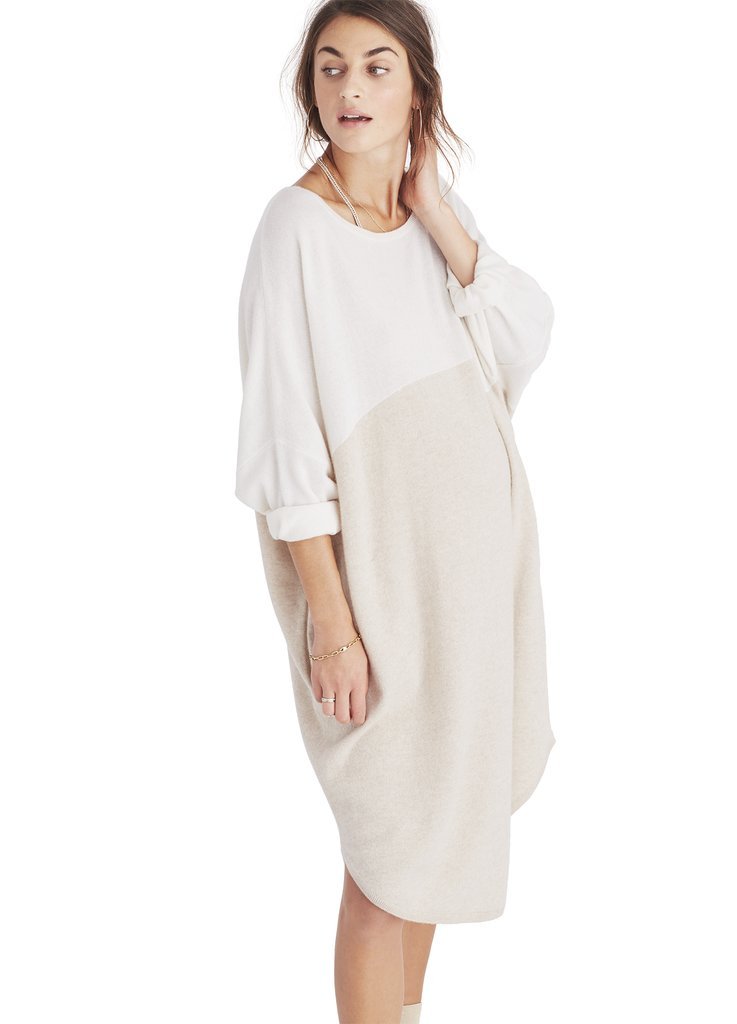 Some styling tips on this cashmere dress... it's a perfect piece to do a little layering with. Throw a collared shirt on underneath and let it peek out the arms and neckline. Grab your chunkiest scarf and tights for a chillier day or roll up the sleeves with sandals if you're headed somewhere sunnier. Because this piece is so neutral, it's the perfect opportunity to add some statement accessories.
Does anyone else get really excited over a pocket? When I slipped this on I thought it was too good to be true that there were also pockets. Ah, the little things. When I put this on, my husband laughed because he knew this dress was gonna be a hit in my world. 
Thank you to Hatch for supporting this post, all opinions are my own.
Photography by Jacqueline Pilar.
More favorites from Hatch and this look…