I'm admittedly a beauty junkie, which means when I walk into a store like Ulta, I get giddy like a kid in a candy shop. So naturally I'm pretty pumped about their latest promotion—21 Days Of Beauty. Yep, 21 days with 21 different deals on some of your favorite beauty buys, in select stores and online. Each day two products will be featured with up to 50% off for one day only. It started on March 18th but don't worry we have until April 7th to take advantage of more deals—take a gander at them here. 
So what's on the calendar today? Stila Stay All Day Liquid Eyeliner and Philosophy Purity Cloths and Micellar Water—essential for taking off that cool cat eye. I've been using these products for a while now so I thought I'd share why they're so good.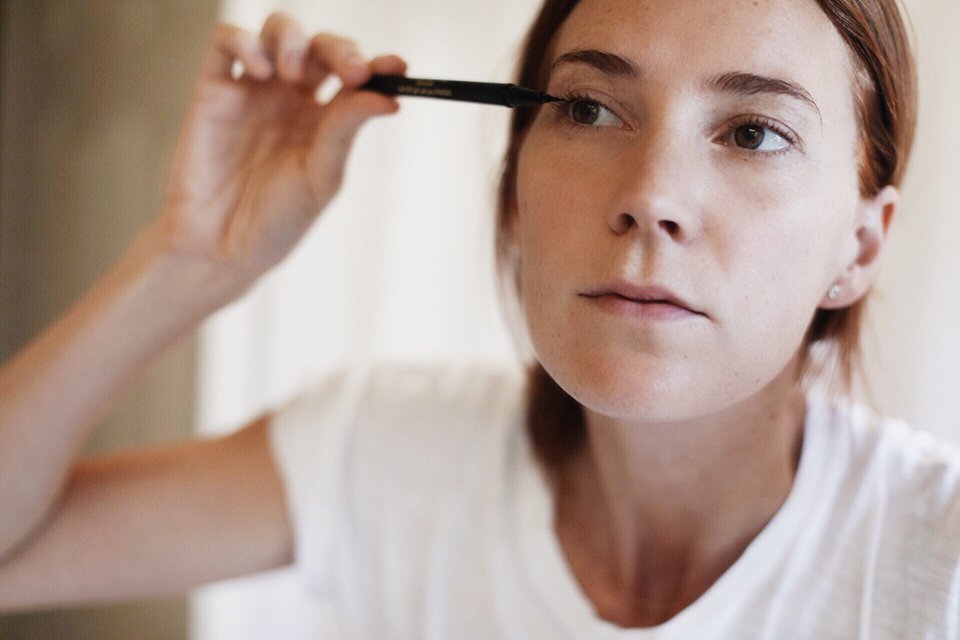 Philosophy has been one of my favorite brands for a while now, I even got Todd hooked on the Purity Facial Cleanser—we keep a giant size in our shower now for both of us. The Purity cloths are the best for cleaning up makeup, taking it off or wiping down your face after a yoga class (I always keep a pack in my car). 
It took me a long time to figure out how to use liquid eyeliner but I figured out that it's all about the brush. The Stila All Day Liquid Eyeliner has the perfect point that has just enough bend while still giving you control. It's all about practicing and messing up, which is why those Philosophy wipes come in handy! Along with a bold eyeliner I've been loving this Naked eyeshadow palette that has warm toned neutrals, the best I've found for redheads. 
Products from Ulta that are mainstays in my beauty bag:

Thank you to Ulta for supporting this post, all opinions are my own.