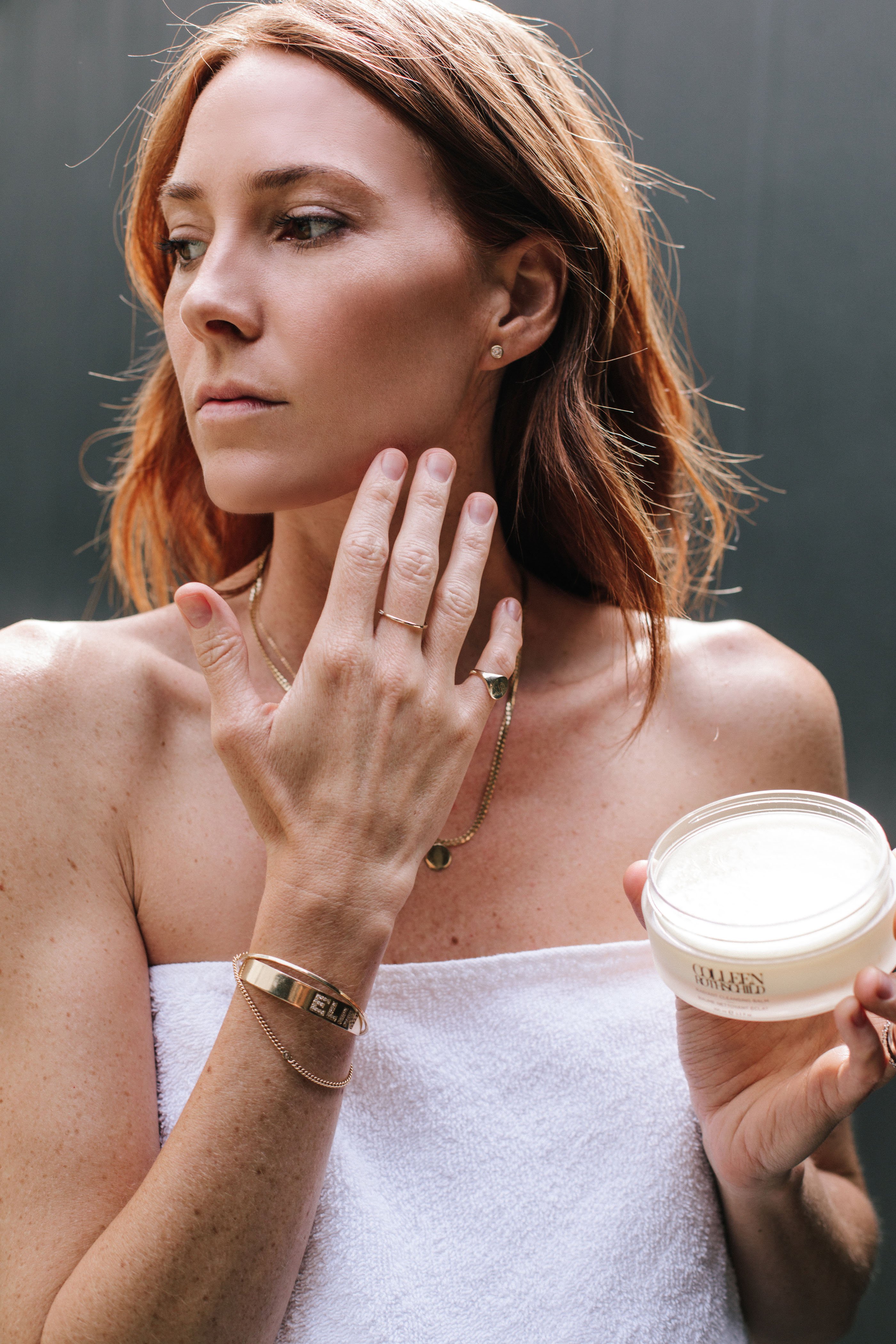 Does anyone else feel like Spring is zooming by? It's going to be Summer before we know it, which makes me happy thinking about the sunshine but a little weary since last year around June/July I experienced a series of breakouts. Like most skin issues, I never came up with a single reason as to why it happened, but I did remedy the problem while learning a whole lot about why it happened. So as we move into the warmer months, I'll be taking extra good care of my skin—inside and out—while using products I trust and enhance my skin.
1. Find a regimen that works for you.
Make sure the products you're using aren't drying out your skin or irritating it. Once you pick something, give it at least two weeks for your skin to adjust and notice the benefits. I recently partnered with Colleen Rothschild and tested out some products from her line and I was super impressed at how clean and bright they left my complexion. Colleen who founded and curated the entire collection has been in the beauty industry for over 20 years and knows a thing or two when it comes to the science behind good products. My favorite part, she caters to ever-changing skin so you can adjust your regime through the seasons and stages of your life. Here's a peek at what I've been using and loving. If you're eager to try it out yourself use the code "HAVETHAT" for 20% off all regular priced items (valid through the end of 2018!).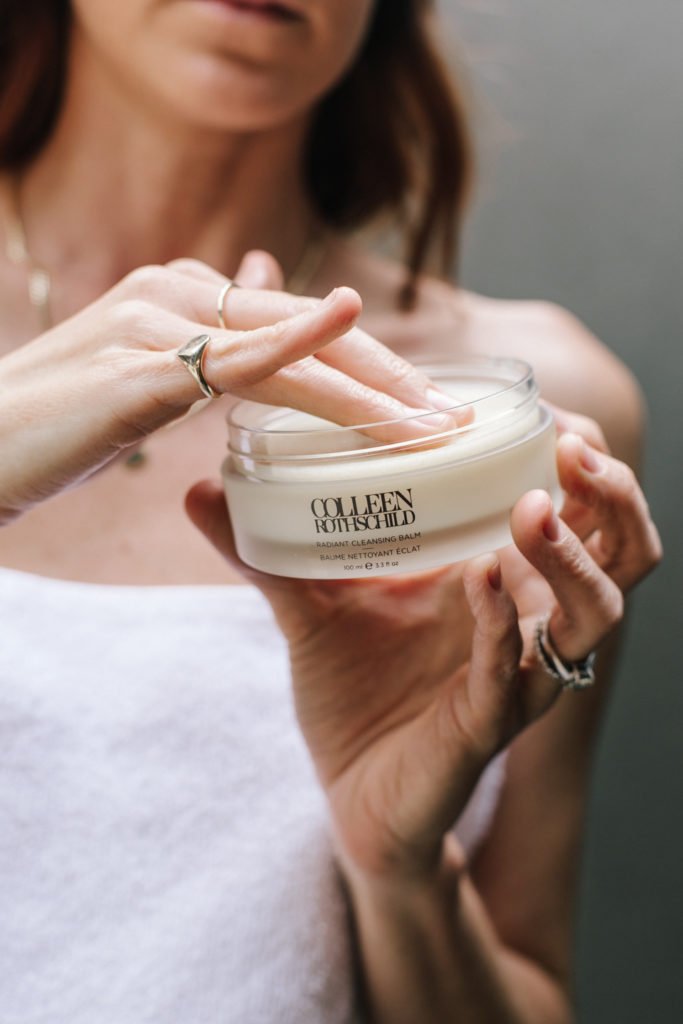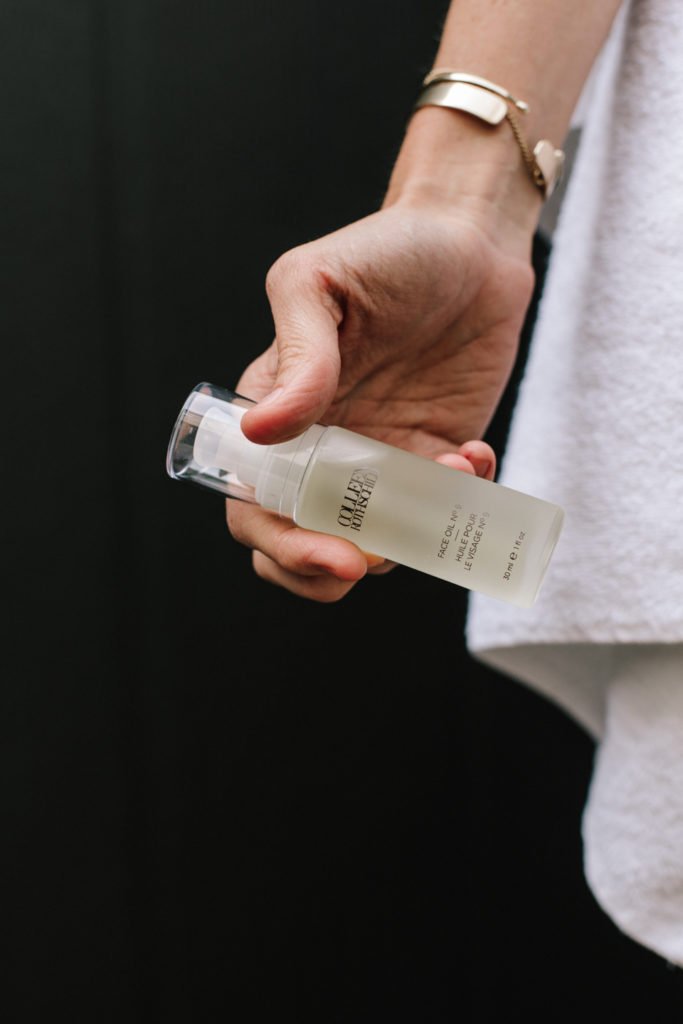 2. Check in with your diet.
Too much sugar, dairy, alcohol or even simple carbohydrates can wreak havoc on your skin. This was a major culprit for me since I had (past tense – making strides!) a huge sweet tooth. Cutting certain things out of my diet and drinking more water has made a huge difference in my skin.
3. Double Cleansing at Night.
I've always been pretty good at washing my face every night, but someone recommended that I try double washing at night and only rinsing with cold water in the morning—cold water keeps the moisture in. It made a massive difference. Turns out I wasn't getting all of that dirt and makeup off. I really love the Colleen Rothschild Radiant Cleansing Balm for this very reason. It's a cleanser that melts away your makeup and clears congested pores, which is key for when we move into warmer days when sunscreen and sweat get added into the mix.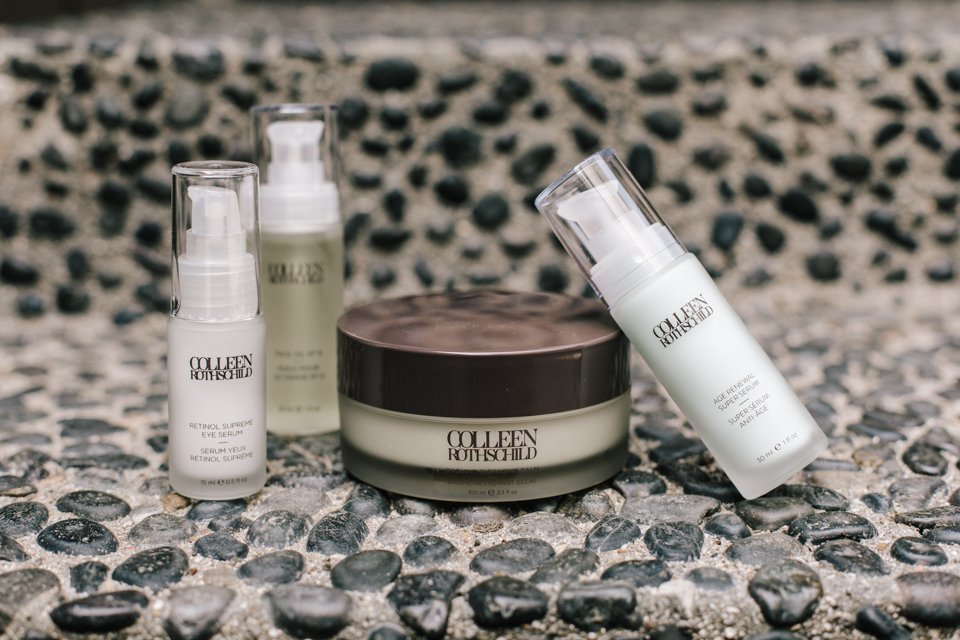 4. While You're Sleeping.
At night while we're sleeping our skin is actually working to repair itself, which is why our nighttime routine is just as important. For starters, change out your pillowcase every few days to limit any oil from your hair joining the party. Next find a product that will work for you while you sleep like Colleen Rothschild's Retinol Supreme Night Oil, which encourages healthy skin renewal with Vitamin C and plant based oils. At night is the best time to erase age spots and improve tone and texture.
5. Cleanse your gut.
Did you know that our gut is directly related to our skin? There's this whole world of bacteria within our organs that is called our Microbiome—basically a balance of good bacteria—that can be affected by stress, diet, alcohol and medications. An off balance digestive system can cause a slew of problems that might arise, acne being at the top of that list. So grab a green juice, start taking a good probiotic and focus on eating a whole foods diet.
More favorites from Colleen Rothschild…