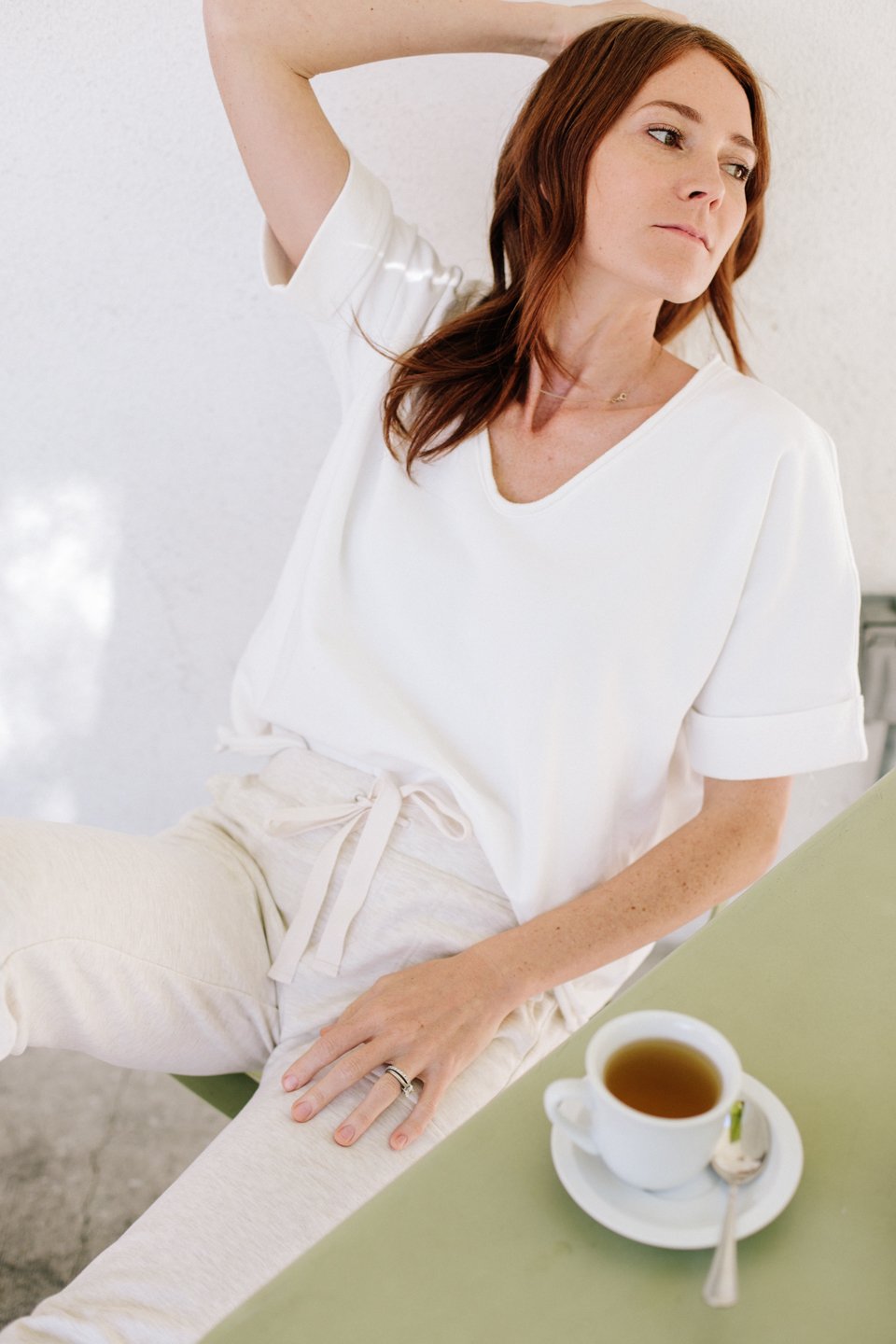 While I love dressing up, wearing the highest heels in my closet and feeling au currant with the latest trend, sometimes I just want to feel comfortable. And yes, you can be stylish in your coziest sweatpants, especially when they're as tailored and sleek as the ones from Lou & Grey. There are moments on the couch, running to get tea or coffee, picking up dry cleaning or meeting a friend on a lazy Sunday that just require something easy. I might be a professional lounger, and my criteria goes something like this—buttons and zippers are not welcome. Expandable waists with drawstrings? Join the party.
When I ordered these pieces from Lou & Grey, I knew they'd be perfect for days like this but I can't get enough of how crazy soft the fabric is—as soft as something you'd buy for a baby. I literally can't stop wearing them these days and have consequently upped my "casual cool" styling game that feels inline with my aesthetic, lifestyle and mom duties—reading on the floor in high-waisted denim is never fun.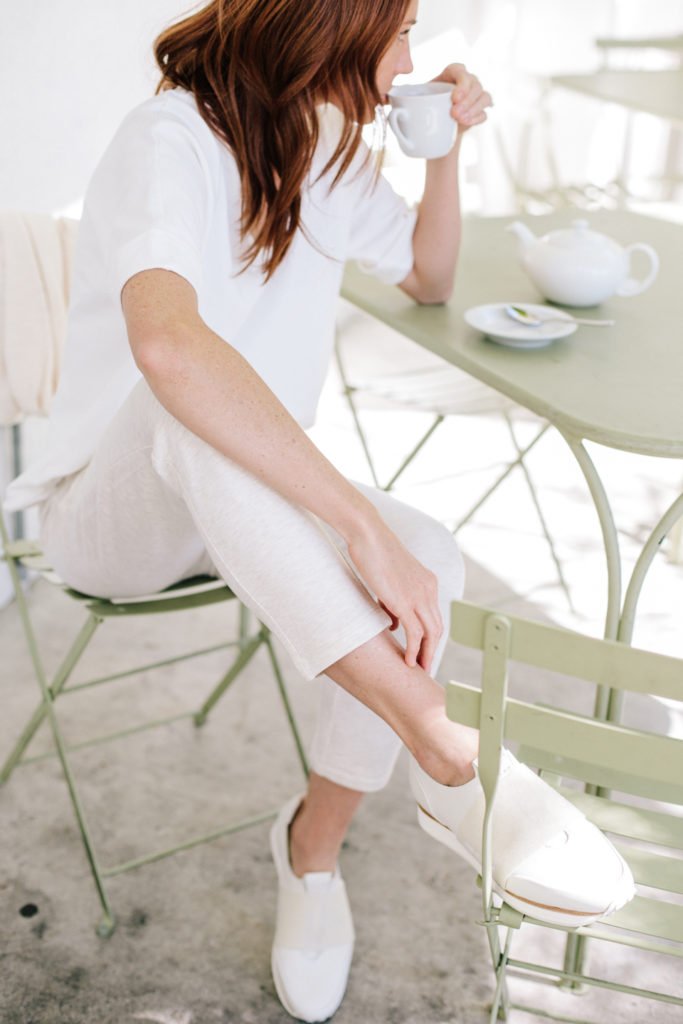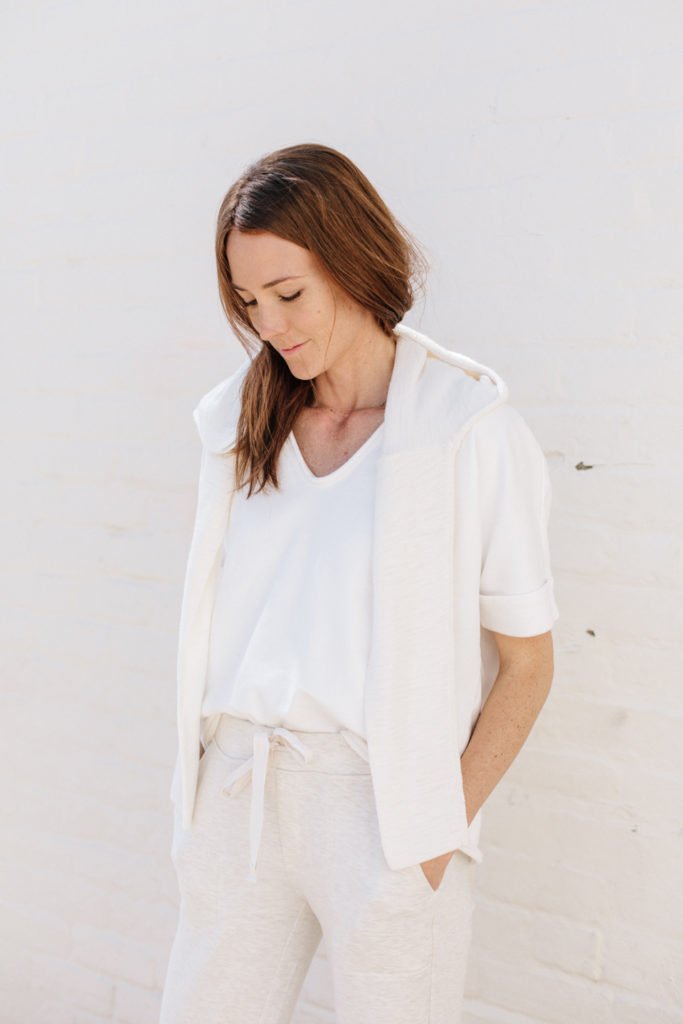 I've learned a thing or two when it comes to putting together comfortable looks on the go. For starters, fit is everything. Don't grab your baggy, overworn sweats. Invest in something that is slimming in fit and made with quality materials. It will look more polished even though you're secretly as comfortable as you would be at home on the couch.
LOU AND GREY Pants

What you pair with your pull-on pants is the next important thing. I like to stick to a monochrome look. It feels more modern and elevated. Try adding another layer to give a more street-ready (less couch-ready) vibe. Throw on a leather jacket or a sweater over your shoulders or tied around your waist.
LOU AND GREY Tops & Sweaters

Think carefully about the shoes you pair with a casual look. Nine times out of ten sneakers are usually the best choice. And it sets the stage to have some fun with your kicks—go bold with colors, patterns or even high-tops.
LOU AND GREY SNEAKERS

SHOP THE LOOK HERE

Thank you to Lou & Grey for supporting this post, all opinions are my own
Photography by Jacqueline Pilar.