Fresh off of a three-day weekend (and hopefully some sunshine), I think Summer is on everyone's mind as we step into June. And with summer comes long weekends, sunny getaways and reasons to pack up your back and get out of dodge—boy that sounds nice, right? I know I'm as ready as can be with a trip to Laguna Beach planned for this weekend, shh it's my birthday on Friday.
As I started organizing a packing list (in my head—I'm not that organized) of what I would need for our mini getaway, three things were at the top, the essentials that make traveling easy. A few, that I'm wearing here, are from Banana Republic, which always seems to have the best kind of essentials at a reasonable price. I also just love that classic, timeless look that Banana Republic seems to always nail with easy button downs, sophisticated knits and modern designs.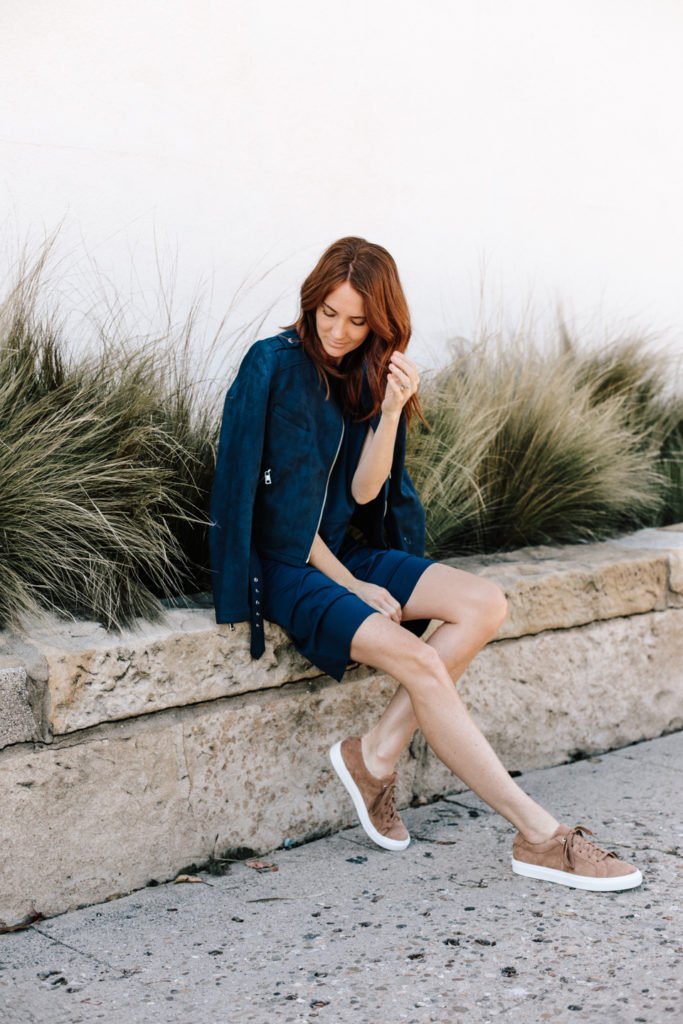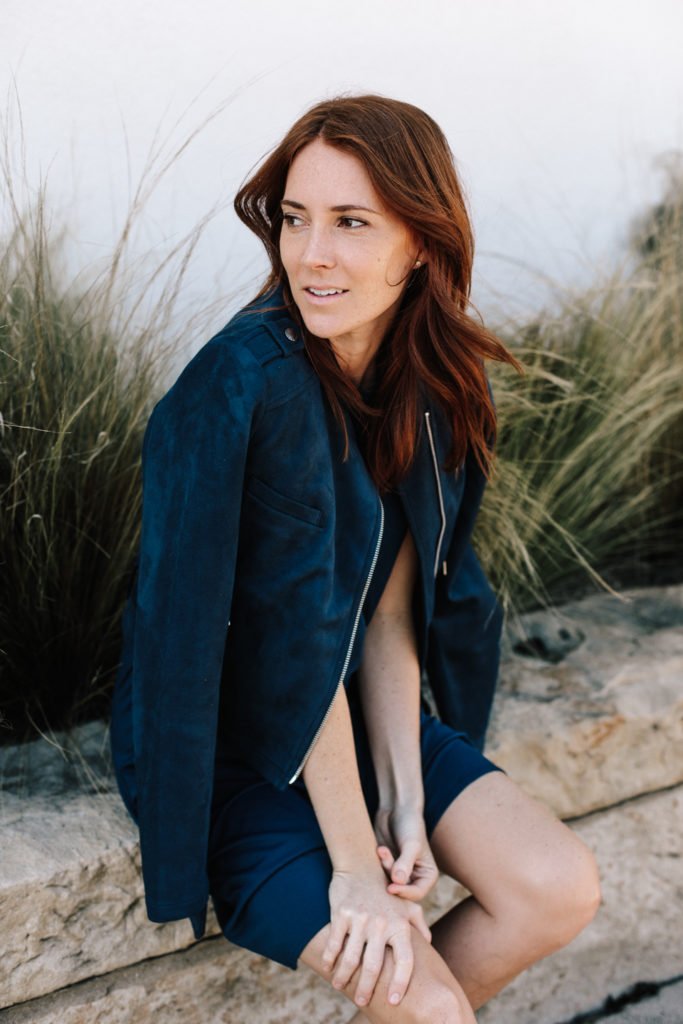 1. A warm jacket or sweater.
No matter where I go, and no matter what the temperature is I notoriously end up needing a warm sweater or jacket. Even in Palm Springs I wind up with goose bumps when we walk into a chilled air-conditioned room. It's literally the first thing I think of—what's my warm layer going to be? To keep it light, I try to only bring one warm option that will work with most everything. Sticking to neutral colors like tan, navy or black usually always works.
Wearing a Banana Republic suede moto jacket.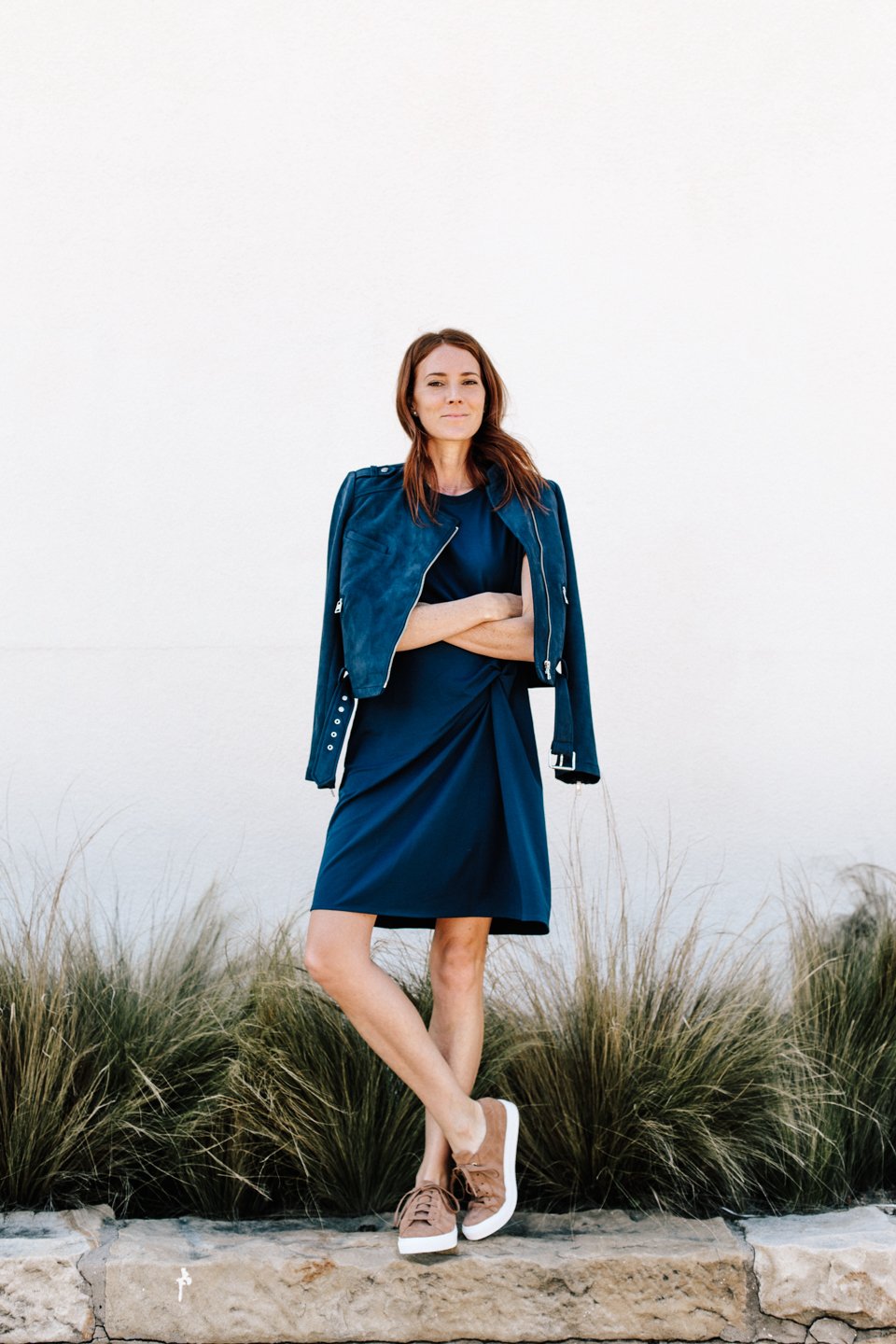 3. An Easy Versatile Dress.
The secret to packing light for a getaway is grabbing pieces you can dress up or down. The dress that can take you from daytime wandering to a 5 star dinner is the best thing you could throw in your bag because you're bound to pull it out at some point. I love this Banana Republic one because it has a sophisticated look with the weight of the fabric and twisted front detail, not to mention it's crazy comfortable. This dress also comes in stripes!
2. Comfortable sneakers.
An easy one because they're the most practical for traveling but a good neutral sneaker can take a minimal wardrobe far. Plus when you're exploring by foot, it's a must to have comfortable footwear. 
More Travel Essentials…

Thank you to Banana Republic for sponsoring this post, all opinions are my own. Photography by Jacqueline Pilar.