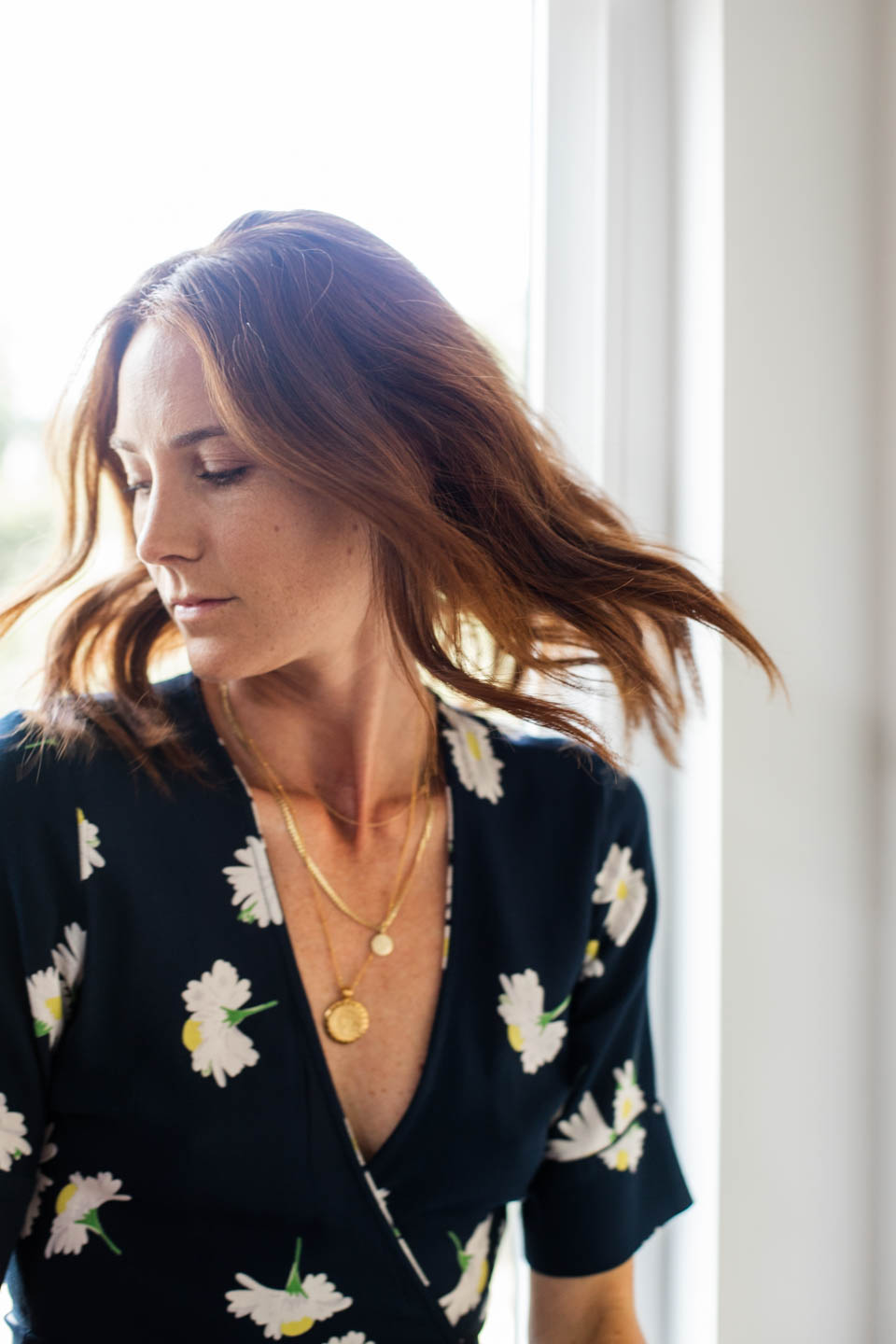 A lot of you have asked me about the layered gold necklaces that I've be wearing lately so I wanted to share those plus some tips I've learned about pairing and choosing different pieces. First thing is first, my number one rule—buy less, spend more. I'm all about quality when it comes to jewelry because of the longevity but also because the bigger the expense the more you have to be sure you'll love it, like a wear it everyday kind of love. I learned this early on from my grandmother and mother who both would let me dig through their jewelry collections and pick things out the older I got. Just like a signature scent, your jewelry can come to define your style and hold personal meaning and memories and building my collection over the years has been one of my favorite things to do—especially now that I have Elin to pass it on to. 
How you layer and wear your pieces is another way you can define your style. Lately I've been really into layering my gold necklaces. I have two that pair well for a chunkier vibe—Ariel Gordon Signet necklace with Elin's name engraved on it and a medallion from the Missoma x Lucy Williams Collection. For a more delicate layered look I wear Jane Pope's Mini Umba Triangle Necklace with Ariel Gordon's Candy Carousel Necklace. Grab your deepest V-neck top for a layered look like this (dress pictured by Ganni).
Tip: Try choosing shapes that mirror each other, like a crescent and a circle or a large medallion and a small one. Opt for slightly varying chains and lengths.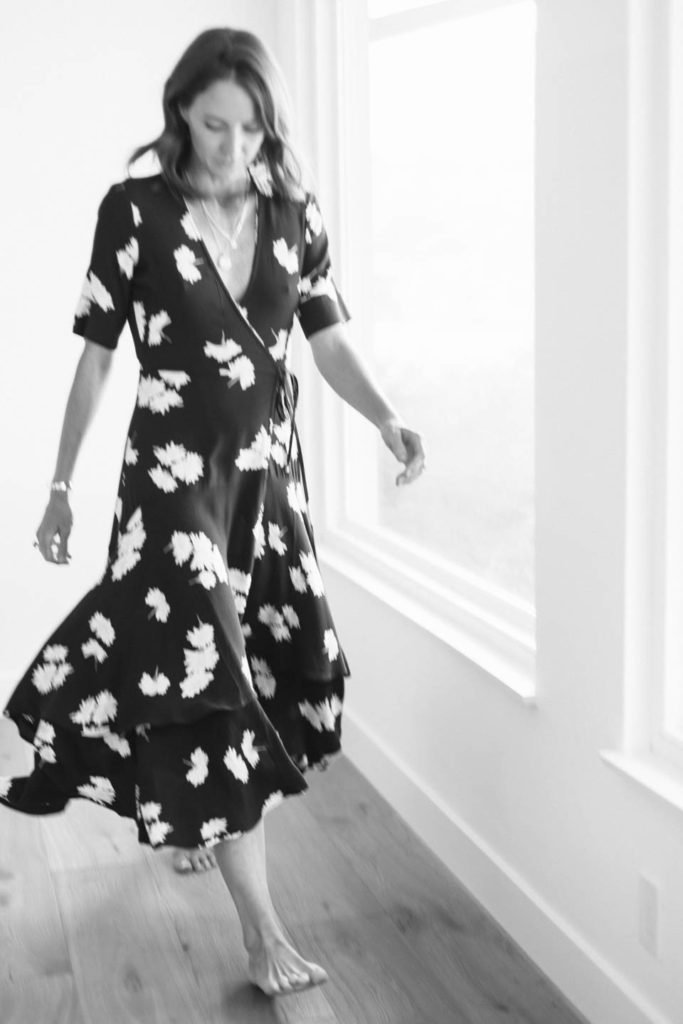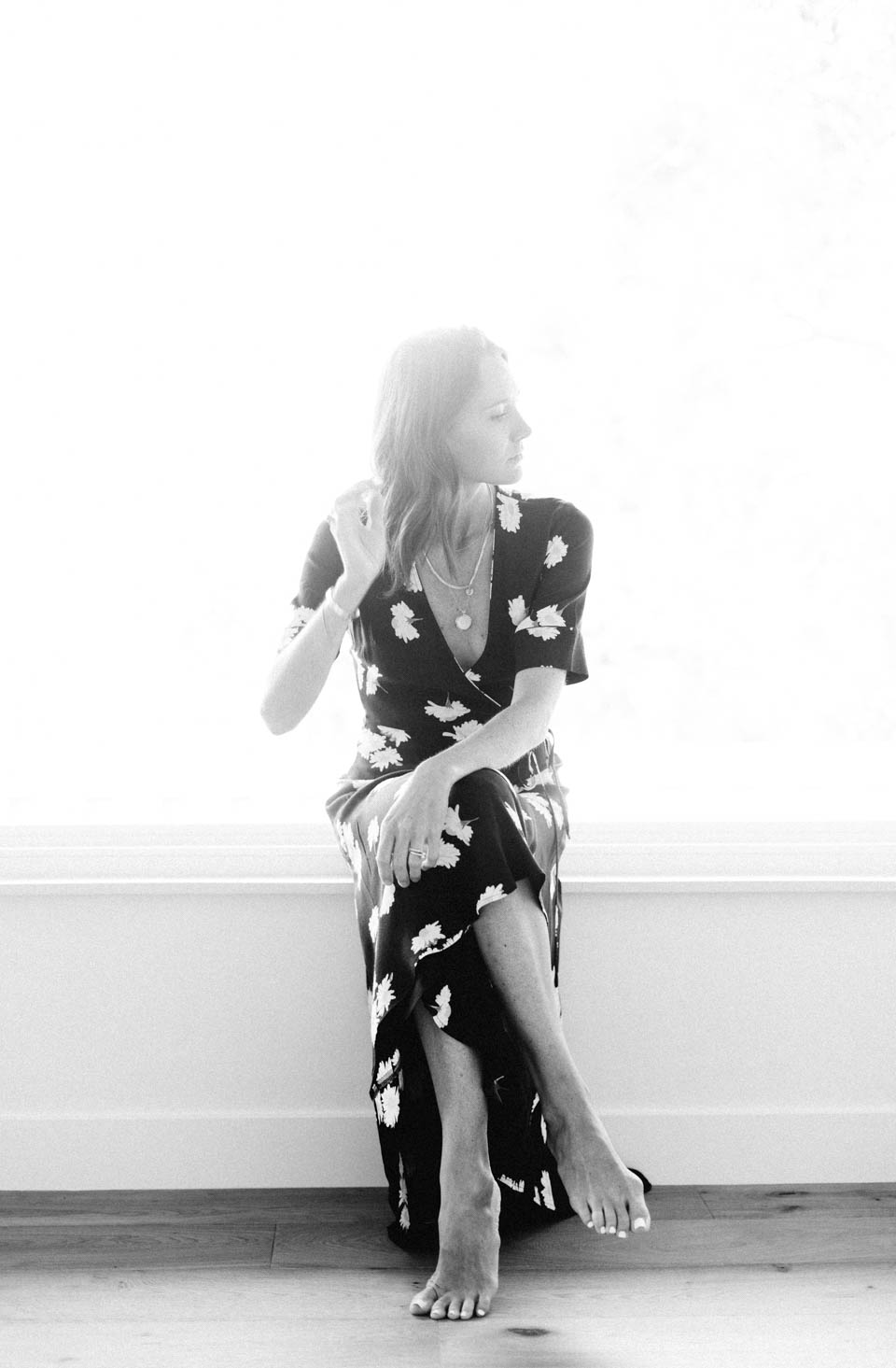 Most of my favorite jewelry lines speak to the concept of personalizing your pieces. Whether its a birthstone, engraving or symbols that hold meaning, I love the idea of wearing jewelry that represents you or your loved ones. When Elin was born I knew I wanted something special with her name on it that I could wear everyday. This Jennifer Fisher Burnished Cuff with Elin's name literally never leaves my wrist and it's the perfect piece to layer with other pieces like Ariel Gordon's Carmela Diamond Bracelet and Diamond Cuff.
Tip: Don't go overboard layering on your wrist, you'll end up getting annoyed and taking half of it off—unless it's a special event, then by all means bauble up!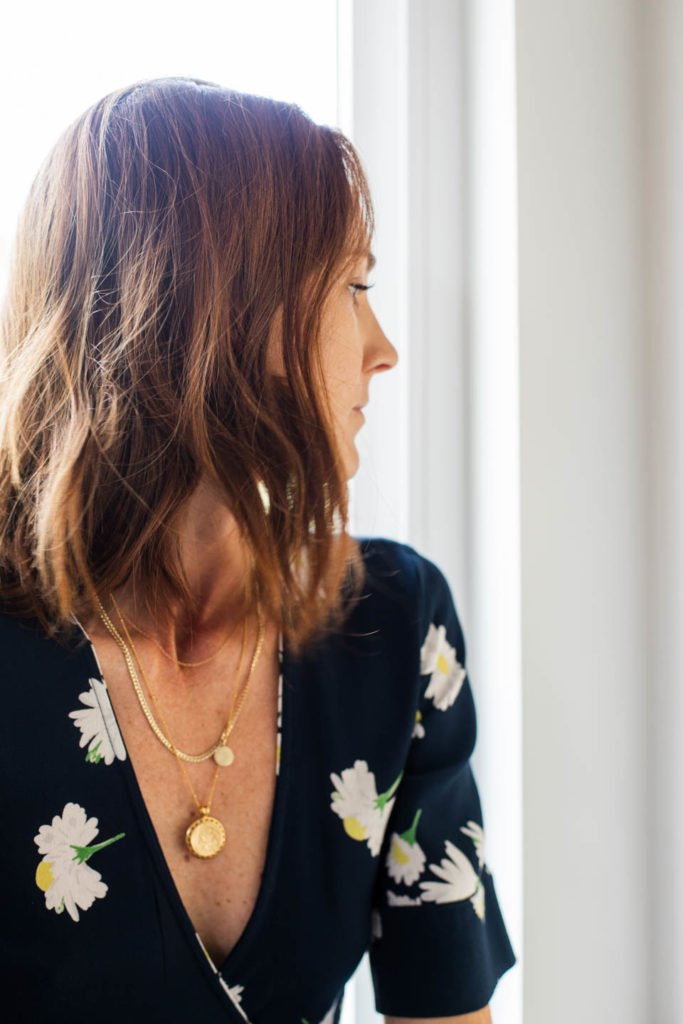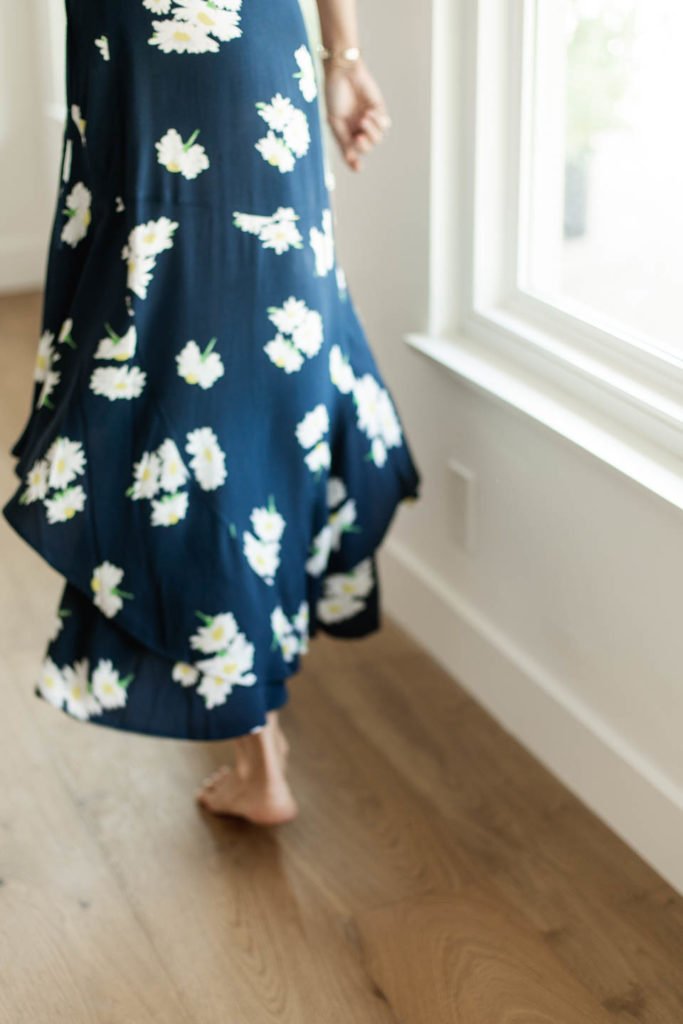 Rings are something I change out almost everyday, apart from this Zoe Chicco Signet Ring I wear on my pinky. In fact, I should probably do a whole separate post (ha) on this department, but here are the basics. I have a collection of paper thin bands, things that sparkle and thicker cigar width rings. I usually play around with a mixture of the below, but my favorite ring I pull out these days is this sapphire beauty from Jane Pope—it was all I wanted for my birthday. Some days I keep it simple while others I load up my hand with layered rings mixed with chunkier ones.

Tip: Stack a few dainty rings and balance them with a couple chunky ones on different fingers. I love adding some sparkle to the mix, always.