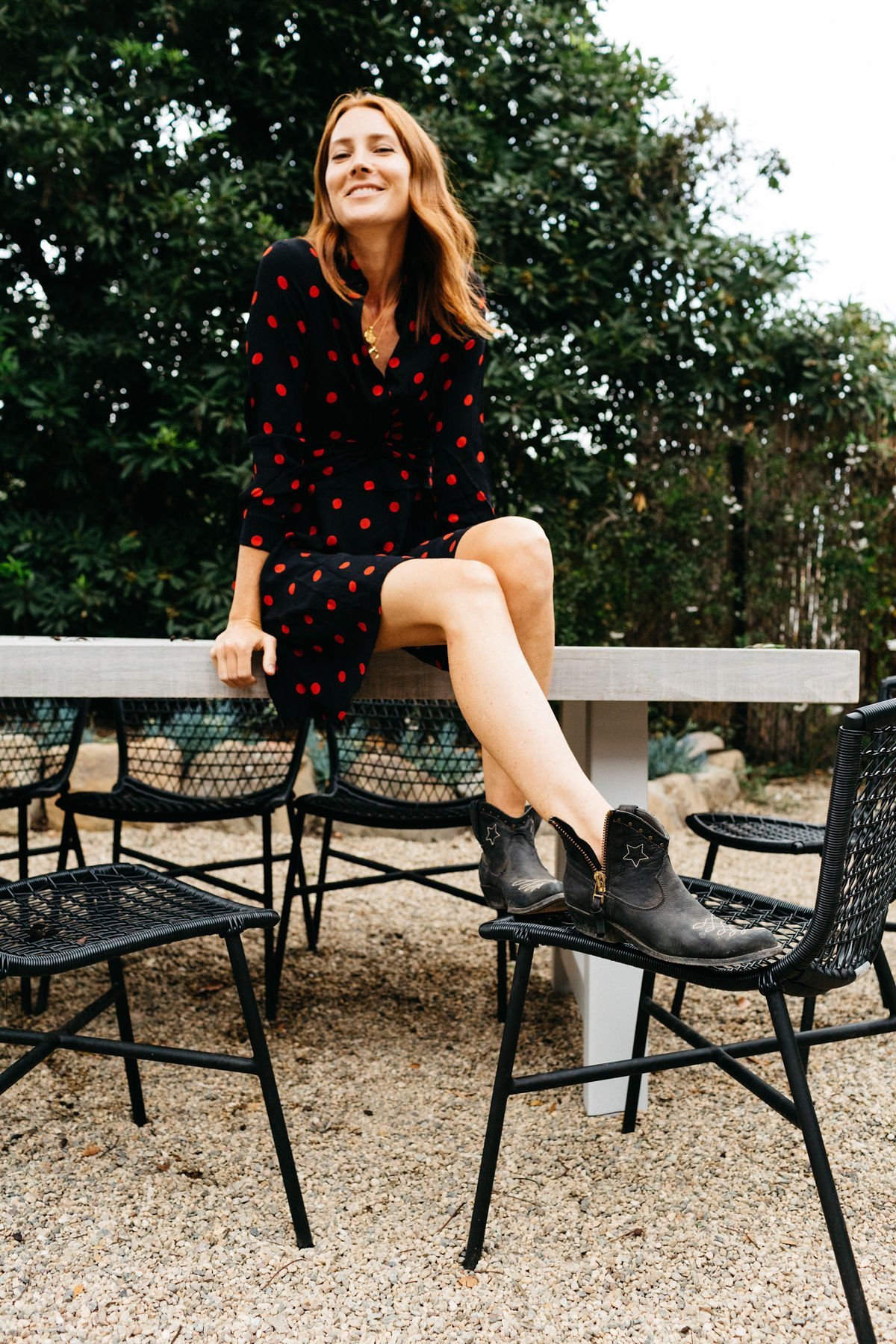 I'm sure you guys have noticed the latest cowboy boot trend that's been popping up everywhere. The more I see it the more I kind of love the playful juxtaposition of a beautiful dress paired with some sh*t kickers. I'm a sucker for any nod to that ranch life so this was a trend I could dig my heels into. But what's the right way to wear them? Here are a few notes I've taken.
1.Walk the lighter side. 
Sure wearing Cowboy boots is a trend statement this season, but pull out a white pair if you want to take it to the next level. Bonus, white shoes are always super versatile.
2.Knee-high. 
I saved a photo of a model wearing a long dress (with some side leg) paired with  classic knee-high cowboy boots. The whole look has sold me on the idea of buying some to pair with a few dresses hanging in my closet—like this leopard one. 
3.Laser-cut or prints. 
Bold graphics, animal prints or intricate designs can go two different ways. One, paired with basic essentials—denim, neutrals and blacks—or two, complimented with an agreeable floral or print.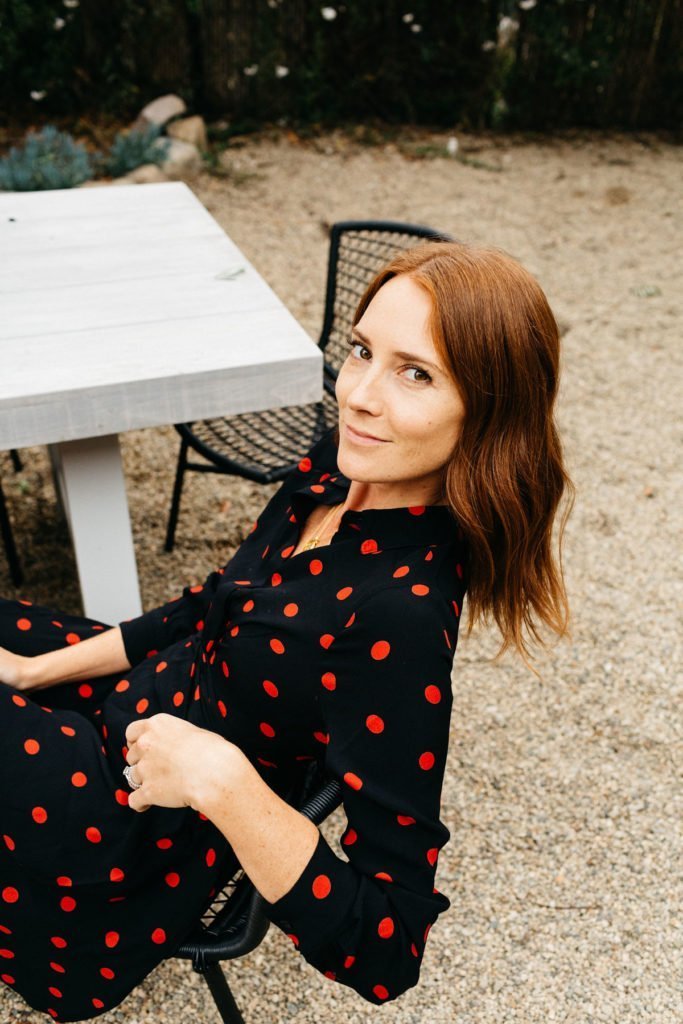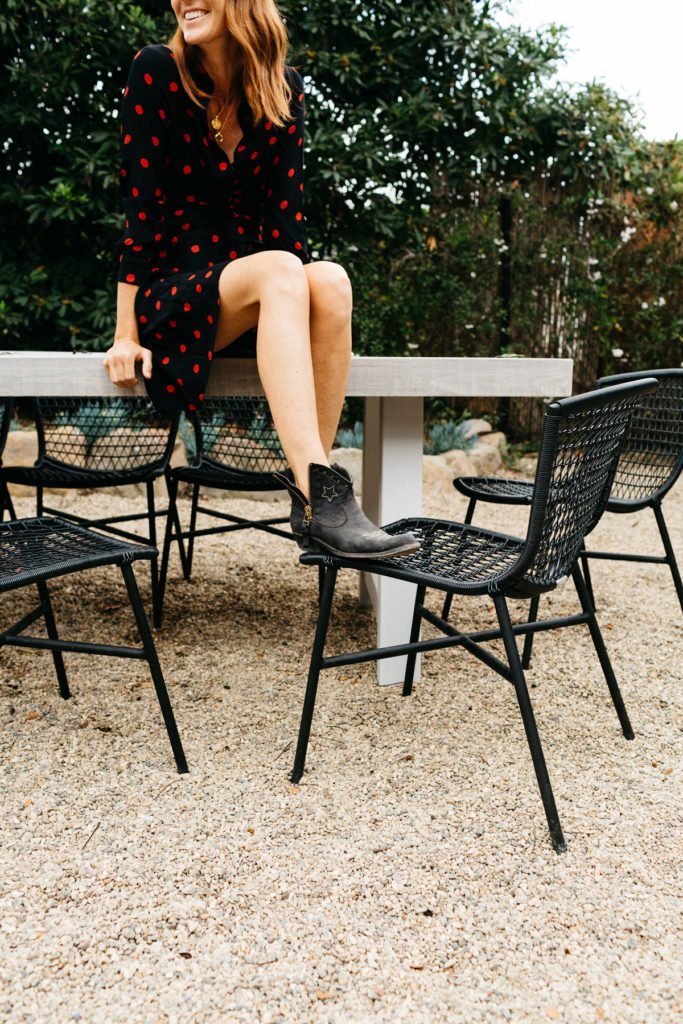 COWBOY BOOTS