Throughout the years I've always been a girl who depends on simple, neutral pieces. Trends come and go but my wardrobe at its core has always been comprised of essential basics that I layer with, especially during the Fall and Winter seasons. Eileen Fisher has the same mentality with "The System", which is made up of 8 simple shapes that support the idea of "less is more." They're the pieces that are the most versatile, go with everything and seem to tie the rest of your wardrobe together.
My lifestyle seems to revolve around days that require sophisticated pieces that are still casual at the same time. I'm running between errands, meetings, play dates and the occasional dinner party or event so I love finding pieces that work around all of those elements of the day. The black Georgette Long Shell Tank from Eileen Fisher's "The System" collection is one of my all time favorites because it looks expensive and can dress up denim so easily. Lately I've been wearing it with the Georgette Slouchy Pant layered with a chunky knit (check out this Handknit Alpaca Sweater) and boots for an everyday easy yet polished look.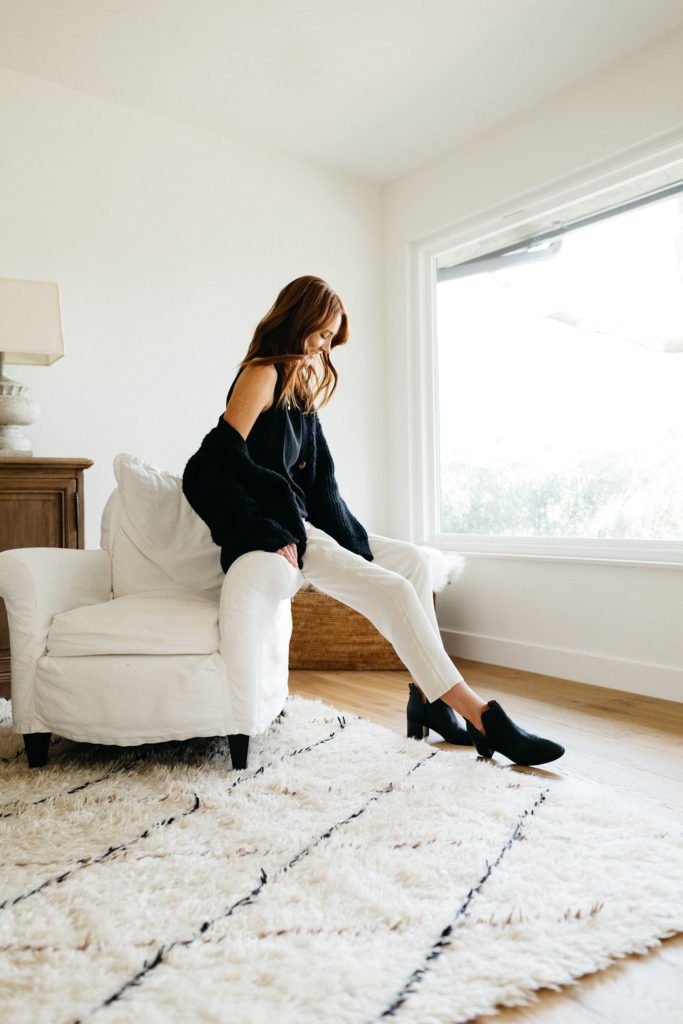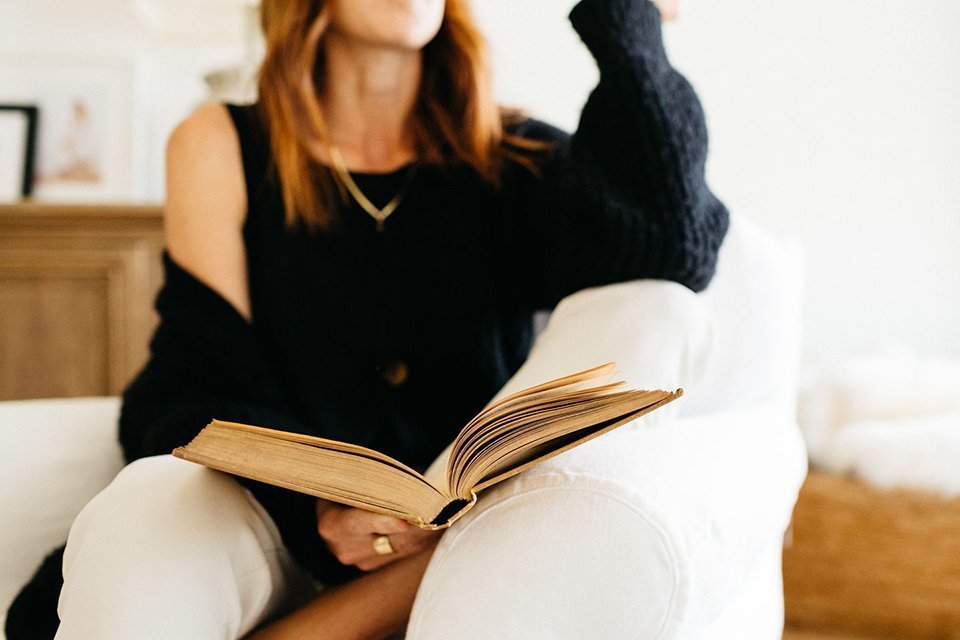 While I love wearing these pieces out and about, it's also nice to have elevated options to wear around the house for lounging, entertaining and the Holidays. With this in mind, I also have my eye on this Viscose Jersey Dress that would be easily dressed up with a cashmere sweater thrown over (like this Cashmere Ribbed Sweater) or belted with a leather jacket and then toned down by dusk with a cozy cardigan for a little reading by the fire. Staying in has more appeal when the days are shorter, darker and there's a blazing fire to cozy up to. 
Putting together cohesive looks is a whole lot easier with solid basics that you can rely on time after time. I have been know to buy the same tank over and over once I fall in love with a certain fabric or fit – this Linen Long Tank is one of those pieces. It's great with a simple pair of jeans and is the perfect base layer against your skin under sweaters. I also love the weight of this Viscose Jersey Tee – it's polished and classic.