My Christmas came early when this bright white Falabella bag by Stella McCartney landed on my doorstep. I quickly unwrapped it to admire the details—like the sandy suede reversible color and gunmetal chain—and displayed it in my closet so I could start dreaming up this content.
I had the chance to style two head-to-toe Stella McCartney looks and couldn't resist a clean white palette. After the holidays it's all I really want to wear and even though I do live in California, a sunny vacation always sounds like the perfect January plan. The tan suede side of this bag immediately reminded me of a sandy beach and all those calming tones, plus I couldn't resist the PVC moment next to some sea foam.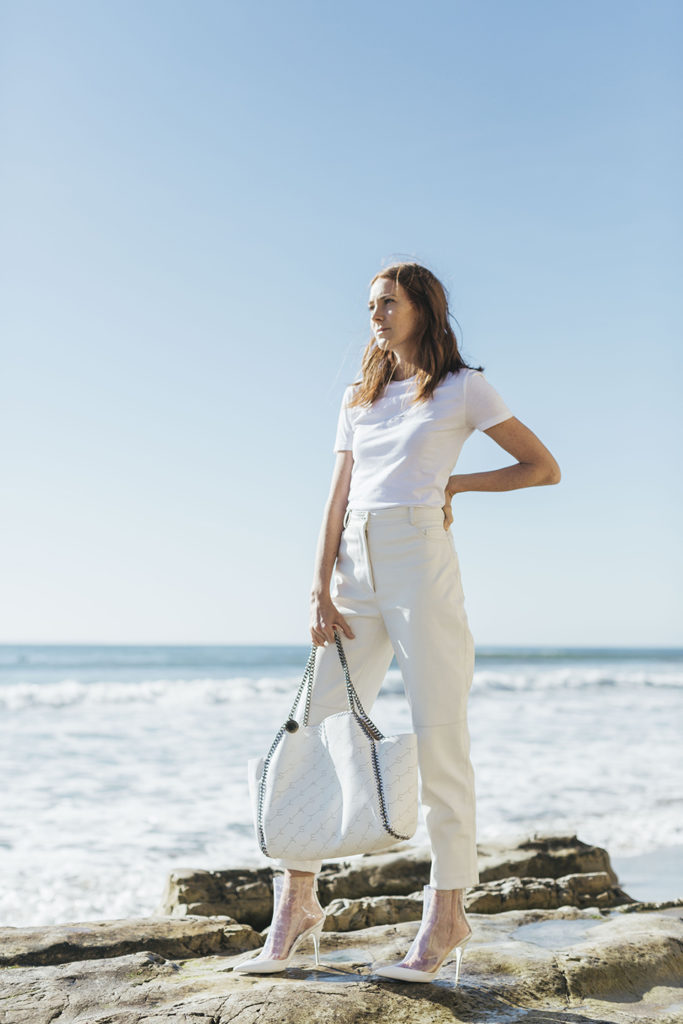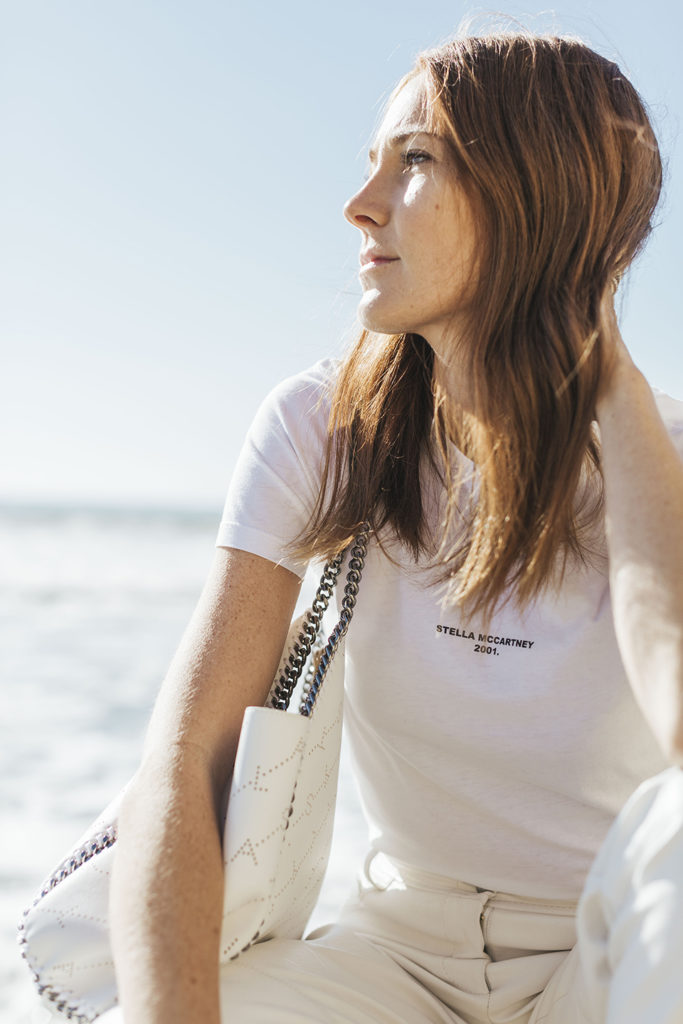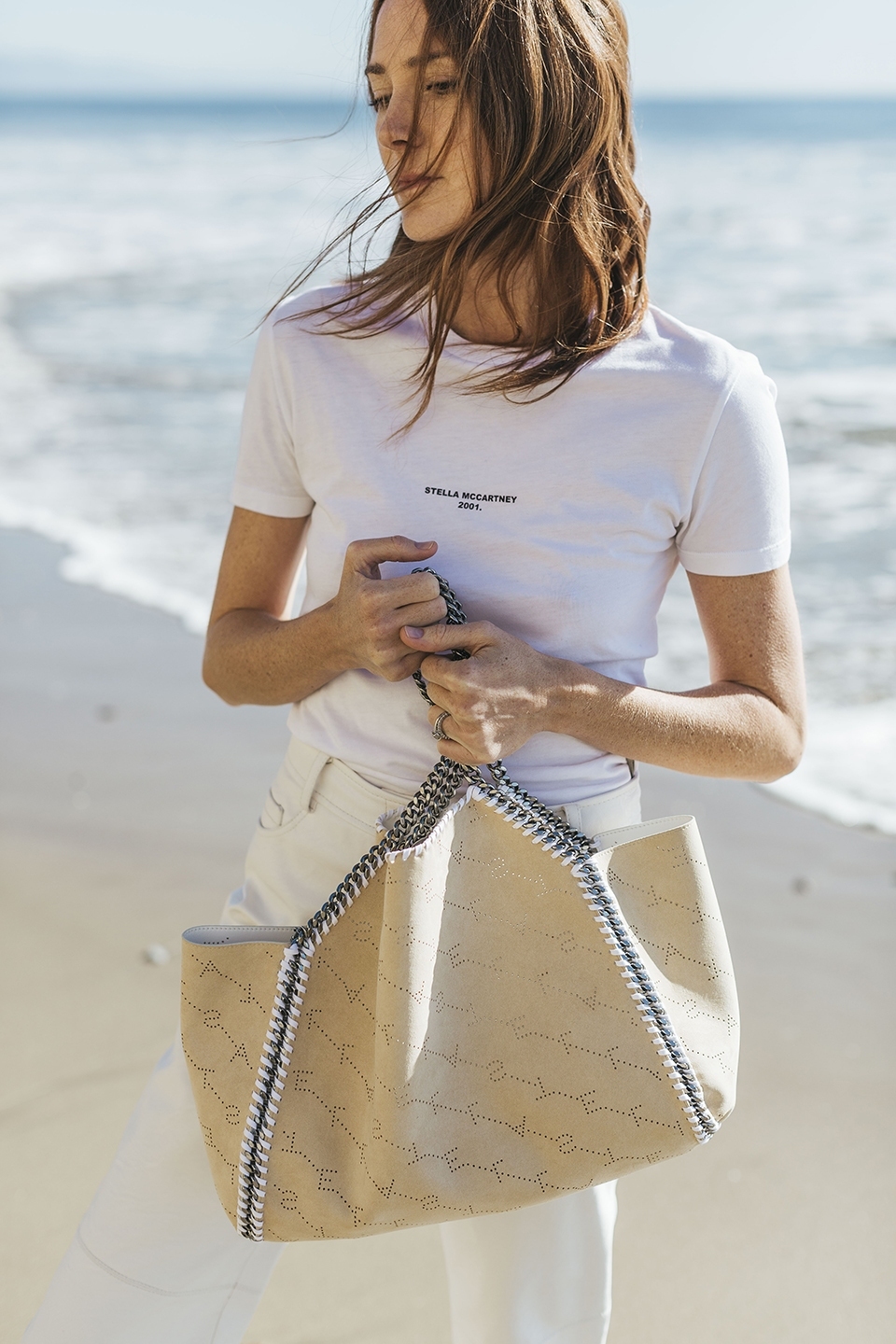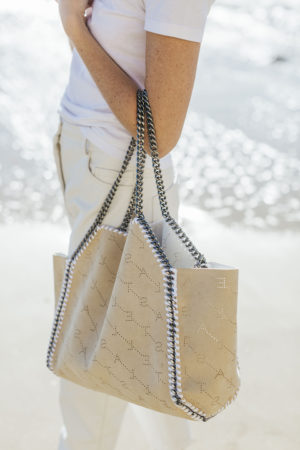 I love this color tone as a year-round option to pair with a light palette. I can see it paired with a chunky white knit or the Stella McCartney Katherine Coat (which I'm coveting) for colder months while in the summer being the perfect accessory to breezy dresses (the Carleigh dress, swoon!) or a sleek white blazer. The best part, is that there are two color options with this bag so if you're a gemini like me (always indecisive) you can get two bags out of one. 
Thank you to Stella McCartney for supporting this post, all opinions are my own.
Photography by Arna.