With a few holiday parties on the calendar, I've been wrapping my head around what fun things I'll be wearing for all the egg nog sipping, mistletoe kissing and glass clinking soirees. I partnered with Ann Taylor to style some of their latest pieces for holiday party hopping and discovered some tips to consider when getting dolled up for that next merry shindig on your calendar.
Naturally, this time of year gives reason for a little sparkle so I considered that along with a trend that has clearly not died yet in my wardrobe—leopard! It's a mainstay for me especially when there are rhinestone heels and feathery dresses in the mix. Plus, it's a no brainer if you already have some solid black essentials in your closet that need a dose of fun. Consider this print the most glamorous neutral you could own.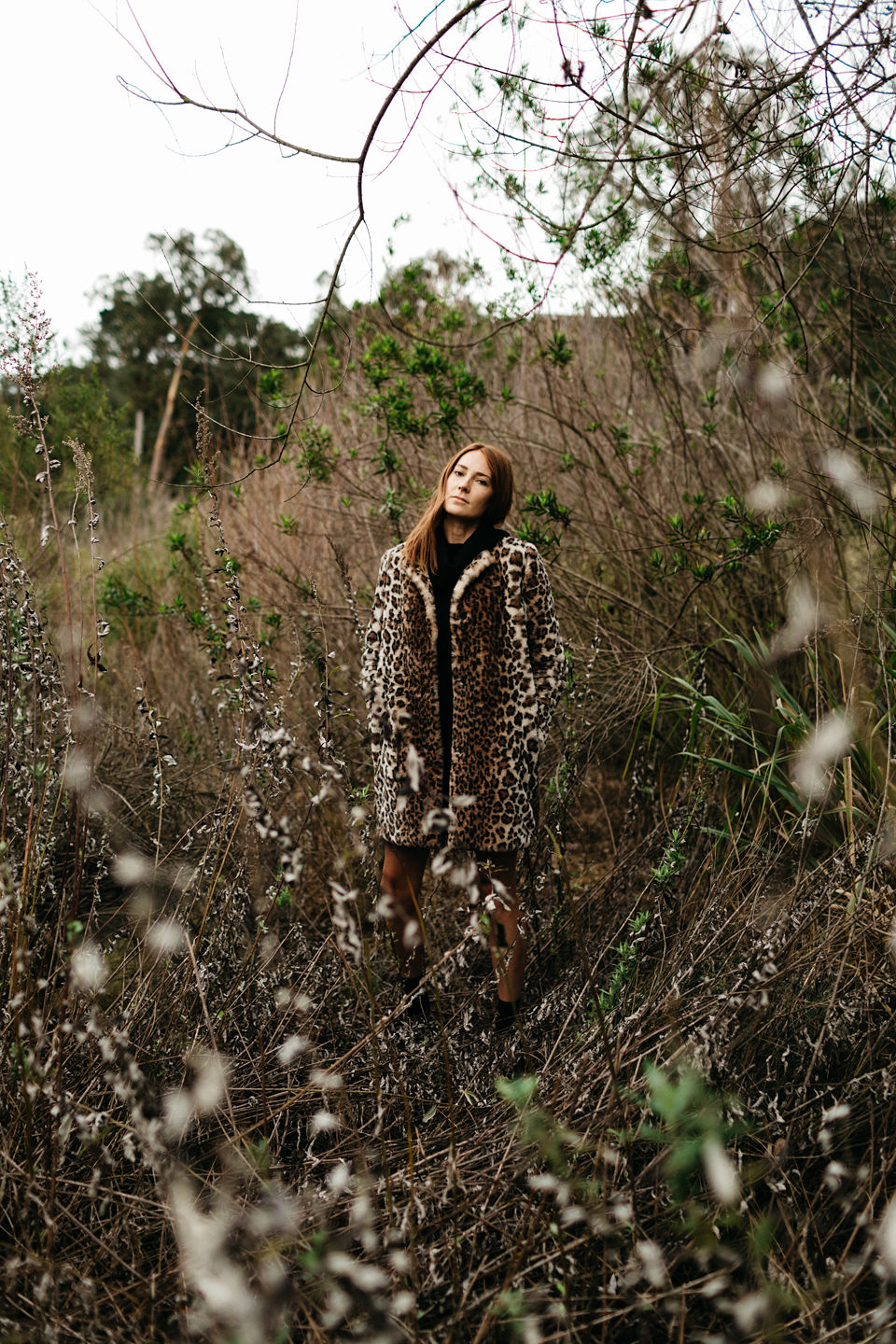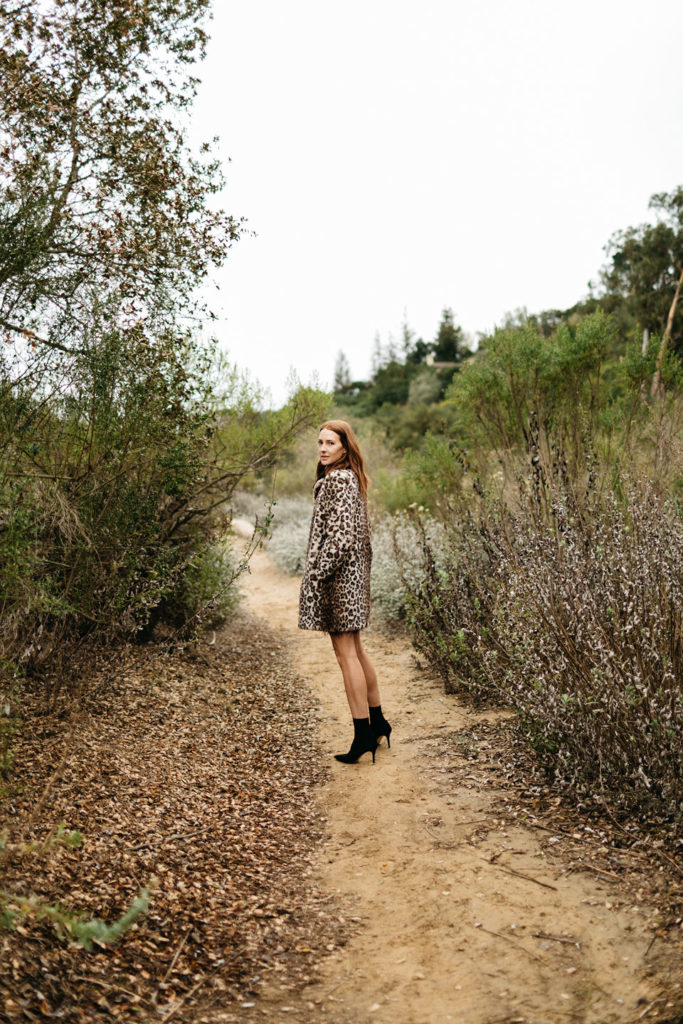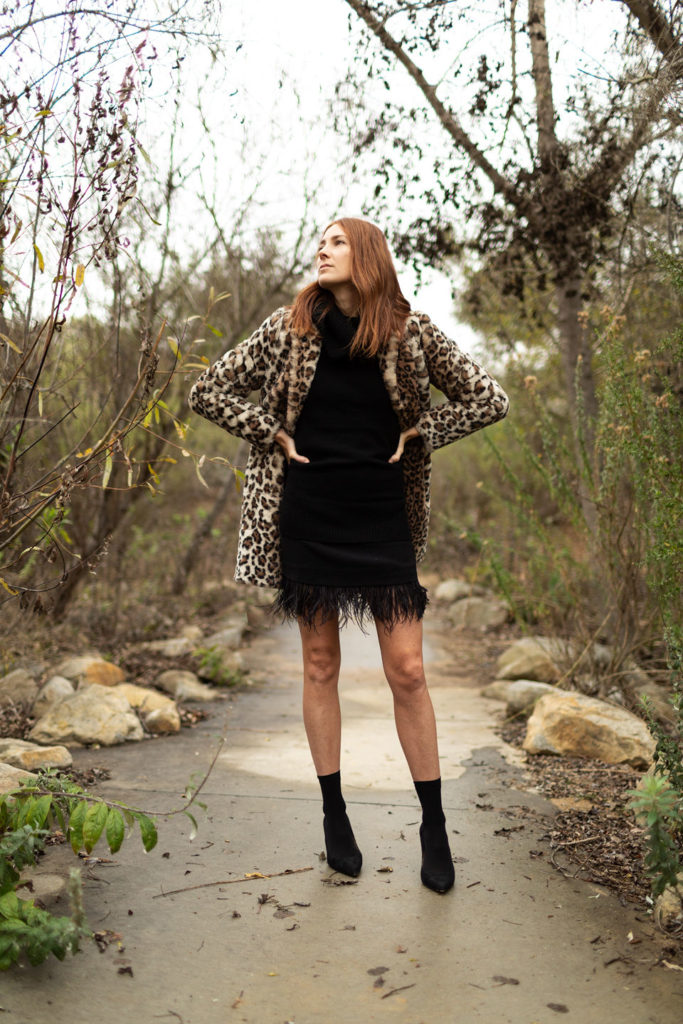 Get Creative with your Layers
If you're like me and always weight on the colder side, layers are your friend. I love this feathered hem shift dress but needed extra warmth and wanted a bulkier neckline to go with the leopard print coat I found. My solution: a cozy turtleneck sweater layered over the dress. Another winter trick, throw on some socks with your basic black pumps. I should mention this leopard coat feels so luxurious and soft, if they made it in a throw I'd be it in a heartbeat! 
Subtle Sparkle
Whether you're going for a statement earring or a blinged out bangle, just remember, a little goes a long way. I like to keep it simple when it comes to my sparkle like the Reagan Pearlized Crystal Bow Sandals. And because leopard just looks so good with a subtle bling, I couldn't resist a hot pair of leopard pants to go with them. Pictured: leopard velvet pants paired with dot tights. 
Thank you to Ann Taylor for supporting this post, all opinions are my own. 
Photography by Sara Prince