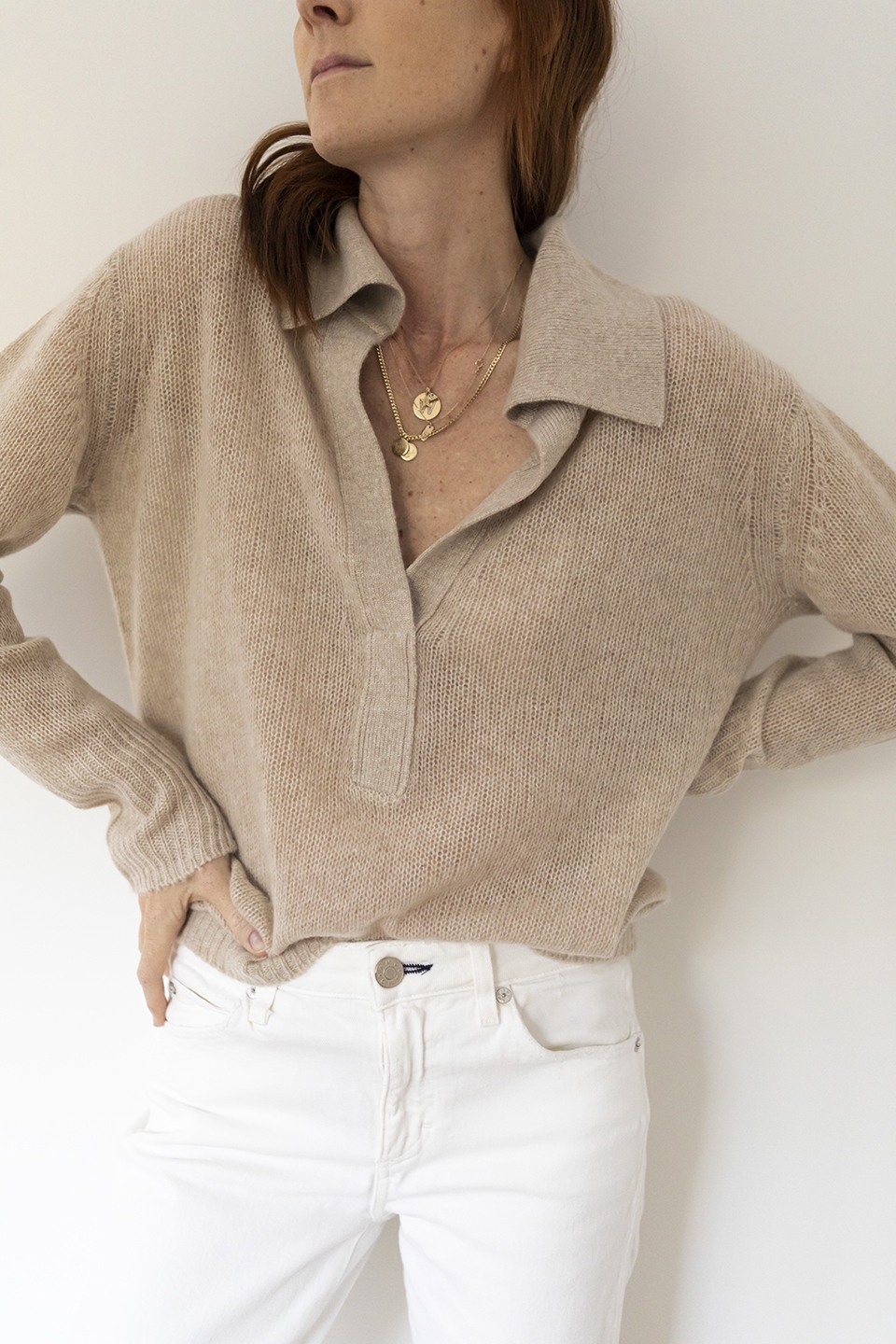 I admittedly never buy cheap when it comes to my knitwear. It's something I wear year round (even in Summer when we get a cooler marine layer it's essential) and good quality knits last forever. Case in point, just the other day I pulled out a classic navy v-neck sweater by Nili Lotan I've been wearing regularly for (hold on let me do the math… ) at least eight maybe going on nine years and it has held up beautifully—also still one of my absolute favorite brands. It got me thinking, since I'm such a lover of good cashmere, that I should share my go-to brands and styles that I wear and love the most. 
You guys know I love Jenni Kayne and I'm pretty close to owning just about every color that the cashmere cocoon cardigan comes in. Here's why… the style is so good to layer with and incredibly versatile AND it doubles as a nursing cover for me these days—my favorite mom trick. Also the colors are just all so pretty and neutral so I end up wearing them on a weekly basis. I'm also a big fan of the Fisherman Sweater and Everyday Cardigan. 
Brochu Walker has been another favorite for quality and the prettiest neutral shades. The Lace Looker Cardigan is one of my favorites because of the lace detailing and a more recent, The Bree Henley that is crazy soft and has a cool casual vibe. I've been pairing it with a lot of white lately and love the soft combo. 
I just glanced at Nili Lotan's website to call out some knit favorites and gosh, I want just about everything on her site right now. By far one of my favorite brands and the quality is always impeccable. I have my eye on the Hester Sweater and Boyfriend Sweater, that ivory color is just what I'm craving lately. 
Lastly, some brands off the top of my head that I love looking to for quality knitwear… White + Warren, Filoro Cashmere, The Great, Autumn Cashmere and Duffy NY.