I have to admit, every year it seems to be my new norm to not race out of the gates hot at the start of a new year—partly a trait that comes with motherhood and the school schedule. But I've learned these past few years especially to just lean into this slow time, embrace it and take baby steps back into our regular routine. But I'd be lying if I didn't say these extra lazy mornings have been nice, especially with a hot cup of coffee and no pressure to do much. 
I think by now we've all got our favorite "at home looks" but I figured I'd share some of my recent favorites with you guys… for starters if you don't have a solid pair of slippers that you love by now I highly suggest checking out these Freda Salvador shearling ones—the cheetah print is the perfect neutral pattern with loungewear.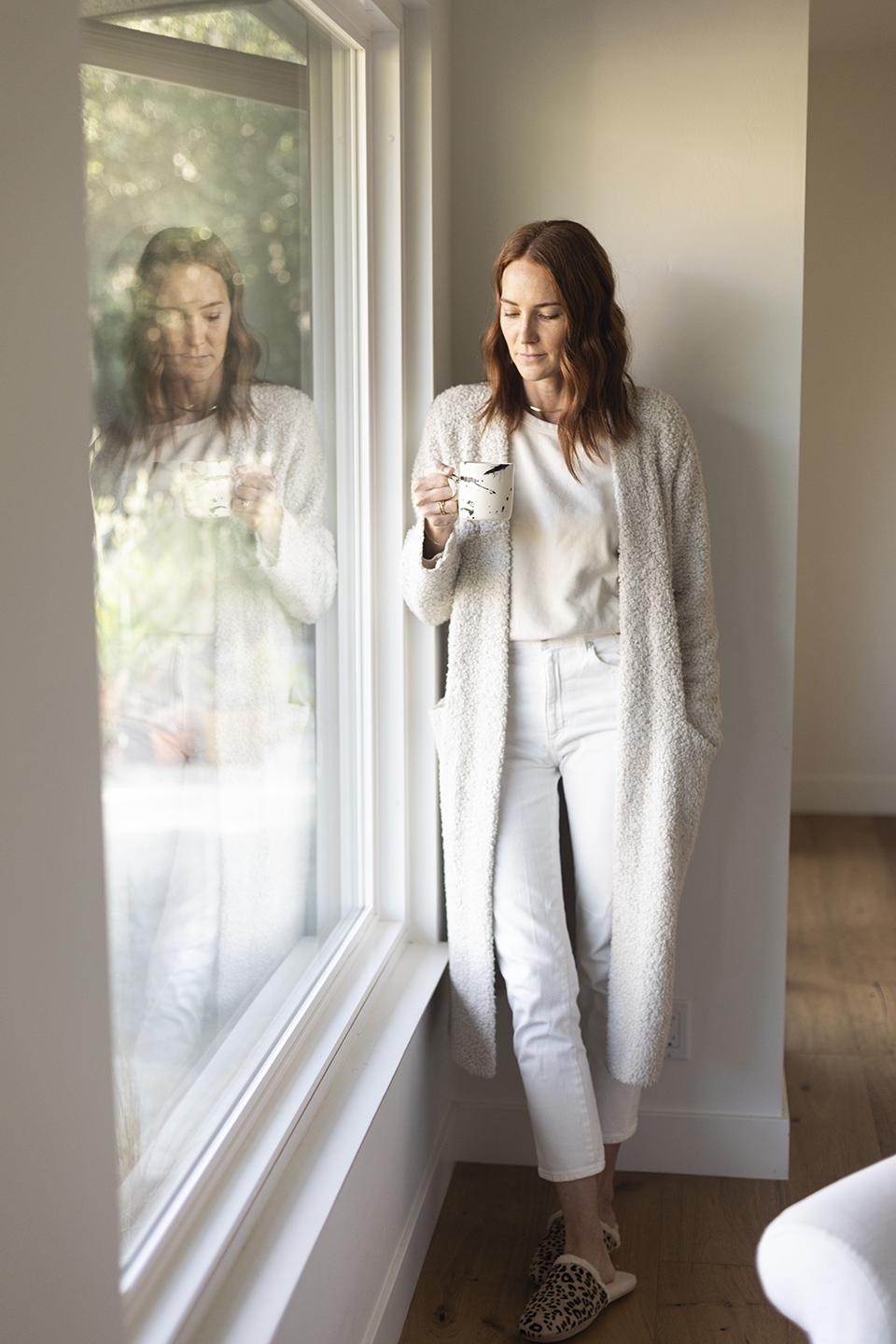 I snagged this Jenni Kayne boucle sweater coat at the start of December and it's been one of my favorite pieces lately—kind of a robe but not! I love it over jeans, loungewear and it's inspired some winter white looks. Not to mention it's warm! 
Not pictured but equally loved right now is a cashmere set from The Great. The speckled neutral color is so good and I've been wearing it NON-STOP layered with other neutral cashmere pieces. The Jersey Crop pants are the most comfortable things in my wardrobe at the moment. If you're in need for some new cozy loungewear definitely check out The Great because the options/colors are endless and materials are so luxuriously soft. 
I'm not sure how I would get through the days lately without our Breville Espresso machine (best purchase of 2020). Our coffee pick lately has been Bonita out of Ojai and the mugs you guys always ask me about (pictured) from Earl Home. 
Lastly… one practice I try to do during these slow days—and to entertain the side of me that is inspired by a fresh start—is writing a few pages a day. It can be about anything, just putting a pen to paper feels good and getting random thoughts/ideas out feels therapeutic. 
How are you guys doing these days?