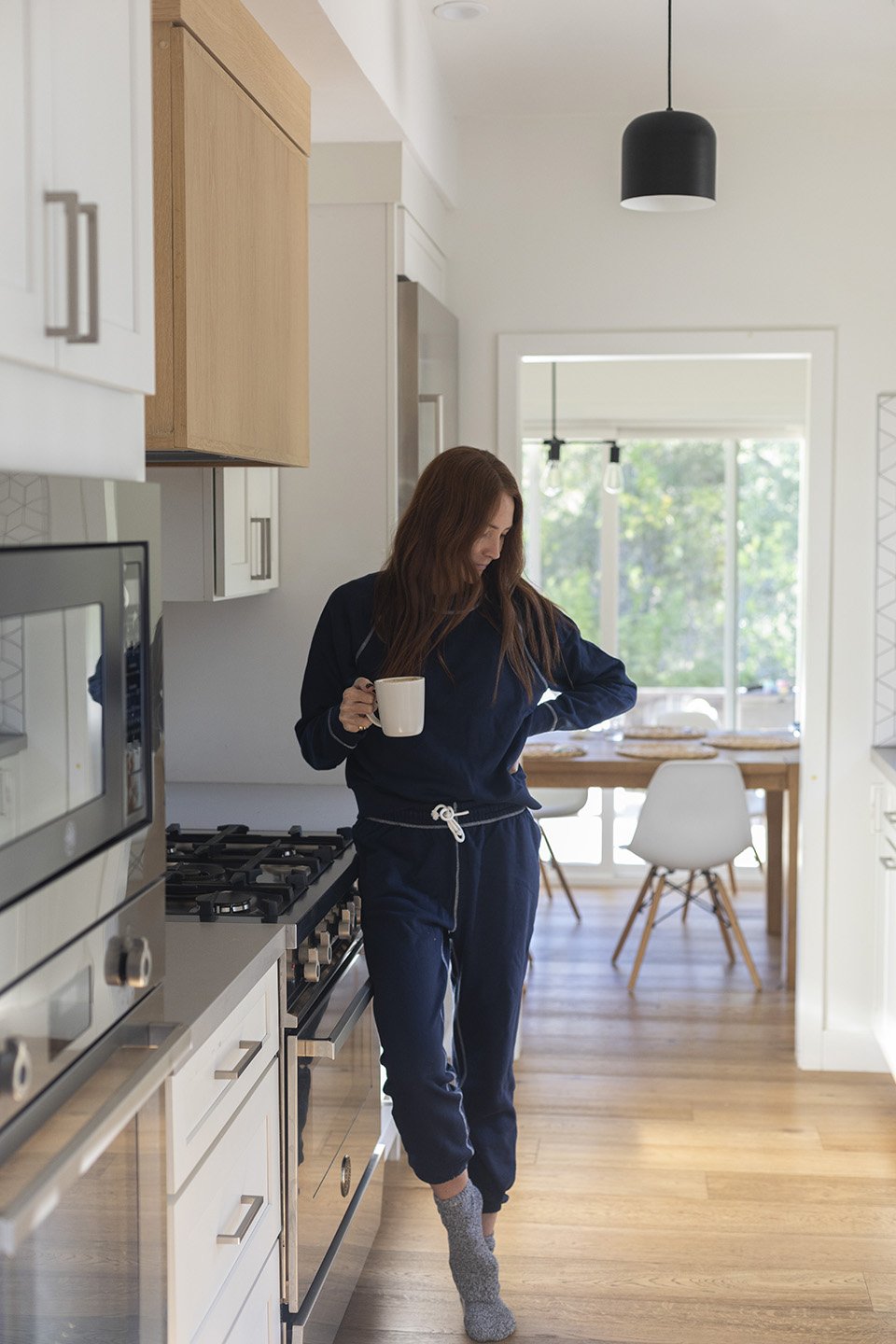 I don't know about you guys, but I am so quick to jump in my "cozies" (as the girls call it) these days. I'd say by 5:30 pm we're all in sweatpants and socks playing music, snuggling and making dinner. It's one of the things I love about this time of year, especially with a fire going. I needed a bit of a loungewear reset for the season so when Walmart asked to partner on some seasonal looks, I knew exactly what category I wanted to dive into—I like to call it cozy sock season. Also Walmart is where I got my most worn and loved sweatshirt last year so I was excited to hunt down something similar. I found so many great sets and the most comfortable socks that I've been living in. My M.O. when it comes to loungewear is always stick to the neutrals, they typically have a higher-end feel in my opinion. I rounded up some favorites for you guys! 
Also leave me a comment below with any shows you guys are watching… so into putting my "cozies" on and watching something with Todd after the girls go down. 

Thank you to Walmart for supporting this post, all opinions are my own.