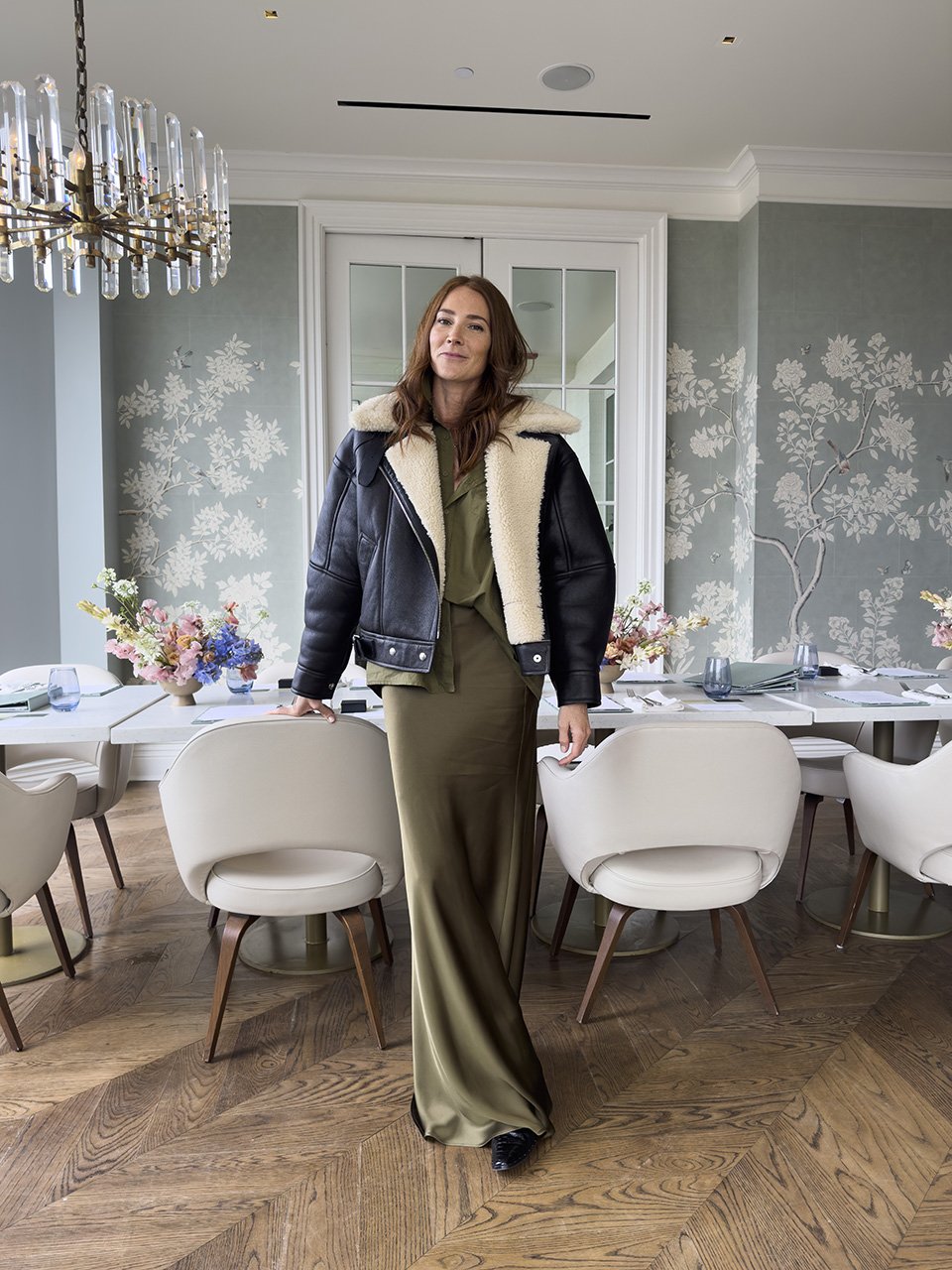 When we were planning our trip to the British Virgin Islands, all I wanted to bring were silky dresses and linen pieces… I never found the exact silky things that scratched the itch but it has carried over into my Spring shopping and lucky for me silks seem to be in abundance right now. There is something romantic about a silky piece, especially whilst on an island with a tan, and feminine which feels like something I'm needing to feel after this heavier California winter. 
When picking out an outfit for the recent Fewer Finer lunch I co-hosted, I wanted something special, Spring-like, yet warm enough for the cool/gloomy day and dressy yet casual. I finally landed on this uber chic olive maxi skirt (also in black here) paired with a relaxed button down in the same olive color topped with a leather and shearling jacket. A mix of casual yet dressy, feminine yet masculine. I loved this pairing of silk and something casual like a button-down and made me excited to wear more silk this season. 
Some favorites that stuck out to me… this silky blue dress that has mermaid vibes… a bronze slip skirt that would pair so well with denim or other earthy neutrals… the details on this ivory slip skirt and top are quintessential for Spring… and this ocean blue dress with a Mexico tan. More favorite finds below.